Everyone likes to have their cookies in a particular way - some enjoy them thin and crispy, others enjoy them nutty, whereas others still like them a little cakey. I think that the best kind of all, however, are rich, moist and taste just like they came out of the oven even days later! It's all down to a secret ingredient, and I bet you'll never guess what it is - it's cream cheese! Here's how to make soft batch chocolate chip cookies:
Recipe
Makes: 28 cookies
Prep Time: 10 minutes
Total Time: 8 minutes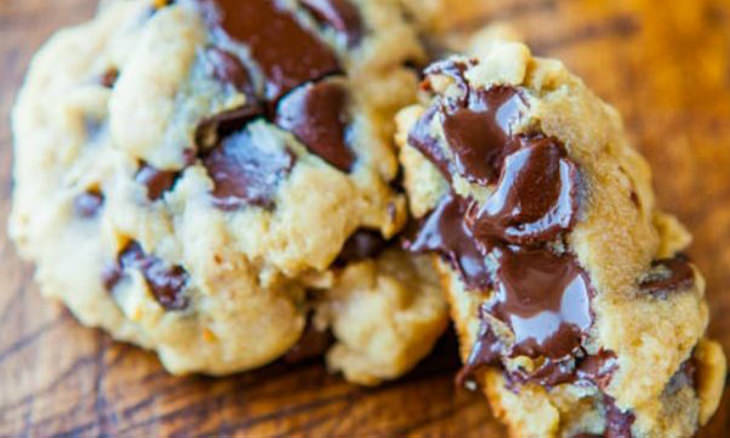 Ingredients
• ½ cup (1 stick) unsalted butter, softened
• ¼ cup cream cheese, softened (don't use fat-free, light or whipped)
• ¾ cup light brown sugar, packed
• ¼ cup granulated sugar
• 1 large egg
• 2 teaspoons vanilla extract
• 2¼ cups all-purpose flour
• 2 teaspoons cornstarch
• 1 teaspoon baking soda
• ¼ teaspoon salt, optional and to taste
• 2¼ cups semi-sweet chocolate chips or chunks
Instructions
1. Combine the butter, cream cheese, sugar, eggs, and vanilla in the bowl of a stand mixer and beat on medium-high speed until well-creamed, light and fluffy. This should take about five minutes. You can also beat it with an electric hand mixer for at least seven minutes if you like.
2. Scrape down the sides of the bowl and add the flour, cornstarch, baking soda, optional salt, and mix until just combined, which should take about one minute.
3. Add the chocolate chips and chunks and beat momentarily, or mix by hand.
4. Use a medium-sized cookie scoop to form heaping mounds and place the mounds on a large plate. Flatten them slightly with the palm of your hand, cover them in plastic wrap and put them in the fridge for at least two hours before you begin baking them.
5. Preheat the oven to 350°F, line a baking sheet with cooking spray and place the mounds on a baking sheet spaced at least two inches apart. Bake 8 cookies per sheet. Bake for 8-9 minutes.
6. Allow the cookies to cool on the baking sheet for 5 minutes before removing and transferring to a rack to finish cooling.
7. Store in an airtight container for up to one week, or freeze for up to three months and enjoy them whenever you like!