12. Bogota , Colombia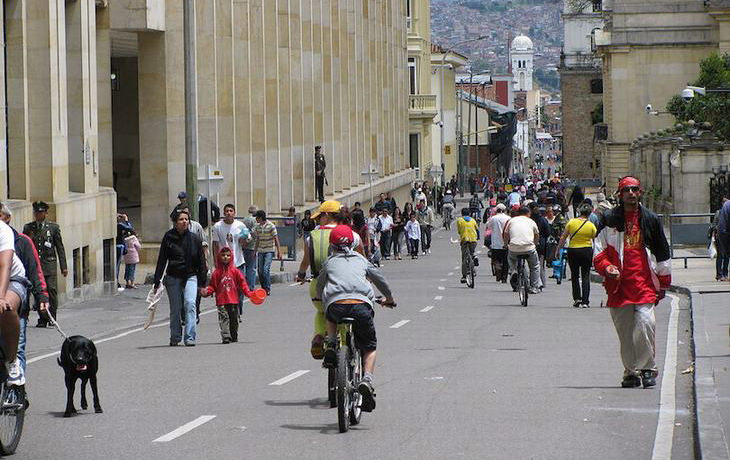 The Colombian capital is notorious for its traffic-congested streets, making it hard to get around, but it just happens to have a huge network of cycling lanes that could actually solve its traffic problems if more people would only use them. It has over 370 kilometers (230 miles)-worth of bike paths and lanes, making the network one of the most extensive in the world. A contributing factor to this is the removal of parking spots along the sides of the city's roads to promote cycling and discourage car use.
11. Portland , Oregon, USA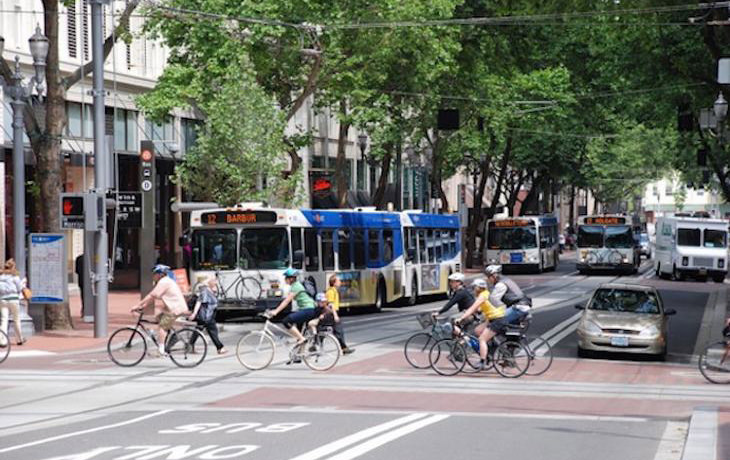 Some 8% of all of Portland's inhabitants cycle to and from work each day, which is roughly 10 times the national average. This is in-keeping with the many initiatives that exist in the city designed to keep it clean and beautiful. Cycling is a relatively new tradition in Portland, but that doesn't mean that it hasn't caught on rapidly. In fact, ridership numbers are growing with each passing day.
10. Beijing , China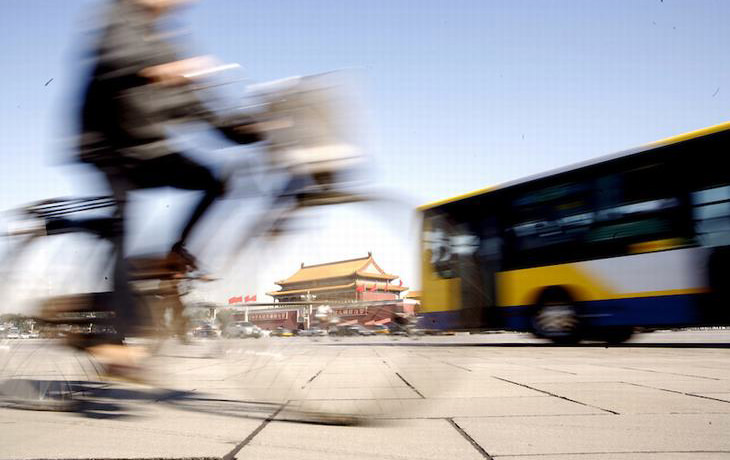 Bicycles have long been a central feature of Beijing, but the number of them on the city's streets has been impacted due to the rise of car ownership. It's a relatively easy place to get around on two wheels due to a distinct lack of hills, and an abundance of bike paths and lanes. An emerging issue, however, is the number of scooters and other small motorized vehicles that are using these paths. Local authorities are now encouraging residents to get back on their bikes once again because of the city's huge pollution problem. It will be a while before ridership numbers are on par with other bike-friendly cities, however.
9. Paris , France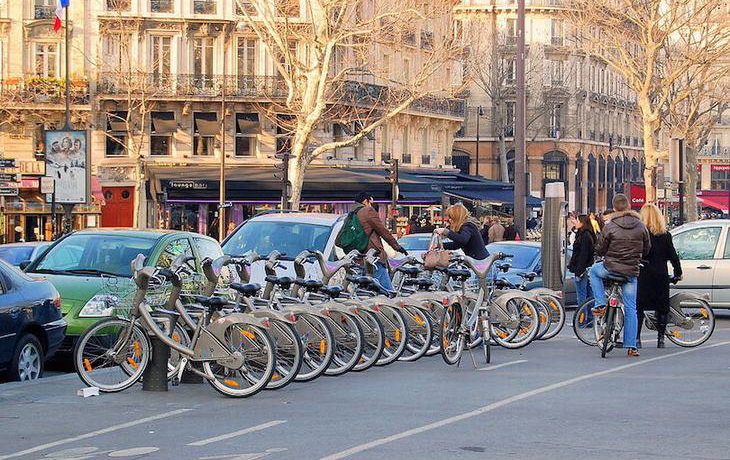 Paris is incredibly accessible to cyclists thanks to its many bike paths and bicycles for hire at what seems like every turn. City planners have made cycling from one beautiful place to another as easy as can be, and the bike paths only seem to increase in number as time goes by. There's also an active effort to promote cycling in the city, because it's kind to the environment. As part of this initiative, some of Paris' roads actually close to cars on a Sunday, but stay open to cyclists.
8. Budapest , Hungary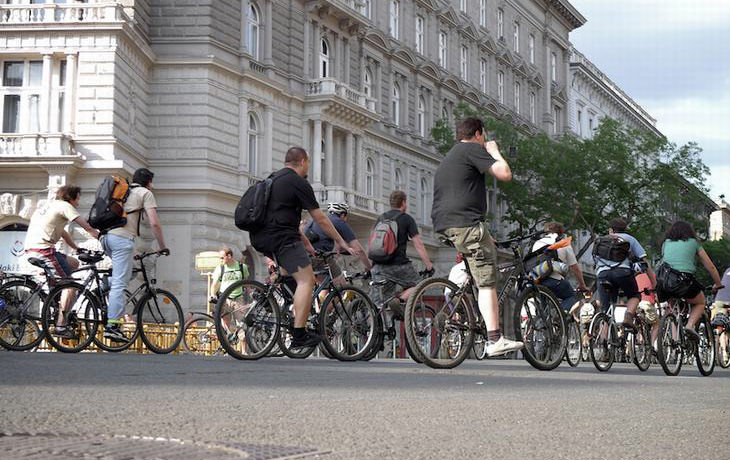 Despite its well-developed public transport system, the residents of Budapest are increasingly taking to their bicycles to get around their beloved city. Replete with waterfront and grass-lined bike paths, it's perhaps not surprising that so many people choose to cycle in this city. There are some common rules and courtesies when it comes to using the bike paths in the city, so make sure you read up on them before you rent yourself a bicycle.
7. Barcelona , Spain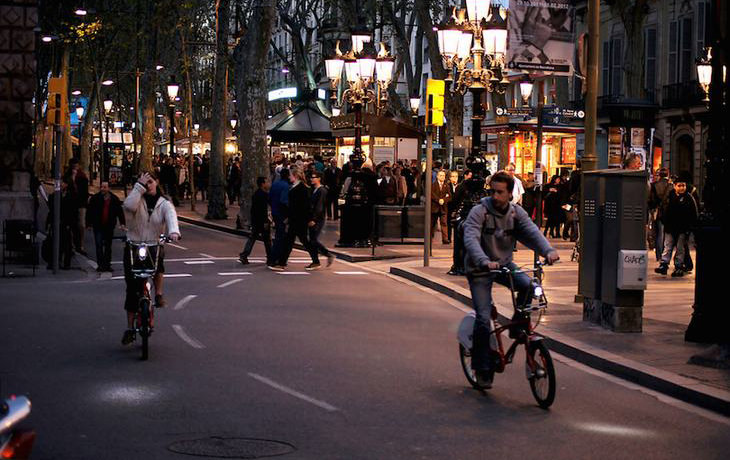 Barcelona is an amazing city for a variety of reasons, with one of those being the plentiful bike paths that range in difficulty, as well as the ease with which you can rent a bicycle. Some of the trails that you can go on are wonderful due to the juxtaposition of the city-scape and the natural landscape beyond. The Passeig de les Aigües is a particular highlight. There are also other cycle routes that take you right through the middle of the city, giving you access to its best shops and sightseeing hot-spots.
6. Rio de Janeiro , Brazil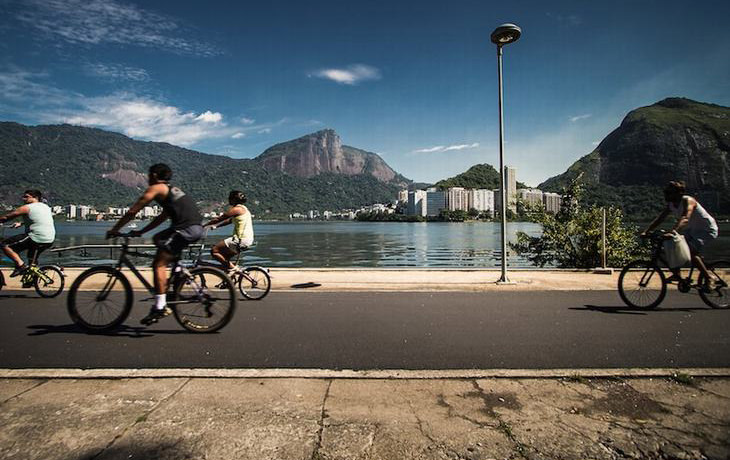 In recent years, the authorities in Rio de Janeiro have taken to modeling their city along the lines of popular cycling destinations such as Amsterdam or Berlin. In Rio, you can cycle by the world-famous beaches, put your bicycle in one of the many racks you'll find along the paths and go for a swim!
5. Montreal , Canada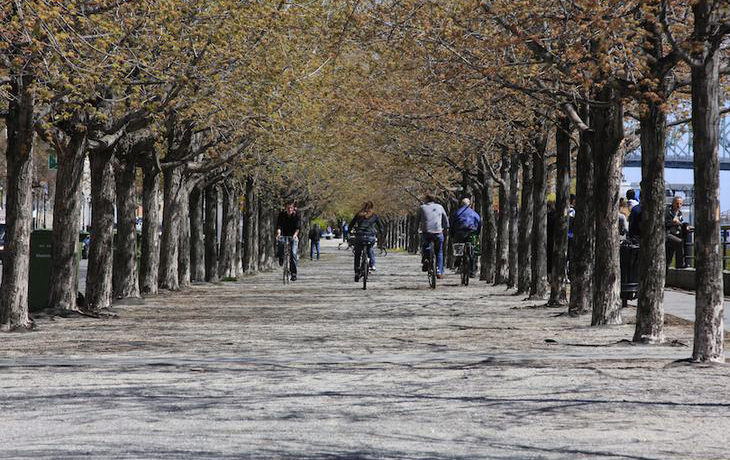 The beautiful city of Montreal has a fantastic network of bike paths and lanes that make getting around the city on a bicycle extremely easy. The Bixi Montreal program, which commenced in 2009, also allows bicycles to be shared along the network. It involves depositing a fee into a pay station to release a bicycle from its dock. The bicycle just gets put back when you're done with it, and you get your deposit back, negating the need for bicycle ownership and making it easy for visitors to get their hands on one.
4. Tokyo , Japan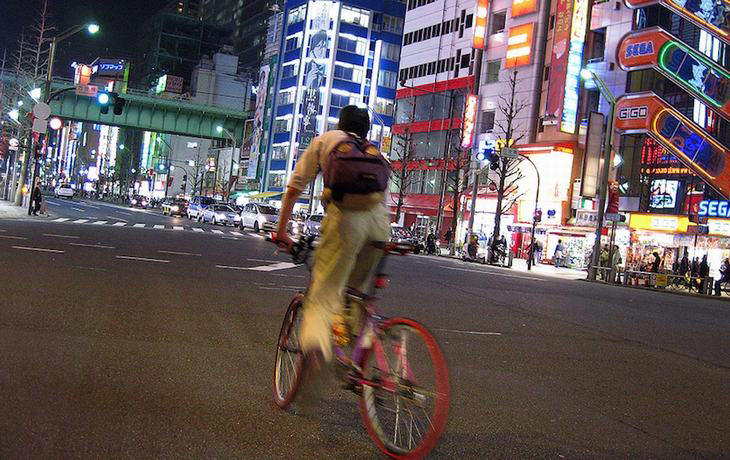 In spite of its huge population and millions of commuters, Tokyo is more bicycle-friendly than you might think. There are grassy parks that you can ride through, as well as bike lanes that go past shops, restaurants, landmarks and much more. There are several options for renting bicycles in the city, and plenty of bike shops if you want to buy one or need a repair. Make sure to familiarize yourself with the bike paths in the city via a good bike tour listing.
3. Berlin , Germany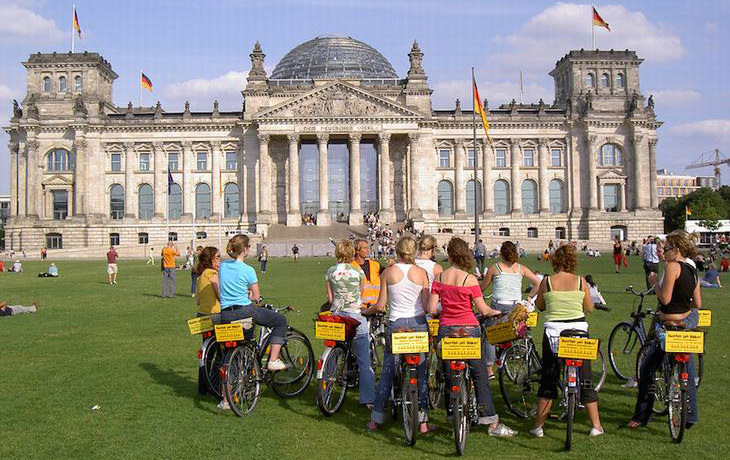 The German capital offers visitors and residents alike a whole range of different transportation methods, including cycling. It has an abundance of well-constructed bike lanes that amount to hundreds of miles - both on-road and off-road. If you can't be bothered to cycle yourself, you can always rent a rickshaw and let someone else do the pedaling for you. In addition, bicycle sharing systems are also in the pipeline in the city.
2. Copenhagen , Denmark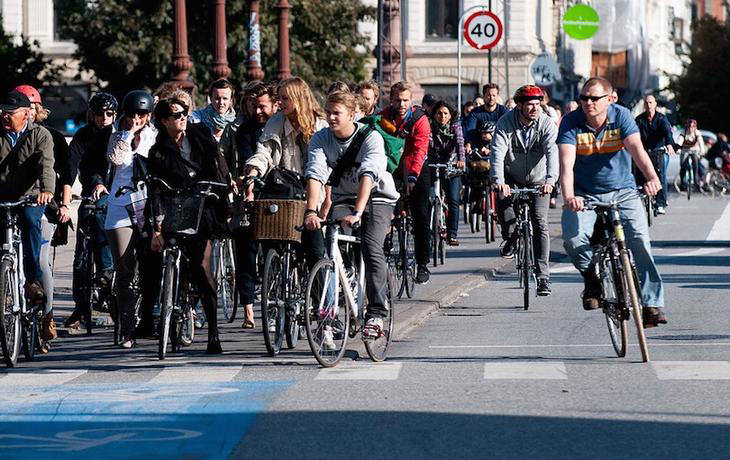 The bicycle ridership numbers in Copenhagen are incredible - more than one-third of its citizens use a bicycle to get to and from work, school and other places every single day. This is because the infrastructure that has been created in the city allows for it. Bike paths are extensive, and many safety precautions are given to them, such as indicators separate to those intended for cars. In fact, Copenhagen is a model for other cities in terms of its bicycle infrastructure.
1. Amsterdam , The Netherlands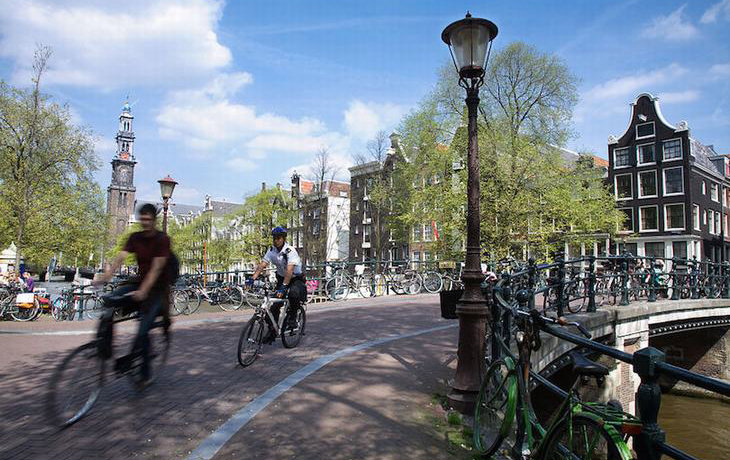 Amsterdam actually has more bicycles in it than people. It provides great facilities for cyclists, such as bike racks, bike paths throughout the city and even garages for storage purposes. Seeing people of all kinds getting around on their bicycles is one of the city's defining features, and things are this way because getting on a bike is actually easier than driving a car in Amsterdam. A downside to all this two-wheeled mobility is that bikes are stolen quite regularly.