Last year, in 2017, Netflix announced that it now had over 100 million subscribers. These are worldwide figures. When we look at it by country, we will see that only half of these are U.S. users. While this is still pretty impressive, it still means that around 125 million households haven't yet given in to the lure of Netflix.
Therefore, if you're considering subscribing to Netflix but aren't entirely sure if it's right for you, you've definitely come to the right place. Here, you'll learn all you need to know about Netflix – how it works, what you can watch, what you can watch it on, as well as some nifty tips and tricks that even dedicated Netflix users don't know.
Where is Netflix Available?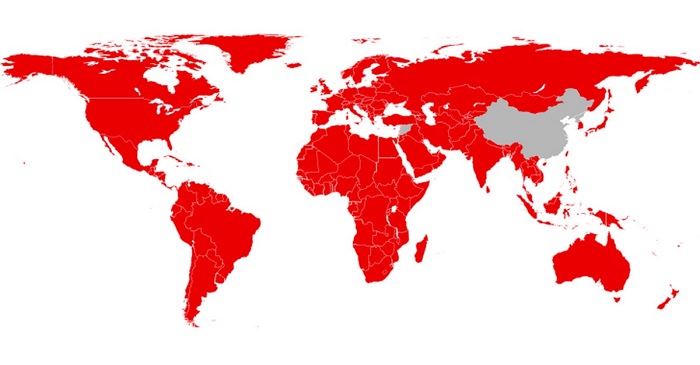 At this moment in time, Netflix is available in most countries around the world. Notable exceptions are China, North Korea, Crimea, and Syria (due to embargoes put in place by the U.S. government).
However, just because Netflix is available in your country, it doesn't mean that you have access to its entire library of content.
Due to the way that content licensing works, Netflix may only be able to show a certain title in a certain country. These limitations depend entirely upon your IP address: American IP addresses can access American Netflix, British IP addresses can access British Netflix, for example.
In other words, if you travel to another country, you'll only be able to gain access to that country's version of Netflix. You might be able to get around these restrictions by using a VPN, but this isn't a guaranteed solution.
How Much Does Netflix Cost?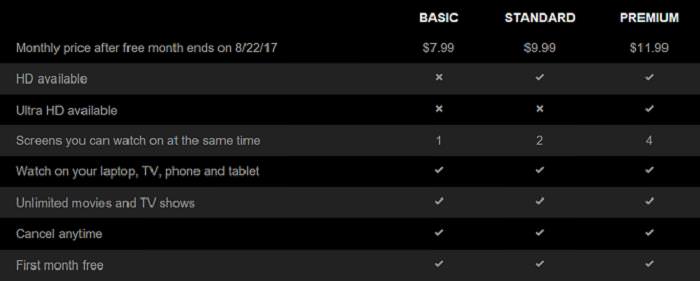 Netflix is a subscription service with three-tiered plans:
Basic ($.7.99 per month)
• Full access to all Netflix content in your region.
• Watch on all supported Netflix devices.
• Limited to 1 device streaming at a time.
Standard ($9.99 per month)
• All the basic features.
• The ability to stream in 720p and 1080p HD
• Limited to 2 devices streaming at a time.
Premium ($11.99 per month)
• All the standard features.
• Ability to stream in 4k Ultra HD.
• Limited to 4 devices streaming at a time.
What Can I Watch on Netflix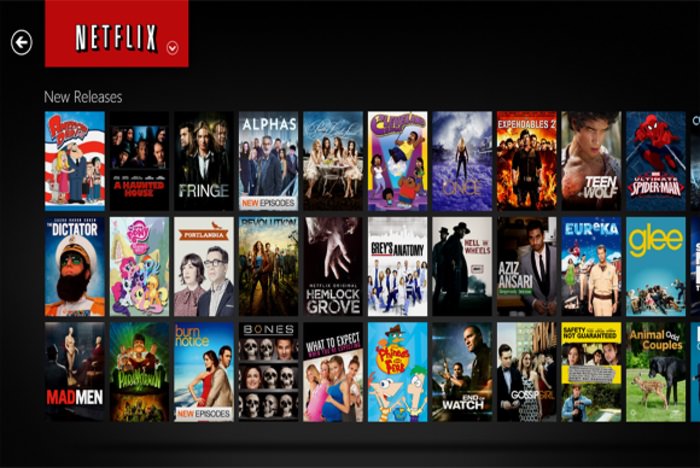 An awful lot, but not everything. In terms of content variety, Netflix runs the gamut – nearly every genre imaginable is represented in some form or another. You can find a lot of mainstream TV shows and movies, but you'll also find that some of your favorite shows aren't included.
Netflix's library changes on a regular basis. Every month, some titles are removed while new titles are added. Perhaps Netflix's biggest draw is its commitment to creating original content. Despite the odd high-profile flop, Netflix has an excellent overall track record. Great shows include:
• Daredevil
• House of Cards
• Narcos
• Chef's Table
• Stranger Things
Netflix's second biggest draw is their selection of films, which includes everything from indie-made disasters to Oscar-winning epics. If you feel like watching a great film, just stick one of the following on:
• No Country for Old Men
• The Big short
• The Usual Suspects
• Good Will Hunting
• Braveheart
If none of these take your fancy, why not watch some of these popular sitcoms:
• Friends
• 30 Rock
• The Office
• Parks and Recreation
• It's Always Sunny in Philadelphia
It's not all entertainment either. Netflix's library contains a range of educational material, such as these science-based TV series:
• Cooked
• The Hunt
• Brain Games
• Planet Earth
• The Blue Planet
And speaking of science-like shows, let us not forget that Netflix is a haven for fantastic unconventional and biting documentaries. Not only is their library full of them, but Netflix continues to fund the production of dozens of new documentaries every year. Some of the best so far include:
• Sour Grapes
• The Imposter
• Jiro Dreams of Sushi
• In Defense of Food
• Poverty, Inc.
We haven't even scratched the surface here. There are so many other genres that you can explore – whatever genre you like, you'll most likely find it on Netflix.
How to Find What to Watch on Netflix

The U.S. library is the largest of all Netflix libraries, and contains around 4,500 TV shows and movies. Combing through all of this can obviously take a while, but fortunately, there are a number of ways to speed it up.
Browse
At the top of the Netflix site, pull down the browse menu and you will see 20+ main categories, such as Classics, Horror, and Action. On other devices, the categories might or might not be directly accessible in this way.
You can also browse three special side categories: Originals, New Arrivals, and Audio and Subtitles. The originals are TV shows and movies that cannot be found anywhere else. New Arrivals is a list of recently added content sorted by category, while Audio and Subtitles allows you to filter the library by availability of dubbing and subbing languages.
Search
If you want to watch something specific, you can just type it into the search bar to see if you can stream it. In addition to titles, you can also search by genre and people. For example, searching for "John" lists all movies and shows with a John in their casts. Therefore, you should use full names for more precision.
Most people aren't aware of this trick, but it's really handy when you're in the mood to watch anything with your favorite actors or actresses.
Third-Party Tools
Another option is to use a site such as JustWatch – a search engine and database that catalogs all of the TV shows and movies that are available on dozens of streaming sites.
This is a great site as it has filters that Netflix doesn't. For example, you can limit JustWatch results to either movies or TV shows. Furthermore, you can also restrict to titles released between certain years or titles that have received a higher score than "X" on Rotten Tomatoes or IMDB.
How Do Netflix Recommendations Work?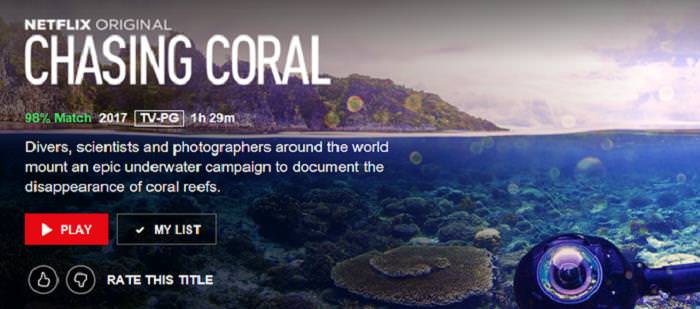 One of Netflix's biggest claim to fame is its recommendation engine. The more you watch, the more it learns about what interests you and what doesn't. It takes this valuable data and recommends to you other shows you might like, hoping to keep your queue full and your experience engaging.
Which Devices Can I Watch Netflix On?
Web Browser
Netflix is supported on all major web browser across Mac, Windows, and Linux. Unfortunately, not all web browsers are made equal.
For whatever reason, each browser has a different maximum video resolution. These limitations are due to the browsers themselves, not an artificial limitation put in place by Netflix:
• Chrome: Up to 720p
• Firefox: Up to 720p
• Edge: Up to 4k
• Internet Explorer: Up to 1080p
• Safari: Up to 1080p
• Opera: Up to 720p
Windows 10
If you're on a Windows laptop or desktop, you may find that the Windows 10 app version of Netflix is more enjoyable than the web version. Not that there's anything wrong with the web version, but the Windows 10 app offers some extra benefits.
The most important being that it can stream videos in resolutions up to 4k. It can also download videos for offline playback, though downloaded videos are all capped at 1080p.
Android/iOS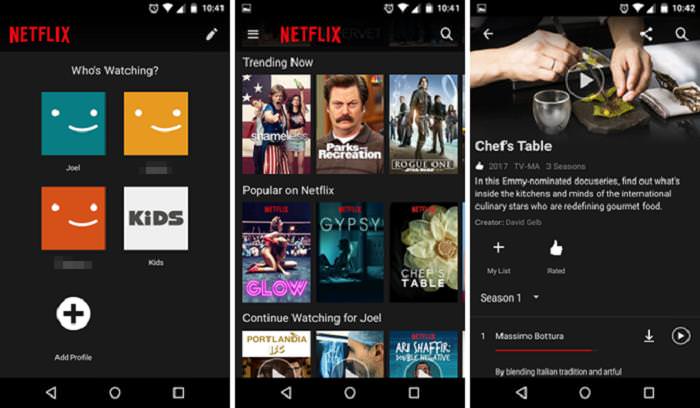 Netflix apps are available for tablets and smartphones running both iOS and Android. While mobile Netflix is convenient for its portability, the video resolution is limited depending on your device and operating system version.
• Android: Due to hardware limits, only certain types of smartphones and tablets can handle Netflix in HD. Some are able to handle 1080p, but most can only cope with 720p.
• iPad (iOs 6.0 and before): Up to 480p.
• iPad (iOs 7.0 and after): Up to 720p.
• iPad with Retina: Up to 1080p.
• iPhone (iOS 6.0 and before): Up to 480p
• iPhone (iOS 7.0 and after): Up to 720p.
• iPhone 6 Plus: Up to 1080p.
• iPhone 7 Plus: Up to 1080p.
Streaming Media Player
Netflix is available on all major streaming media players, including Chromecast, Amazon FireTV, Roku devices, and Nexus Player. Simply plug in the device, connect your home to home-network, and watch. Just like with web browsers, each device has its own limit on maximum supported video resolutions:
• Amazon Fire TV: Up to 4K.
• Chromecast: Up to 1080p.
• Chromecast Ultra: Up to 4K.
• Nexus Player: Up to 4K.
• Roku (Stick models): Up to 1080p.
• Roku (Set-top models): Up to 4K.
Smart TV
Most smart televisions brands have an official Netflix app that can stream up to 4k videos. As of writing this, the following smart TV brands that are supported are:
• Hisense
• LG
• Panasonic
• Philips
• Samsung
• Sharp
• Sanyo
• Sony Toshia
• Vizio
Must-Know Netflix Tips and Tricks
On the whole, Netflix is about as intuitive as it gets. It's easy to use, and even if you only decide to use its face value features, you'll find it quite enjoyable. However, if you want to kick it up a notch, here are some great Netflix tips and tricks to take your experience to a whole new level.
Use Multiple Profiles
Netflix allows up to five profiles per account. Each profile gets its very own watchlist, tracks its own ratings and reviews, and receives tailored suggestions based on that profile viewing's habits.
Adjust Playback Preferences
By default, Netflix auto-adjusts video quality based on the internet speed available to you. To prevent the jarring shifts from clear to blurry, or if you want to preserve bandwidth and data usage, you can manually choose low, medium or high.
Customize the Subtitles
All of the shows and movies on Netflix have English subtitles. Many of them also have subtitles in different languages. If you don't like how they look on the box, you can tweak them to your tastes.
Download for Offline Viewing
If you watch Netflix with the Windows 10, iOS or android apps, then you can download content to watch later when you don't have any internet.
Can Netflix Replace Cable TV?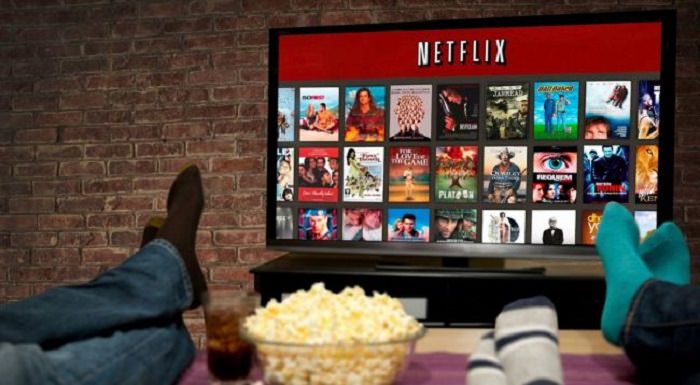 People usually ask if Netflix can truly replace a cable TV subscription. After all, the average cable TV bill for Americans in 2016 was $103 per month. Swapping that out for a Premium plan on Netflix would save $91 every month. Over the course of a year, the savings will be huge.
Yet, while customers are moving in that direction, it might not be a good move for you at the moment. Netflix itself is fine, but there are some pitfalls to cutting the cord and questions to ask before canceling cable. Some important considerations include:
• A fast and stable internet connection is crucial: If it's too slow, the video quality will be poor. If it cuts out often, you'll have to start and stop every time. And, if you have a service outage, you won't be able to watch anything, period.
• Data caps are the limiting factor: Depending on the video quality, Netflix consumes anywhere from 0.3 GB to 7 GB per hour. Therefore, if you watch four hours per day, that's 36-840 GB per month.
• Netflix has no concept of live shows: This might change in the future, but it might not. However, for now, you can't watch anything like news or sports, nor can you watch episodes as they air.

Source: makeuseof