During World War II, many famous fashion brands were accused of collaborating with Nazis. However, Coco Chanel, the founder of the well-known luxury brand, is not only accused off fraternizing with Nazi officials, but that she also capitalized on her powerful connections to oust Jewish business partners in her company.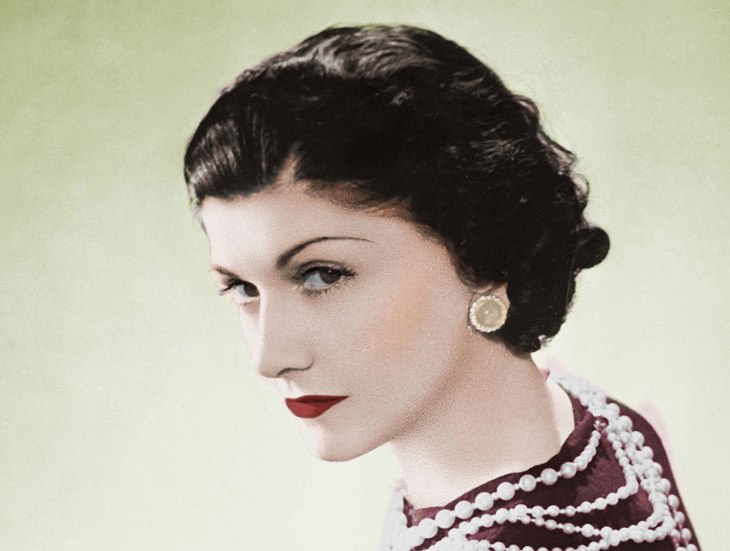 Her loyalty to the German party did not end there though. Recent French documents revealed that she might also have been Agent 7124 (Code name: "Westminster") for the Nazi intelligence organization, the Abwehr.
Her dark and insidious relationship with the Nazi party began in 1933. Joseph Goebbels, Hitler's trusted and loyal right-hand man, selected a "secret attache" by the name of Baron Hans Gunther von Dincklage to the German Embassy in Paris. In this bustling metropolis, the handsome von Dincklage would meet and become lovers with Coco Chanel.
Around ten years later, in 1941, Chanel was enlisted as an Abwehr spy under the command of General Walter Schellenberg. The designer traveled to Spain with Baron Louis de Vaufreland, whose job was to identify who could be drafted into spying for the Third Reich. Chanel often rubbed shoulders with the British nobility, including the British ambassador to Spain.
In the same year, Chanel began to dispute the rightful ownership of her business. This dispute stemmed back to 1924 when the talented designer sought to develop her business further, but didn't have necessary funds.
Paul and Pierre Wertheimer - a pair of Jewish brothers and businessmen - provided the patronage that she really needed. They then claimed the lion's share of the stock. In the end, Chanel was left with just a 10% stake in her own company.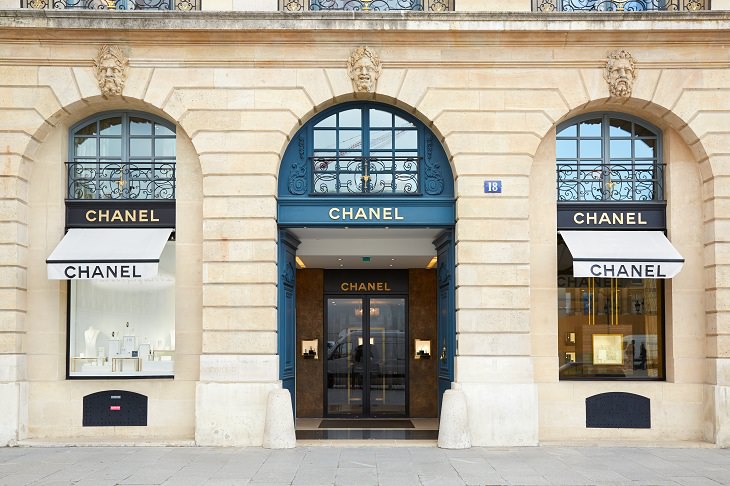 Chanel never forgave or forgot this financial stranglehold. With Paris being occupied by the Germans she realized that she could make use of the current Aryan laws.
On May 5, 1941, she wrote a letter to some Nazi party officials. She demanded that complete ownership of Parfums Chanel should be returned to her: "Parfums Chanel has been legally 'abandoned' by its owners. I have an indisputable right of priority. The profits that I have received from my creations since the foundation of this business...are disproportionate."
Given that the Wertheimer brothers were Jewish, they were prohibited from owning a business. Having realized that this outcome was inevitable, the siblings had already transferred the ownership of Chanel over to a non-Jewish friend. The Wertheimer family had fled Paris and emigrated to New York.
Again in 1943, Chanel traveled to Madrid with Baron von Dincklage. She delivered a personal letter to a close friend, Winston Churchill, who was the Prime Minister of England at that time. It appears that the letter tried to persuade Churchill to end all hostilities with Germany.
After the war was over, Chanel was never prosecuted for collaborating with the Germans. After Germany lost the war, the defeated couturier spent seven years in Switzerland with Baron von Dincklage.
Eventually, in 1954, she managed to re-establish Chanel with the surprising help of the Wertheimer brothers.
Source: all-that-is-interesting
Images: depositphotos