Uber is a an on-demand service which lets you inform private car and taxi drivers that you need a lift through an app on your phone. Once you request a ride, then a driver will hone in on your location and pick you up. Simple!
Interested in giving it a go? Here's how you can get started:

How to Sign Up For Uber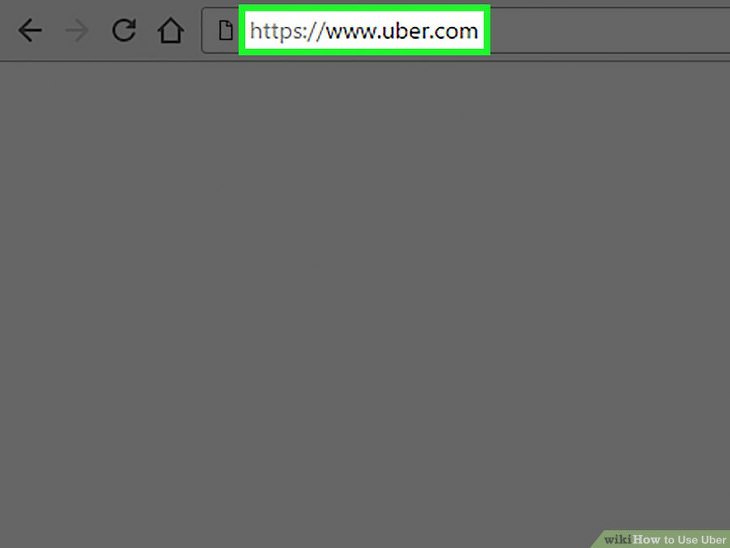 1. First of all, you need to visit www.uber.com on your computer or smartphone.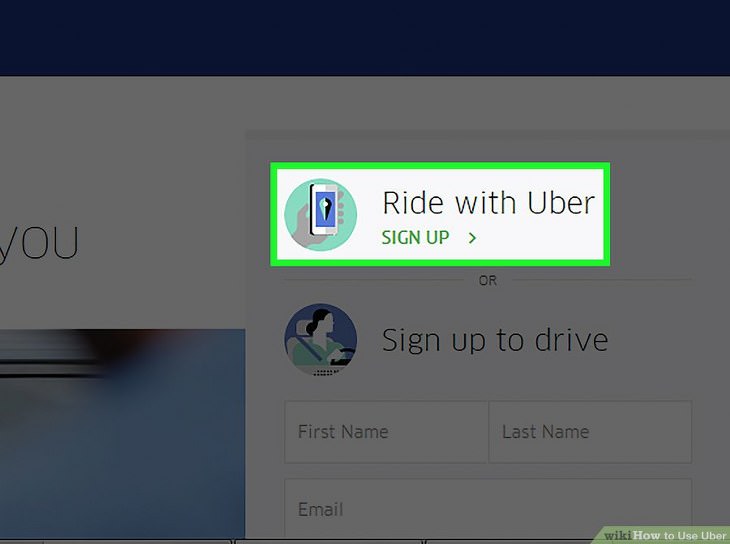 2. Click on the 'Sign Up' link as shown above. You'll then need to create an account, and in order to do this, you'll need a PayPal account or a credit card handy.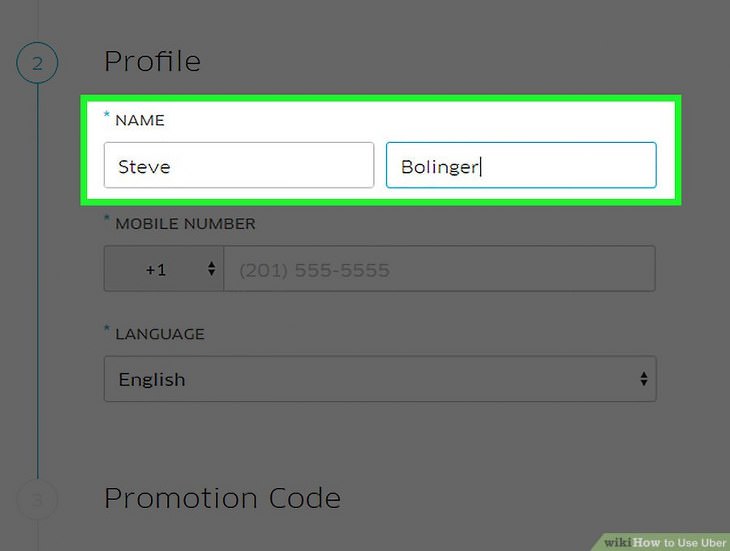 3. Next, enter your first and last name. Uber will keep your last name confidential but will supply your first name to each driver who picks you up, to ensure that they don't pick the wrong person up by accident.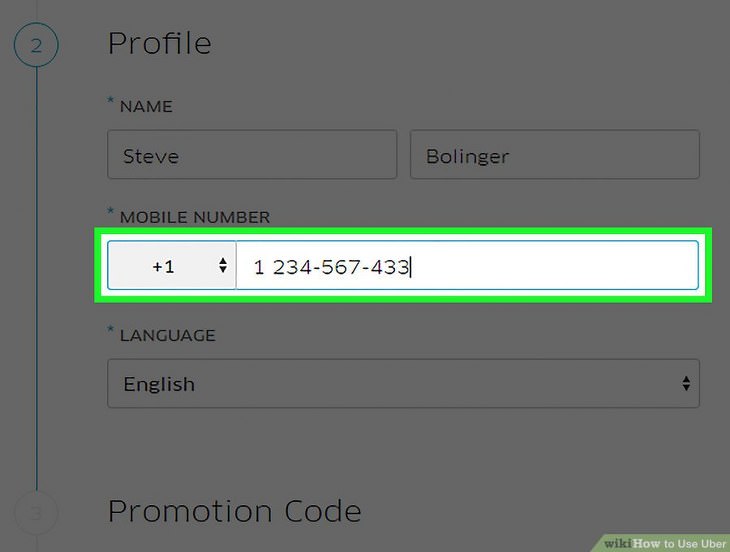 4. Enter your phone number. You'll be able to use this number to log into your account later. Drivers will also be able to use this number to contact you in case of any issues.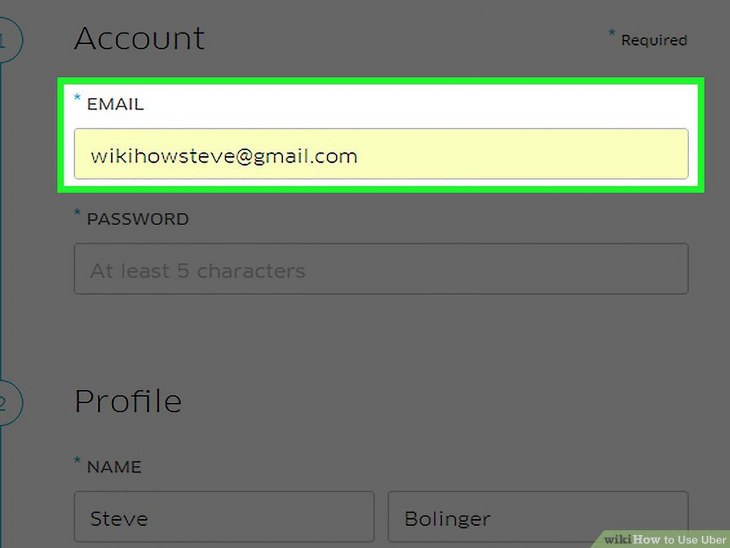 5. Type in your email address, so that your receipts can be sent there.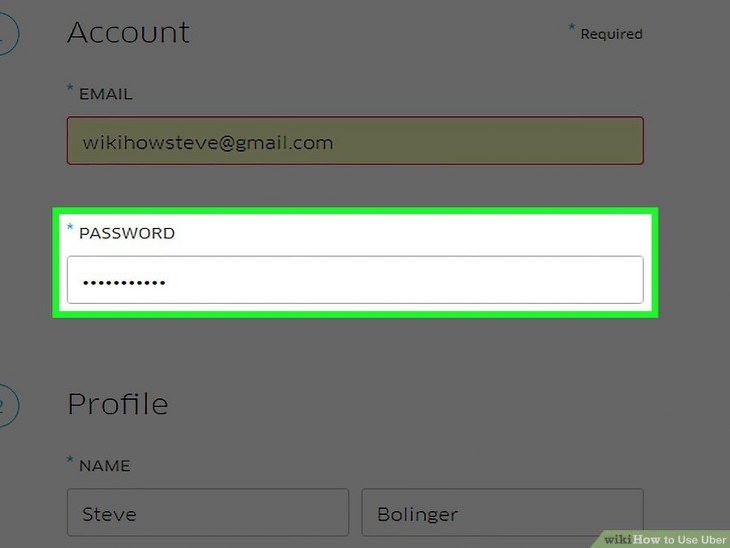 6. Create a unique password, which you'll be able to use to access the app later on.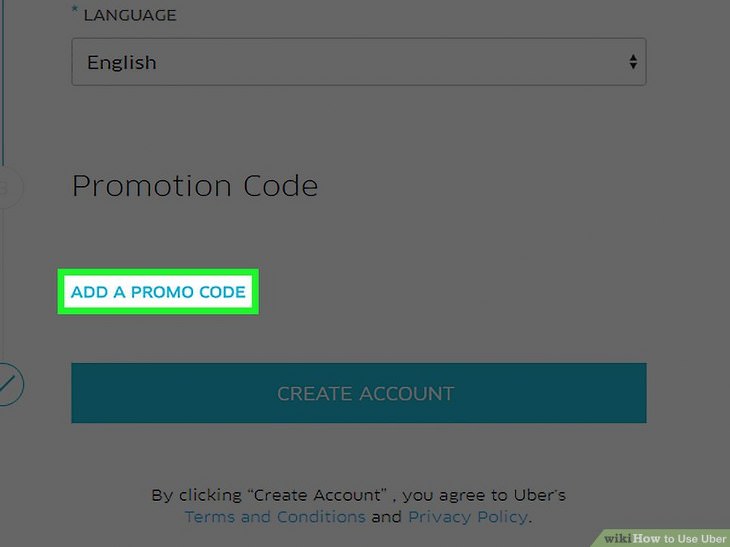 7. If you have a promotional code that'll give you a discount, then click on the above link to be able to add it.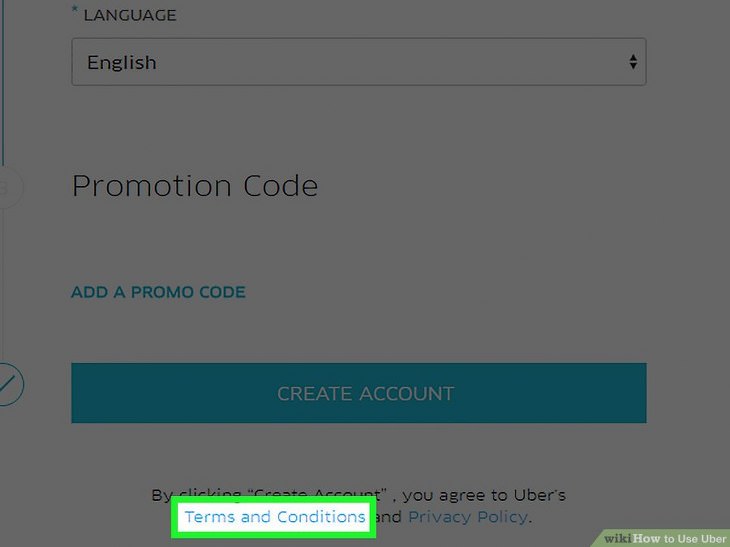 8. Click on the above link and the one next to it to read through Uber's 'Terms and Conditions' and 'Privacy Policy' to make sure that there's nothing you disagree with.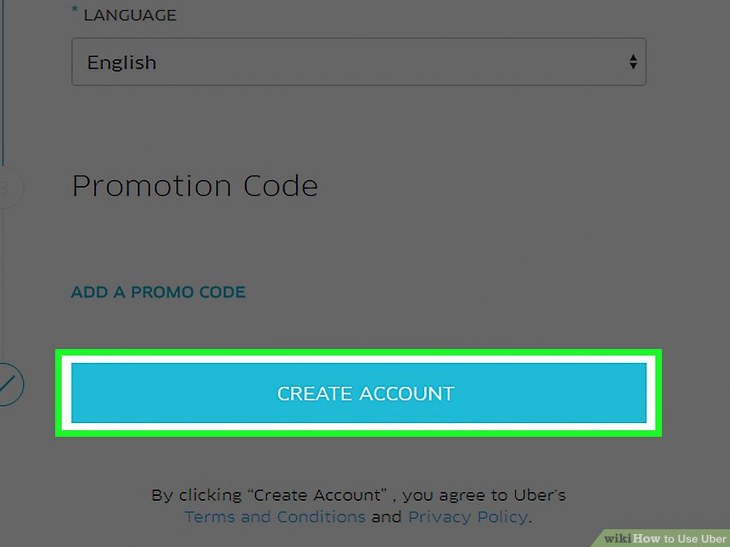 9. Click on 'CREATE ACCOUNT.' If everything goes well, then you should receive an email shortly afterward confirming that your account has been created.
Getting a Ride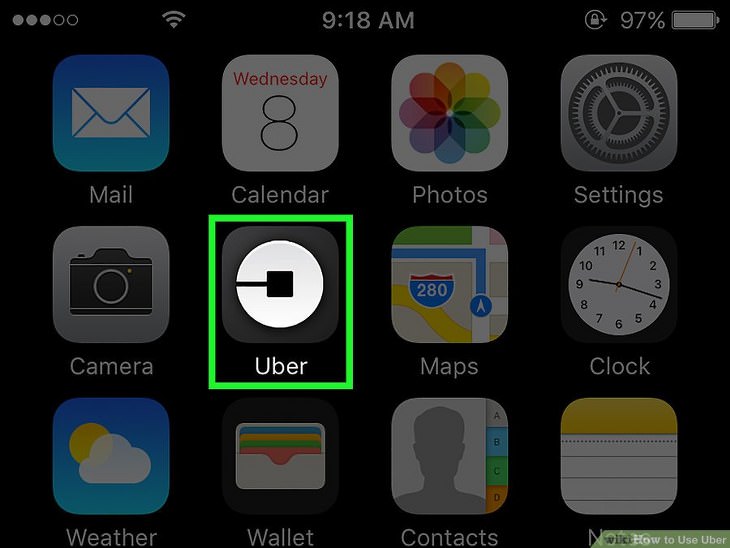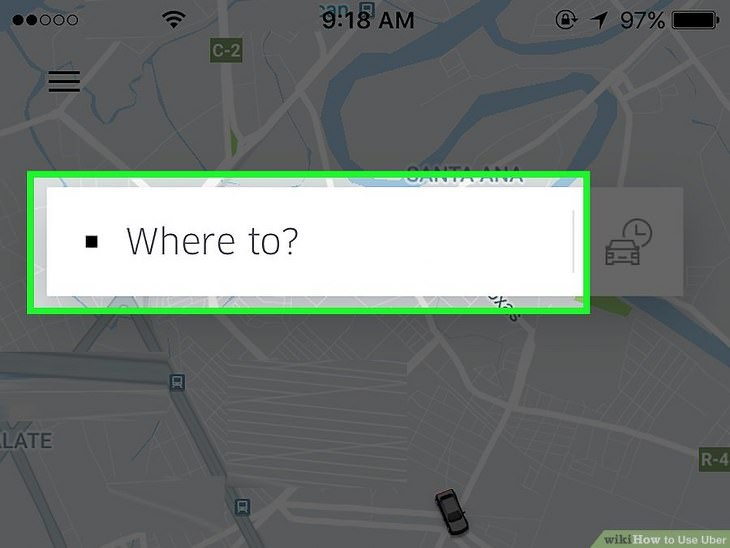 2. Tap 'Where to?' as shown above, and choose your intended destination.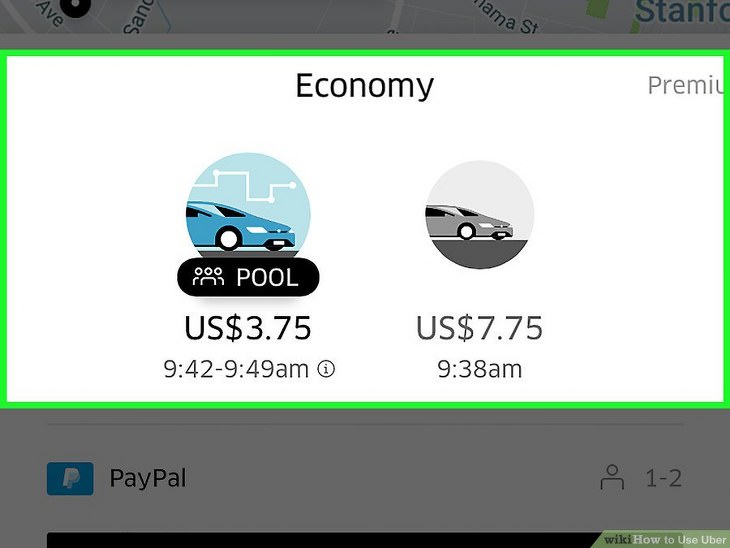 3. Choose the vehicle type you need:
• uberPOOL - a ride-sharing service which will let you travel with strangers and save money
• uberX - an everyday car that holds up to 4 people
• Select - higher-end everyday cars that cost a bit more to use
• Black - a high-end black town car that usually costs even more, and can seat up to 4 people
• XL - a large car with seating for 6 people
• SUV - a luxury SUV with seating for 6 people
• ASSIST - a car service designed for people with limited physical mobility
• WAV - a car equipped with lifts and ramps that can accommodate passengers in wheelchairs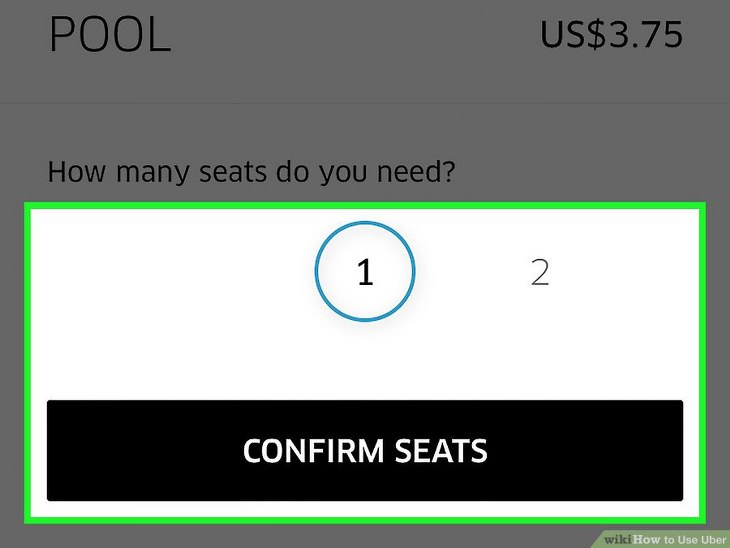 4. If you opted to use uberPOOL, you'll now need to confirm the number of seats you require.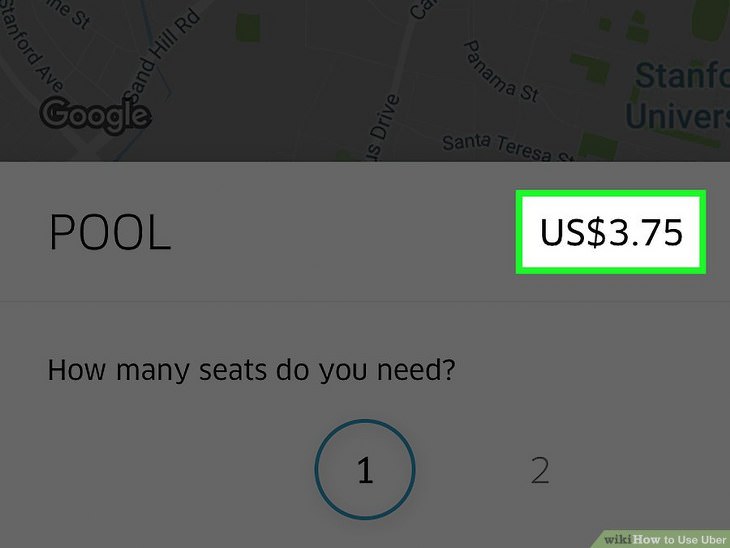 5. Check if you're willing to pay the upfront price. This fare is based on traffic and surge pricing, and is the exact fare you'll pay when you order the ride. Be careful though, because some vehicles may only offer estimates instead.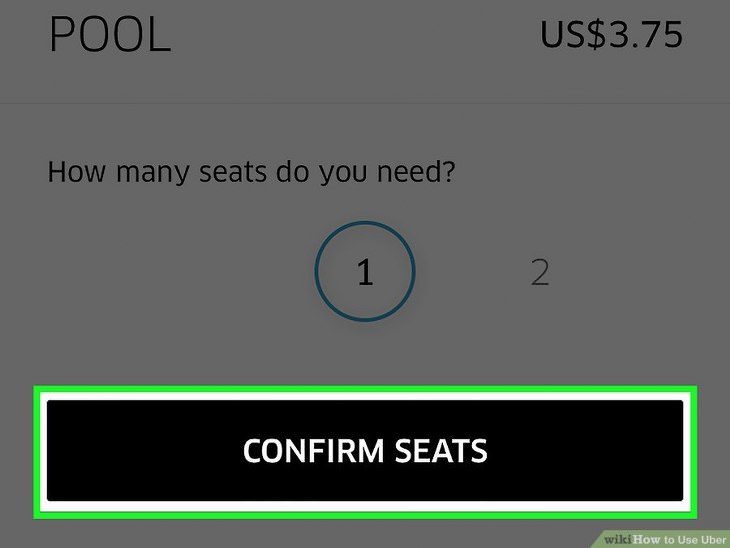 6. If you're happy with the fare, then tap on 'CONFIRM SEATS.'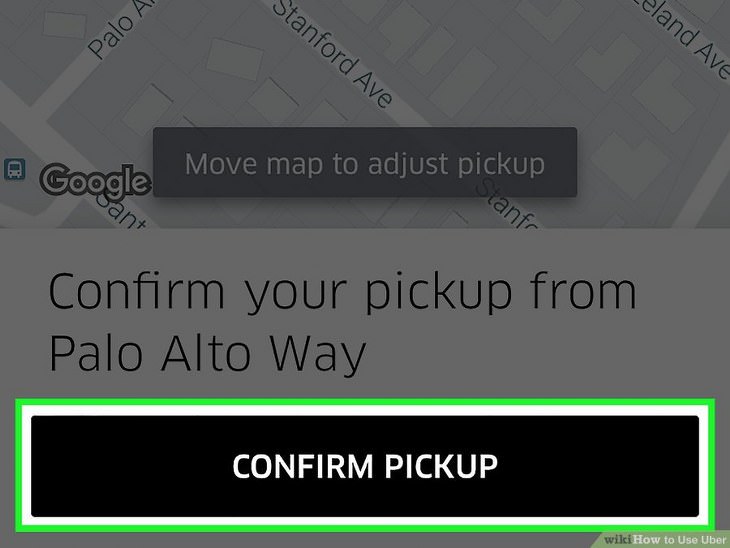 7. Confirm your pickup location. It should automatically lock onto your current location, but you can drag the marker on the map around if you'd like to be picked up elsewhere.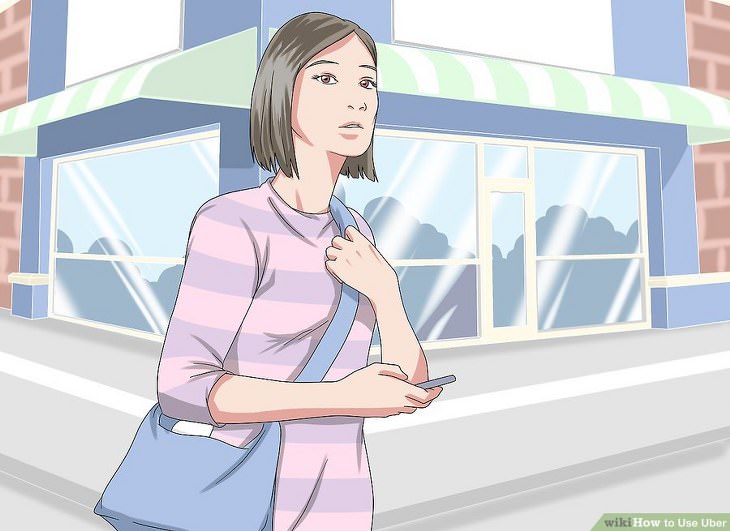 8. Wait precisely outside your street address for your ride to pick you up. The app will provide you with your driver's number, which you can use if you have any queries. Be aware that if you cancel your reservation after more than 5 minutes from your request, you will be charged a cancellation fee.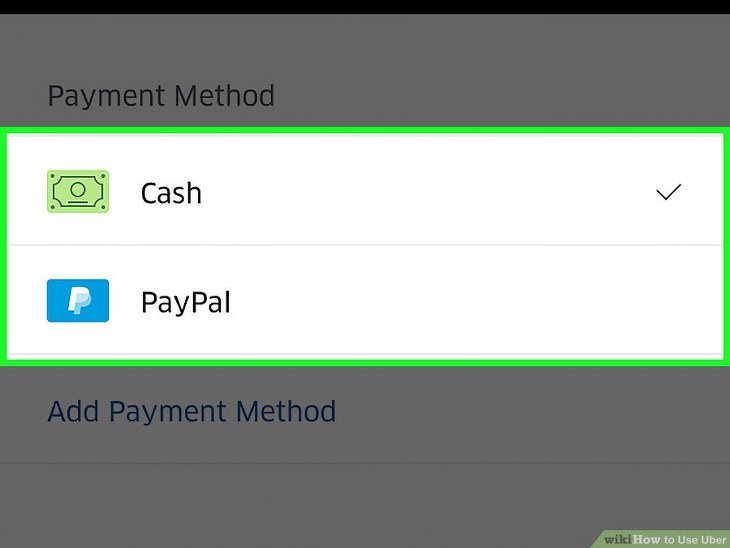 9. Pay via the Uber app. Choose your payment method (cash payments are only available in a few locations), and add a tip if you'd like. By default, Uber will add a tip of 20% for taxi service, which you can change from the 'Billing' section of the app.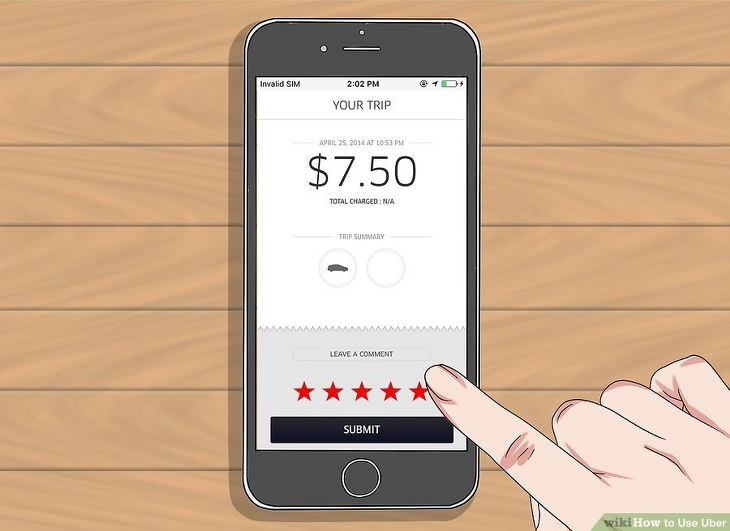 10. Rate your ride. It's important to understand that Uber only considers a 5-star rating as good. Even a 4-star rating is enough to damage a driver's reputation.
Happy travels, and don't forget to share this guide with anyone who hasn't used Uber yet.