Each animal has its own unique color, with some being more colorful and some less. But what is certain is that these shades that color their bodies are used for survival, meaning that animals born with a genetic defect that affects their color negatively in their natural environment have lower chances of survival than other animals.
However, it is also what makes them such a rare find, and today you'll see an amazing collection of animals in nature that have survived despite being different and standing out from than the rest. Because of their rarity, you'll probably never get the opportunity to seem them in real life.
1. Semi-albino Peacock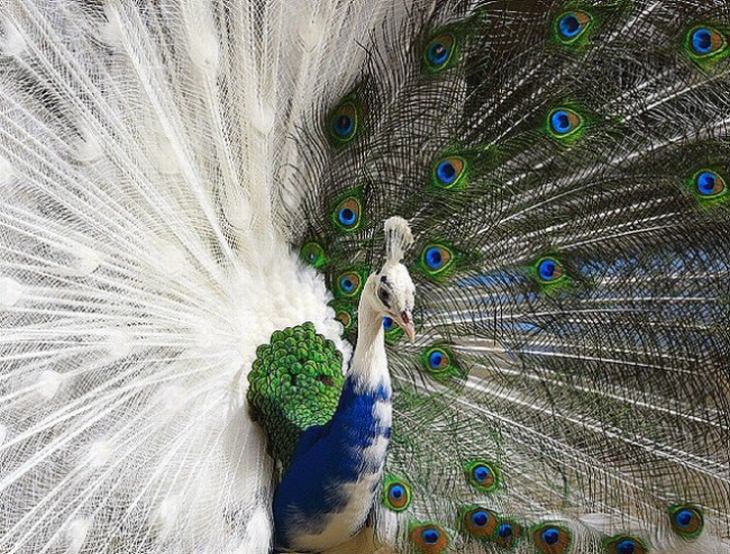 A male peacock should look especially impressive and colorful to attract a partner. According to legend, this bird was given a terrible voice alongside beautiful colors that are meant to hypnotize anyone who sees them. This partially albino peacock in the picture shows a rather rare combination of colors.
2. Golden Tiger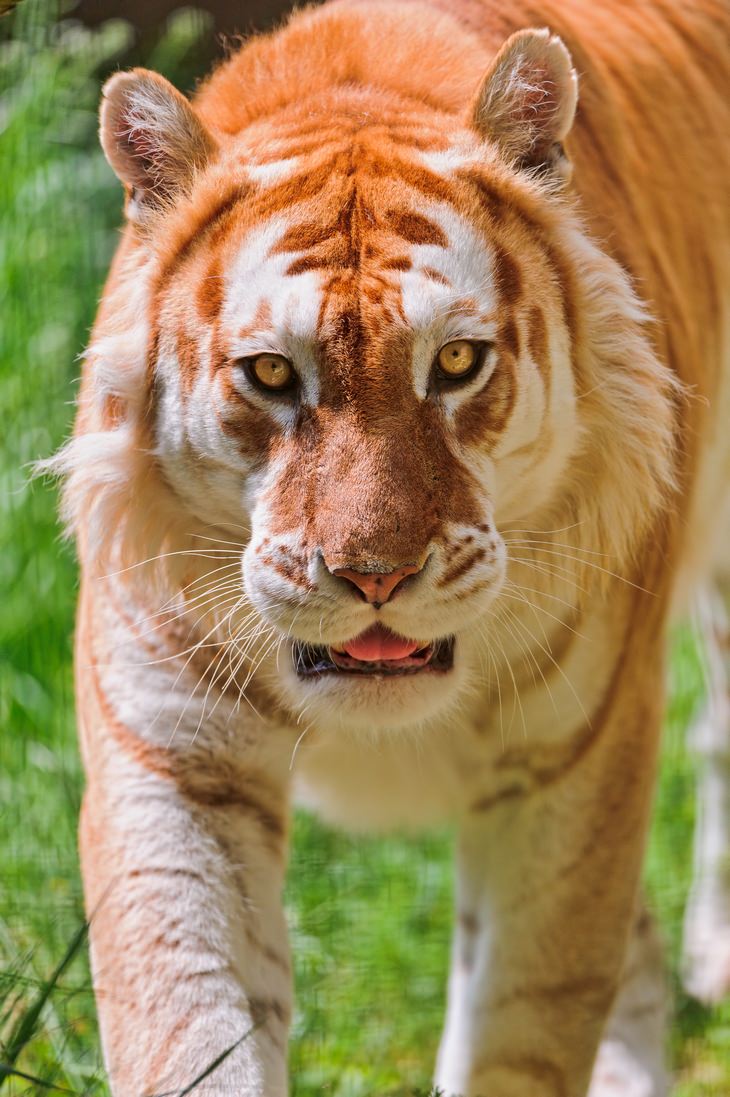 This tiger's unique color is the result of deliberate breeding in captivity, and apparently, it does not exist in nature. Researchers still don't have an agreed-upon name for this type of tiger, but they know that its fur is caused by a recessive gene, and some call it a Strawberry Tiger while others have called it the Golden Tabby Tiger.
3. The albino sea turtle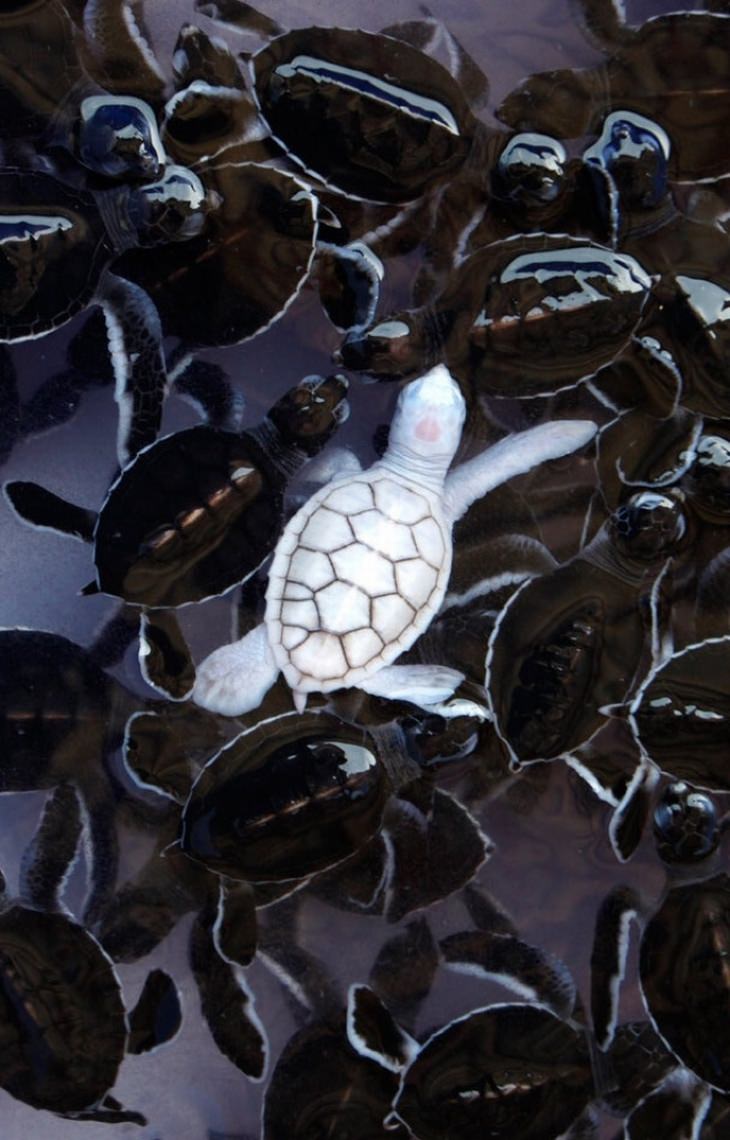 It is very rare to see an albino sea turtle swimming in the ocean because only one in 1,000 small sea turtles survive in the ocean and reach adulthood. Unfortunately, the sea turtle's chances of survival are very low. It lives on Australia's Great Barrier Reef.
4. Antarctic fur seal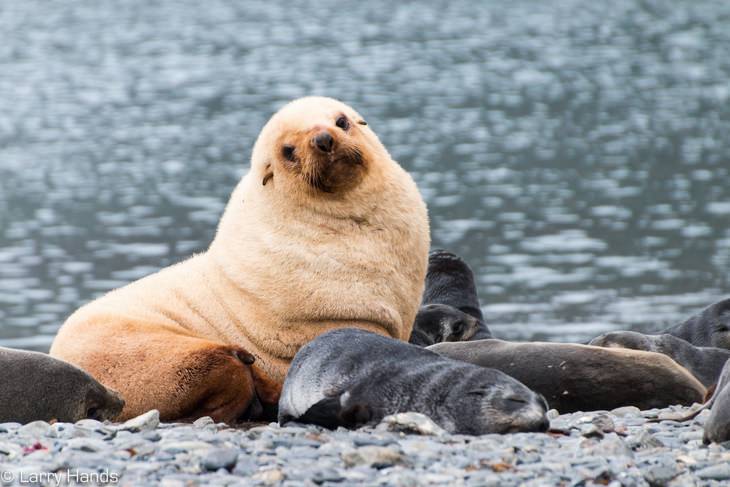 This fur seal, which lives in the northern hemisphere, is not an ordinary fur sea since the fur that covers its skin is different than that of other fur seals. In fact, its fur evolved from the same gene that causes fur growth in bears and dogs. Only one in 1,000 Antarctic fur seals develop blond fur.
5. Albino mother Coypu and her baby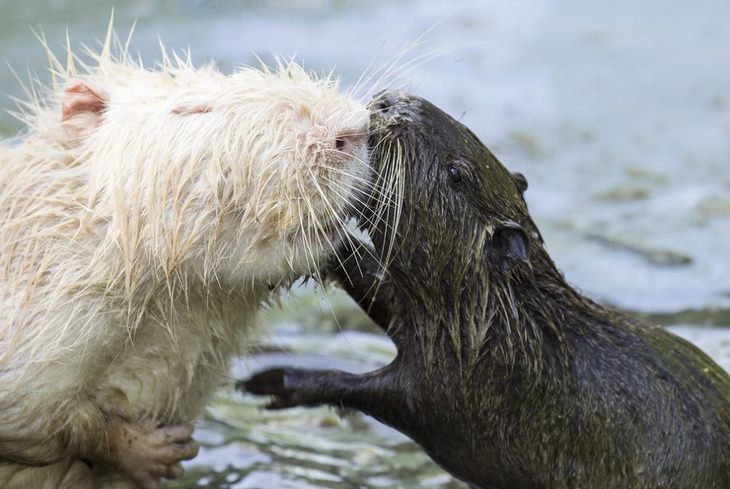 Coypus are usually found in fresh-water marshes, and they love water very much, but some researchers say they invade and destroy underwater nature while hunting. In this picture, you can see a mother coypu, who has albinism, and her offspring which has regular colored fur.
6. Two colored lobster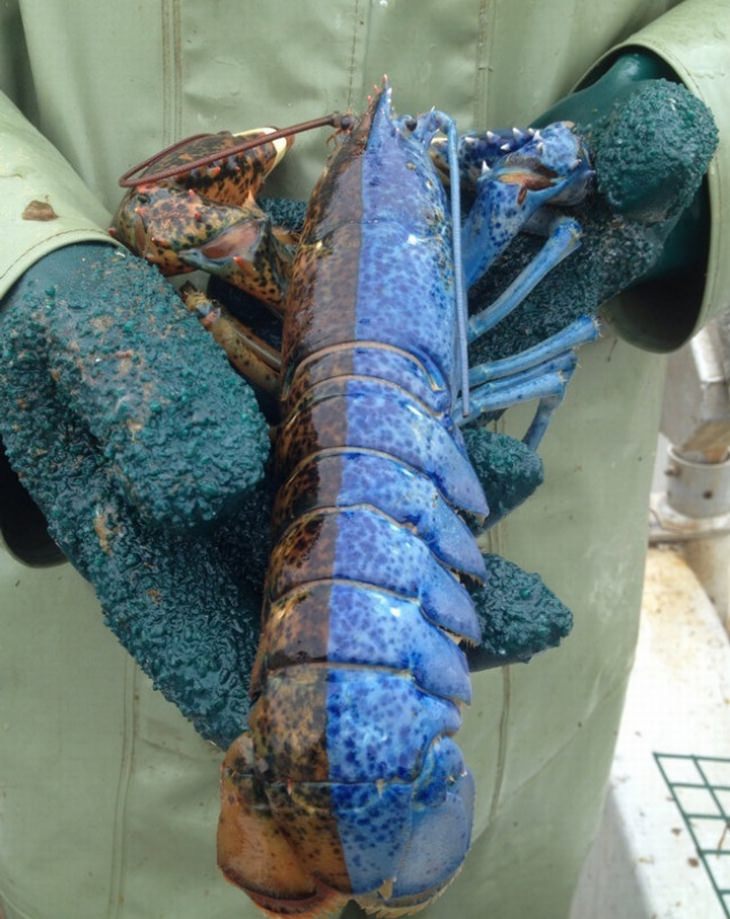 A lobster's chance of being born like this is 1 to 50 million, and though it is rare on an unimaginable level, even rarer is an albino lobster, with the chances of an albino lobster being 1 to 100 million! The lobster in this picture is a hermaphrodite, meaning it has male reproductive organs on one side of the body and female reproductive organs on the other.
7. Albino kangaroo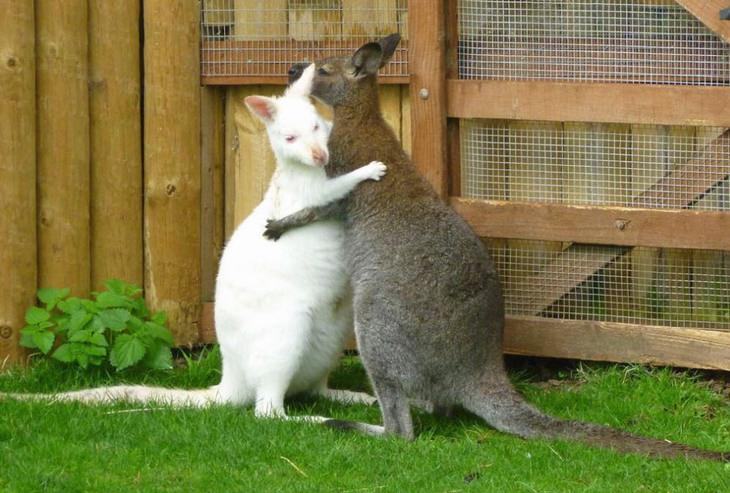 The normal gray-brown color of the kangaroo helps them blend in with their surroundings and successfully avoid predators, but the albino kangaroo has low survival chances not only because it is visible to predators, but also because it is prone to burning. The first albino kangaroo found in nature was recorded in Namadgi National Park, Australia, in 2012.
8. Seneca White Deer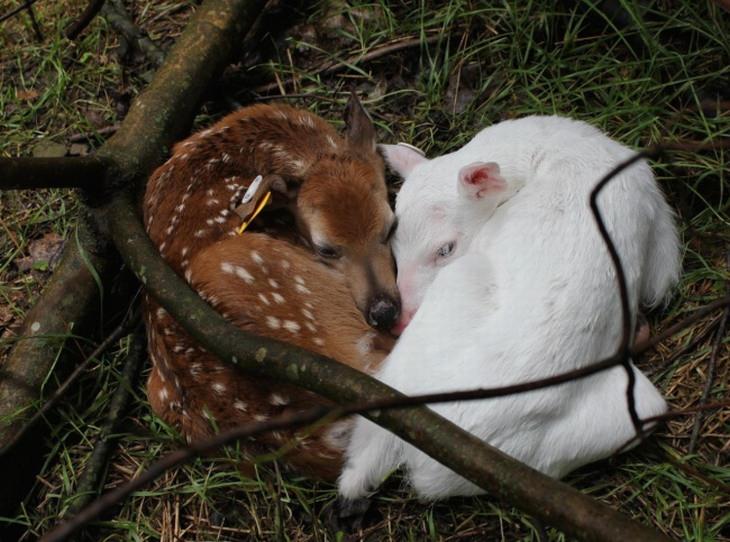 In the photo, you can see only one white deer, but it is actually part of a whole species of deer living in Seneca County, New York. They are not albino, but they have a recessive gene that colors their fur white. They are part of the largest deer herd in the world and are considered protected since they are easy prey for coyotes and hunters.
9. Melanistic and albino zebra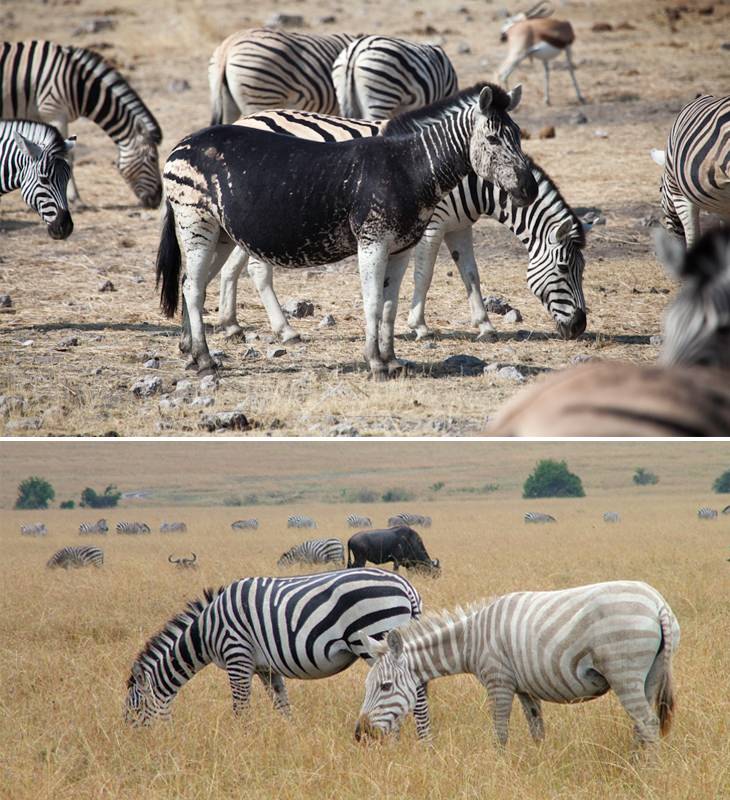 Unlike albinism, melanism is an excess production of melanin, which is the pigment that gives skin its color, but certain animals, like zebras, do not lose their natural pigments altogether. The melanistic zebra is not all black, but its stripes are shaped slightly different giving prominence to the black color. Similarly to this, the albino zebra is not all white, rather its stripes are not black.
10. Black toad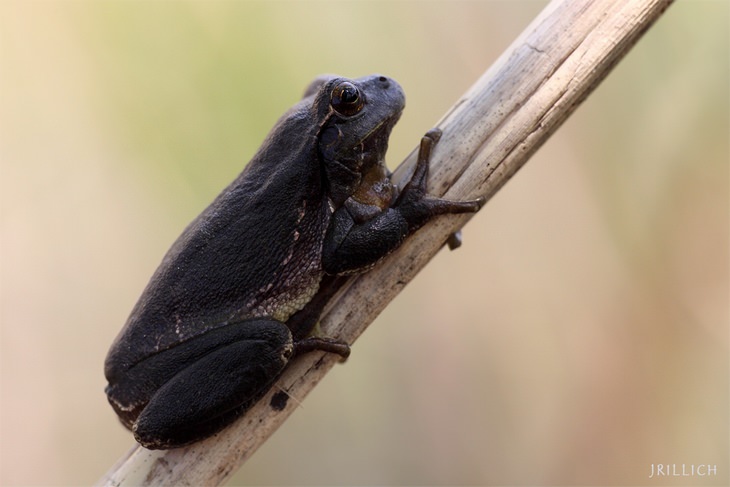 A black toad is particularly rare, as are black frogs in general. Their skin color does not provide a survival advantage because the darker they are, the easier it is for predators to spot them in their natural environment.
11. White horse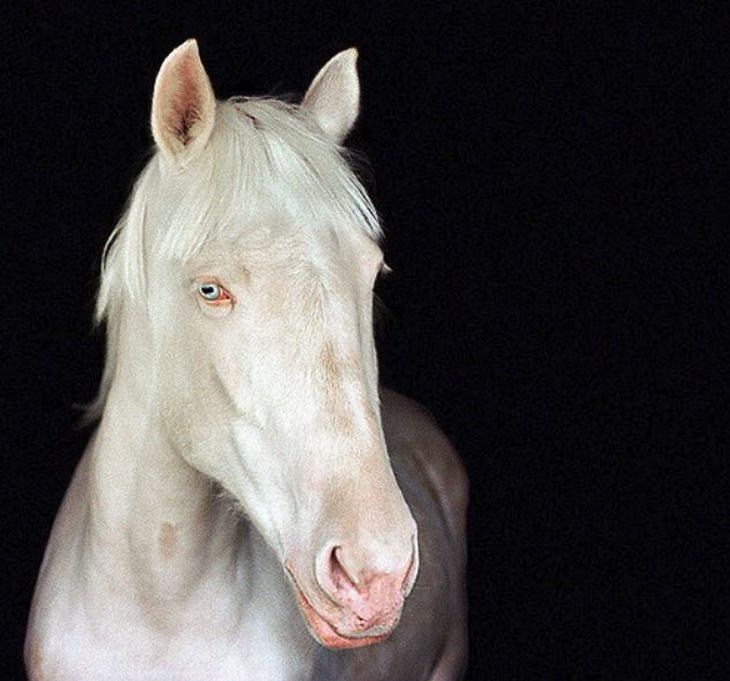 Noble white horses are born white and remain so for the rest of their lives. They have a dominant gene that makes them white, but it is relatively rare. The researchers call them "gray horses" despite them being completely white, so as not to confuse them with albino horses.
12. Kermode bear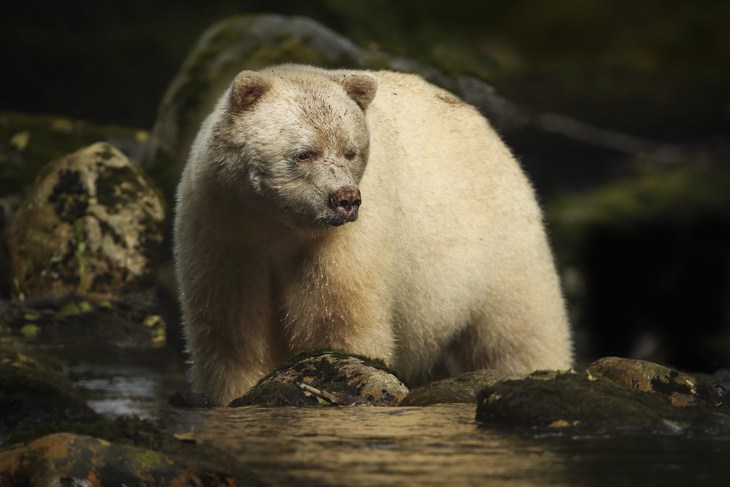 This bear can be found in the coastal areas of central and northern British Columbia, Canada. They are not albino, and there are about 200 individuals of their kind in nature. The natives living in the area believe that these bears are a sacred animal, naming them spirit bears, and therefore forbid harming them.
13. Melanistic gray seal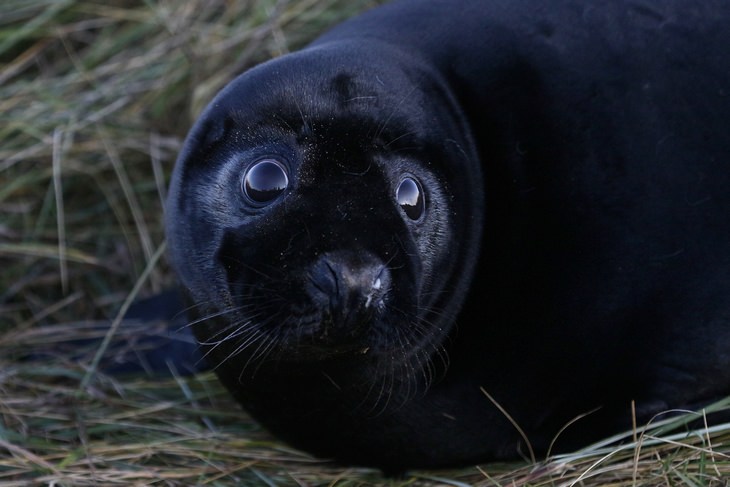 One in every 300 grey seals has a certain color change, but researchers say that seal puppies of different colors don't behave differently and fit right in with their regularly colored brothers.
14. Black rooster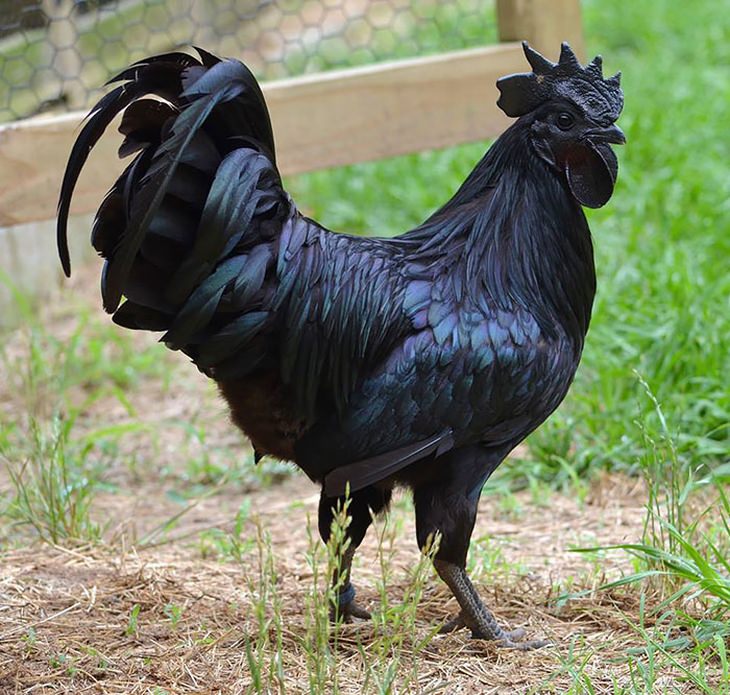 This rooster is also called 'Ayam Cemani' and belongs to a relatively new breed of chickens from Indonesia. They have a dominant gene that causes hyperpigmentation and colors their whole bodies black, including their feathers, beaks, and even their internal organs.
15. Nicobar pigeon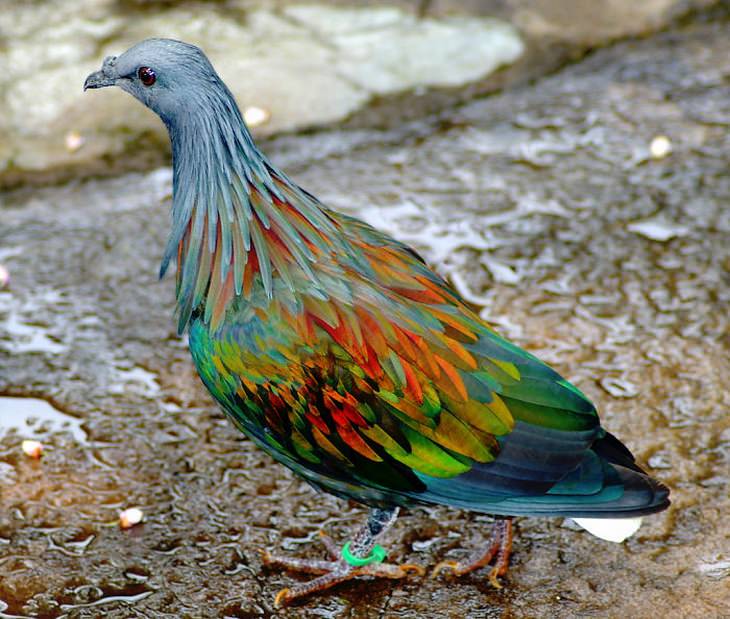 We're used to seeing dull looking gray pigeons, but around the world, there are different kinds of pigeons, one of which is the Nicobar. It is a relative of the dodo which became extinct sometime during the 17th century.
16. Albino squirrel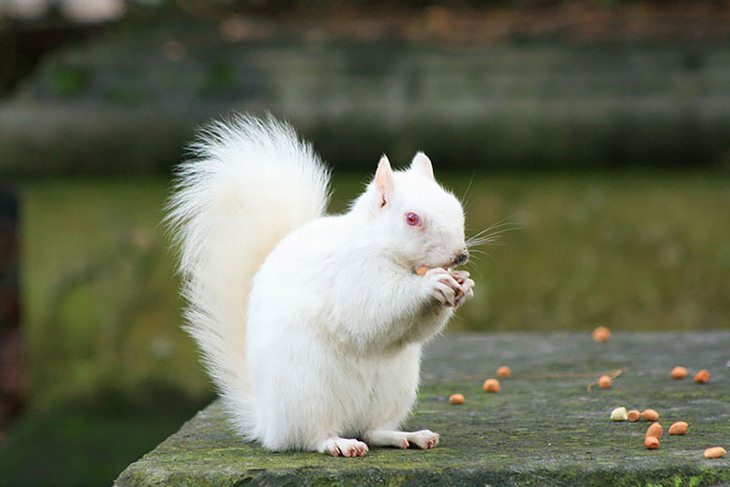 Most squirrels have a natural brown color, and indeed there are white squirrels, but only 1 out of every 5 has albinism. Those with this rare pigment deficiency can be identified by their red eyes.
17. Two colored parrot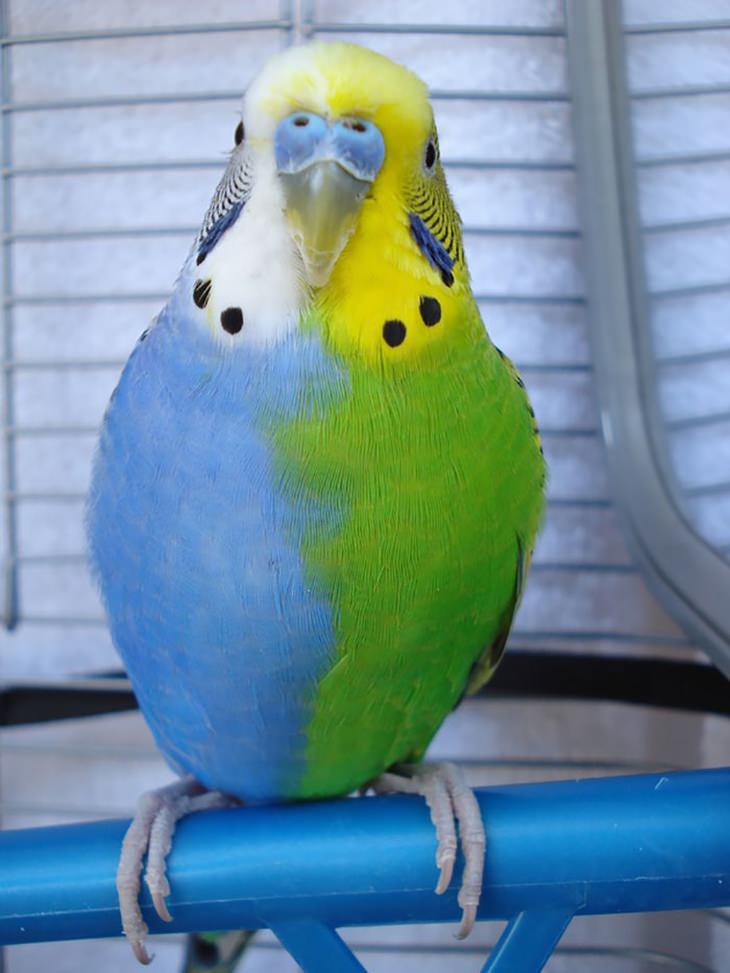 The common parrot mainly comes in green and yellow, but various mutations created by its domestic breeding have given it a wide range of colors, except for pink and red. Most of them are still green-yellow, while others have a recessive gene which changes their colors, but in the picture above we can see both colors placed evenly on this special parrot.
image source:Brightside, boredpanda