1. Insects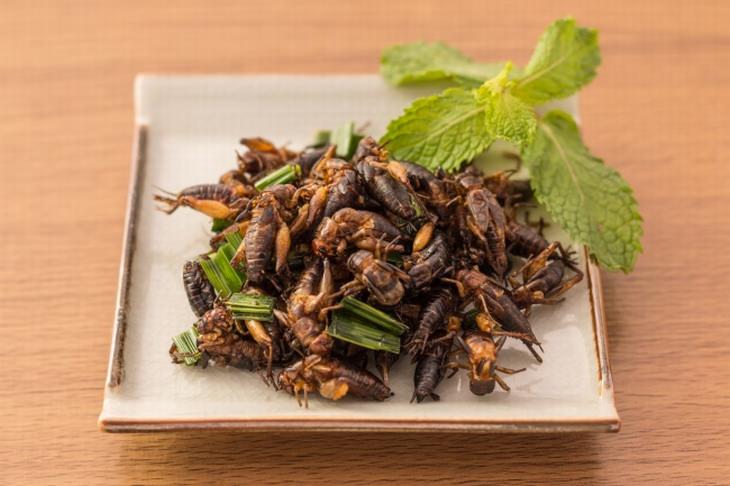 The United Nations Food and Agriculture Organization recently said in a report that insects are already consumed by over 2 billion people. Despite the consumption of insects being considered repulsive by many, they are high in fat, protein, vitamins, fiber, and minerals. In addition, consuming insects is also more environmentally friendly than consuming livestock, and some insects event taste like products we enjoy, namely bacon, apples, peanut butter, and fish.
2. Algae: growing your own food when breathing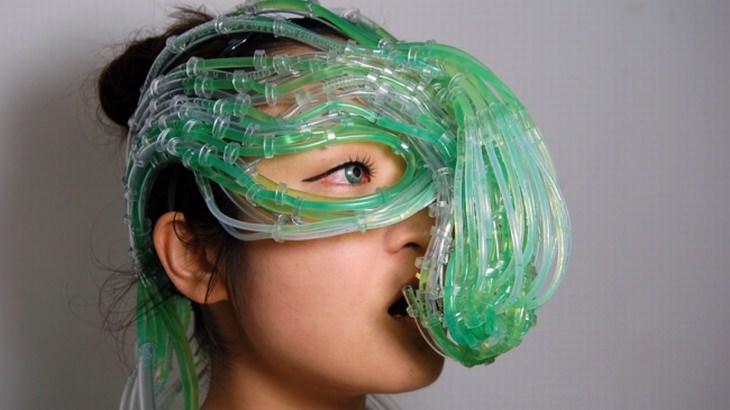 Algae, or seaweed, has a high amount of omega-3 fatty acid, which is an essential nutrient for the human body. Two researchers have even suggested that humans can grow their own algae while breathing into a specially-designed mask. They even went as far as demonstrating how an opera singer could fuel algae growth in the mask.
3. Lab-grown meat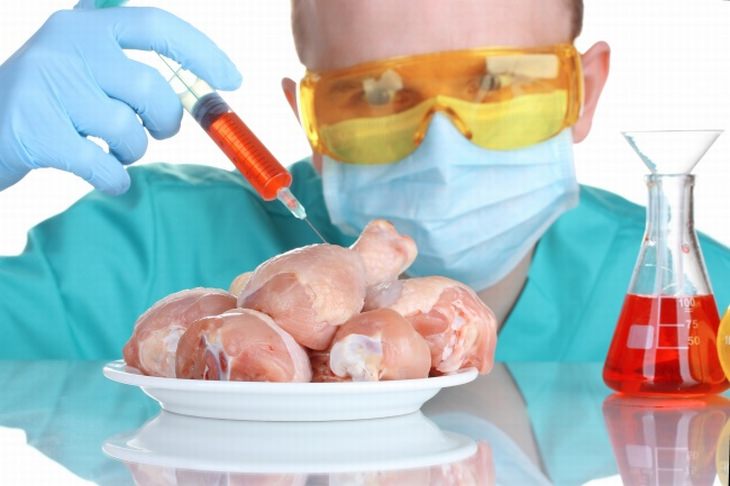 Experiments are currently underway to grow meat in labs. Doing this has numerous environmental benefits in comparison to rearing livestock, such as the prevention of greenhouse gas emissions, overfishing, and animal welfare concerns. A company called Memphis Meats is already producing lab-grown meatballs that use stem cells from animals (they're obtained via a painless biopsy). The only stumbling block at present is the price – 450g of this lab-grown meat costs $2,400 to produce.
4. 3D-printed living food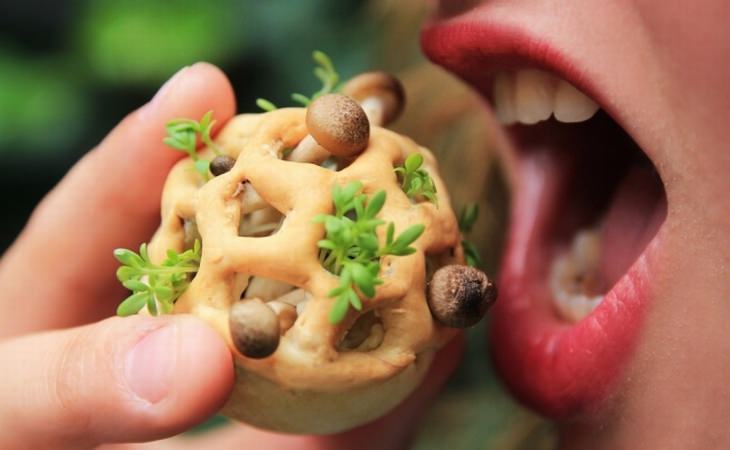 Three-dimensional printers are taking over the world, but did you know that there are some very clever people using them to make food? Dutch designer Chloe Rutzerfeld has managed to blend food, gardening, and 3D printing together. Her printer prints a dough-based outer casing that contains edible soil and various seeds. After a few days, the seeds begin to grow and start poking out of the holes in the case. With all of the above being said, this design is still in its infancy.
5. Self-decomposing food packages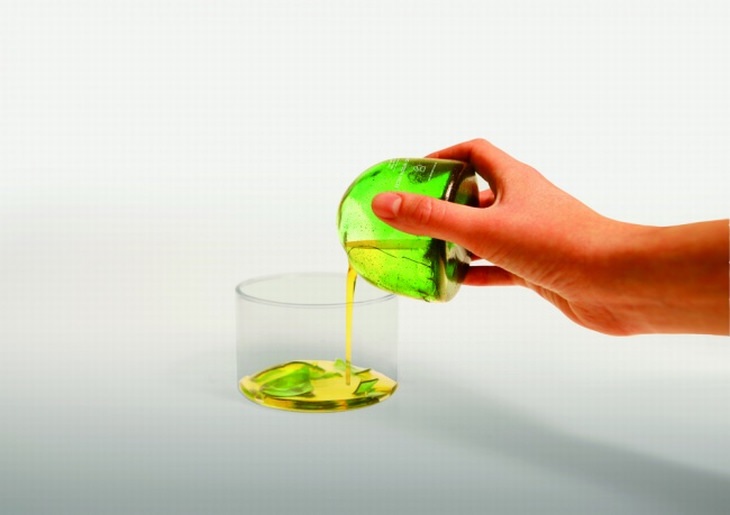 Food packaging, which is mostly plastic, is wreaking havoc on the global environment, but there's a novel way around the problem. A Swedish-based company named Tomorrow Machine produces oil-based packages that are made from caramelized sugar and wax, as well as smoothie packages made from seaweed and water. Another product that the company makes is rice packaging made from biodegradable beeswax. All of the packages are designed to last as long as the food they contain before biodegrading.
6. Edible water bottles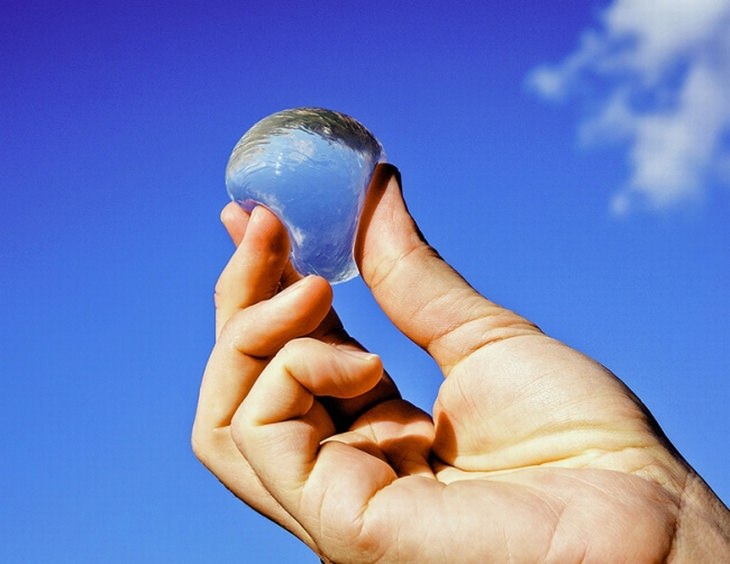 A tech startup that's based in London has decided to make it its mission to eliminate the need for plastic water bottles entirely by making edible bottles using seaweed. It's hoped that this packaging will eventually be able to be used to contain spirits and cosmetics. What's even better is that it's actually cheaper to produce than plastic is!
7. Sonic-enhanced food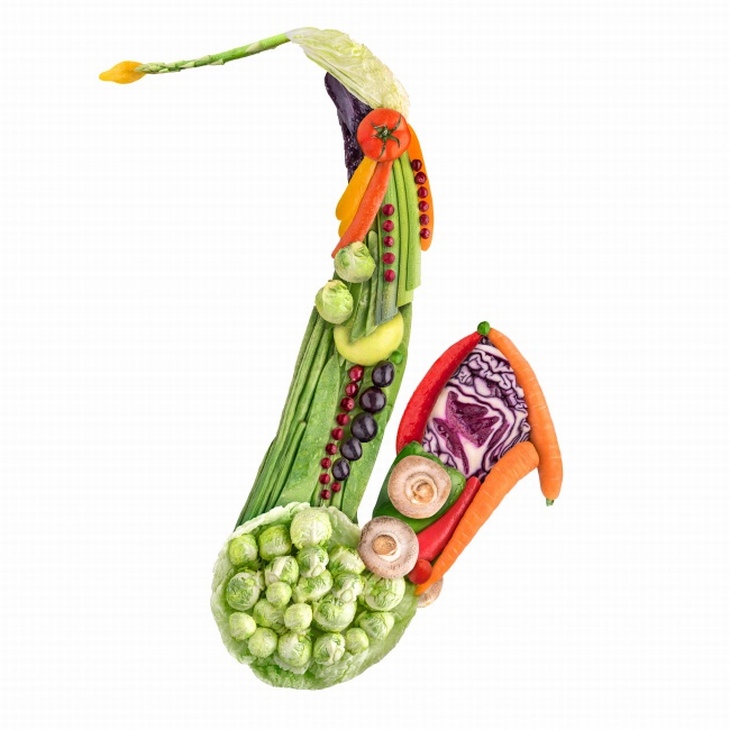 Oxford University provided proof that food can actually taste more or less bitter depending on the background track of music being played. It has been suggested that music can even be used to remove unhealthy ingredients without people noticing.
8. Fake fish and seafood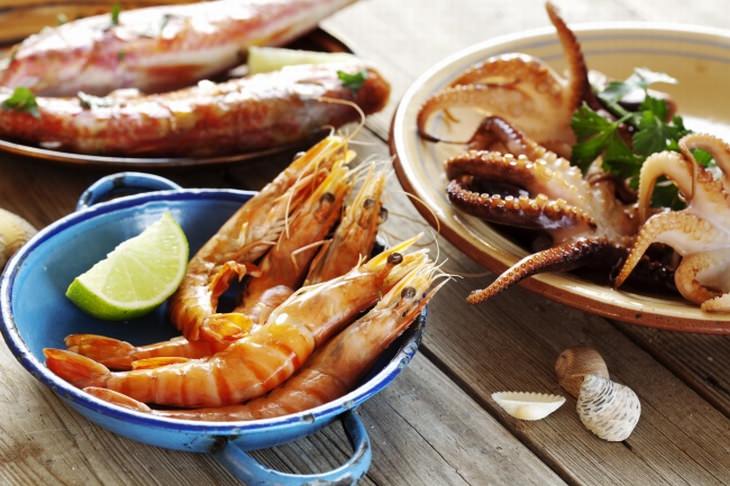 It isn't just meat that can be grown in a lab – fish can be produced there too. As far back as 2002, a group of scientists at Touro College managed to create small fish fillets by dipping goldfish muscle into fetal bovine serum. A company called New Wave Foods is already making fake shrimp from an algae-based substitute and is working on creating lobster and crab.
9. Healthy food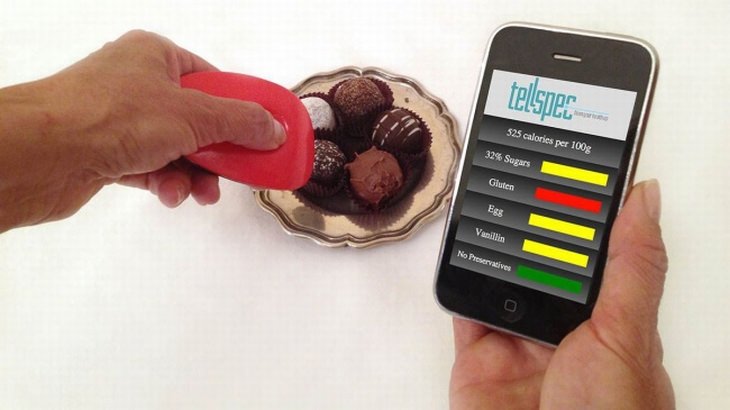 We're often unaware of exactly what we're eating, but the TellSpec food scanner can show you exactly what's in the food that's on your plate. All you need to do is point it at the food, and the device will warn you about the presence of chemicals and allergens in it. It can even help you to track your vitamin intake. These devices are available on pre-order.
10. DNA-based diet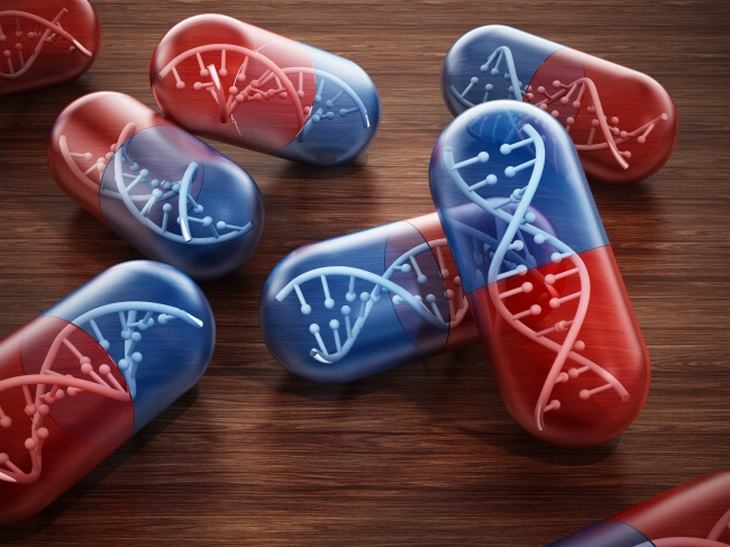 Should DNA sequencing become cheaper and possible to do at home, it's likely that apps will become available that allow us to tap into our DNA to see what we should be eating to be more productive, sleep better, feel healthier and know what food you should never eat. This would be handy because everyone is different genetically, so there's no single diet that's appropriate for all of us.