Herbs are not only a natural and tasty addition to various foods, but they also have significant health benefits for everyone who consumes them. Although we are used to seeing these natural ingredients as food for humans alone, even our four-legged friends can benefit a great deal from them. So next time you make soup or salad, remember to save a bunch of basil, dill or any of the next 8 wonderful herbs for your pets.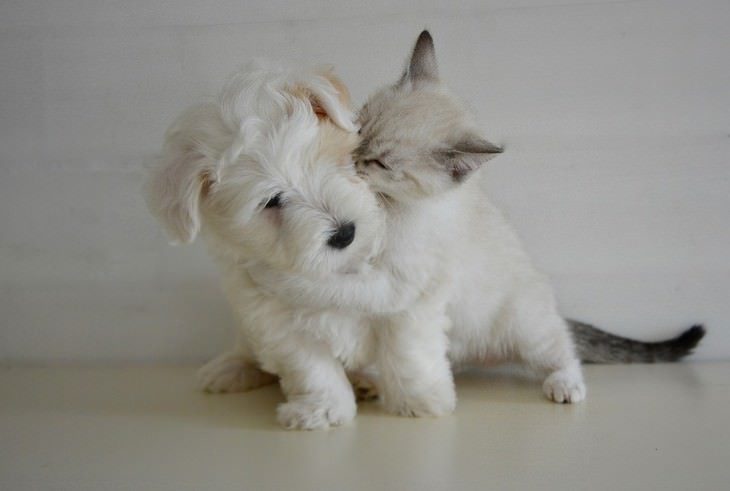 Before you run to the kitchen...
As with humans, dogs and cats respond differently to herbs, so it is important to consult a veterinarian before putting them in your pet's food. It is important to take this precautionary measure especially if your pets are sensitive to certain ingredients, take medication or are pregnant.
In any case, it is important to try to give your pet a small amount of herbs to test their effect on them and also to make sure they don't have an allergic reaction to them. In addition, since the weight of animals varies among different species, it is recommended to consult a professional at your health store or your veterinarian to find out the appropriate amount of herbs for your pet.
1. Chamomile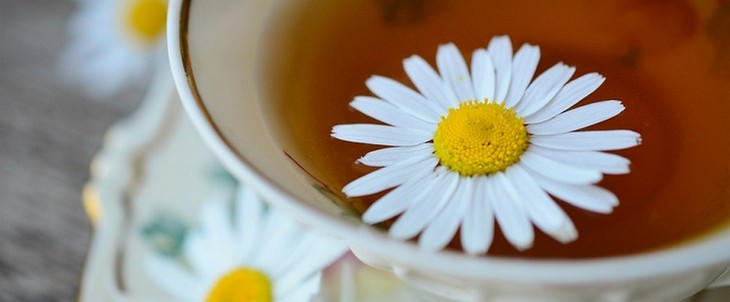 Many people choose a hot cup of chamomile tea to soothe their nerves and enjoy a healthy drink with many medicinal properties. The wonderful plant from which the drink is produced can also be used to prepare a drink for your pets and help them on a variety of levels, after cooling off the tea of course.
Why is it good?
• Reduces stress and anxiety
• Calms hyperactive behavior
• Treats Insomnia
• Treats digestive problems and vomiting
• Relieves irritations, infections, and stings (apply the chilled tea to infected areas).
2. Dill

Dill is used to prepare a variety of different dishes, such as salads, soups, and sauces. This herb helps to increase appetite during illnesses and helps relieve gas. Eating dill seeds and leaves, as well as preparing 1 teaspoon of dill seeds with 1 cup of water, cooling the seeds, and feeding them to your pet will help it in several important ways.
Why is it good?
• Prevents cancer
• Relieves gas and bloating
• Freshens breath
3. Ginger

Eating fresh ginger root causes the sinuses to open up and makes it easier to breathe, and due to its anti-inflammatory properties, it is the perfect root for winter. Apart from its ability to cure various illnesses in humans, ginger root can also benefit your pets in a variety of ways.
Why is it good?
• Relieves arthritis
• Fights inflammation, viruses, and fungi
• Reduces fever
4. Grass

Although they don't have the enzymes to digest it, cats and dogs like grass, which sometimes causes them to snack on it. While we humans don't eat grass, growing it or purchasing it for your pets can do wonders for them.
Why is it good?
• Eases bowel movement
• Relieve gas and bloating
• Freshens breath

5. St. John's Wart

St. John's Wart has been used for thousands of years as a plant that helps to calm the body and mind, and many people choose it as a natural cure for stress and depression. The benefits of this wonderful plant in terms of the mind are great, and your animals will be able to gain from it if you give it to them from time to time.
Why is it good?
• Relieves separation anxiety
• Reduces aggressive behavior
• Treats skin lesions (by applying liquid extract or oil)
6. Mint

The intoxicating aroma of mint makes it a popular seasoning herb in various salads as well as oral hygiene products, such as toothpaste. Traditionally, chewing mint and swallowing it is used to relieve digestive problems. Mint is something that can also help pets with digestion, among its many other benefits.
Why is it good?
• Relieves travel sickness
• Relieves side effects of chemotherapy
• Freshens breath
7. Parsley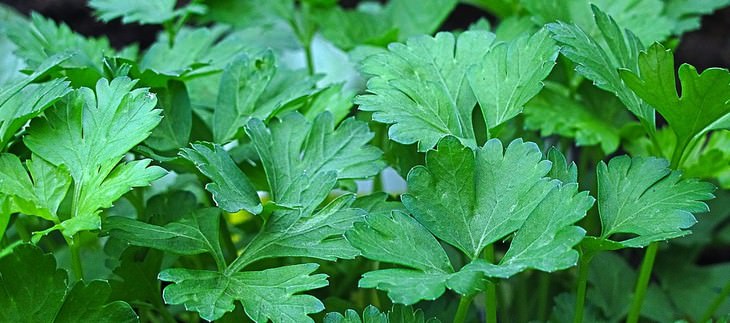 It's hard to find competitors for the taste of fresh parsley, so it's no wonder that it can be found in a variety of dishes such as salads or various meat dishes. Apart from its great taste, this herb is also rich in proteins and fiber which are essential to the body. It is also rich in vitamins that we need. Therefore, it's best to share parsley with your pets, since they will only benefit from the consumption of this tasty green leaf.
Why is it good?
• Reduces swelling of inflamed glands
• Relieves indigestion
• Relieves asthma
• Treats bladder problems
8. Oregano

Italian cuisine is the first thing that jumps to our heads when we hear the name oregano, but it is used to prepare traditional delicacies in other cultures as well. The use of oregano not only improves the taste of different foods but also fills our body with vitamin K, antioxidants, iron, and omega-3 fatty acids. What about your pets? Of course, it can help them too!
Why is it good?
• Fights inflammation, viruses, and fungi
• Improves overall health
• Increases brain activity