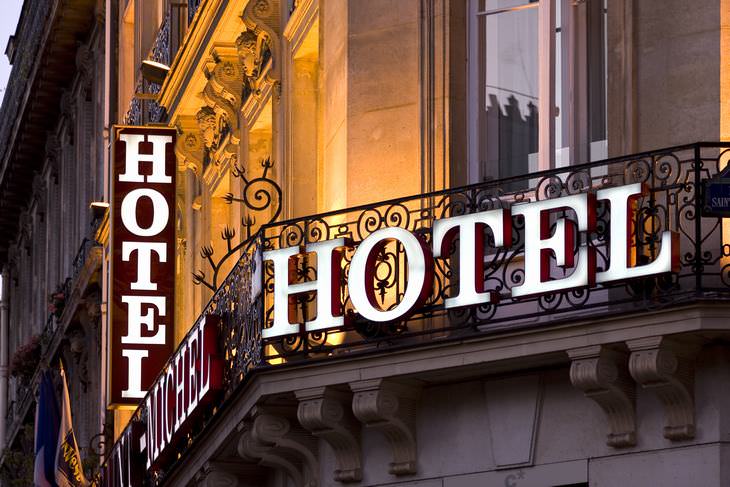 1. Someone can get the same room as you for half the price
The last vacant rooms are usually rented at a cheaper rate. But most hotels don't want to show such prices publicly because there may be a chance that someone will book the room at full cost, at the last moment. Consequently, room rates are displayed on blind booking sites, where prices are low, but the hotel's name is only shown after payment. All you see is the number of stars and the type of room. Rates after 6pm are also cheaper than in the morning.
2. It's possible to bargain when booking a room
Hotels pay reservation systems up to 30% in commission fees. Calling a hotel directly will entitle you to a significant discount, especially if it is a small, independent hotel.
3. Hotels offer free services
When you check in, ask the receptionist about the free services you can get. Some hotels provide their guests with bottled water, irons and hair-stylers, as well as phone chargers and board games. They can also book you a taxi for free, as well as book tickets for a concert or even a table in a restaurant. They can also wake you up at a precise time or call a doctor for you. It's usually also possible to bring a hot breakfast right to your room.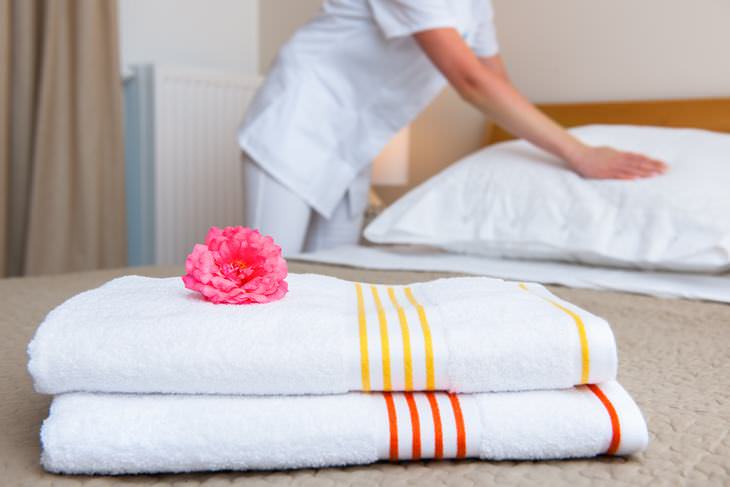 4. They can send you to another hotel without your consent
Hotels often overbook. They allow people to book more rooms than available as a guarantee that all rooms will be occupied, even if someone cancels a booking. Should this occur, if you are asked to move to another hotel, you have the right to demand one of a higher class or additional services, such as a free tour.
5. The room is not always perfectly clean
As you would expect, you won't be the first guest who stayed there. Be attentive to the things that were used before you. Fold and remove the blanket and use disposable cups - dishes are often rinsed in the sink when cleaning.
6. The rooms are not the same
When you want to choose a room, the receptionist may reply with their usual phrase: 'All our rooms are the same.' But according to Jacob Tomsky, who has worked in the hotel business for many years and has also written a book about hotel secrets says that the rooms are different. There are rooms with better views, bigger bathrooms, better TVs and a corner room is normally more spacious. Tipping $20 to the receptionist will entitle you to a better room as well as a bunch of different bonuses including late check-out, free movies or a free minibar.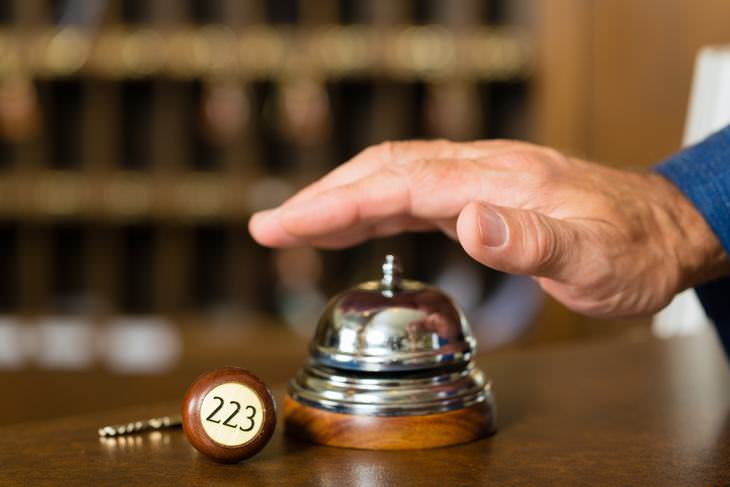 7. Receptionists suggest establishments that pay them
Looking for a place to grab a bite? Don't ask the receptionist. They'll tell you the place that will pay them for their recommendation, even if it's an expensive establishment and the food is tasteless. For reviews of places to eat, it's best to look online.
8. Complaining is profitable
If you are ever presented with an occasion to complain, be it noisy neighbors or a lack of services that are beneficial to you, do so, since hotels do not want to have their ratings lowered because of negative reviews. They will likely offer you additional services or discounts. Talk politely, ask who exactly will solve the problem, and call the administrator by their name.
9. Mini-safes are not safe
A mini safe in the room isn't insured against theft. If you have valuable things ask the receptionist to put them in the hotel safe and give you a receipt. This safe is usually insured and is available to a smaller number of employees than your room.