If your computer has become slow and is starting to lag, it's probably about time you serviced it. You can take it to a computer repair shop, but this will obviously cost you money, and a lot of what they'll do you could easily do at home yourself. In other words, instead of paying out for pricey malware removal or a computer tune-up, why not simply do it yourself?
This article won't talk you through how to identify a failing component and repair it by hand. It focuses on the easy fixes – stuff that people still pay hundreds of dollars to have done for them.
1. Remove Viruses and Malware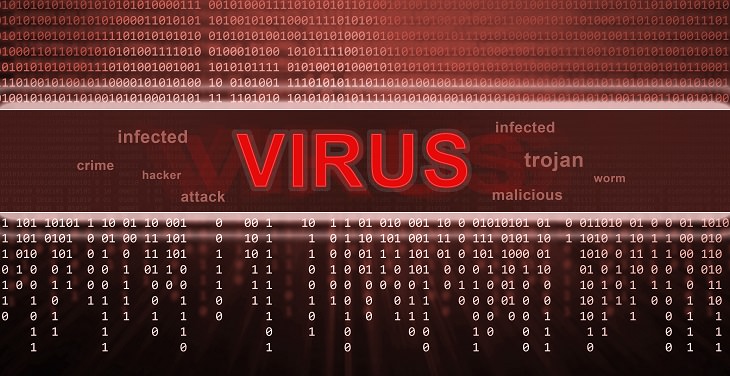 If your computer is infected and isn't working well, you don't have to pay out for someone else to fix it. The repair place you might consider taking it to doesn't have any magic tools – they use standard antivirus tools that you can use yourself.
Two of the most commonly used and best antivirus software are Kaspersky and Bitdefender. They both consistently rank at the top of both the AV-Comparatives rankings and the AV-Test. They're not free, but the majority of free antivirus software out there is full of extra nonsense that redirects your search engine to their "secure" solution that isn't actually secure, and just shows you more adverts or spies on your shopping habits. You might have to pay for these anti-virus programs, but it's a lot cheaper than having a repair shop remove the viruses for you.
For deep infections, a good repair shop will dig through your autostart entries and registry by hand, manually removing any malware that isn't being caught by tools. However, this is extremely time-consuming, and if the computer is too infected, there's absolutely no guarantee that all the malware will be found and removed. In such cases, they'll often just resort to reinstalling Windows. You can also do that yourself (see below).
2. Reinstalling the Operating System
Some people believe that computers become slower over time and have to be replaced. Others take their computers to a repair shop when it starts to slow down considerably. However, when dealing with a computer that has become bogged down by startup programs and toolbars, a simple Windows reinstall is the best option.
This is also handy if you're experiencing other problems with your computer, such as weird errors or file corruption. While it's usually possible to troubleshoot these things by replacing corrupt files and bad drivers, it's faster to just reset Windows back to its factory settings.
Nowadays, most new computers come with factory restore partitions, which you can access by pressing the correct key during the boot process (check the computer's manual). You might also have CDs or DVDs you can restore your computer with. Simply stick the disc in, restart the computer, and follow the instructions. On Windows 8 or 10, you can use the Refresh or Reset feature to easily reinstall Windows. Click here to see how.
3. Remove Included Bloatware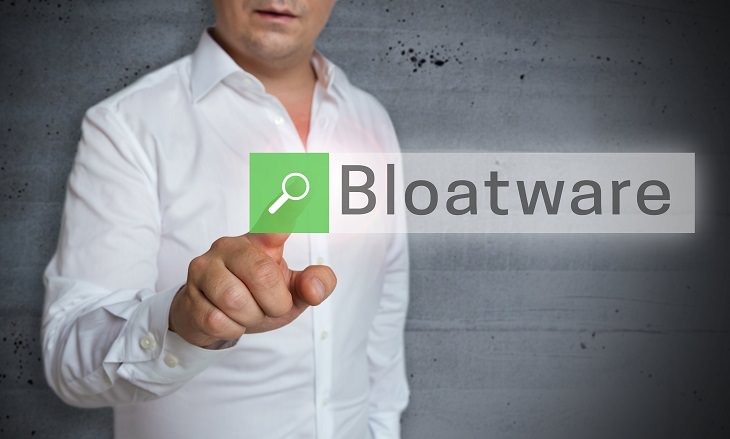 If you've just bought a new computer – or reset an old computer back to factory settings – you'll often find that it's packed full of pointless software. Computer manufacturers are paid a tidy sum to include these programs, which slow your computer down and clutter your system tray. If you take your computer to a repair shop to get the bloatware removed, it'll set you back around $99.
Don't do this! You don't have to pay a single cent to remove these pre-installed programs. There are two free and simple ways you can do so:
1. Use a program such as PC Decrapifier. This will scan your computer for bloatware and automatically remove any it finds.
2. Open up the start menu and type in "Uninstall a Program." Here you can manually uninstall each piece of bloatware. However, be sure not to remove any hardware drivers. Everything else is fair game.
4. Scan for and Remove Spyware and Adware Programs
When you install software you often get additional Spyware or Adware programs without you knowing. These pesky programs monitor things such as your surfing habits and report them back to their creators for marketing purposes. They often also display internet pop-up screens that advertise for other companies and websites. All these extra programs take valuable space away from your system, slowing it down considerably.
There are a number of programs available that will help you to remove these nasty little pieces of software. Two such programs are "Spybot Search and Destroy" and "Ad-aware SE Personal."
5. Remove Temporary Files, History Files, and Other Junk Files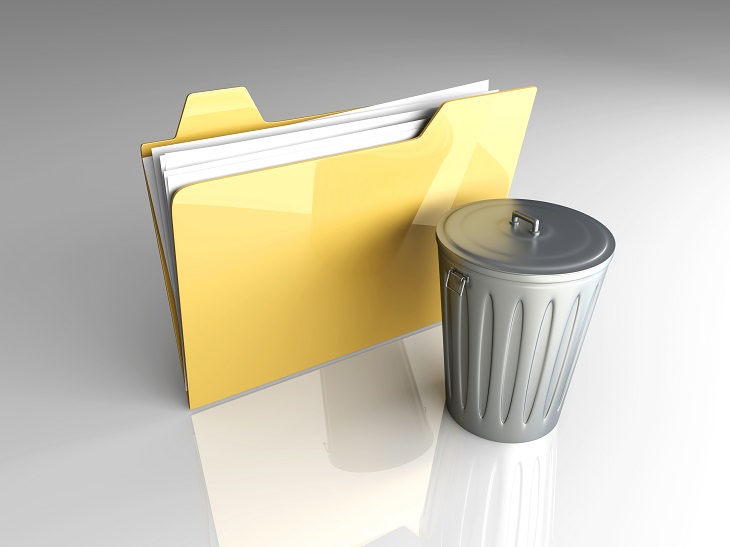 Whenever you're using your computer, a lot of temporary files are created. These temporary files can take up hundreds of megabytes, causing your computer to start to lag. Windows has its very own disk cleanup tool which can be found by opening up the start menu and typing in "Disk Cleanup." However, this can be quite slow, so if you'd like something faster, you might want to consider downloading a program such as Ultra Win Cleaner. It will cost you around $20. Whatever you decide to do though, there's no need to take your computer to a repair shop.
6. Get Rid of Start-Up Programs
If your computer is slow to start-up, you might consider taking it to a repair shop to get fixed. However, the reason why your computer is taking so long to start is probably because of all the applications and utilities you've installed. Many of these run when Windows starts up, yet most of them don't need to and should only use up resources when you need them.
Thankfully, the solution is pretty simple. On the right side of the taskbar, click the upwards-facing arrow to display the notification icons. Each program here loads with Windows. Some are essential, such as antivirus software, but others may not be. Right-click on each one, and if there's a Settings menu, select it and turn off the option to start automatically with Windows.
To disable all the other programs and 'helper' apps that start alongside Windows, press the Windows key + R, type "msconfig" and click OK. Select the Services tab, tick "Hide all Microsoft Services" and see what's left. There might be services that you can live without and un-ticking the box prevents them from running.
7. Recovering Deleted Files
If you have accidentally deleted a very important file, you'll be glad to hear that it might be possible to recover it. This is because deleted files aren't actually erased immediately. If you need in-depth forensic data recovery of critical documents, you might have to contact a professional. However, this is a very expensive service, so unless you really need the data, you might as well try retrieving it yourself. Click here to see how this can be done.
8. RMA Your Computer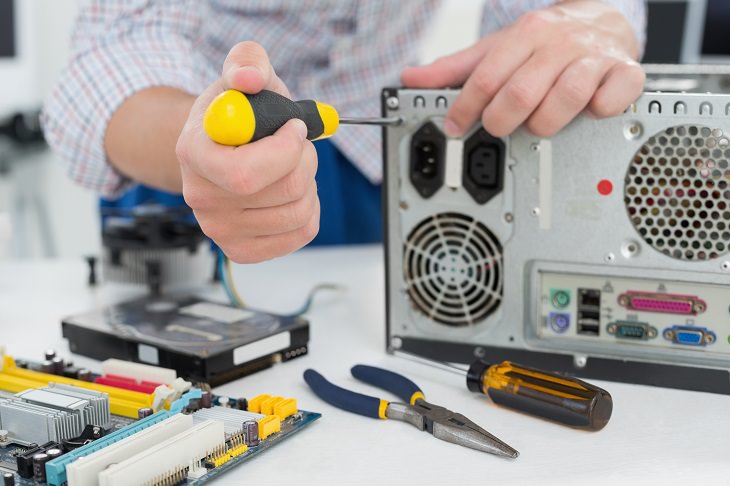 If the computer you have is still under warranty, you can contact the manufacturer to RMA the computer and repair it for you free of charge. RMA stands for "Return Merchandise Authorization" – you'll need to inform the manufacturer's service department about what your problem is and receive an RMA number before mailing it to their center.
For information about RMA-ing your computer if it breaks, consult your computer's warranty documentation. Or, you can visit your computer manufacturer's support website online.
9. Defragment Your Hard Disk
If your computer has slowed down considerably, you might just need to defragment your hard disk. When files are removed from your hard disk, a gap is left where the file used to be. The next time a file is written to the hard disk, the gap is filled with part of that new file (if the file is larger), and the rest in other available gaps. Over a period of time, instead of files being stored in a continuous block, they are fragmented across the disk. Defragmenting the disk is the process of taking these fragmented files and concentrating them into continuous blocks. This means that your computer doesn't need to move all over the disk to read the files. This can make serious improvements to the performance of your computer.
To find the Windows defragmenting tool, go to Start > All Programs > Accessories > System Tools > Disk Defragmenter.
Sources: howtogeek, techadvisor
Images: depositphotos