1. Clay and Fran Benjamin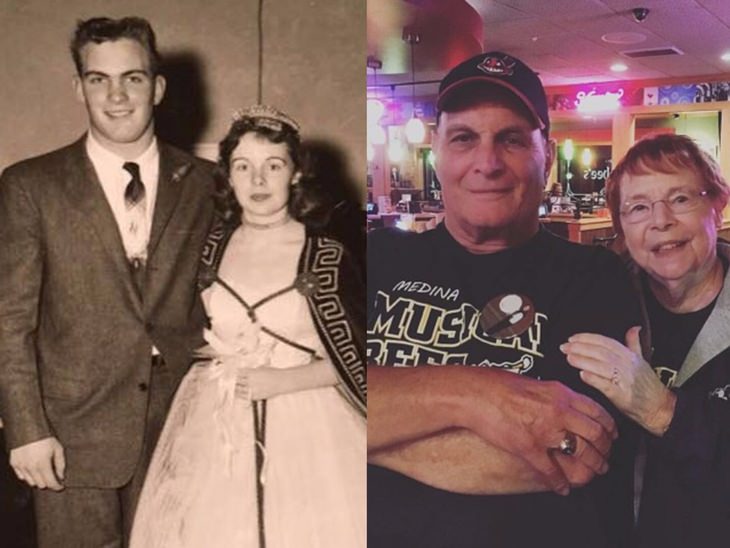 A blind date all the way back in 1956 was the starting point for a 59-year-long (and counting) marriage for Clay, 77, and Fran, 78. They have been married ever since 1958 and live together in Medina, Ohio.
2. Tim and Allana O'Shea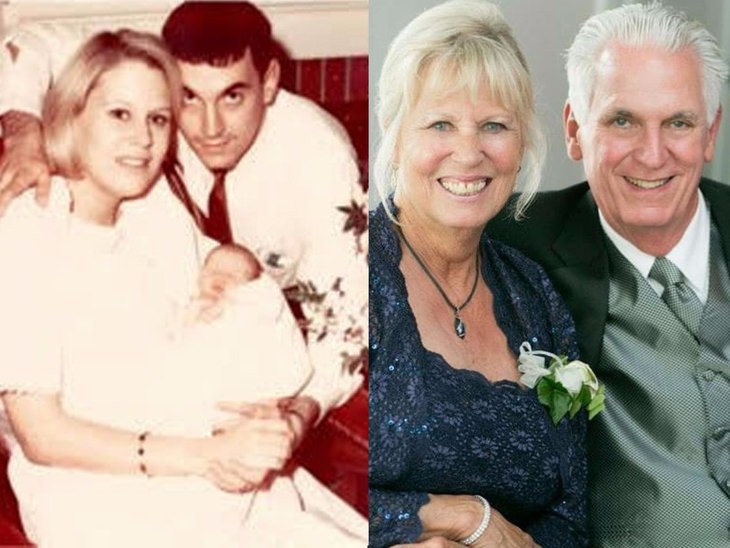 Tim, 71, and Allana, 70 will have been married for 50 years in March 2018, but things almost didn't turn out quite like they did. Allana spent no less than six hours getting ready for their first date, but she soon found out that Tim's idea of a date was drinking a six-pack of beer on the beach. The second date they went on was much better – Allana took Tim to a school dance and, as they say, the rest is history.
3. Judy and Richard Columbus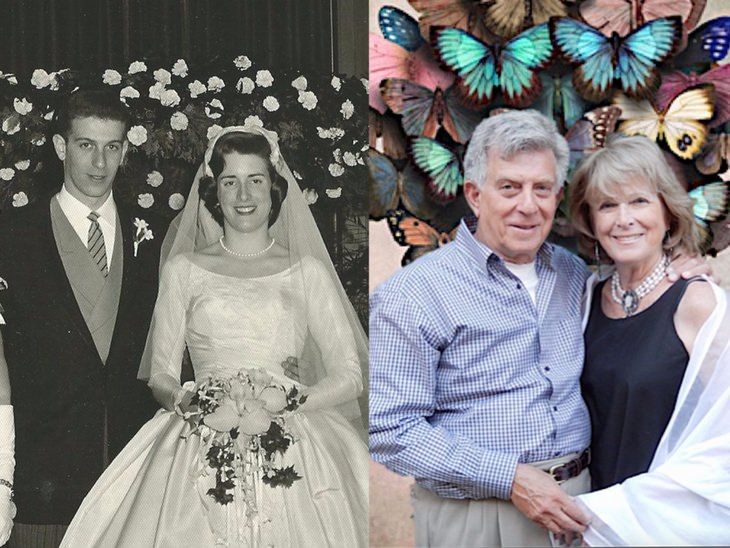 Judy and Richard, 78 and 79 respectively, met as students at Ohio State University. More specifically, the couple even share their last name with the city of Columbus where they first became acquainted. They have been married for almost 58 years and split their time between New York City and Palm Desert, California.
4. Ben Bryant and Elizabeth Hepburn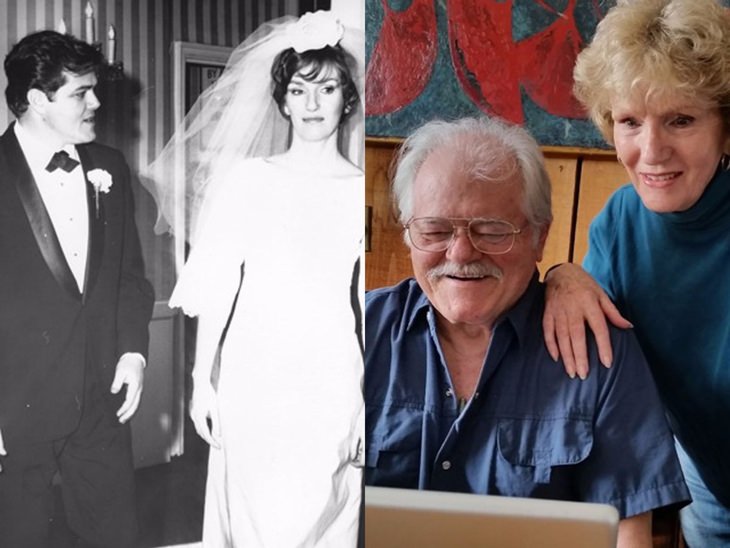 Ben and Elizabeth met at a summer stock theater all the way back in 1967. They were married on November 25th that year, and were together for approximately 30 years. Sadly, they divorced in 1999, but they eventually reconciled and remarried in 2010.
5. Etta Friend and James Friend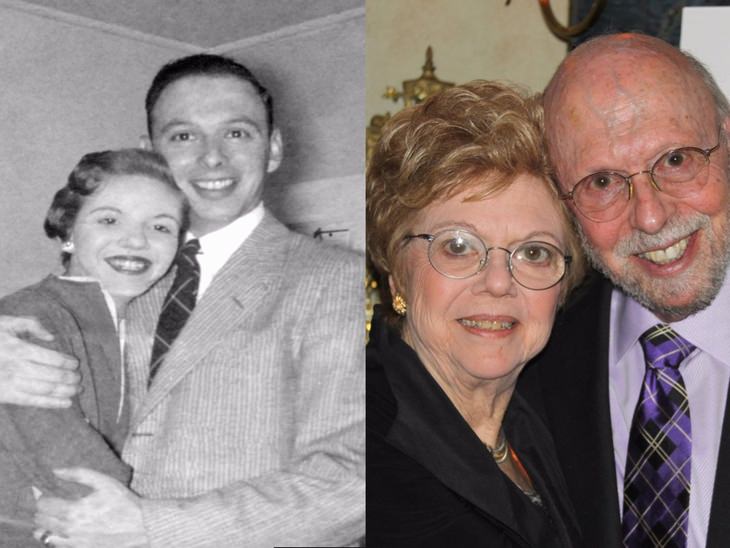 High school sweethearts, 86-year-old Etta and 87-year-old James, attended the same high school in Forest Hills, New York. It took them a while to meet formally because she was in the grade below him. It was actually James' mother that set the pair up on a date. They were married in 1955 and have been together ever since. They currently reside in Philadelphia.
6. Anna Ruth and Larry Cheek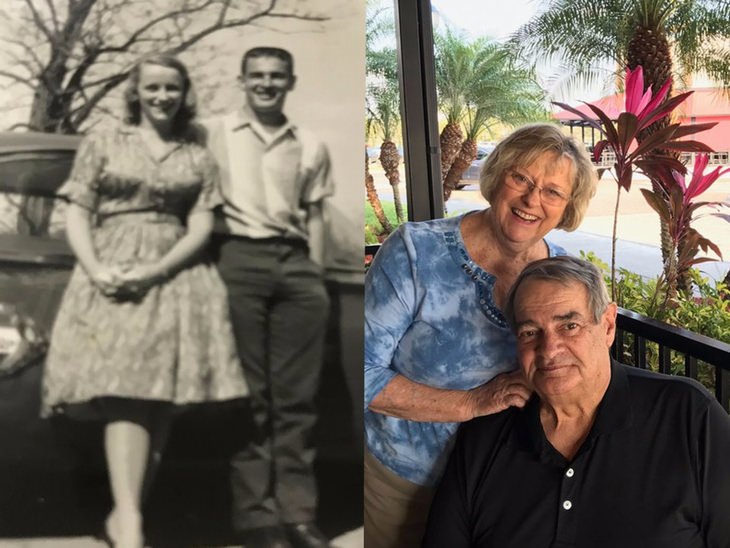 Yet another high school sweetheart couple on this list is Anna Ruth, 76, and Larry Cheek, 77. They have been married for no less than 56 years, but their daughter reckons that they're going through one of their happiest-ever periods right now. She said that they spend their afternoons "in the garden having wine and cheese and holding hands".
7. Joseph and Veronica Spangler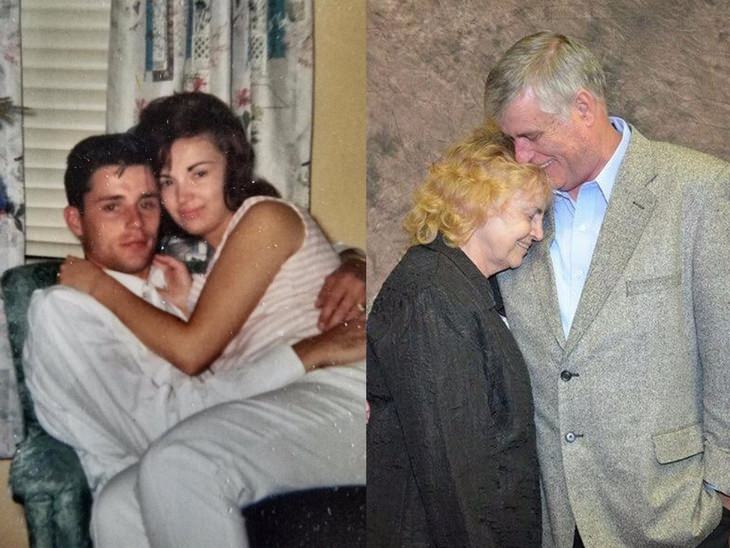 Joseph, 73, and Veronica, 74, met and married in 1964. After the nuptials, they settled in Kittanning, Pennsylvania, and were kept busy by having four children over the course of just six years. This year marked the couple's 52nd anniversary, however, Veronica sadly passed away last February.
8. Lynne and Ron Bensinger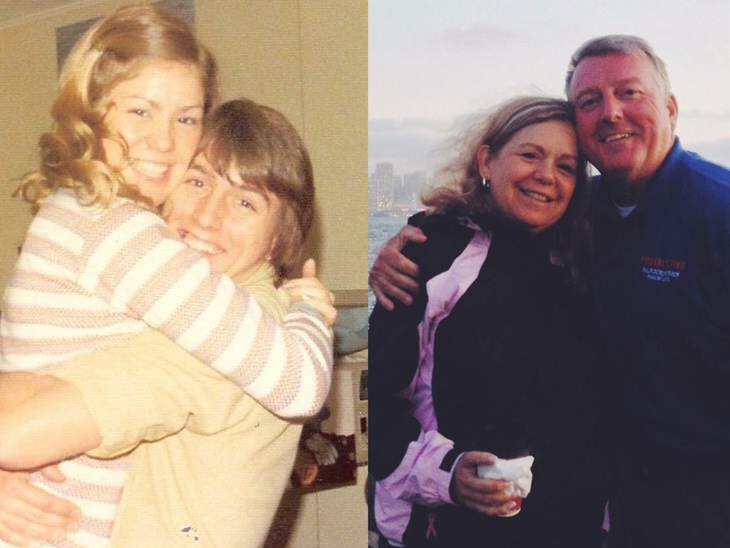 This couple still has a decade to go before their marriage hits the 50 year mark, but 40 years married is nothing to be scoffed at either. Lynne, 62, and Ron, 60, met in high school. They attended Ohio State University together and were married in 1976. They also share five children.
9. Carolyn and Lee Grossman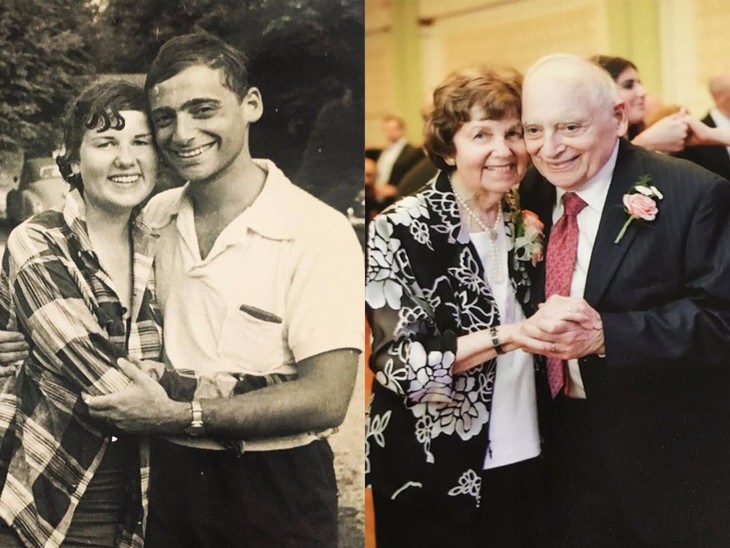 It was love at first sight for Carolyn, 85, and Lee, 88, when they met at a picnic in the late 1940s. They were married on June 12th, 1951 and spent no less than 66 years together before Carolyn passed away on June 15th this year. Apparently Carolyn's last words were "I love you, Lee".
10. Edward and Betty Semulka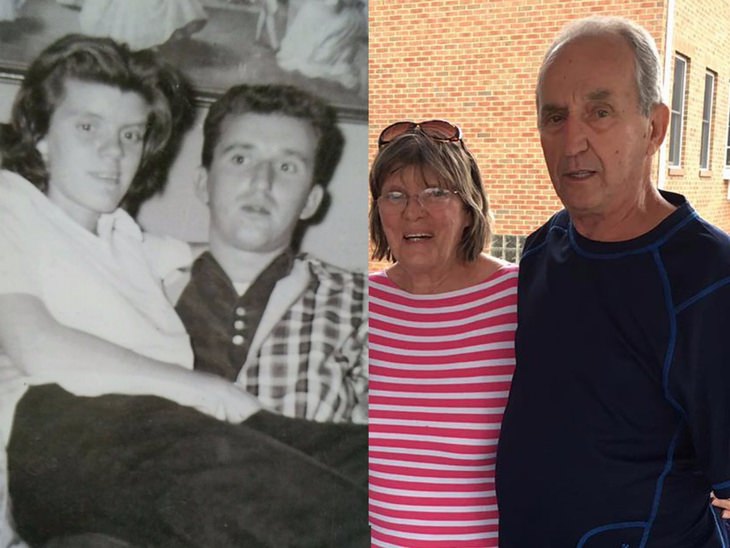 Edward, 82, met Betty, 74, when she showed up at his house to babysit his little sister in December 1958. They were married in New York City three years later, and have been married for more than 55 years. Sharing four children and numerous grandchildren, the couple now resides in Pittsburgh, Pennsylvania.