It's always fun and surprising to find smart tips that make life easier for us, so we decided to embark on an in-depth exploration of beauty and pampering tips, and we're happy to announce that we've found some effective new ideas that every woman would be happy to discover and embrace. If our body is our sanctuary we should devote our full attention to it and know how to pamper it, but what is certain is that unlike a temple, we do not want to be enslaved to it. This is precisely why we always prefer to make body care as easy and simple as possible, which is exactly what the following 12 tips do.
Sometimes after we remove polish from our fingernails we have dark spots that don't come off with acetone. This is usually the result of the use of dark lacquers that require a base coat between the dark polish and the cuticle. To remove the stains from the fingernails, place them in a bowl with a glass of warm water, a teaspoon of 3% hydrogen peroxide and a teaspoon of baking soda. After a few minutes, wash your hands and watch as your nails return to their natural white color.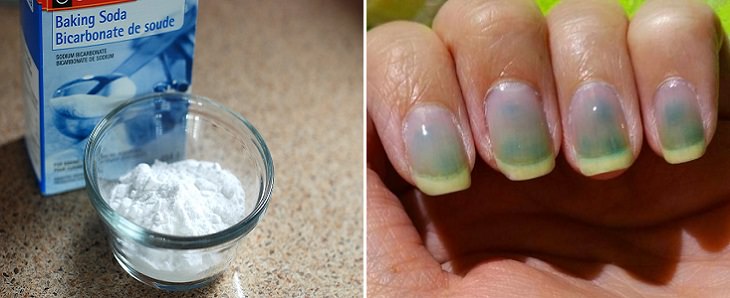 2. Upgrade your hand cream with apple cider vinegar
If you are frustrated by your dry and cracked hands, we have a solution for you. Your hand cream, however good, is limited in its ability to help you, but its abilities can be easily improved. If you add a few drops of apple cider vinegar to the cream - a product that is a miracle for a variety of cosmetic and medical problems - you'll find that within a week of using it your hands will return to being as soft as a baby's bottom.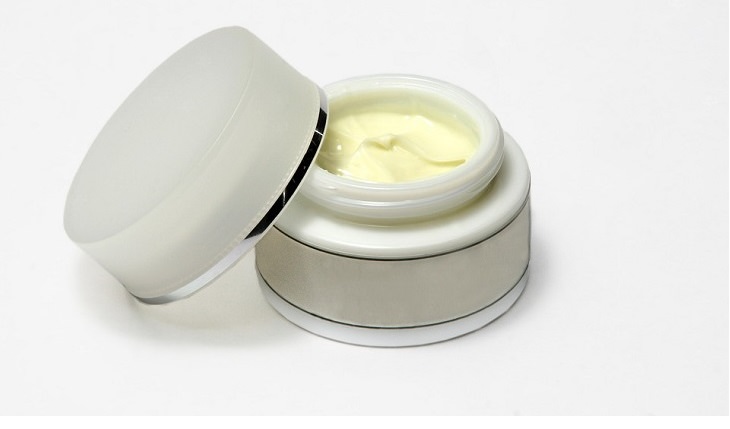 When you brush your teeth, you should also pay attention to the little details you neglect - like the lips. It turns out that regular toothpaste can also be used to nurture the lips and make them look fuller. To take advantage of this effect, apply a little toothpaste to your lips and brush with your toothbrush. The brush will exfoliate the lips and remove dead cells and the paste will revitalize them and make them look fuller.

4. Use lemon to enjoy perfect heels
Like many other people in the world, your heels are likely to dry out due to the weather and different footwear habits, leading to
cracked
and painful skin. Most of the time, you have to use creams, lotions, electric or manual foot filers and a pedicurist to treat the problem, but this easy and simple trick solves the problem in a single, efficient and inexpensive treatment. All you have to do is place half a squeezed lemon on each heel, put on socks that will keep the lemon halves in place and wait about 30 minutes. At the end of the treatment, throw away the lemons and enjoy soft, smooth heels.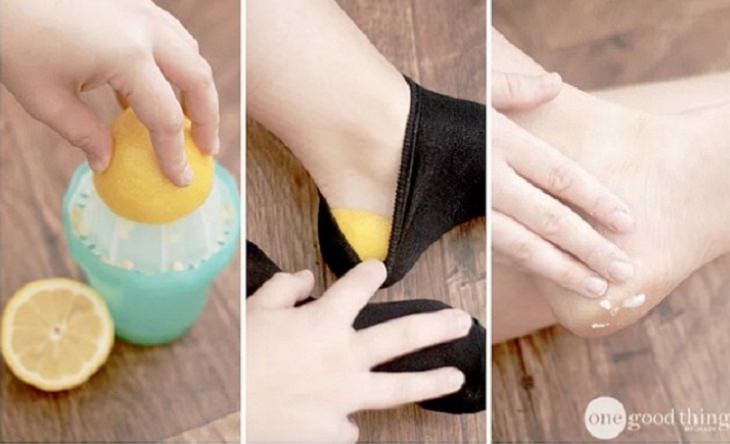 5. Lather your glasses to prevent fogging
The next tip is suitable for both men and women since every average spectacled person knows that lenses tend to cover themselves with a layer of fog when you step out of a cool room into the heat. To avoid this, gently apply soap to your glasses lenses and wipe them with a soft cloth after a few minutes. The protective layer you've created will prevent this annoying phenomenon from happening, and it's advisable to repeat this treatment once a week or as necessary.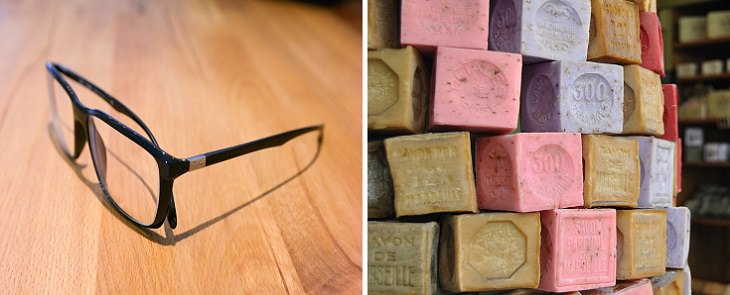 6. Make your hair seem longer
Our relationship with our hair has its ups and downs, but in many cases, we aspire to have longer and faster-growing locks. Because we believe in fulfilling wishes, we will teach you an illusion that'll make your hair look much longer. Start by separating your hair into two sections, with the top section being the larger piece, pull this part into a pony at the back of your head. Now, gather the lower section of hair and tie it into a smaller pony, just underneath the larger one so it tucks in smoothly. The resulting look will make it seem like you have a way longer, way fuller head of hair. This trick works especially well with wavy hair.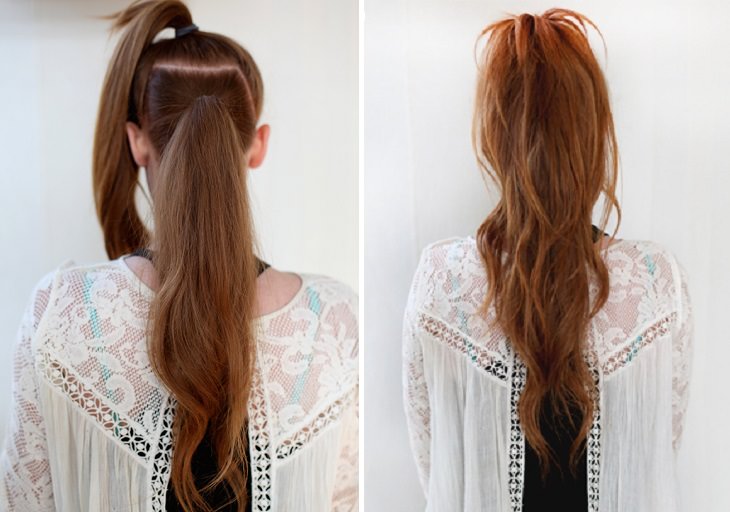 7. Make your face glow and soften your eyeliner pencil with ChapStick
A simple ChapStick can be used for other purposes besides preventing dryness of the lips, and we have two great tips for you here. If you come across the term "shimmer" you probably know that it's a substance that comes in powder or liquid form and is placed on the cheekbones to give the face a glamorous and sparkling appearance. If you don't have a shimmer, you can definitely replace it with your moisturizing ChapStick. Apply it in the same way you would apply a shimmer, and get a sparkling effect and a brilliant glow. Another trick that takes advantage of your almost finished ChapStick is to dip the tip of your hard eyeliner pencil in it - which will make it soft again.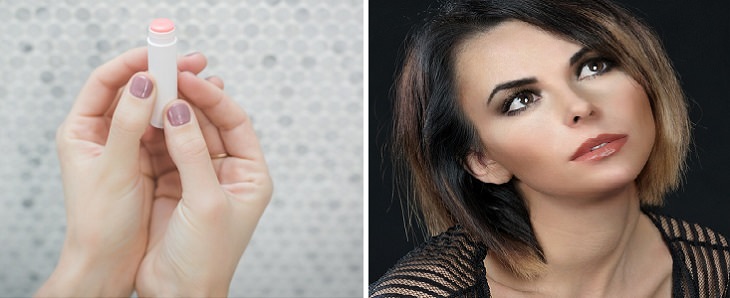 8. Add highlights to your hair using eyeshadow
If you feel like decorating your hair with a few bright colors, you don't need to go to the hairdresser and go through a costly and lengthy process. If you have fair hair you can achieve the same effect with your eyeshadows. All you have to do is hold a piece of cotton wool in one hand and eyeshadow with the other and lay a strand of hair you want to color between your hands. Now slowly glide the cotton wool and eyeshadow down the strand of hair. If you want to get a pink color, you can use a blush, and enjoy the fact that these colors will be washed out in your next shower.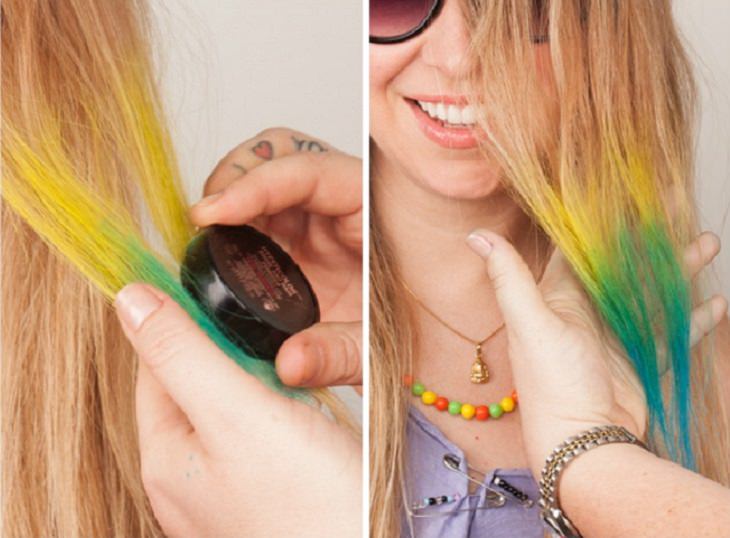 9. Store your earrings with buttons
Our earrings and clasps have a tendency of getting lost, especially if they are the small kind. The next tip will not only prevent them from disappearing but will also make it easier to store them while they are not in your ears. All you need are a few nice buttons that you can remove from an old shirt that can fit into your jewelry box. From now on, every earring and clasp you want to wear or remove will find its place among the secure buttonholes. Lost and Found will no longer flourish with the jewels we lose.

10. Take care of your hair at night
Most of us take a shower before going to sleep, and are too lazy to dry our hair before we get into bed – we confess, we're also guilty of this. This practice damages your hair. Sleeping with wet hair causes it to become frizzy and dry, not to mention that in the winter the wet hair cools the entire body and prevents restful sleep. What you should do is dry your hair before going to bed or sleep with damp hair pulled into a ponytail or braid.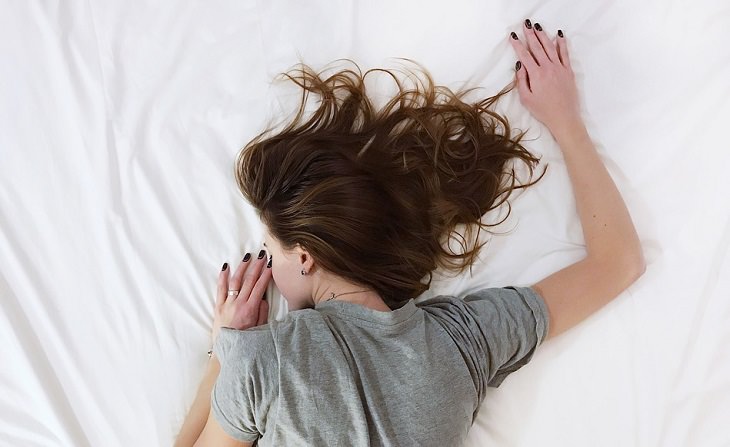 11. Revitalize your face and body skin with a homemade exfoliant
Men use shaving cream to moisten their skin before shaving, but women can also make use of it. The foam that's meant for facial and body skin can become a great exfoliant if you add a little sugar, and rub it onto the skin while showering. After you wash the shaving cream from your body, your skin will feel as soft and smooth as silk
.

12. Use suspenders to tighten loose jeans
If you have first world problems and your jeans get a little slack in the waist and create that weird bulge between your back and the jeans, we have just the tip for you. Before you run off to buy new jeans, you should know that you can tighten your pants and make them fit better with suspenders. Just stretch one part of the suspenders through the belt loops, and use the fasteners to tighten the waistline, as shown in the picture below.