The Chinese are notorious for producing imitation goods, regardless of whether it's fake leather bags, cars that look uncannily like the European models they're based on, or even an entire fake IKEA store, but did you know that they've now set about faking world landmarks too? In fact, you can cut your bucket list down to a single country! Take a look at these 14 copycat monuments that can be found in China:
No, that's not the Louvre. It's a rather gloomy-looking copy that can be found in Chongqing.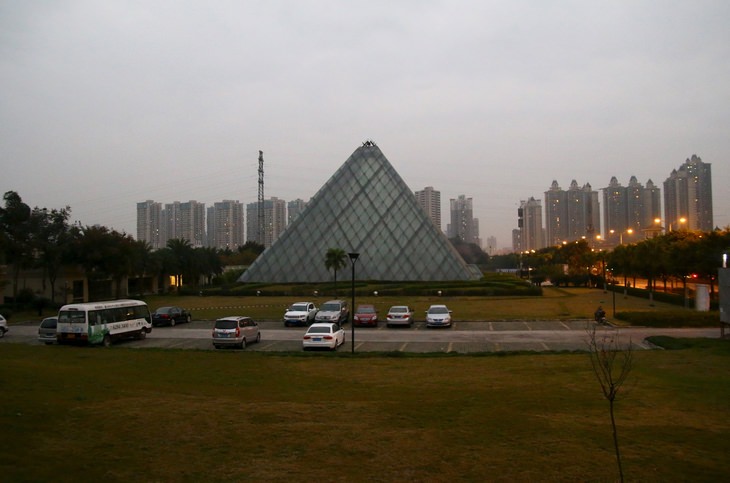 No need to head to Athens to see the Parthenon. This one is in a theme park in Lanzhou.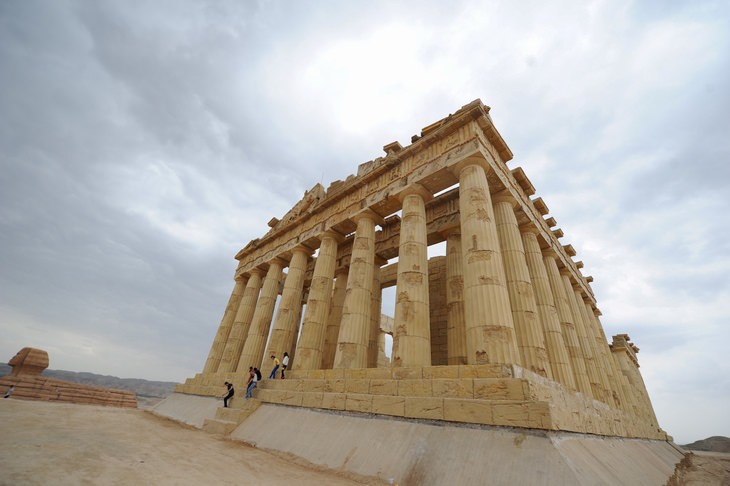 What's better for inspiring a community to greatness than a fake Eiffel Tower? I wonder if the residents of Tianducheng like it.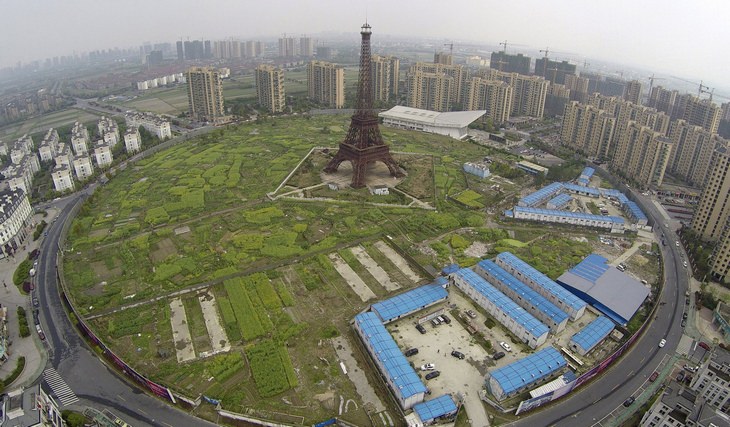 Sydney Opera House and Harbor Bridge are two icons of Australia. So imagine the bewilderment at discovering their clones in Beijing!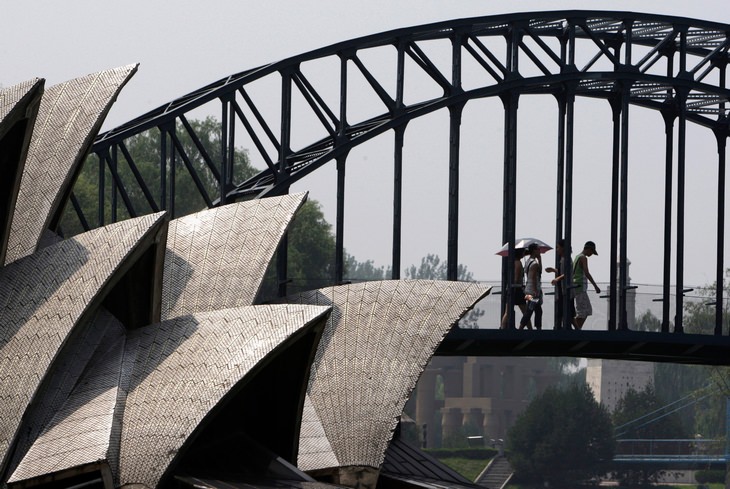 You can now attend a concert at the Colosseum - in Macau.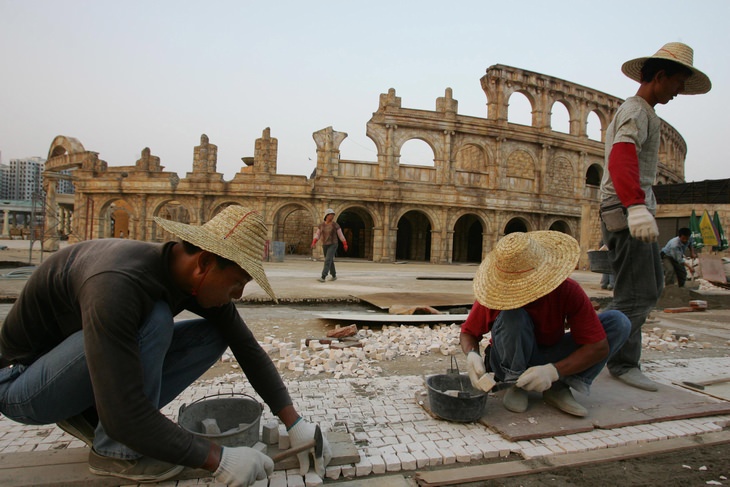 This Arc de Triomphe is given away by the lack of utterly chaotic traffic, and stature. It's located in Jiangyan.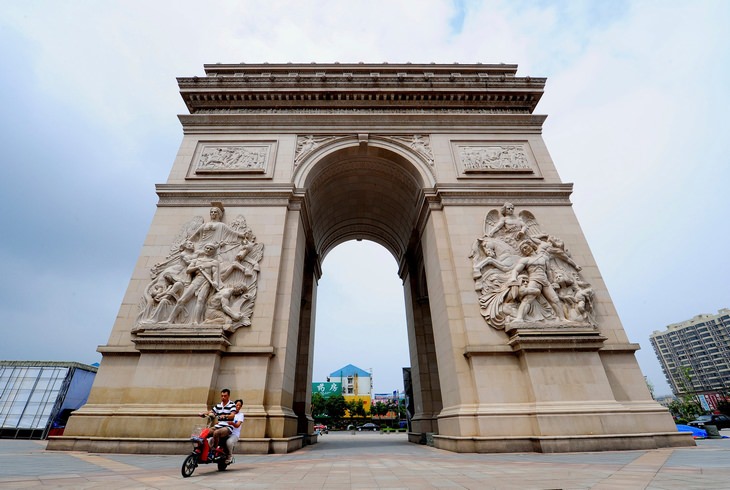 A recreated Sphinx can be found in a theme park in Chuzhou.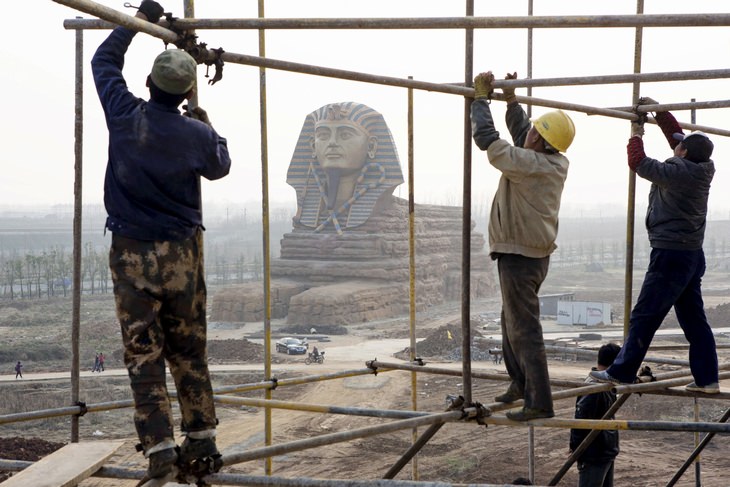 This is an entire village that is a picture-perfect rip-off of Florentine style. In fact, the 200,000 square meter settlement is called Florentia. How original!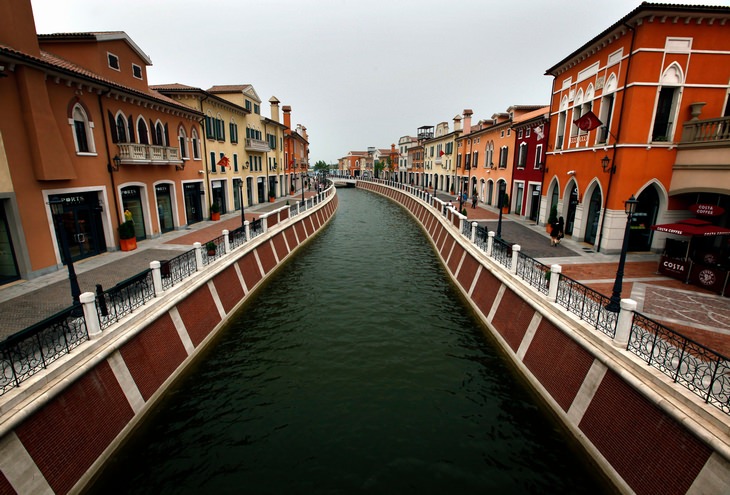 What is it with the Chinese placing fake landmarks inside their theme parks? This White House stands alongside replicas of the Lincoln Memorial and Washington Monument.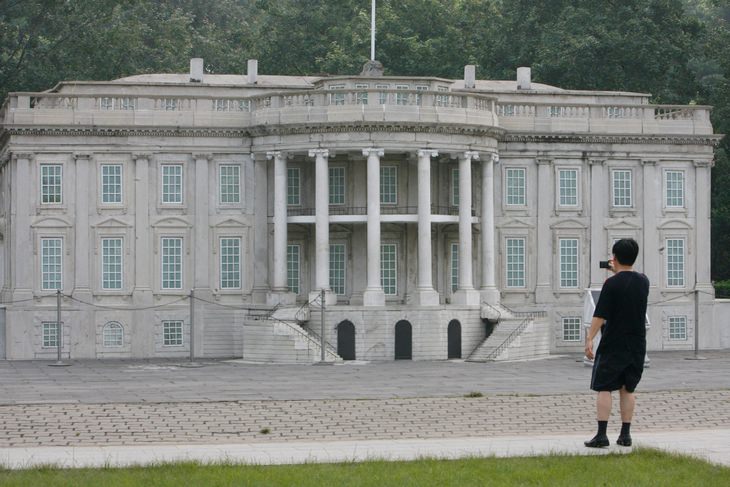 Not quite the real Karnak Temple (as found in Egypt), but it comes close enough. It's located in Wuhan.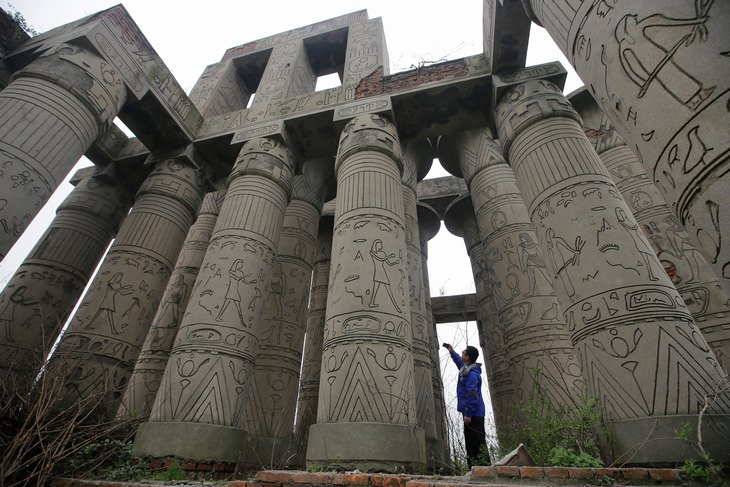 No need to travel to Easter Island to see the Moai. Just head to down to Beijing's business district instead!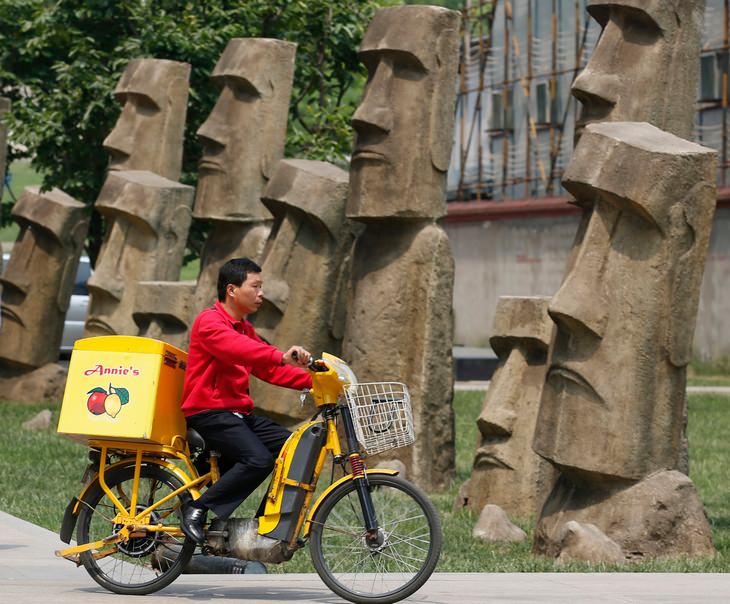 In fairness to them, they've done much better with this. It's an exact replica of the famous 17th Century chateau, Chateau Laffitte, that was built using 10,000 photographs in order to ensure its accuracy. It can be found on the outskirts of Beijing.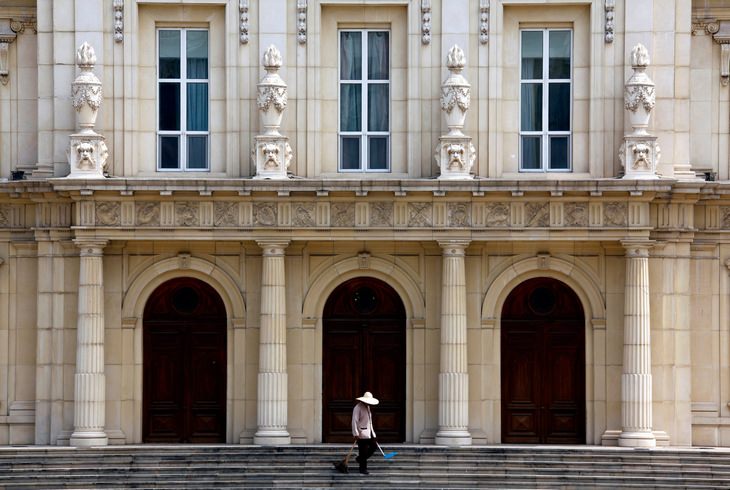 Huizhou is home to the $940 million Hallstatt community, which rips off the culture and design of a centuries-old Austrian village.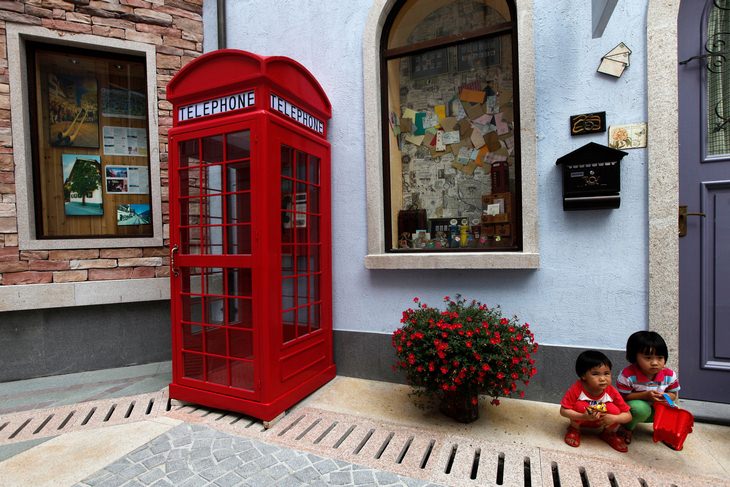 This fake Leaning Tower of Pisa is actually located in Shanghai. It doesn't stop tourists taking the same sort of silly photos as they would at the real thing.