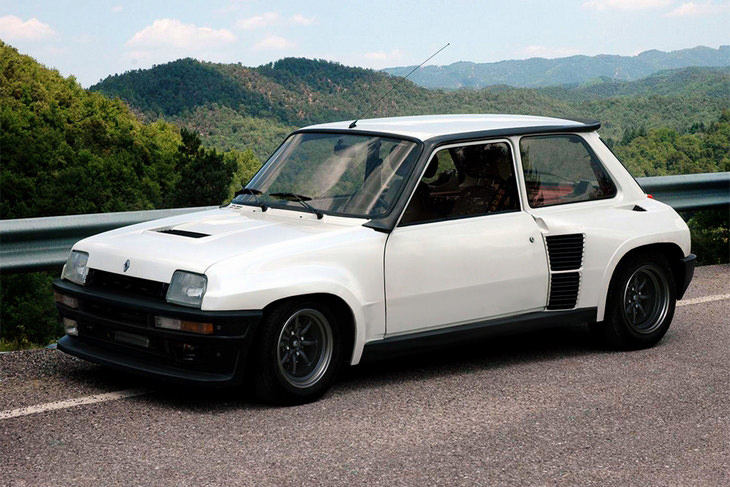 Number built: 1,820 (Turbo 1); 3,167 (Turbo 2)
The fender flares and ridiculously wide track of the Renault 5 Turbo scream "rally car" from every angle you look at it. Between 1981 and 1986, Renault 5 Turbos won on the World Rally circuit four times. The road versions of the rally legend had 158 horsepower, making them good for a 0-60mph run of 6.6 seconds. A nice Turbo 2 will set you back $35,000.
2. Ford Escort Mk1 Mexico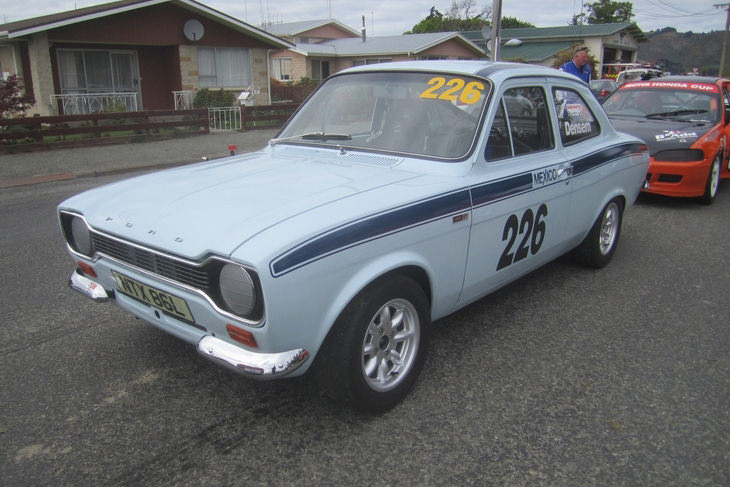 Number built: 10,352
Although you won't be beating anyone away from the lights in one of these, they're incredibly good fun to drive. The Escort Mexico was built by Ford's Advanced Vehicle Operations in the UK between 1970 and 1974. They only have 90 horsepower, but they're capable of reaching 99 mph, and allow for sliding at very safe speeds. The car was conceived in order to cash in on the success of the Mk1 Escort in the 1970 London-Mexico Rally.
3. Ford Escort RS Cosworth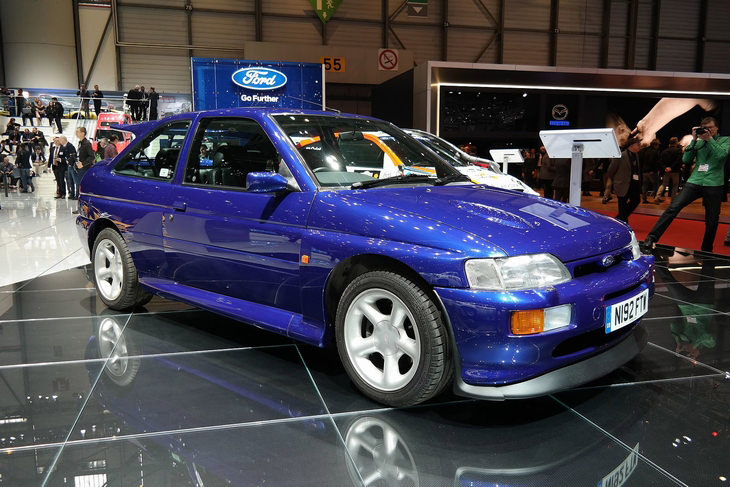 Number built: 2,500 ("big turbo" homologation model)
The outlandish looks of the Escort RS Cosworth made it a 90s motoring icon. The so-called "big turbo" models were made for homologation purposes so that Ford could go rallying in Group A. The competition-spec Escort Cosworth took eight victories between 1993 and 1998, before taking another two in WRC specification. An immaculate "big turbo" Escort RS Cosworth costs $70,000 at present market prices.
4. Mitsubishi Lancer Evolution VI Tommi Makinen Edition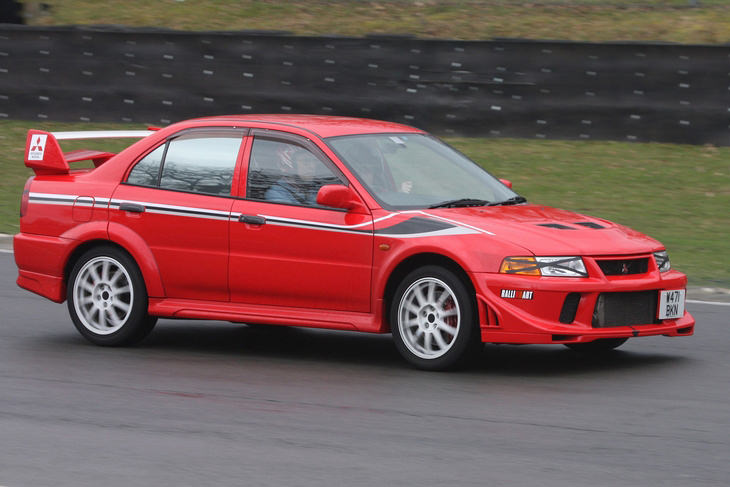 Number built: 2,500
Tommi Makinen is a Finnish four-time World Rally Champion. This Tommi Makinen edition of the brutish Lancer Evolution VI was made to commemorate his four titles and fitted with a titanium turbocharger, lowered suspension, a front strut brace and quicker steering - all features that the standard Lancer Evolution VI didn't have. The car produced 280 horsepower and could hit 60mph in 4.5 seconds.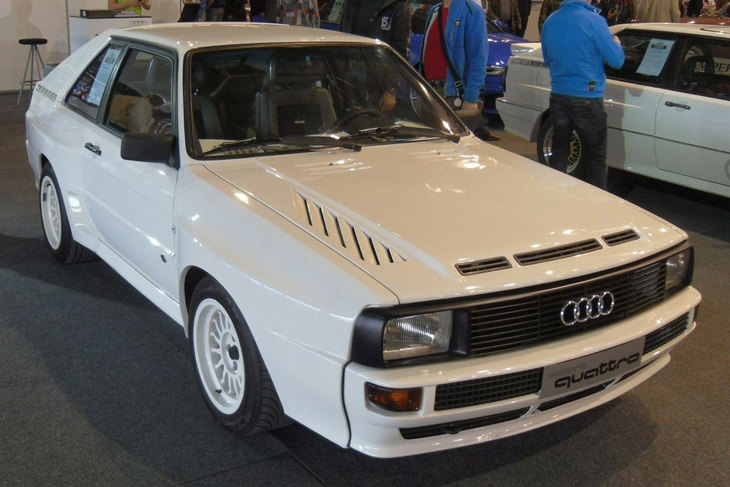 Number built: 224
At the time when Audi decided to go rallying with its Quattro, people generally thought that four-wheel-drive systems were the reserve of Land Rovers and Jeeps, but they couldn't be more wrong. By 1984, Audi was well on its way to its second World Rally Championship in the space of three seasons, with the Sport Quattro playing a large part in its success. The car you see above is one of just 224 road-going versions of the Sport Quattro in existence - they were built for homologation purposes and can now cost as much as $500,000 when they come up for sale.
6. Peugeot 205 T16 Road Car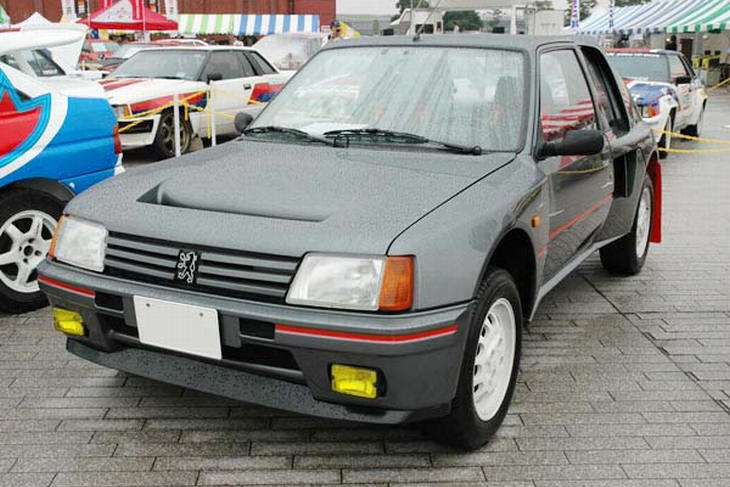 Number built: 200
The humble Peugeot 205 actually won two World Rally Championships in the mid-1980s in its bonkers Turbo 16 guise. In order for Peugeot to be allowed to go rallying with their T16s, they had to build a minimum of 200 road-going versions of the rally car, one of which is pictured above. The road cars have only about half of the power that the full-on competition cars had - some 197 horsepower - but that doesn't mean that you can buy one cheap. A T16 road car sold for $198,000 at an auction in 2016.
7. Lancia Delta HF Integrale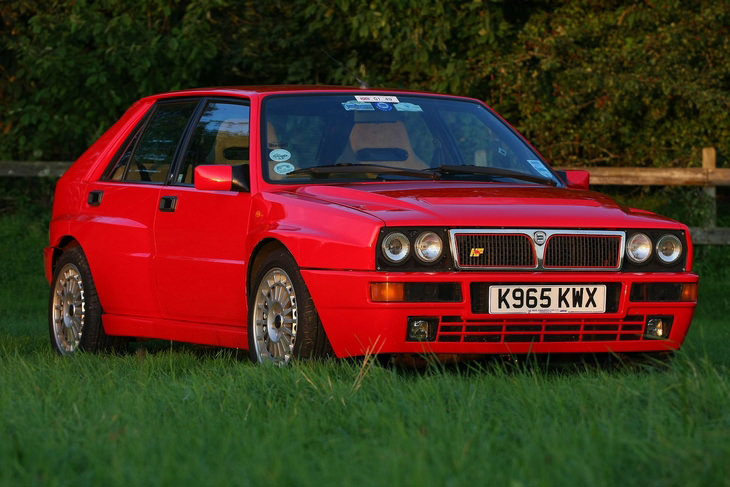 Number built: Approx. 30,000
Produced between 1987 and 1993, the Delta HF Integrale happens to be the most common car in this list. Lancia Deltas won no less than six World Rally constructors' championships during the late 1980s and early 1990s. The road versions of the Delta Integrale had 212 horsepower in their most powerful incarnations, and could accelerate to 60 mph in just 5.7 seconds. A really nice example of a Delta Integrale could cost you $100,000 in today's market.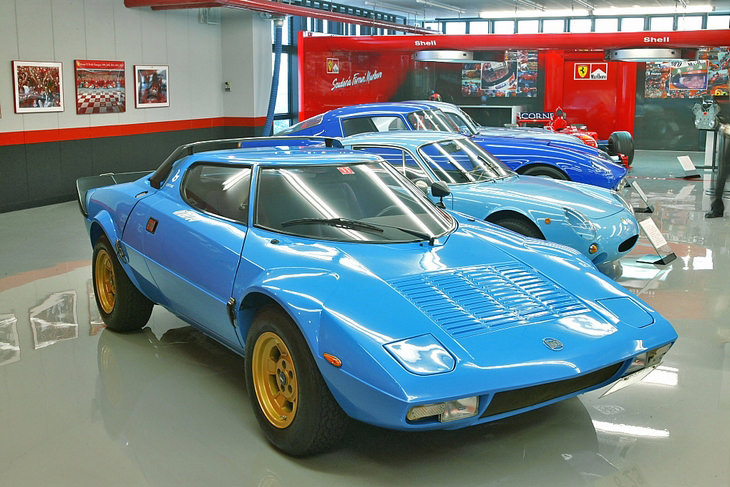 Number built: Approx. 500
The Lancia Stratos is a rallying legend, winning the World Rally Championship for three years running during the mid-1970s. The road cars were produced between 1973 and 1978, and less than 500 of them were made. The mid-mounted V6 engine from a Ferrari Dino is a highlight, together with sublime handling. This car can cost half a million dollars in today's market.
9. Toyota Celica GT4 ST185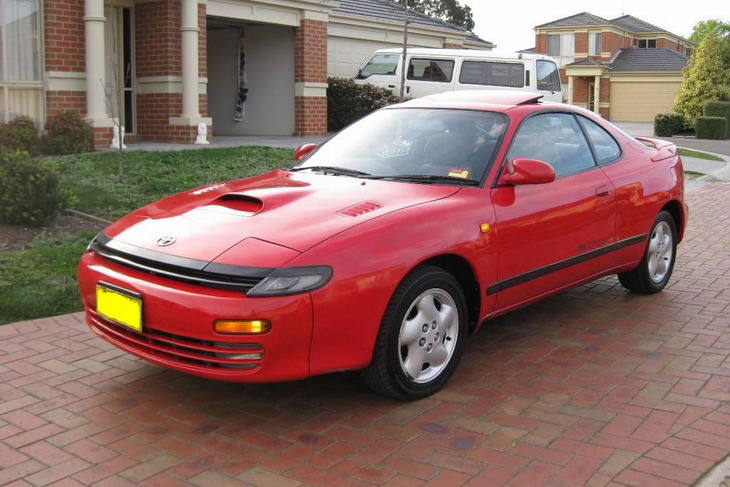 Number built: Approx. 26,000
In its previous ST165 incarnation, the Celica GT4 was already a World Rally Championship-winning car, but then the ST85 model, a road version of which is pictured above, took three different drivers to a driver's World Rally title, as well as two constructors' titles. The road cars produced at least 200 horsepower, and featured a full-time four wheel driver system.
10. Subaru Impreza 22B STi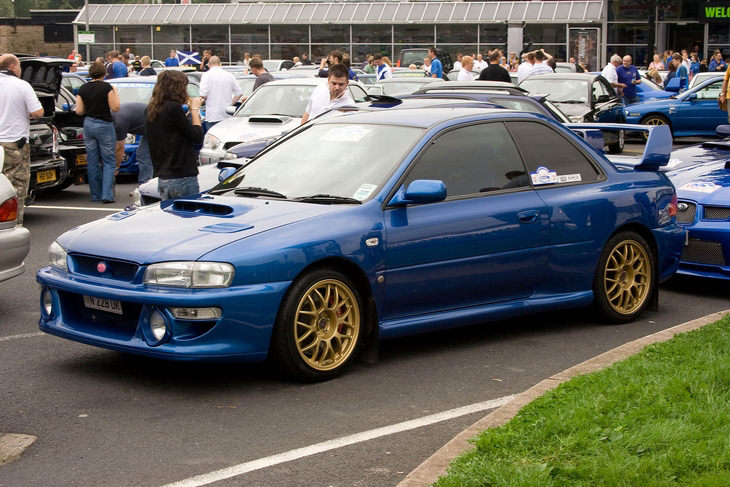 Number built: 424
The Impreza 22B STi is the most coveted first-generation Impreza of them all. In addition to its extreme rarity, it is a three-door, wide-bodied version of the car producing 276 horsepower. It was built to commemorate the 40th anniversary of Subaru, as well as to celebrate the manufacturer's third consecutive constructors' title in the World Rally Championship. Some 400 of the cars were sold new in Japan, and the remaining 24 went to export markets such as the UK.