Pets have a tendency to bring loads of joy into our lives, but things can get pretty chaotic when there are more than three of them roaming about the house! These brave souls probably bit off more than they could chew, but never mind - at least we get to have a laugh! Take a look at these 15 hilarious photos of households that have many pets:
1. This dog has got the feline fear.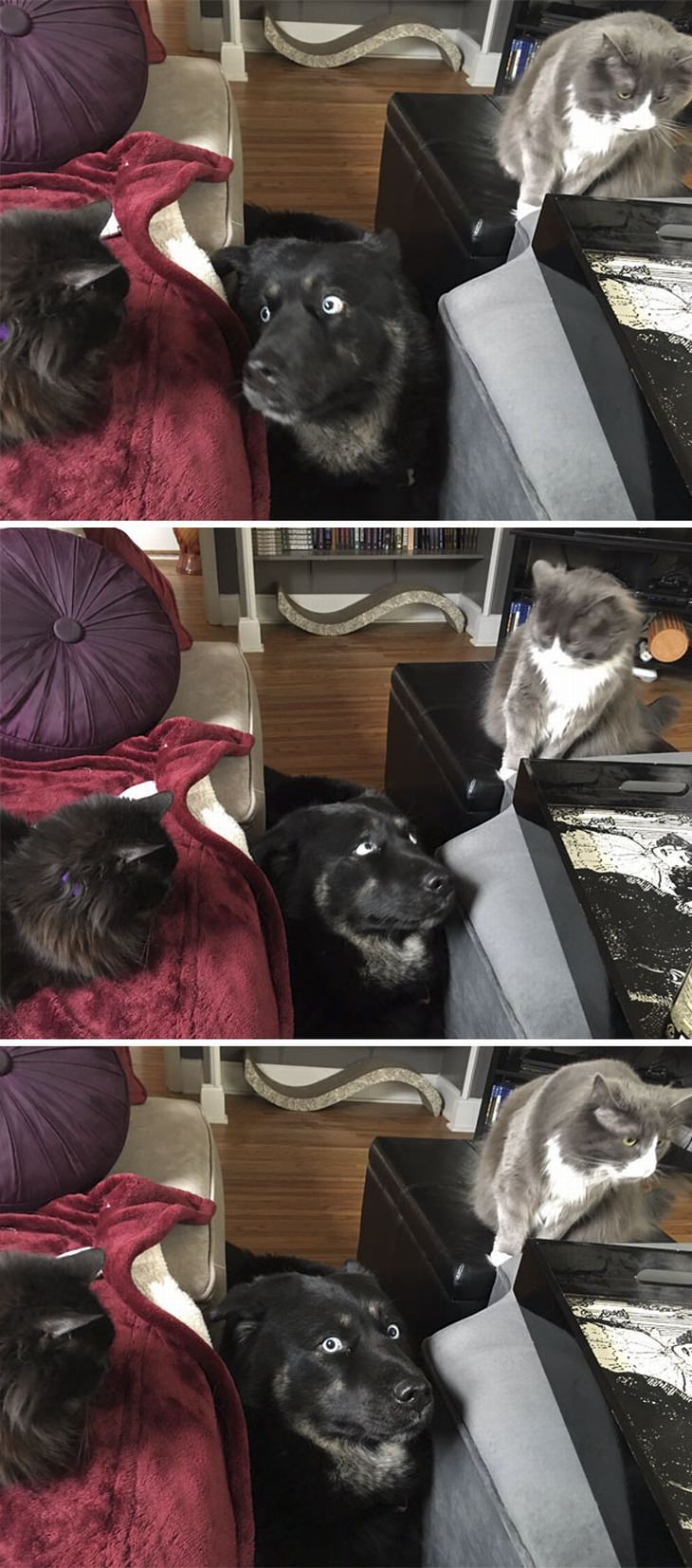 2. Bob the golden retriever has 8 birds and one hamster for brothers and sisters.

3. See? Cats and dogs can get along just fine!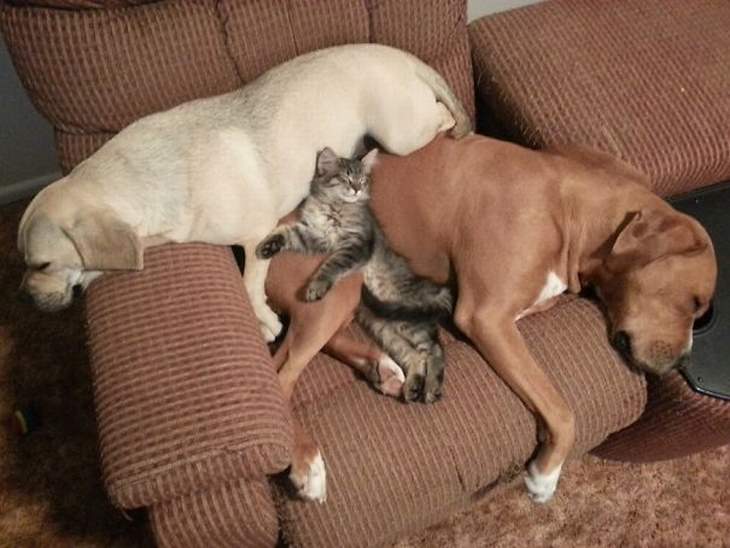 4. This is what life looks like when you've got a cat for each month of the year!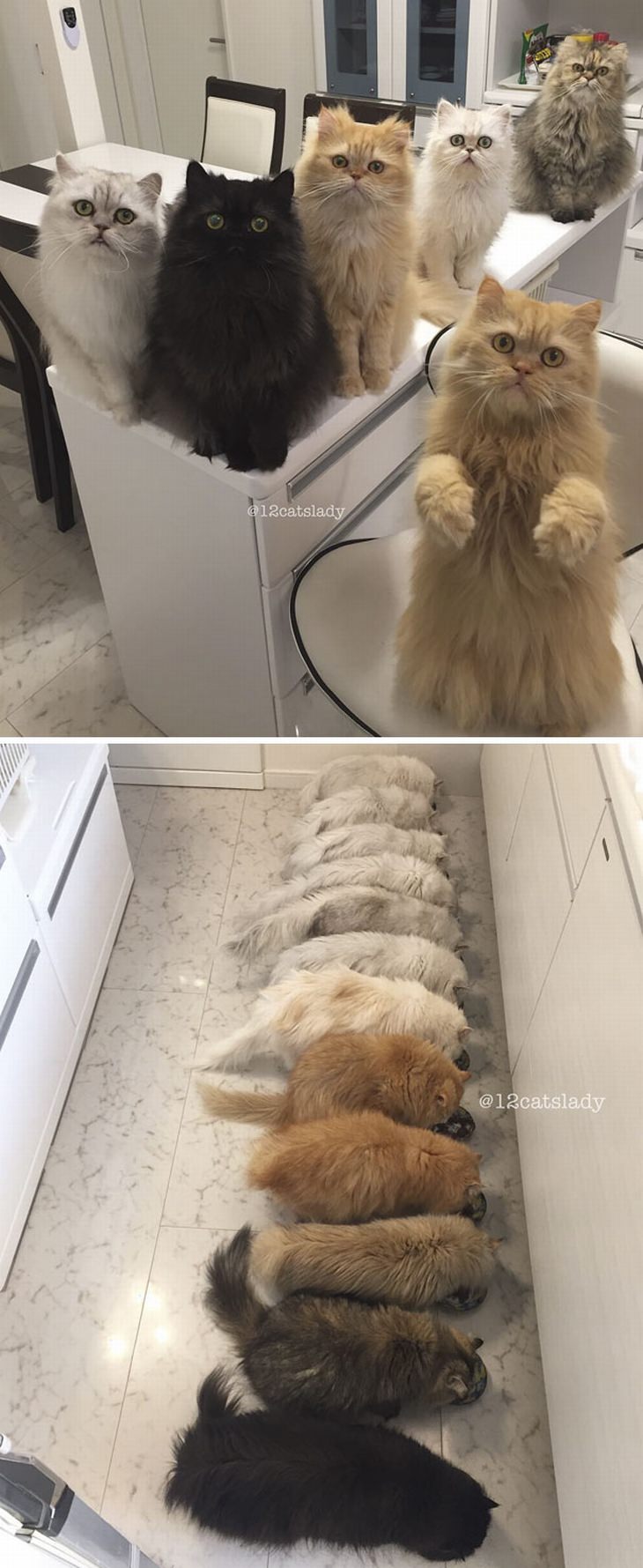 5. This is what happens when the wife goes for a bathroom break.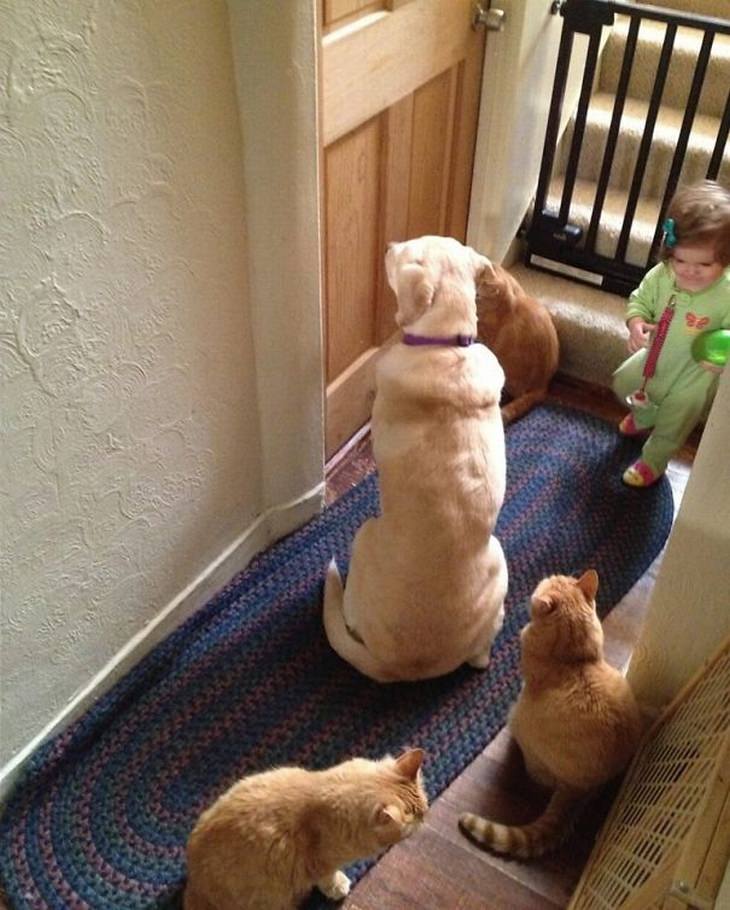 6. This animal family consists of Bikini the Pig, Stuart the Rabbit, and multiple old dogs.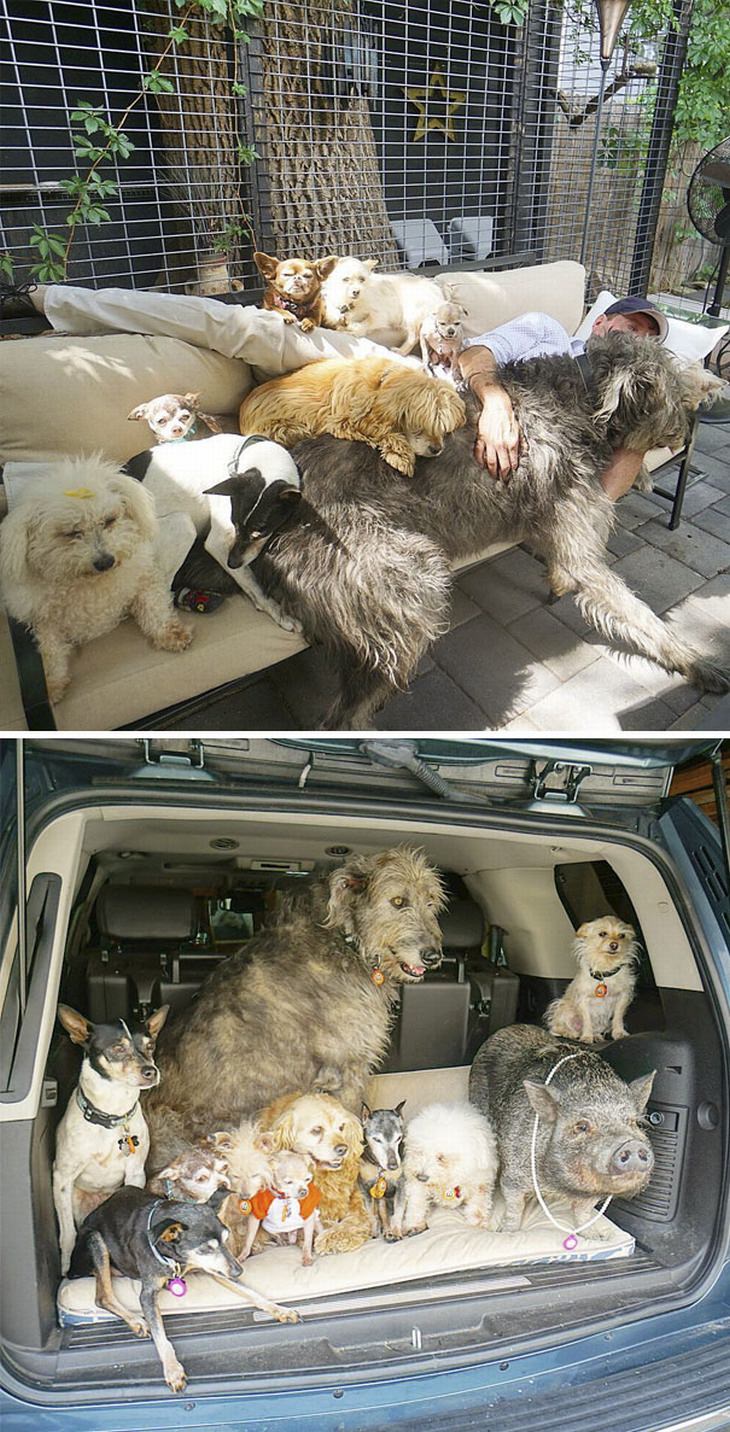 7. What do you do when your girlfriend, five cats and two dogs all want to sleep with you? Why, make an 11-foot-wide bed of course!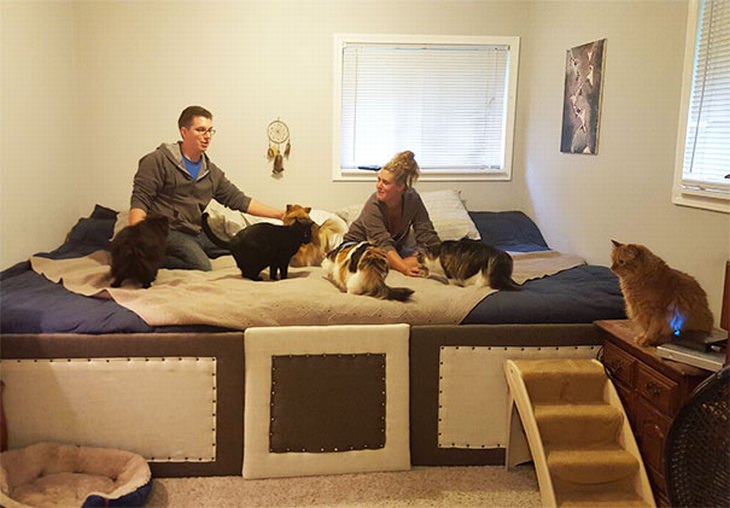 8. The family cat doesn't want to steal the three dogs' thunder...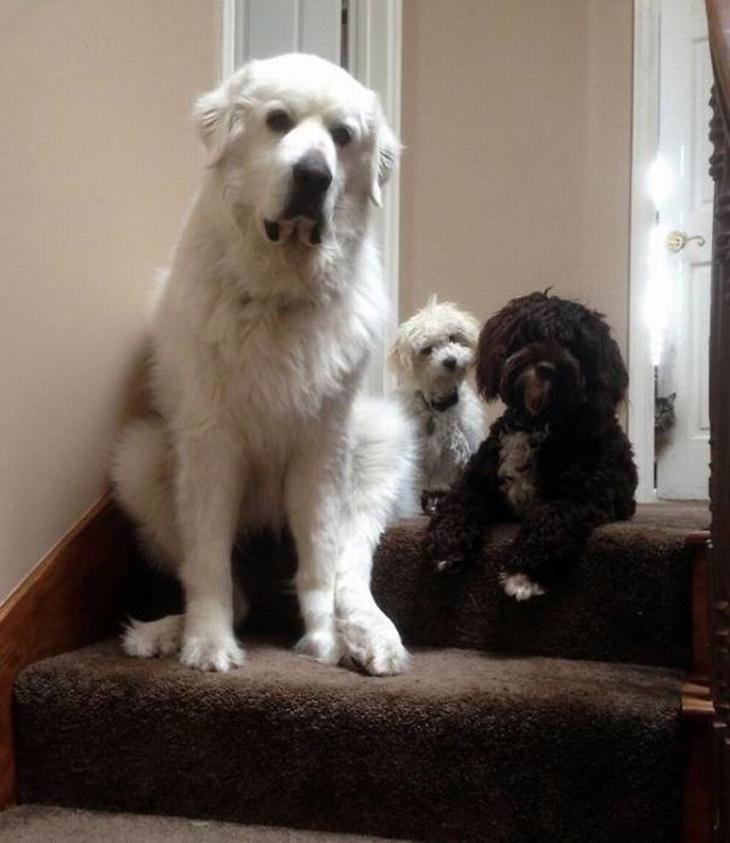 9. This is a look of guilt when "OK, who did it?" is yelled.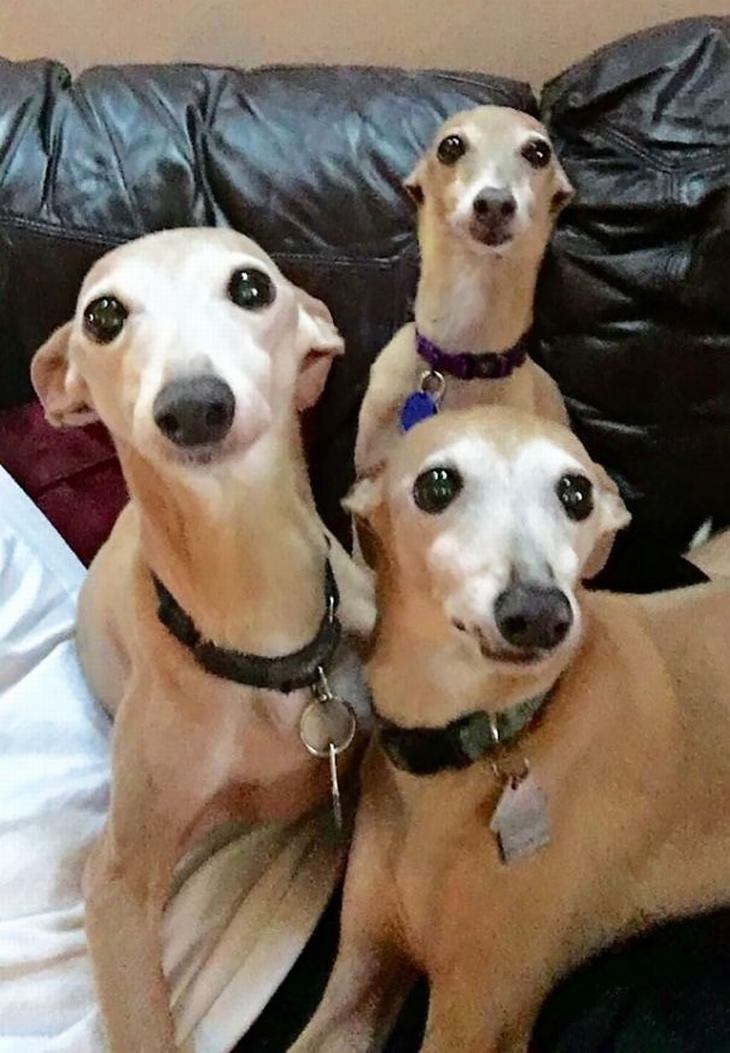 10. The "album cover" shot.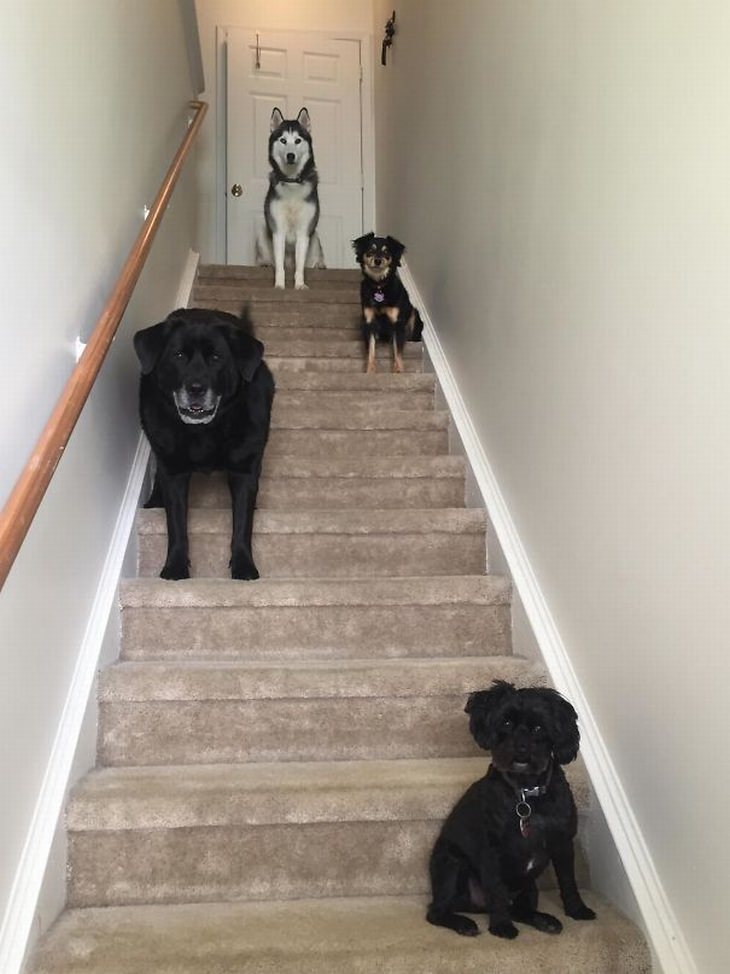 11. The reaction from this trio when they get told that a dog is joining the family...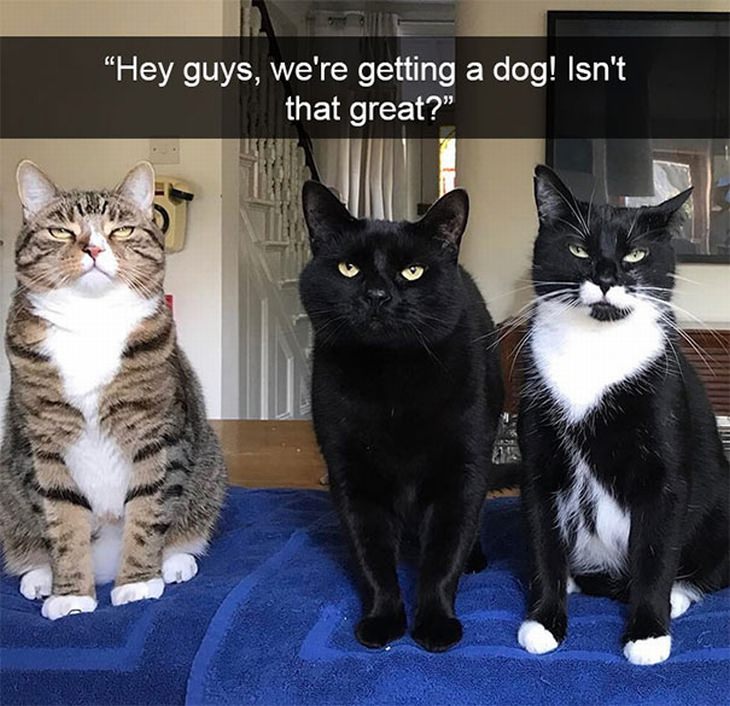 12. Apparently it's really rare for these three animal siblings to be photographed together.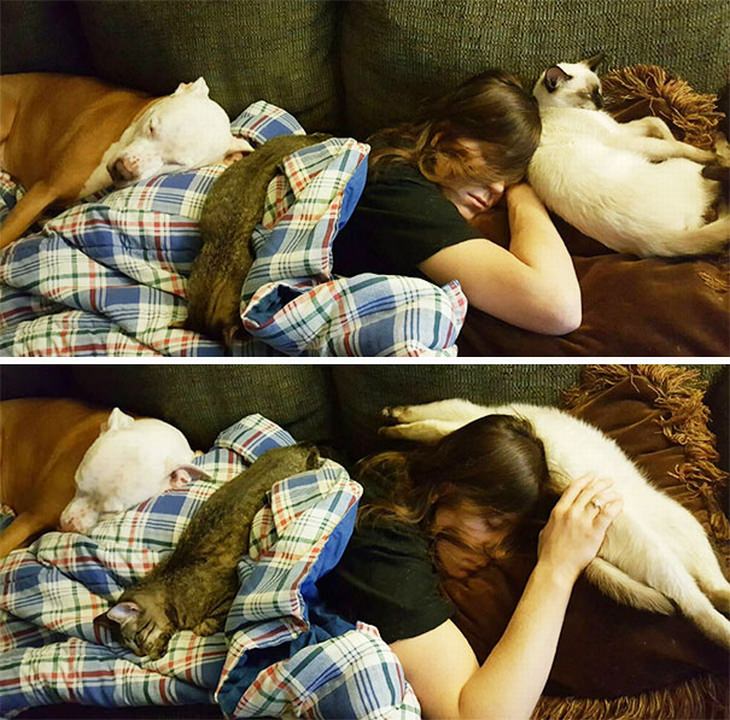 13. This is what bedtime looks like when you live with more than 20 huskies.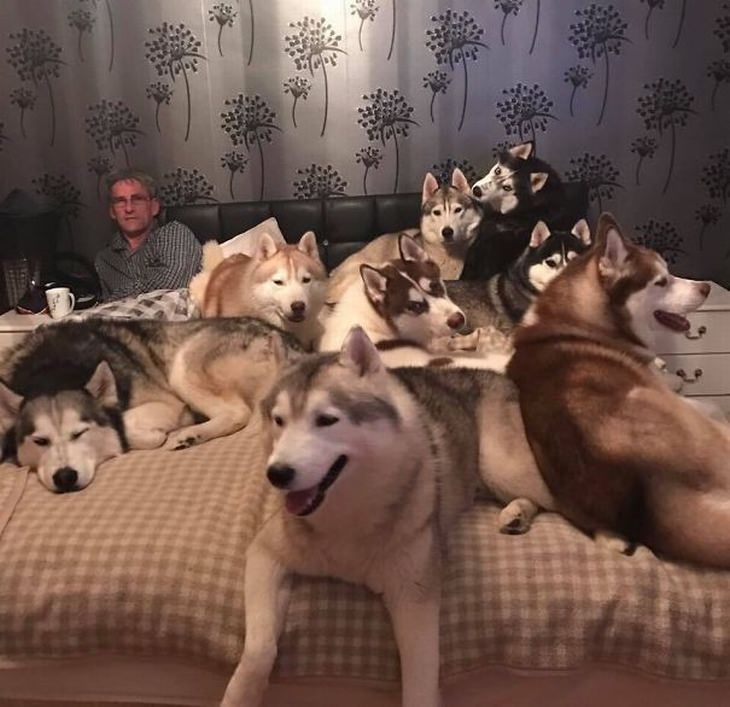 14. They may differ greatly in size and appearance, but a pack is a pack.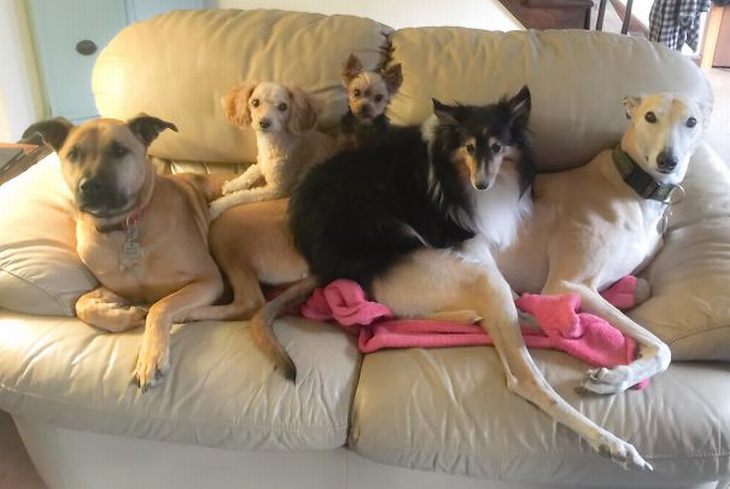 15. When you're not up at the crack of dawn to feed your feline clan, this is what happens.