There's nothing like a tasty ginger snap biscuit (or two) when you're enjoying a nice warm cup of tea or coffee, and this recipe ticks all the right boxes when it comes down to making a wonderful biscuit treat. They're simple to make, there's no special ingredients needed and, most importantly, they're incredibly delicious.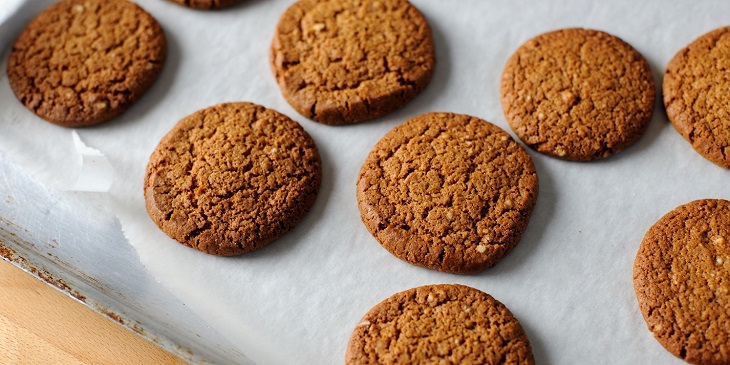 Ginger Snap Biscuits (Make 12)
Ingredients
•12 1/3 oz. plain flour
• 6 ¼ oz. soft brown sugar
• 3 ½ oz. butter
• 1 egg
• 4 tablespoons golden syrup
• 1 teaspoon bicarbonate of soda
• 1 ½ teaspoons ground ginger
Directions
1. Preheat the oven to 356F/180C.
2. Put the flour, ground ginger and bicarbonate of soda into a mixing bowl and mix until crumbly.
3. Add the soft brown sugar, egg, and golden syrup and mix well until it forms a pastry mix.
4. Roll out this pastry on a floured surface to about ¼ inch thick. Make sure that the surface and the rolling pin are well dusted with flour. Cut out approximately 12 shapes with a pastry cutter.
5. Place the cut out pastry on a greased or non-stick baking tray and place in the oven. Remove after around 7 minutes, or when golden. Allow to cool and then serve.
Source: greatbritishchefs