1. Shanghai, China — Todtown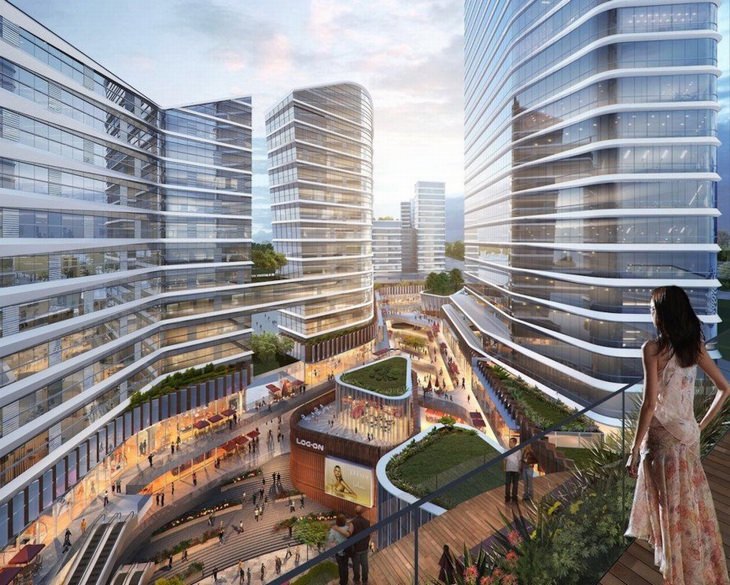 Todtown is a mixed-use development currently under construction in the Minhang district of the Chinese city of Shanghai. It will feature 1,000 apartments, a 1.3 million-square-foot shopping mall, a further 580,000 square feet of retail space, 1.5 million square feet of office space and a 53,000-square-foot cultural center. When it is completed, the development will feature lots of greenery, such as green roofs and a series of mini-parks that will be located throughout it. It is expected to cost $1.5 billion.
2. Cairo, Egypt — New Cairo Capital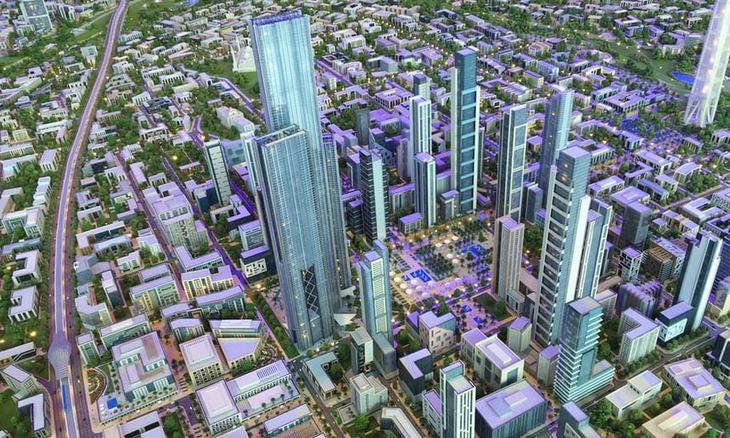 This massive development is currently under construction to the east of downtown Cairo, the Egyptian capital. Spread across 270 square miles, New Cairo Capital will feature 21 new residential districts that will contain enough housing for 5 million people. The $45 billion project, which commenced in 2015, is largely being financed by Chinese developers. It will feature 1,250 mosques and churches, 2,000 schools and colleges, more than 600 medical facilities and what is expected to be the world's largest park. Construction began in 2015, and is expected to be completed by 2022.
3. Paris, France — Europa City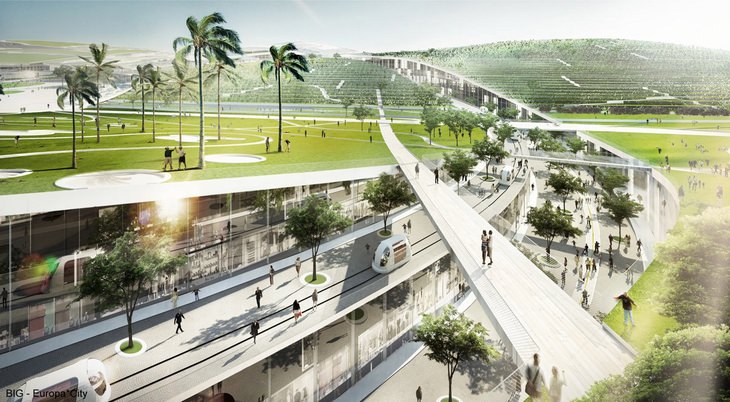 Spanning some 8.6 million square feet, Europa City is a mixed-use development currently under construction north of downtown Paris. It was designed by the Bjarke Ingels Group, a Danish architecture firm that is also behind the design of Google's California headquarters. The $3.4 billion project is set to include plazas, an artificial ski slope, open walkways and a new transit system, as well as housing, shops and restaurants. Europa City is intended to be connected with urban Paris and reduce congestion downtown. Construction started in 2016, and is expected to be wrapped up by 2024.
4. Berlin, Germany — Europacity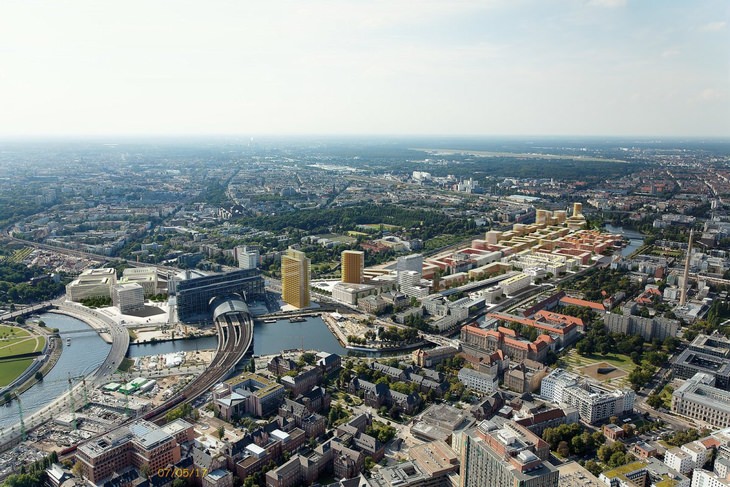 Not to be confused with Paris' Europa City development, Europacity is a 100-acre mixed-use development under construction near Berlin Central Station. It's set to become a new commercial and residential hub that will contain 2,000 apartment united, 4.3 million square feet of office and retail space, a promenade, roads, bridges and a public square. The projected cost of the project, which started in 2014, is unknown. Berliners are objecting to the rapid gentrification of their city, and the Europacity development has been in the firing line as a result.
5. Istanbul, Turkey — New City Istanbul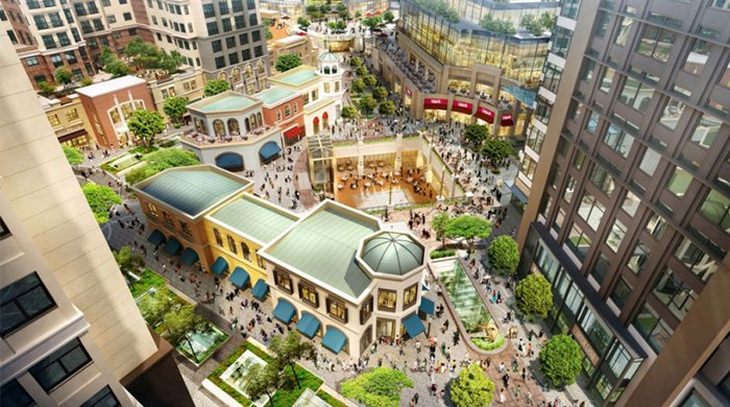 Seeking to re-imagine an 8,000-year-old river city, this development was approved by Istanbul's Metropolitan Municipality Council in April 2016. It is projected to contain some 50,000 residences spread across seven towers in what is one of the last remaining large swathes of land available in the center of Istanbul. The 93.6 million-square-foot area will also contain a shopping center, parking space for 6,200 cars, a movie theater, ice rink and an airport that is expected to be the largest in the world when complete. Although the projected completion date is unknown, the airport alone has attracted some $6 billion in funding.
6. New York City, USA — The World Trade Center Site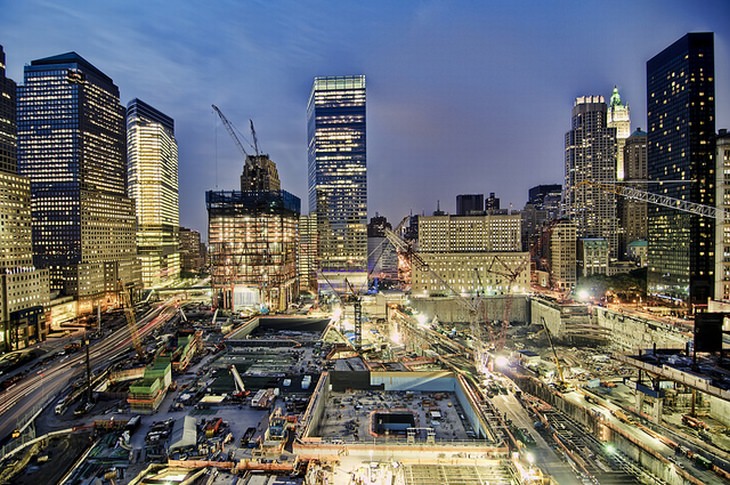 The site of the September 11th, 2001 terrorist attacks that shocked the world has almost completely been redeveloped, with 1 World Trade Center now standing proudly as the centerpiece of the site. Other buildings include the 4 World Trade Center, 7 World Trade Center, a new transit hub and a 9/11 memorial and museum. Three more towers, a small church and a performing arts center are still in the works, and are set to be completed by 2020.
7. Los Angeles, California — Newhall Ranch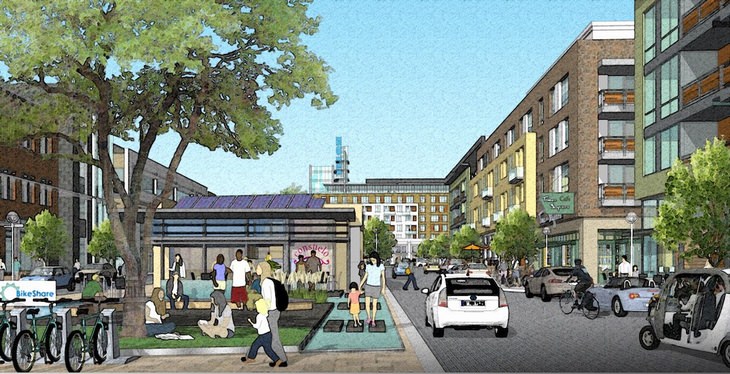 Newhall Ranch is a development in Santa Clarita Valley, Los Angeles County, USA. It will add some 21,500 residential units to the county's capacity by 2035. These will range from single-family homes, to condos and apartments. Although the project was initially proposed back in 1994, it faced stiff opposition from environmentalists who argued that the $14 billion project would wreak havoc upon the local ecosystem. Construction is now underway with the first two villages of 5,500 homes each, as well as 2.5 million square feet of retail space, scheduled to be the first parts of the development to be completed.
8. São Paulo, Brazil — The City's New Master Plan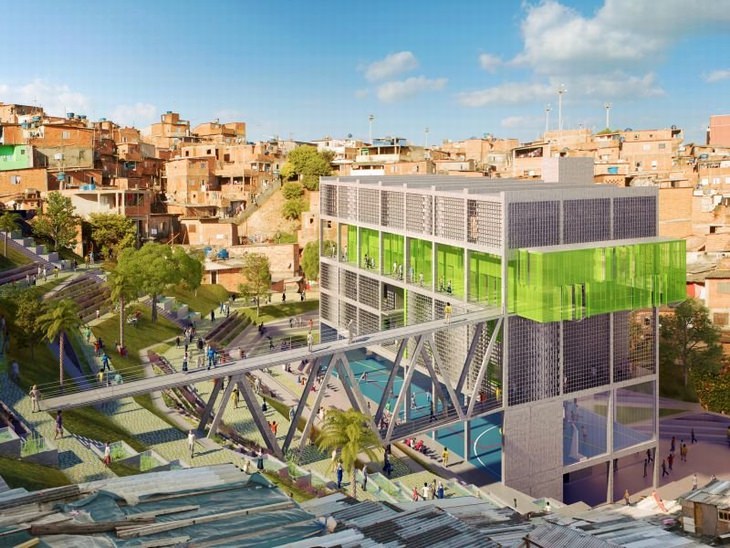 The gigantic, sprawling metropolis of São Paulo now has a master plan, to the relief of its 12 million inhabitants. The plan will dramatically change the city over the next two decades, seeking to address its housing shortage, which is as large as 500,000 units. Furthermore, the plan aims to address the issues of more than 1.2 million of the city's inhabitants that live in favelas or cortices, which are makeshift settlements. The master plan includes 717,000 new residential units to be constructed by 2030. Other parts of the plan include bike lanes, dedicated bus lanes and the reduction in the number of car parking spaces.
9. Tokyo, Japan — ​Shibuya Station Area Redevelopment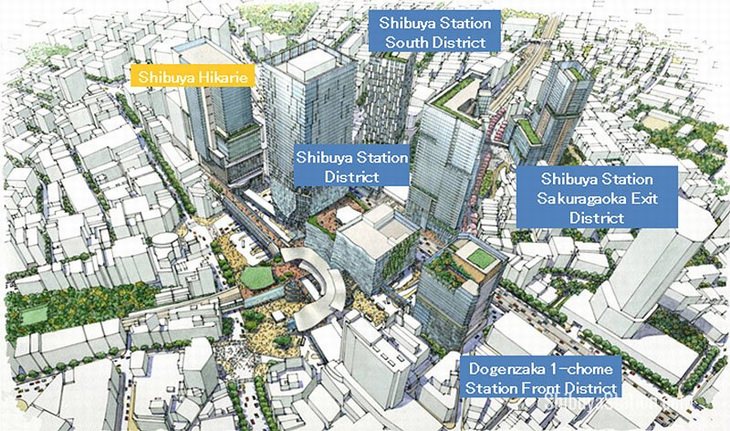 The Japanese capital is currently gearing up for the 2020 Summer Olympics, and this has spurred numerous redevelopment projects in the city. Some 45 new skyscrapers will be constructed in the run up to the games, with seven of them being earmarked for the Shibuya Station Area. Six of these skyscrapers will be used for office and retail space, whereas the seventh will a 32-story residential skyscraper. Although the games are just three years away, this multi billion-dollar project will not be completed until 2027.
10. London, England — The Battersea Power Station Development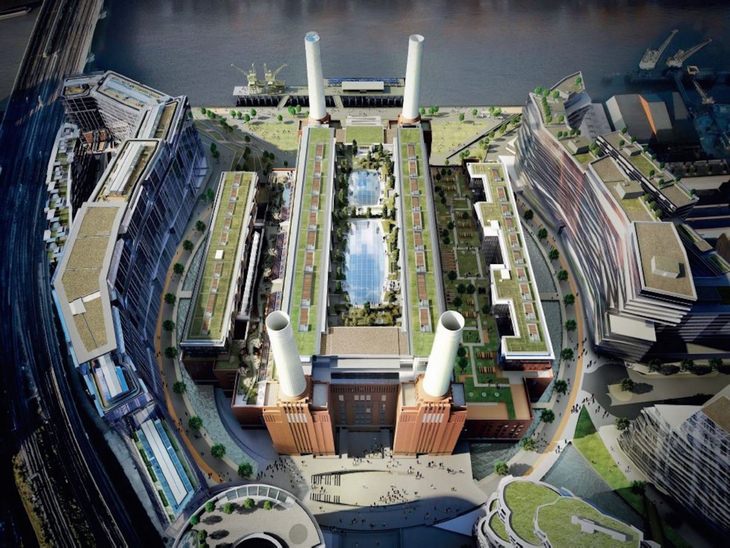 Battersea Power Station is one of London's most iconic buildings. It was decommissioned in 1983, and remained disused for more than 30 years until the first phase of the $16.5 billion redevelopment project that began back in 2014. Scheduled to be completed in 2025, the project will span over 8 million square feet and be the centerpiece of London's Nine Elms neighborhood. It will include apartments, hotels and offices, and construction work will be undertaken across seven phases. The complex's anchor tenant will be Apple Inc, which will move its London headquarters to Battersea in 2021.
11. Madrid, Spain — Castellana Norte redevelopment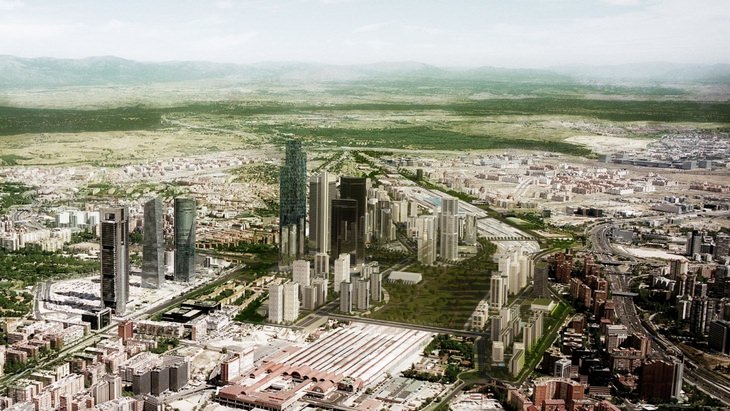 Some $7.1 billion is projected to be spent on Castellana Norte, which is a district that lies to the north of downtown Madrid. At present, a municipal bus station, a few houses and some abandoned industrial buildings can be found at the site, but it will soon be turned into a new neighborhood with skyscrapers, parks, roads, bridges and apartments for 17,000 people. The project is expected to be completed by 2035.