10. 1950 Ferrari 166MM/212 Export "Uovo" by Fontana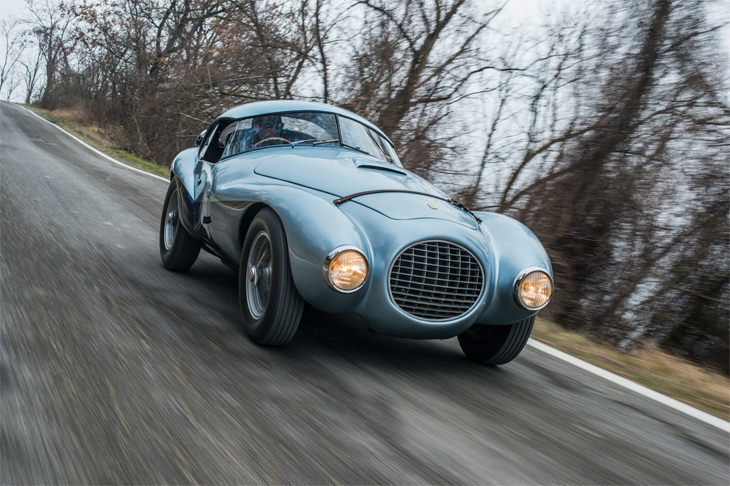 Auction House: RM Sotheby's
Sale Price: $4,550,000
This one-off Ferrari is nicknamed "Uovo", or egg in Italian, thanks to its unusual aerodynamic shape. It was built and raced by the famous Marzotto brothers during the 1950s, racing at hallowed events such as the Mille Miglia, Giro della Toscana and various hill climbs. The bodywork was crafted by coachbuilder Fontana, which is well-reputed for creating the most uniquely-bodied Ferraris ever made.
9. 1959 Ferrari 250 GT Series I Cabriolet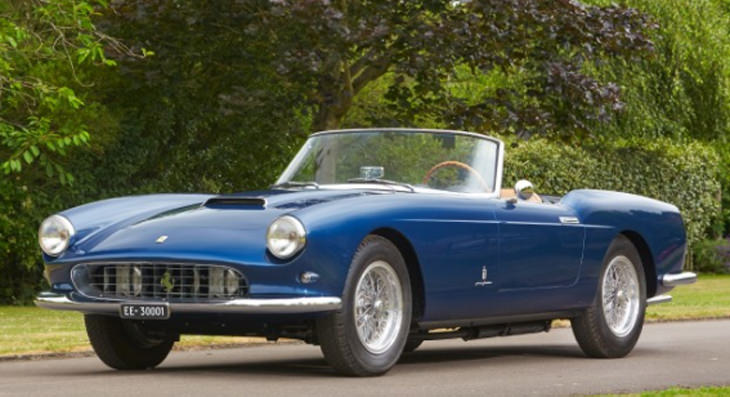 Auction House: Gooding & Company
Sale Price: $4,840,000
Just 40 of these cabriolets were made in total, and this is the very last one produced. That fact alone makes it arguably the most desirable example of this model on the planet. In addition, it also features extremely sought-after 250 GT underpinnings and a 250 GT engine. These cars were built in a special workshop at Pininfarina, an Italian design and coachbuilding firm that works very closely with Ferrari.
8. 1959 Ferrari 410 Superamerica Series III Coupe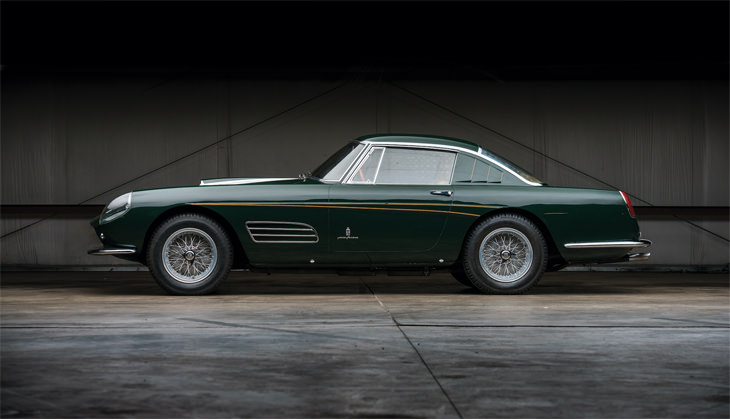 Auction House: RM Sotheby's
Sale Price: $5,335,000
One of just twelve in existence, this 410 Superamerica is painted in a unique British Racing Green with yellow pin-striping down either side. Underneath its beautiful, long hood, there's a 400-horsepower, Lampredi-designed 4.9-liter V12 engine. Other neat features on this particular car include competition-style headlamps and one-off taillights.
7. 1955 Ferrari 121 LM Spider by Scaglietti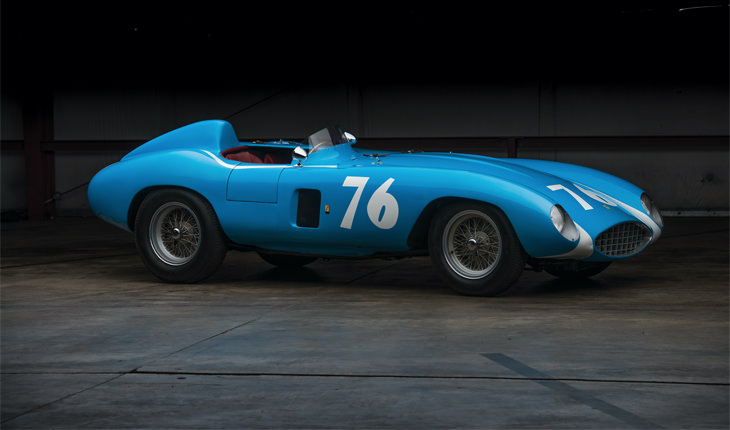 Auction House: RM Sotheby's
Sale Price: $5,720,000
This truly stunning competition car is the third of four ever made, and it saw action (racing for the factory Ferrari team as opposed to a privateer) at the Mille Miglia and the 24 Hours of Le Mans. In addition to its incredible blue paintwork, this 121 LM Spider still has its original engine and gearbox, so it's no wonder that it reached such a high value.
6. 1959 Aston Martin DB4 GT Prototype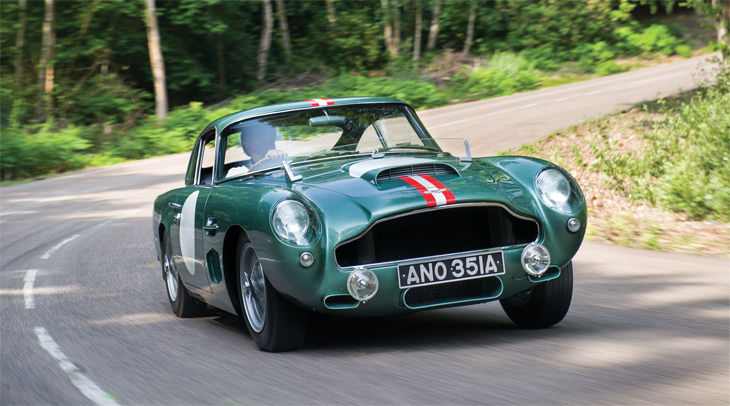 Auction House: RM Sotheby's
Sale Price: $6,765,000
Another one-off car sold during Monterey Car Week this year was this prototype Aston Martin. It competed at the 24 Hours of Le Mans in 1959 before being converted to road specification prior to the launch of the production DB4 GT. It was restored in 1989 and has been enjoyed plentifully on both road and track during the time since. Its high value is because of its uniqueness and remarkable originality.
5. 1961 Ferrari 250 GT SWB Berlinetta by Scaglietti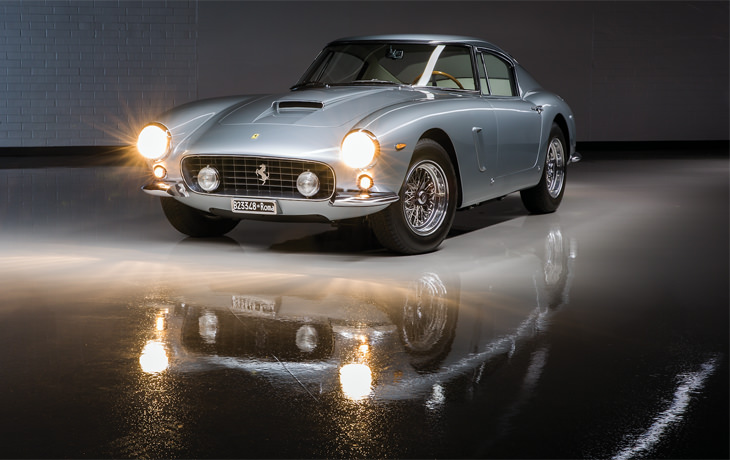 Auction House: RM Sotheby's
Sale Price: $8,305,000
The engine and chassis numbers-matching car features stunning lines, and epitomizes everything that a proper Italian berlinetta (coupe) is about – a big V12 engine, looks to die for, and a very high level of exclusivity to name but a few attributes. The bodywork is by Scaglietti, which is an Italian coachbuilder that is prized for its truly beautiful work.
4. 1970 Porsche 917K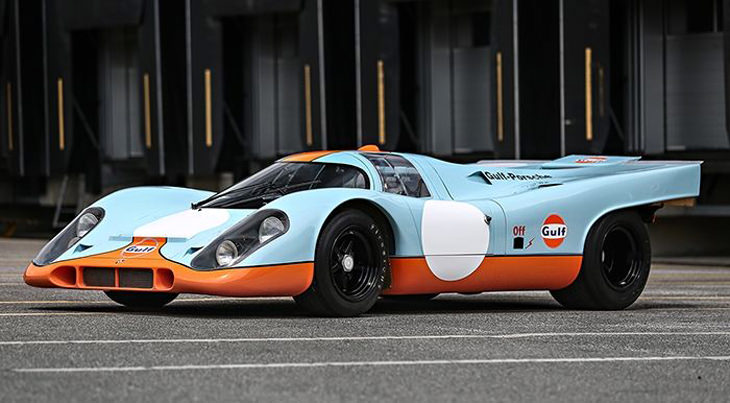 Auction House: Gooding & Company
Sale Price: 14,080,000
If you happen to be a gearhead of a certain age, then you'll undoubtedly have seen the 1971 movie, Le Mans, starring none other than Steve McQueen. This Porsche 917K is the very car that starred in that movie. Despite never taking any racing victories when it was still in period, this test car became the most valuable Porsche ever sold at Monterey due to its famous silver screen appearance.
3. 1966 Ferrari 275 GTB/C Coupe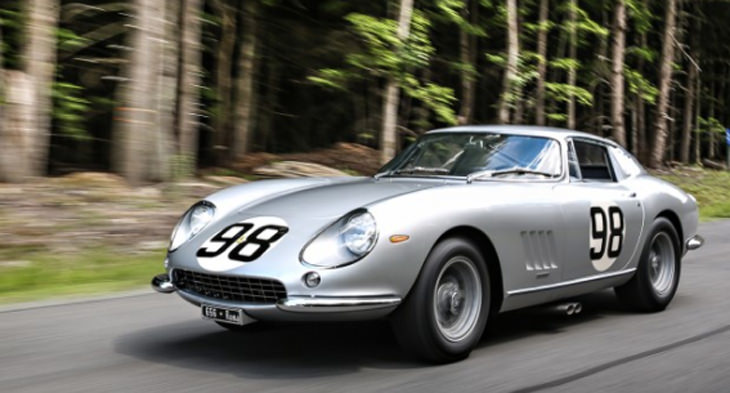 Auction House: Gooding & Company
Sale Price: $14,520,000
Ferrari 250 GTOs are hands-down the most valuable cars on the planet, and this car is special because it is that legendary model's immediate successor. It is one of 12 competition berlinettas, complete with a special aluminum body and 250 LM engine, built for the 1966 racing season. Its history includes various race wins in period. The C in its name denotes competizione, in other words an out-and-out competition car.
2. 1995 McLaren F1 Coupe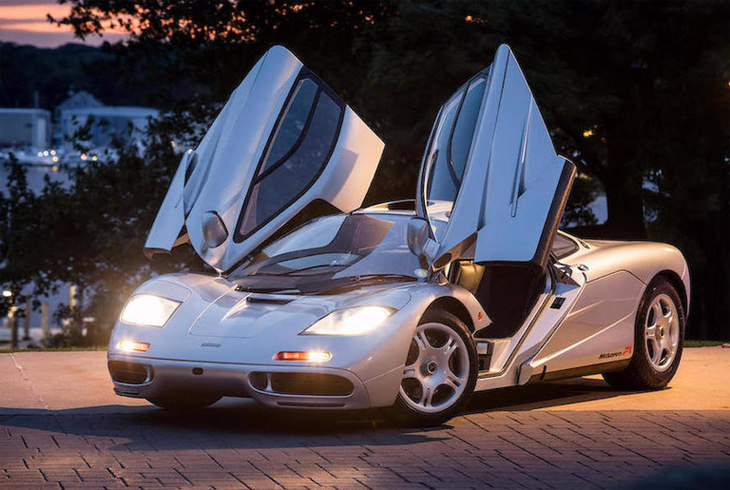 Auction House: Bonham's
Sale Price: $15,620,000
In the early 1990s, the McLaren F1 became the fastest road-legal car in history thanks to its 240mph top speed. Only 64 were ever built, and this particular example was the very first to land in the United States. It's also one of only seven F1s that are eligible for road use in the US. What makes it even more special is that it's a one-owner-from-new car that has less than 10,000 miles on the odometer.
1. 1956 Aston Martin DBR1 Roadster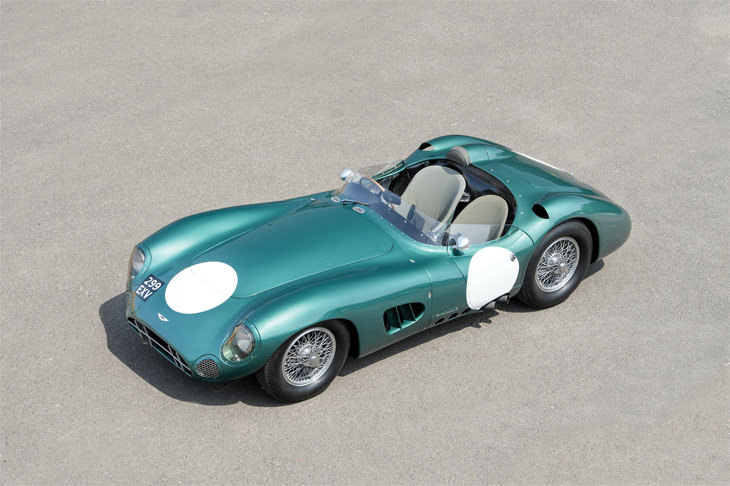 Auction House: RM Sotheby's
Sale Price: $22,550,000
Feast your eyes on what's likely to be the most expensive British car ever sold. It was the first of five ever built, and competed in period at the 24 Hours of Le Mans, the 12 Hours of Sebring, and Nurburgring 1000KM races. It won the latter in 1959. Motor racing luminaries such as Carroll Shelby, Stirling Moss, and Jack Brabham all sat behind the wheel of this very car, and was also successful in later vintage racing competitions. It is an exquisite piece of automotive history, and will likely be the most expensive car to be sold this year.
BONUS - learn more about why the above Aston Martin DBR1 is so valuable in this next video:
Content and image source: Road and Track
All images are © their respective auction houses.