Banana pancakes have become a popular dessert in homes all over the world, but we reckon there's one thing that would make them even better – chocolate.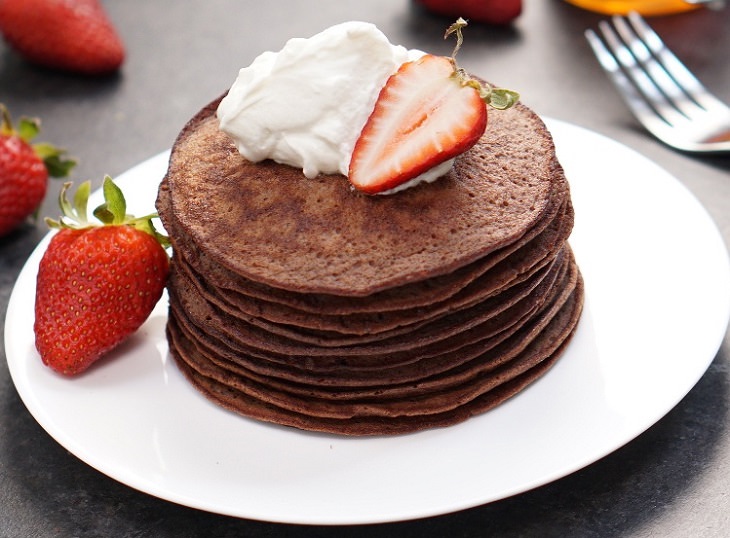 Chocolate Banana Pancakes (6-8 Small Pancakes)
Ingredients
• 1-2 tablespoons cocoa powder
• 1 medium ripe banana, mashed
• 2 large eggs
Optional Ingredients
• 1/8 teaspoon baking powder
• Pinch of salt
• ¼ teaspoon vanilla extract
• 1 tablespoon honey
• Butter or coconut oil, for cooking

Mix-Ins and Toppings
• Chocolate chips
• Chopped nuts
• Fresh berries
• Sliced bananas
• Maple syrup, peanut butter, powdered sugar, jam, or other toppings to serve
Directions
1. Place the cocoa powder, eggs, and banana into a blender along with any of the optional upgrades you have chosen to use. Blend until the mixture is whipped and homogenous, about 1-2 minutes.
2. Heat a griddle or non-stick pan over a medium heat. Coat the pan with cooking spray or melt a little butter or coconut oil in the pan, if you like.
3. Spoon about 2 tablespoons of the batter into the hot pan. If you are using mix-ins, add them when the first side is cooking.
4. Cook the pancake until it's golden brown on the first side, about 1 minute. Flip it overcook the second side until golden brown and set, about 1-2 minutes.
5. Transfer the cooked pancake to a baking sheet and cover loosely with some aluminum foil while you cook the remaining pancakes.
6. Serve warm with toppings, if desired.
Source: tiphero