This mouth-watering stuffed pork fillet recipe is all you need to take your barbecuing skills to the next level this summer! Stuffed with soft Boursin cheese and crunchy pieces of apple, and drizzled with Cognac for an extra kick, this exquisite creation by food-blogger, Jeanne Horak-Druiff, will leave your guests in awe!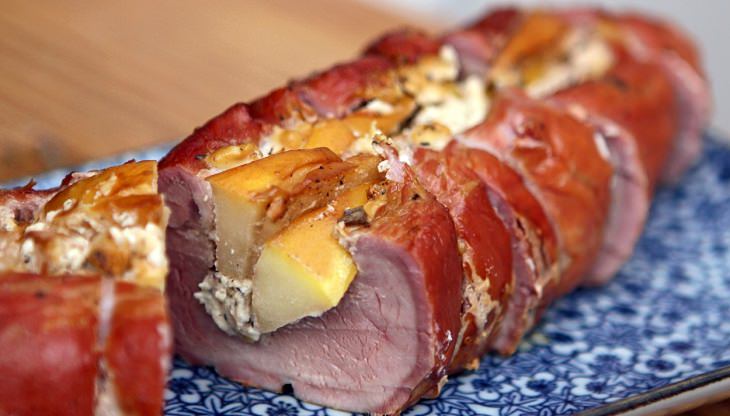 Barbecued Apple and Cheese-Stuffed Pork Fillet​ (Serves 6)
• 1.2kg pork tenderloin, trimmed of fat and sinew
• 75g of cheese, (about half a pack) preferably Boursin cheese with black pepper
• 2 red apples, cut into thin wedges
• 1 tsp sage, chopped
• olive oil, for brushing
• cognac, or brandy for drizzling
• salt & pepper
Procedure:
1. Place the pork on a chopping board, and slice a long horizontal line along the entire length of the loin. Be careful not to cut all the way through as this is where your stuffing will go. It might be easier to use the heel of your hand to gently flatten the pork.
2. Season the meat with pepper and salt, then spread the cheese all over the pocket's interior. Sprinkle with sage, then place the apple wedges over the cheese, all the way along the slit. Drizzle about 50ml of cognac over the apple slices.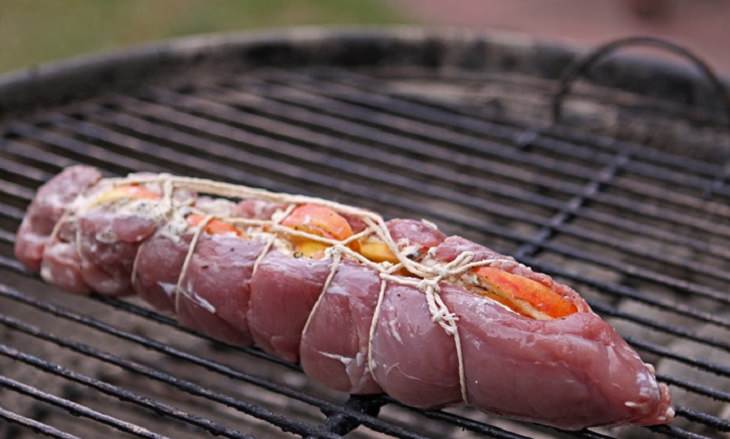 3. Squeeze or roll the loin closed so that most of the filling is hidden, and then use some kitchen string to tie it securely at 5cm intervals. When you're done, lightly brush it all over with some olive oil.
4. Prepare an indirect fire in your barbecue, and wait for it to heat up. If you'd prefer a smoky flavor, soak some wood chips in water while your coals are warming up.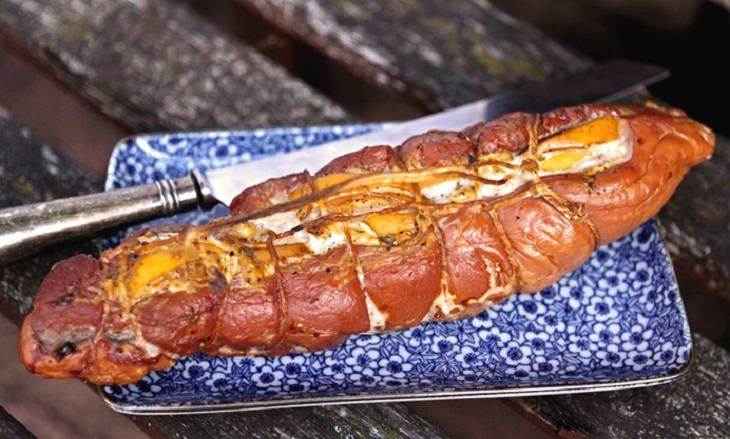 5. When your coals are hot enough, place the pork in the center of the grid over a drip-pan, and spread out the drained wood chips over the coals.
6. Close your BBQ's lid, and let it cook for 35-45 minutes, depending on the degree of doneness you desire. Allow it to rest for about 5 minutes, before carving and serving.