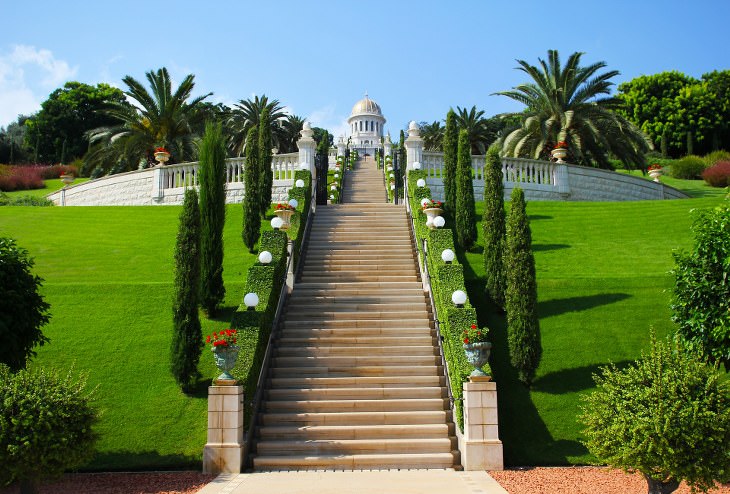 These beautiful garden terraces, also known as the Terraces of the Bahá'í Faith, are built around the Shrine of the Báb, who is a holy figure for followers of the Bahá'í Faith.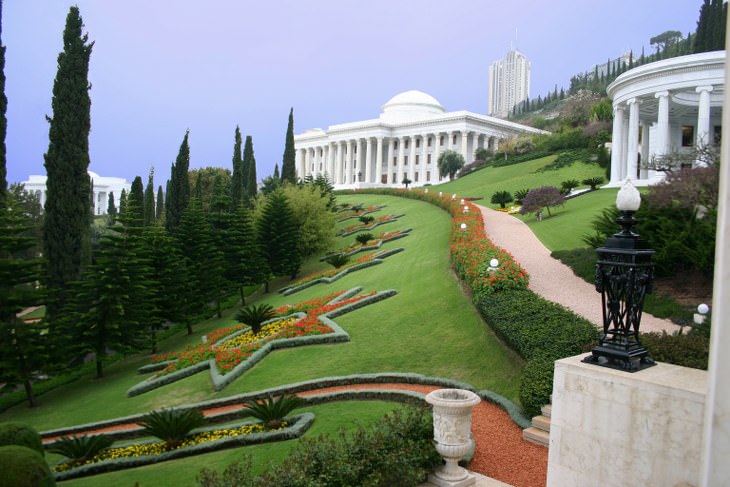 Work on the terraces began in 1987, under the supervision of the famous Iranian architect, Fariborz Sahba, and were eventually opened to the public in June of 2001.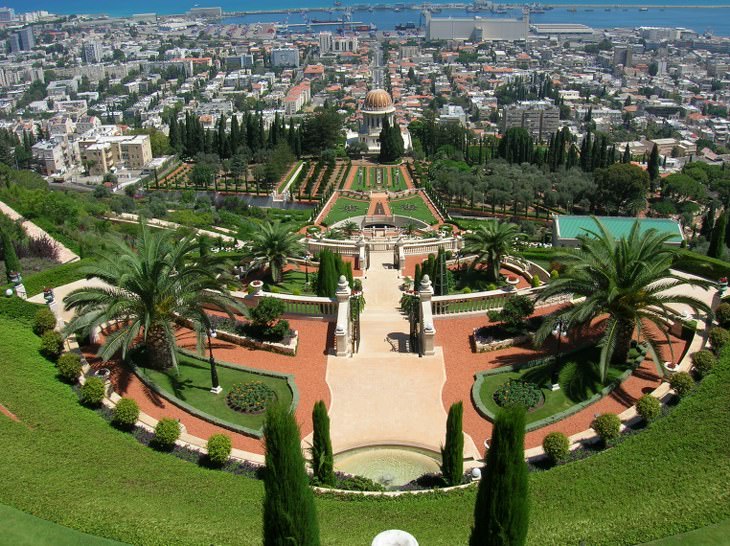 The geometry of the gardens is divided into nine concentric circles, which together make up eighteen terraces. The Shrine of the Báb lies on a terrace of its own, making nineteen terraces in total. This is significant because nineteen is considered to be a meaningful number for Bábi and Bahá'í people.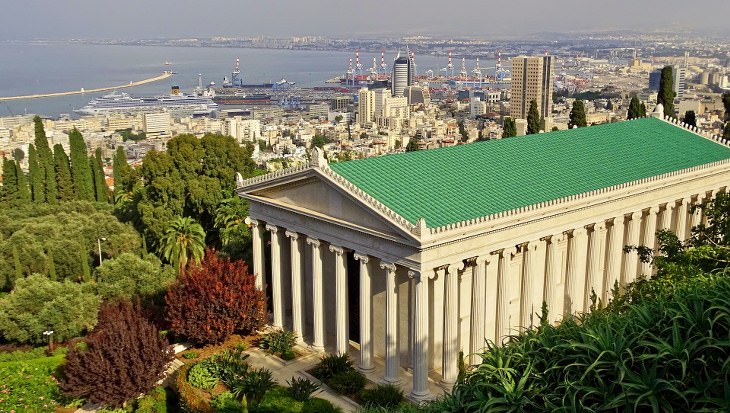 The 18 terraces surrounding the shrine, represent the Báb's first eighteen disciples, who were known as the Letters of the Living.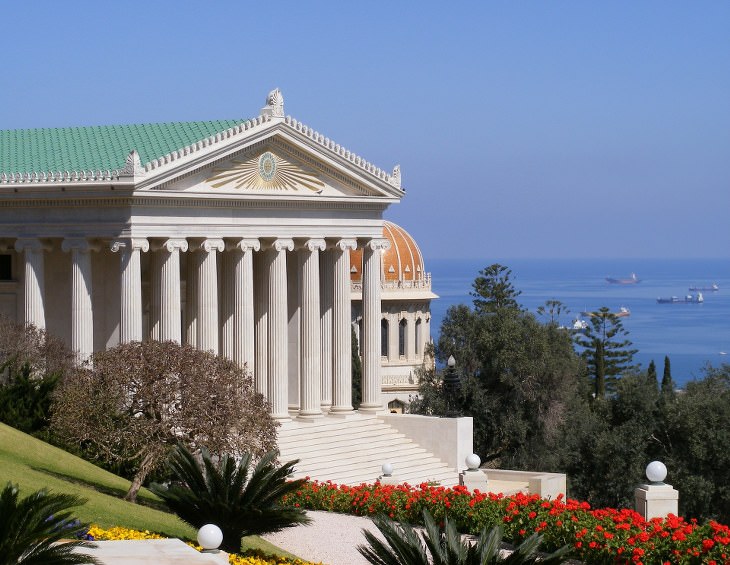 Due to its outstanding architecture, flora, and spiritual significance, the Hanging Gardens of Haifa was eventually declared a UNESCO World Heritage Site, along with other Bahá'í holy places in Western Galilee.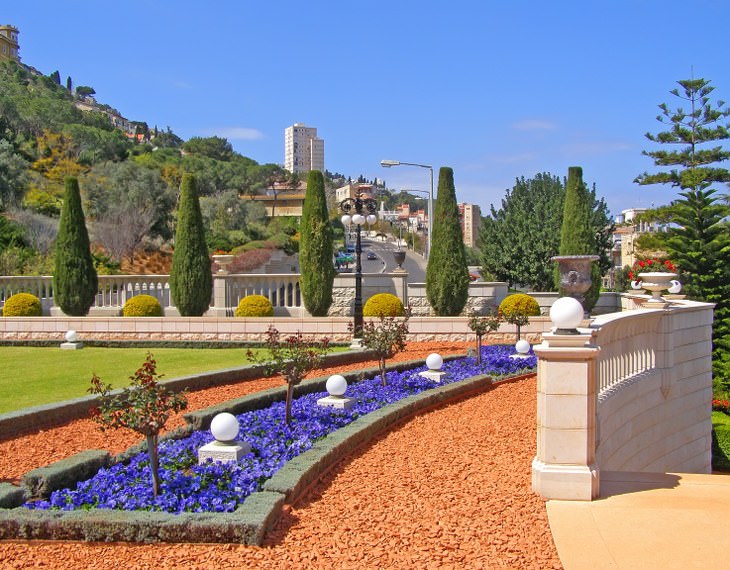 The gardens are home to many different plant species, including trees, flowers, cacti, and many varieties of succulent plants.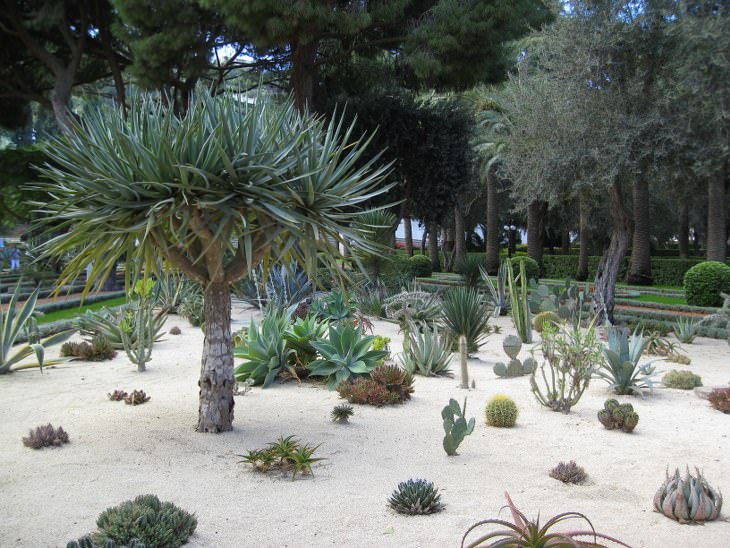 The plants are watered via a computerized irrigation system, which automatically distributes water according to the meteorologic data which it receives, ensuring as little wastage as realistically possible.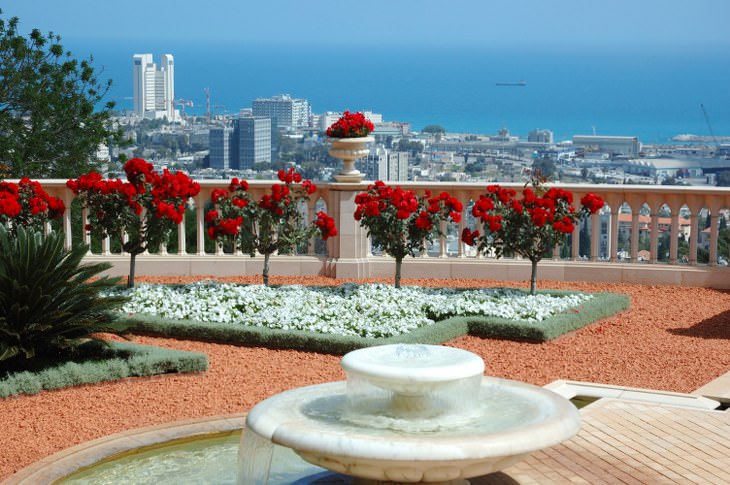 Located on top of the holy Mount Carmel, the gardens provide unbeatable views of much of the city and Haifa Bay, and as a result is extremely popular with Bahá'í travelers, as well as tourists from many different faiths and cultures.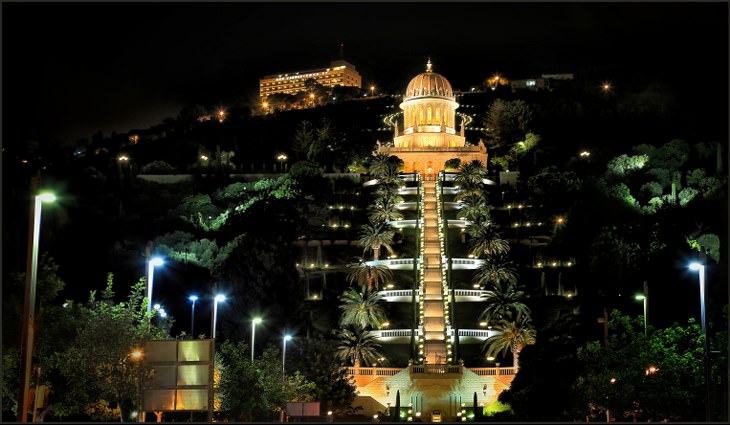 The way it's all illuminated at night is absolutely spectacular, and many people who visit it by day often stick around till nightfall, and who can blame them?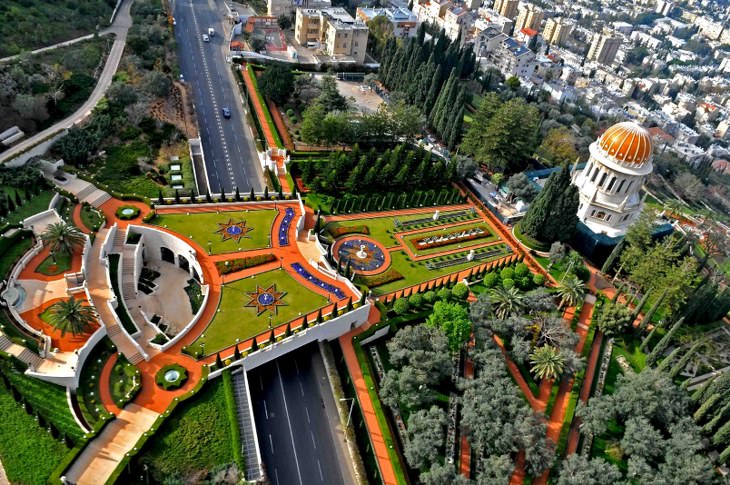 Behind the Shrine of the Báb, you can find an impressive bridge terrace, which creates a stunning contrast between modern city life and a more spiritual existence.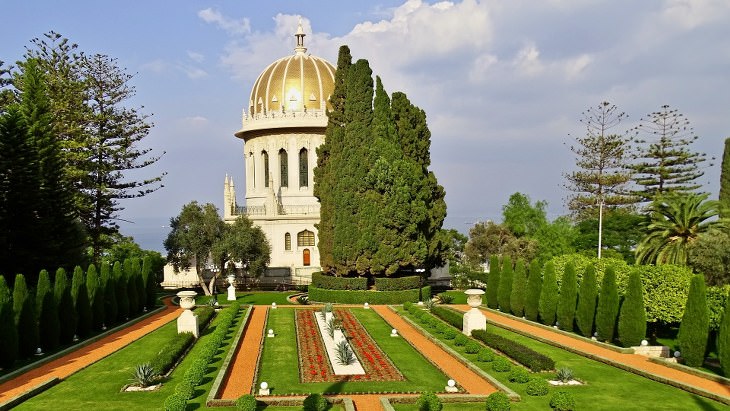 Interestingly, the terraces contain many elements which are similar to Persian paradise gardens, which help connect Mount Carmel's Bahá'í buildings together, while isolating the gardens from any surrounding noise.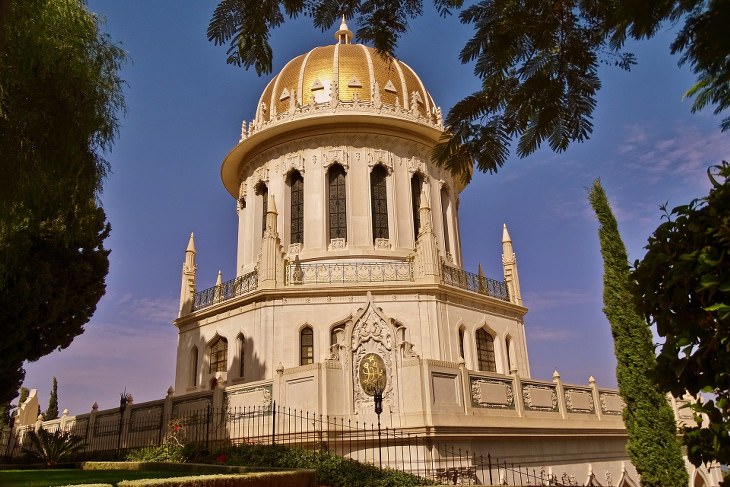 If you're ever passing through Israel, you'd be doing yourself a disservice if you don't stop and spend a couple of hours in this romantic and sacred site.
BONUS: View these heavenly gardens from the sky in this HD drone footage: