It isn't often that people give a thought to how sperm whales sleep, and when the question is raised, no-one really knew how to answer – until now. Professional underwater photographer, Franco Banfi, snapped a few extremely rare photos of a pod of sperm whales in a synchronized vertical sleep. He was following the pod off Dominica Island in the Caribbean Sea.
This behavior was first captured on camera back in 2008. An Anglo-Japanese team of biologists drifted into a group of completely still whales completely by chance, and further research determined that this astonishing behavior accounts for approximately 7% of a sperm whale's life. They take their vertical naps in short intervals of 6-24 minutes.
Scroll down to view Banfi's surreal images and enjoy a video of this extremely rare event: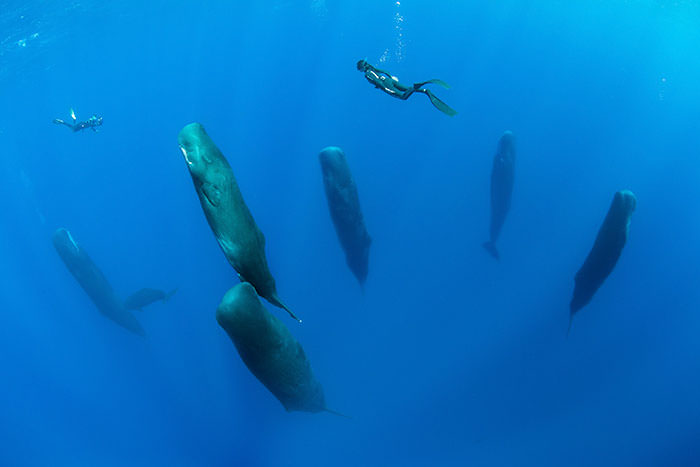 Diver Sabrina Belloni accompanied Banfi during this amazing event.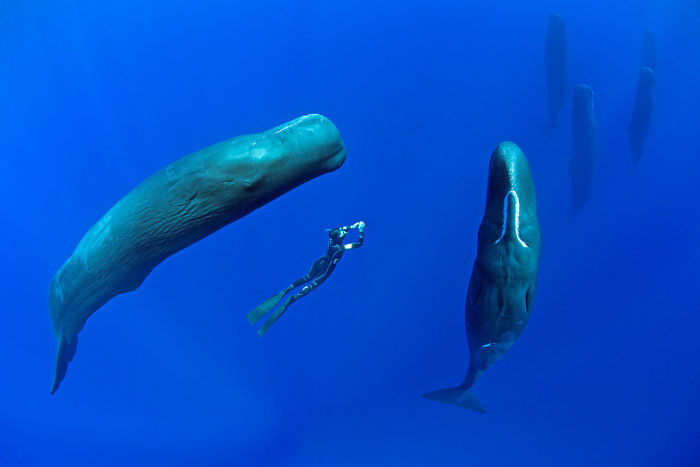 The sperm whales just float in the water for 6-24 minutes at a time.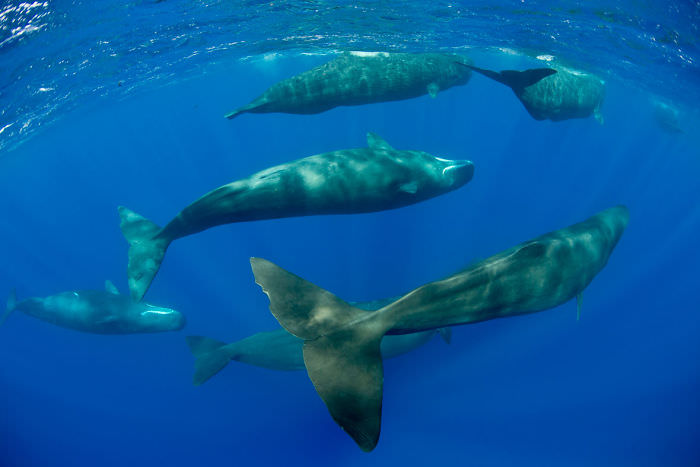 These images highlight the size of these immense creatures.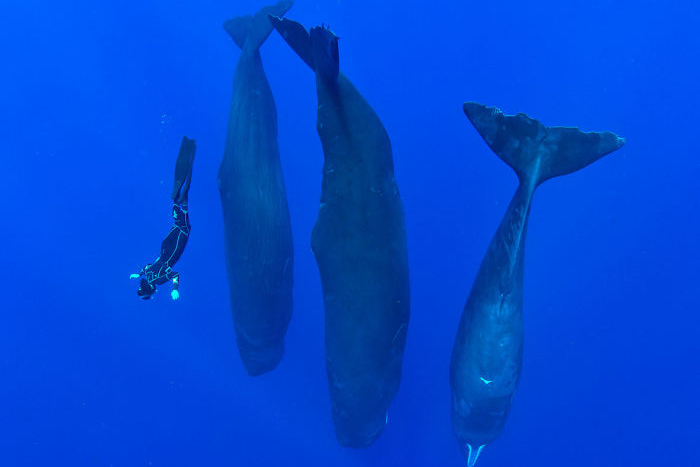 Sabrina gets particularly close to this sleeping sperm whale.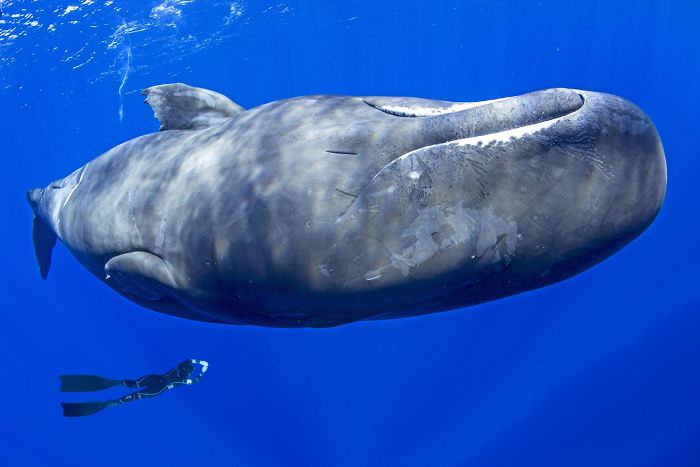 This is only the second known time that sperm whales have been captured asleep on film.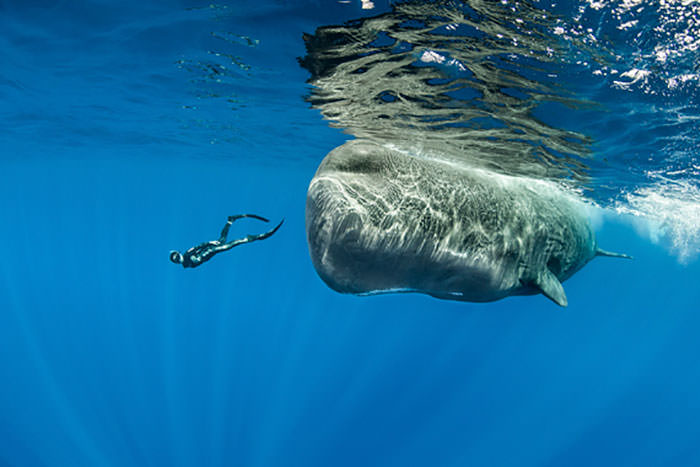 A mother and a calf can be seen in the foreground of this picture.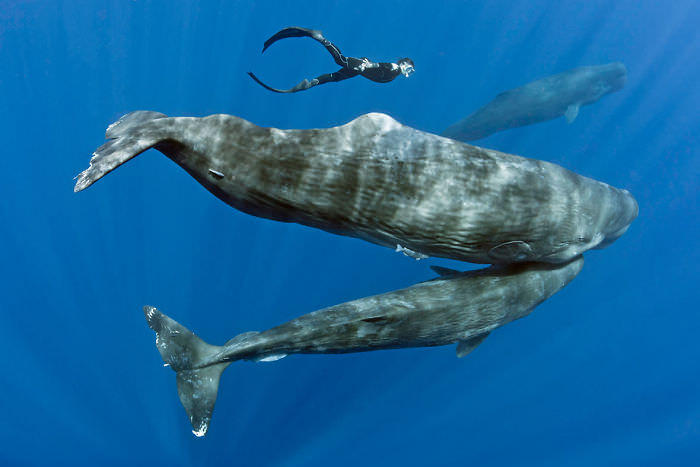 BONUS: Watch this stunning video of the sperm whales in stasis: