The car offering the closest experience to driving a Formula 1 car on a public road will soon be production-ready, however you can forget owning one – all 150 Aston Martin Valkyries due to be built starting next year have been accounted for, and that's without mentioning the exorbitant amount buyers forked out to get their hands on one!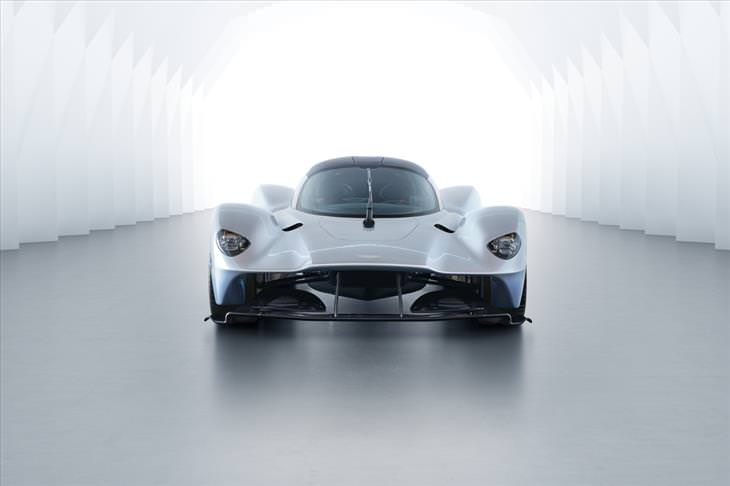 The Aston Martin Valkyrie is a "hypercar" that is being developed with the Red Bull Advanced Technologies, which is the commercial technology and engineering services arm of Red Bull Racing, the multiple Formula 1 World Championship-winning Formula 1 team.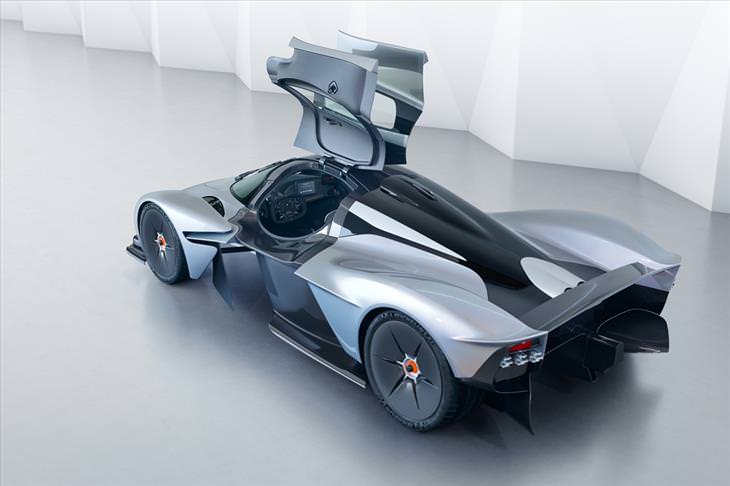 Racing DNA is apparent just from looking at the Valkyrie's shape. The area underneath the car's front nose looks like a front wing straight off a Formula 1 car, whereas the rear end reveals two enormous venturi tunnels, which are there to funnel huge amounts of air and help it stick to the road.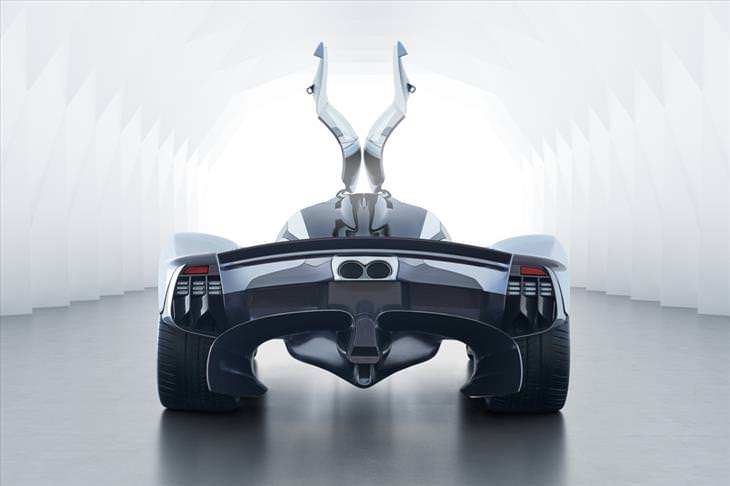 Other Formula 1-esque aerodynamic details include huge cut-outs either side of the "tub" (where the driver and passenger sit), and a complete lack of side mirrors to make the car as slippery as possible. Instead, the Valkyrie will use a pair of dash-mounted screens (displaying the picture from a pair of rear-facing cameras) to provide the side view that would be provided by a regular car's side mirrors.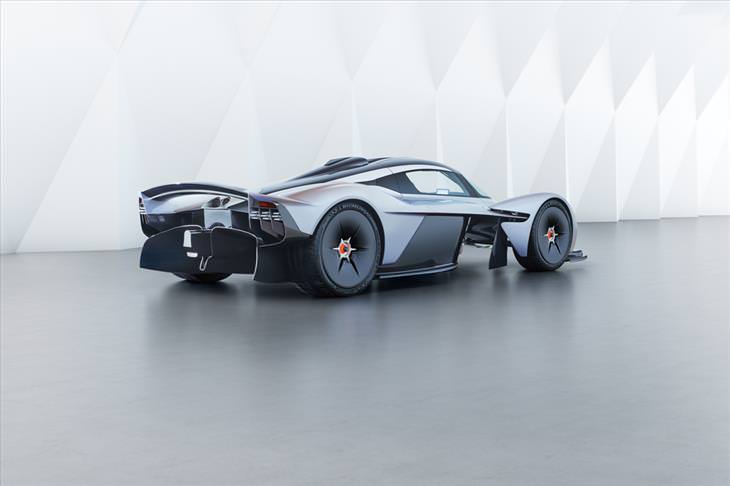 Adrian Newey, the Formula 1 design genius, has had a big hand in the Valkyrie's development, so it's perhaps no surprise that it has such impressive aerodynamic details. Newey's designs have brought Formula 1 world championships to three different teams and six different drivers, so he knows exactly what he's doing.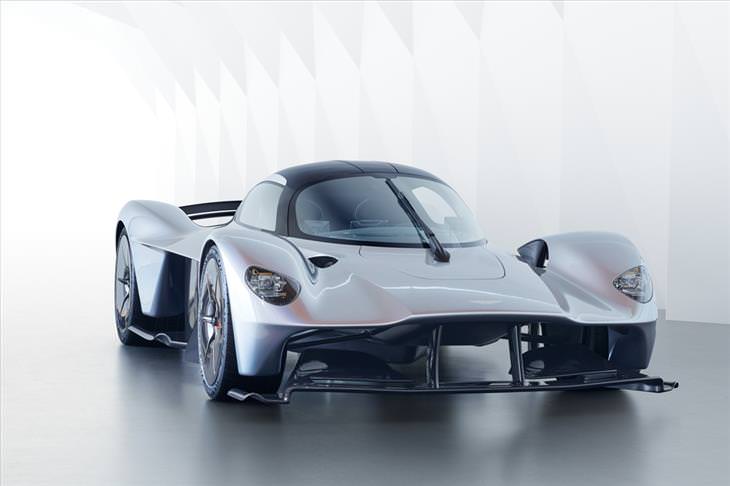 Inside, the car features a detachable, flat-bottomed steering wheel with an OLED display in the center and more buttons and switches than most people would know what to do with. The seats are bolted directly to the Valkyrie's tub, meaning that sitting in it is a reclined, "feet-up" affair, just as it is in a contemporary Formula 1 or Le Mans Prototype car. A second OLED screen sits in the center of the Valkyrie's dash, and there's exposed carbon fiber everywhere you look.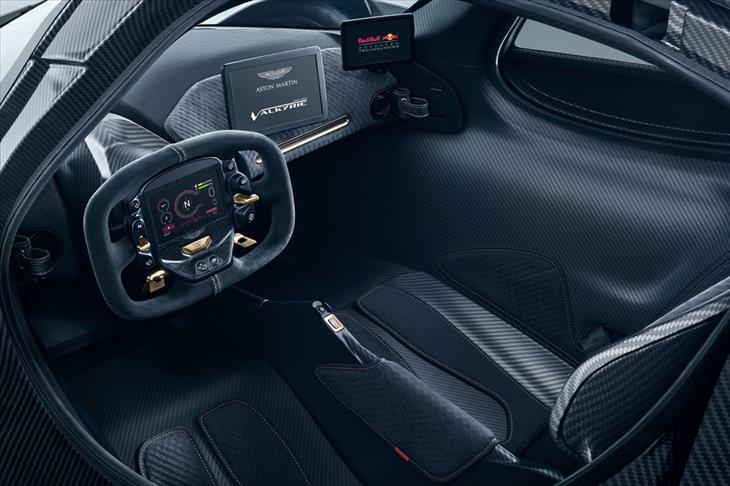 The Valkyrie's designers have been obsessively trying to save every millimeter of space and pound of weight to ensure that the car is as light as possible, to the point where its badge is 30% of the width of a human hair, and is 99.4% lighter than a badge that you would find on a regular Aston Martin.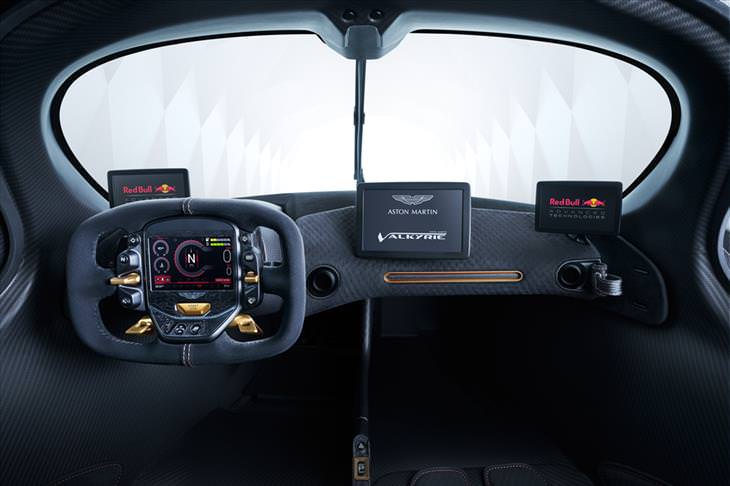 Automotive engineering company Cosworth, which had huge success in Formula 1 in the past, has been commissioned to develop a bespoke 6.5-liter naturally-aspirated V12 engine for the car. The engine will also incorporate a Kinetic Energy Recovery System for a total power output of 1,130 horsepower.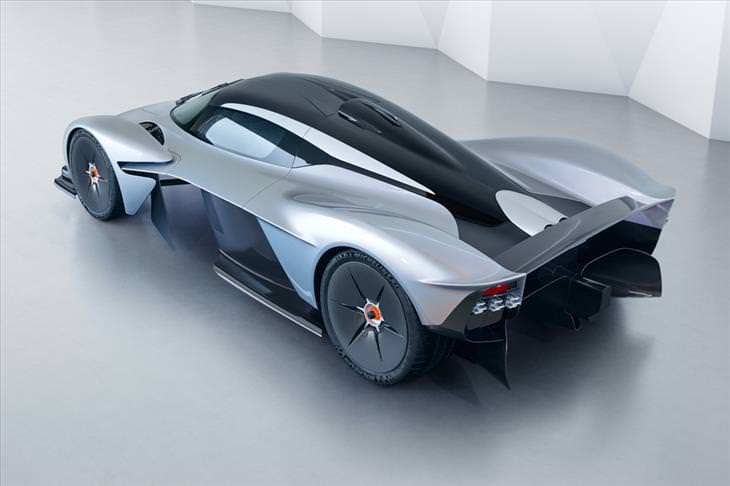 Through the corners, the car's driver will be able to pull 4.5G, which is a similar figure to what fighter jet pilots see when they're performing aerobatic maneuvers. Although it's unknown just how fast the Valkyrie will be at this point, it is expected to be able to sprint to 200mph from a complete standstill in under 10 seconds, and reach a top speed of 250mph. This is aided by the car's incredibly light weight, which is just 2,271lbs.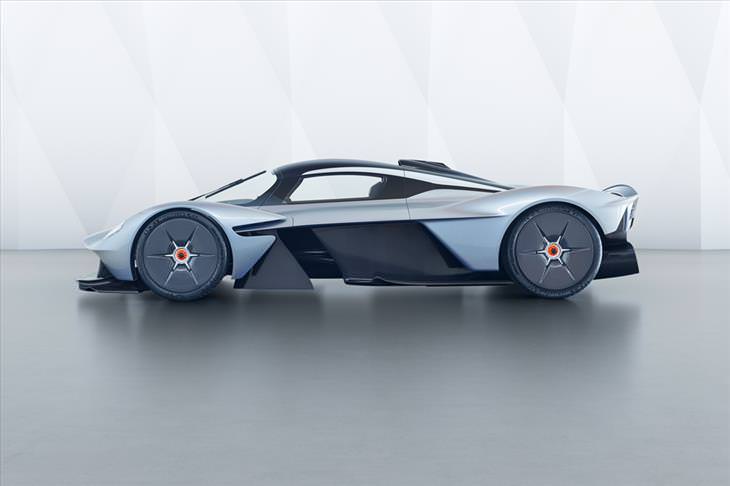 Each Valkyrie will cost its lucky owner at least $3.2 million, but they'd better not think of selling them on for a profit. In July 2017, Aston Martin's CEO, Andy Palmer, issued a stern warning via Twitter, saying that anyone identified trying to sell their car to a third party prior to delivery will lose it, and anyone caught having completed a successful sale will be banned from being allowed to purchase a special edition Aston Martin for life. True high stakes stuff!
Images © Aston Martin