If you're like me, you probably buy a beautiful crusty loaf only to eat one delicious chunk before putting it away. The next time you go for another bite, you'll probably find that it has morphed into a rock that's not even suitable for dipping into soup. However, thanks to the folks over at Bon Appétit, you will never have to trash a loaf of bread ever again. Their delightful trick will bring your bread back from the dead. Here's how it's done.
Step 1: Turn on the tap, and dunk your loaf in the water.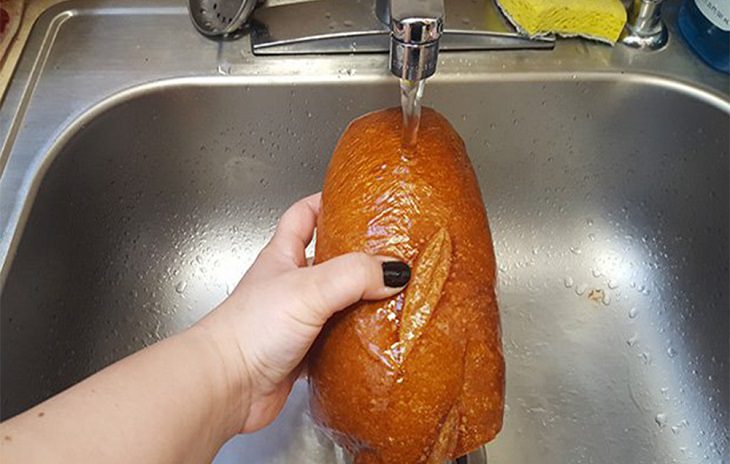 While Bon Appétit states that you can use either hot or cold water, we recommend that you stick to cold. The reason for this is that cooking with or drinking hot tap water increases your risk of lead contamination. Run the water over the bread until the crust has become soaked through, but try to avoid getting the cut side of the bread too wet.
Step 2: Bake it.
Turn your oven to 325°F and pop the newly-soaked loaf in. Bake for 6-12 minutes, depending in how wet it is.
So, Does This Really Work?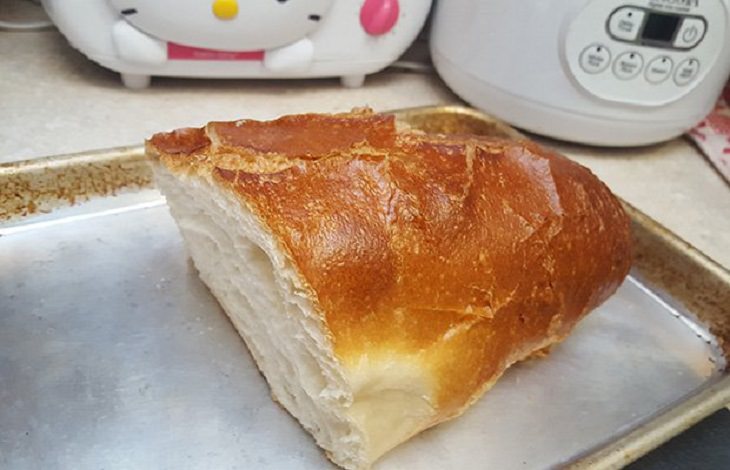 Yes! The water that soaks through the crust turns to steam as the bread starts to heat up. This rehydrates the bread's insides, making them fluffy once more, while the heat from the oven crisps up the outside.