Cleaning the windows is a tedious task. But before you postpone your window cleaning to another day, there is a quicker and more effective way to clean the windows in your house. Take a look at these two methods:
1. Window and mirror cleaning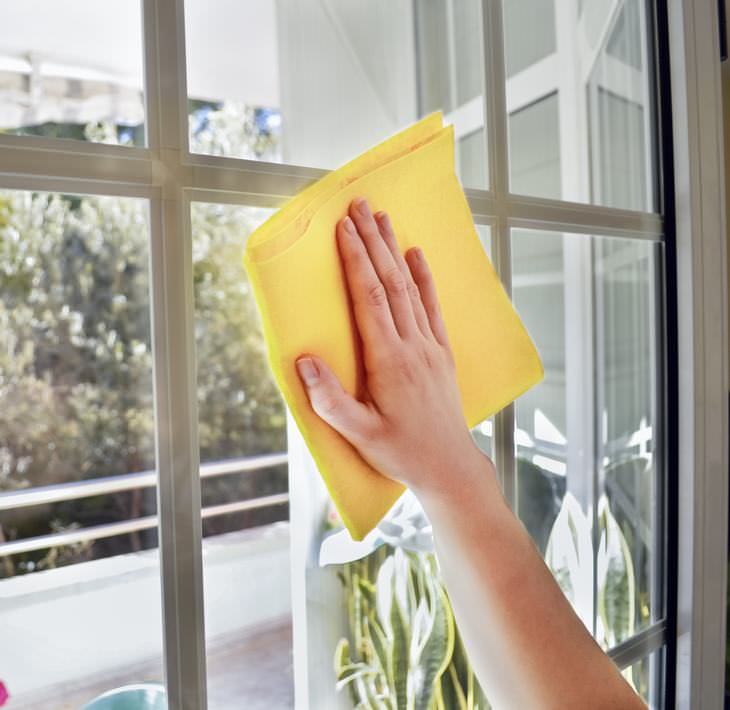 This first method is great for cleaning small windows or a couple of windows at a go. Here's a natural recipe you can try which works wonders due to vinegar's strong cleaning powers and rubbing alcohol's quick-drying properties. This method is guaranteed to keep your windows streak-free!
Ingredients:
• 1 1/2 cups water
• 1 1/2 tablespoons white vinegar
• 1 1/2 tablespoons rubbing alcohol
• 3 drops peppermint essential oil
Method:
1. Combine the ingredients in a spray bottle and spray liberally on the surface, wiping the windows and mirrors clean with a cloth.
2. Heavy Duty Window Washing Solution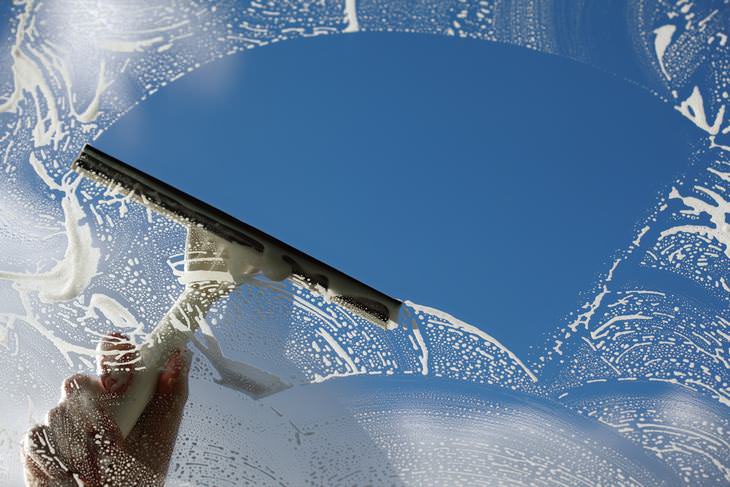 Ingredients:
• 4 tablespoons castile soap (or your favorite dish soap)
• 4 tablespoons of rubbing alcohol
• About 1/2 gallon of warm water
Method:
1. In a large, flat container add 4 tablespoons of castile soap and 4 tablespoons of rubbing alcohol.
2. Fill the container with 1/2 a gallon of warm water, placing it on a large towel or two by your windows.
3. Use a squeegee to wash the windows, dipping it into the window-washing solution and pressing the excess water out, then applying the pad to the windows. Repeat, one window at a time.
4. With the rubber squeegee work left to right and top to bottom, wiping off any excess water in the process.
5. Use a microfiber cloth to wipe off any streaks and drips on your windows.