During the early years of World War II, various initiatives were undertaken by the US government in order to drum up support for the American war effort. Photographer Jack Delano was tasked with capturing a young American man, George Camblair, transforming from a regular US citizen into a battle-ready soldier. These photos depict his striking transformation: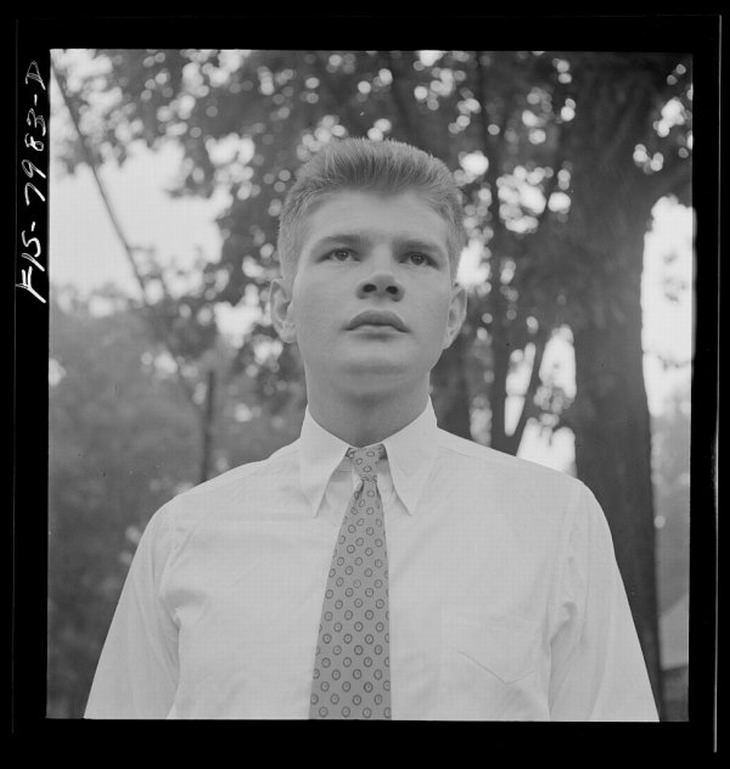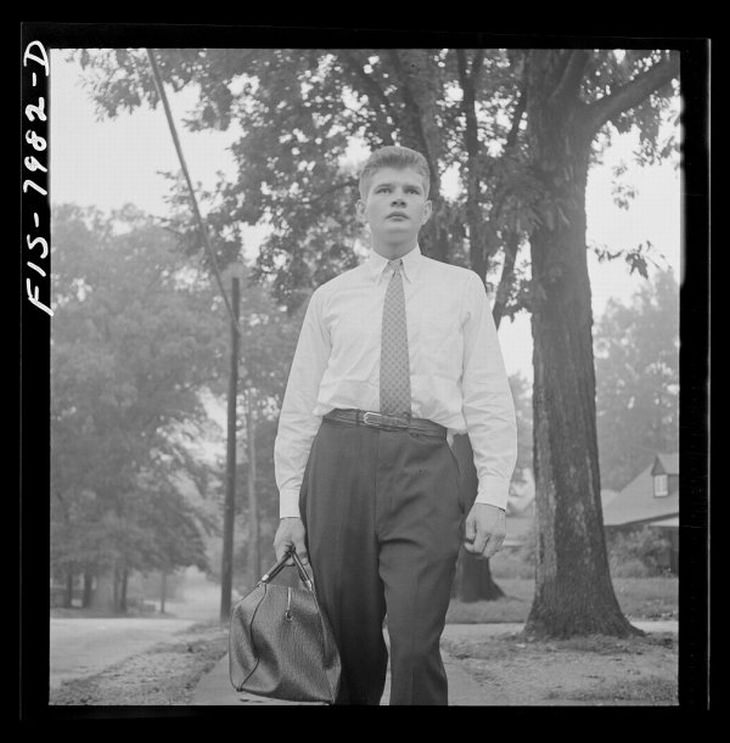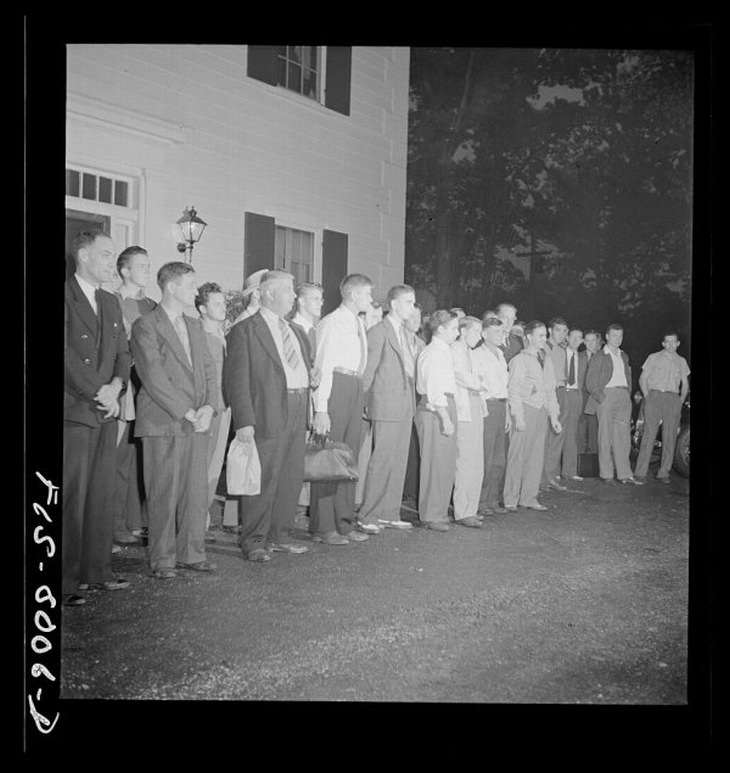 Waiting for the train with other recruits.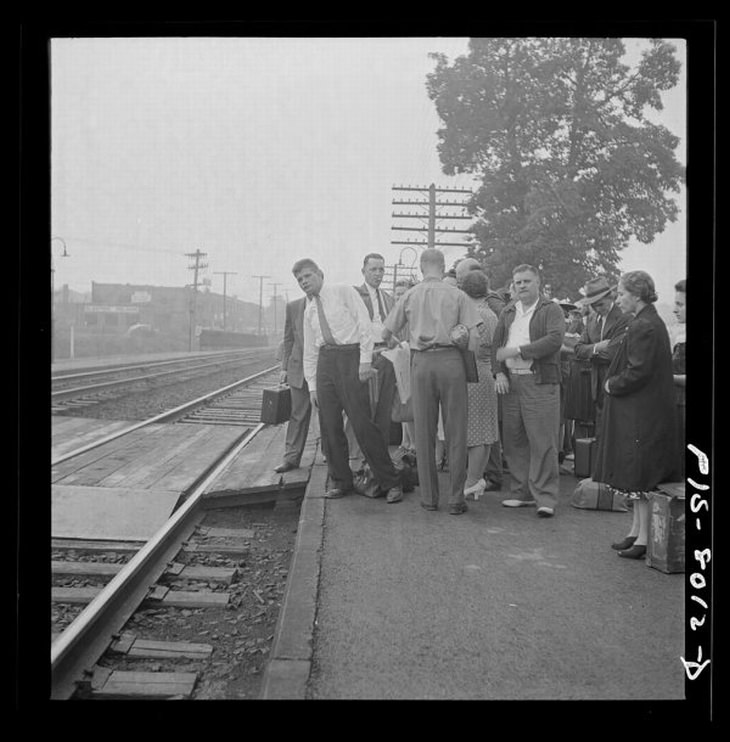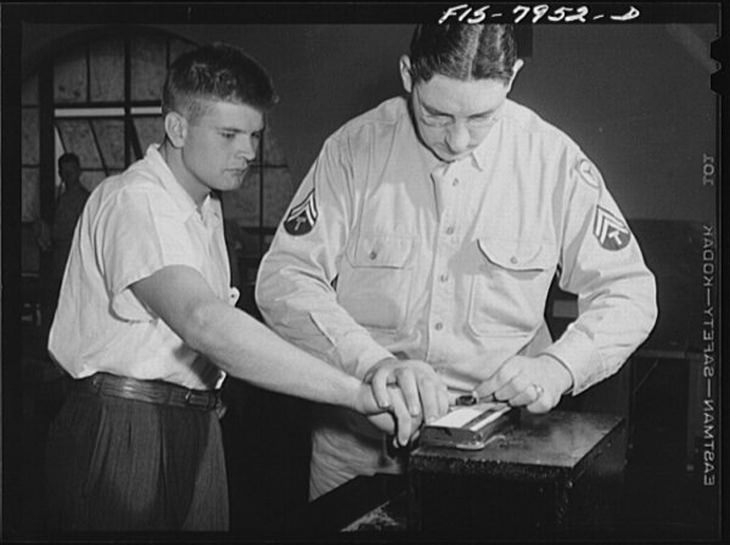 Waiting for his physical exam at the induction center.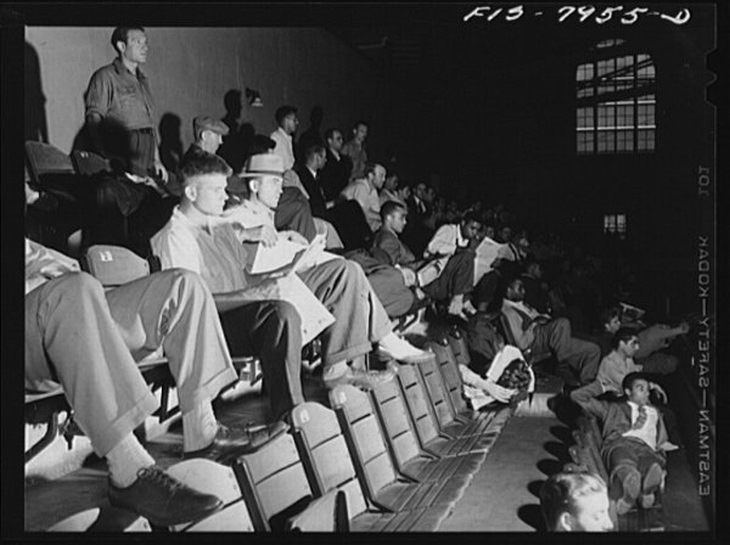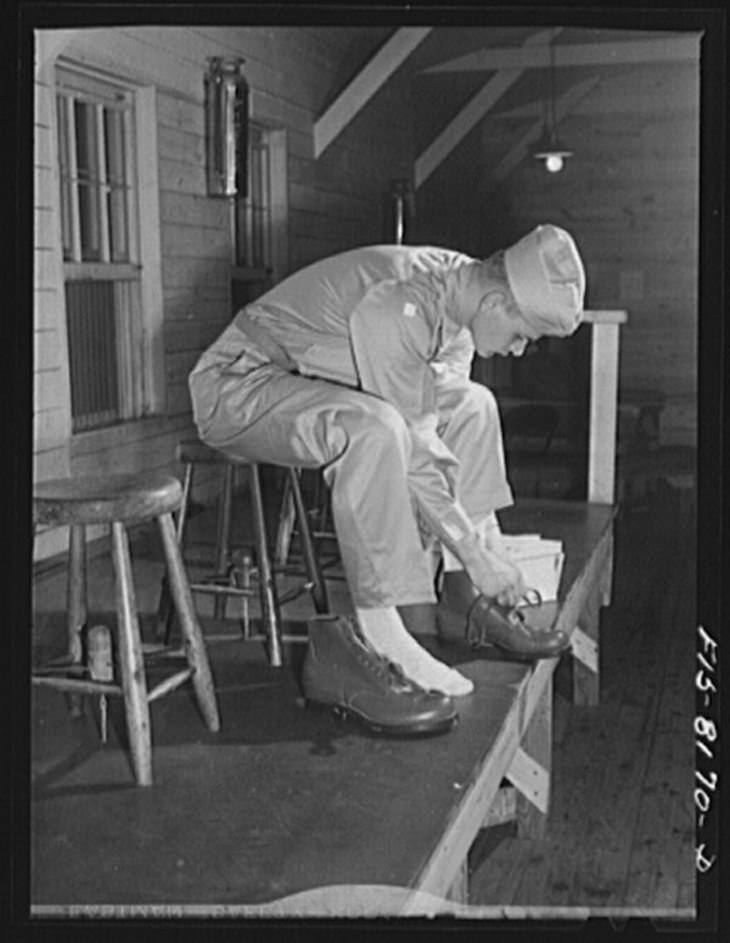 George gets fitted at the clothing warehouse.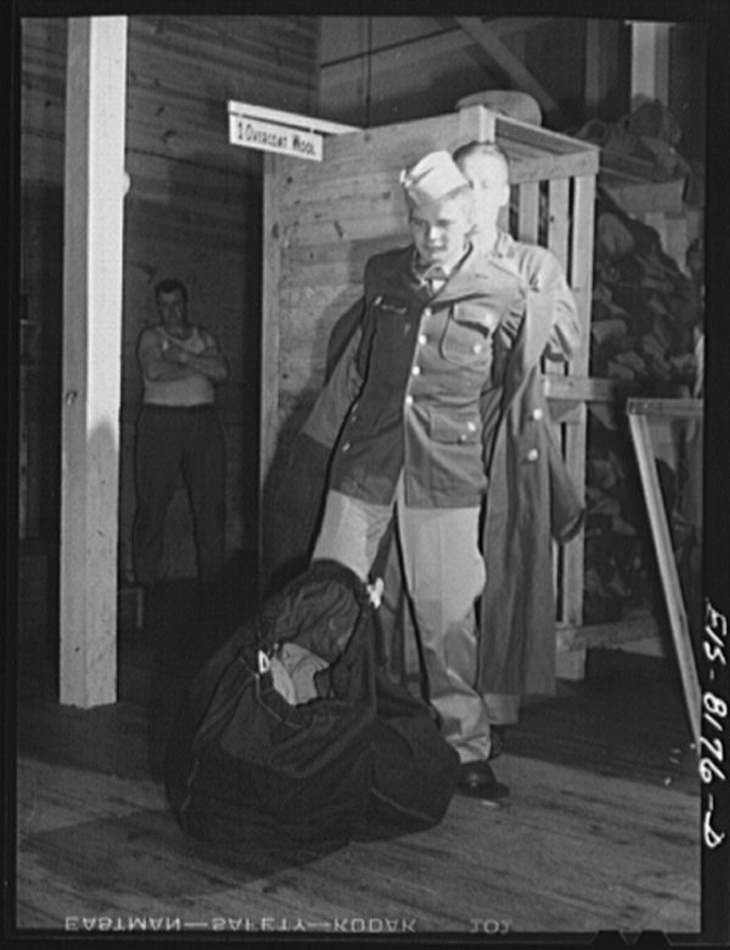 Signing to acknowledge receipt of all his military gear.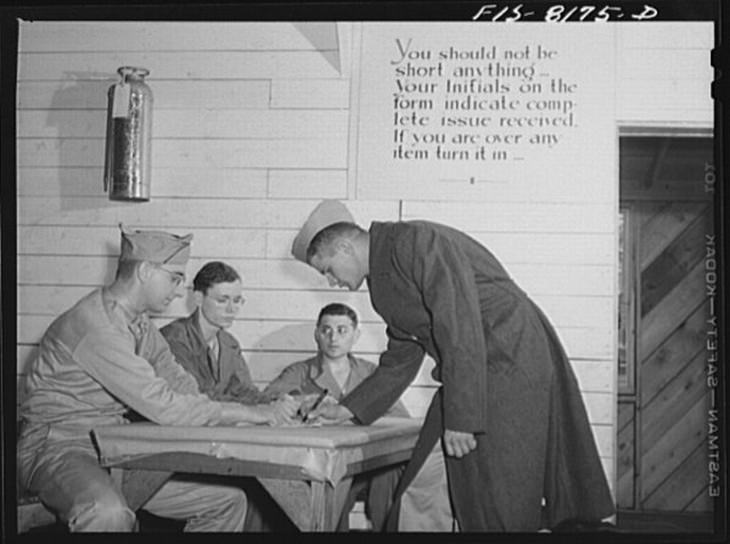 Paying a visit to the chaplain.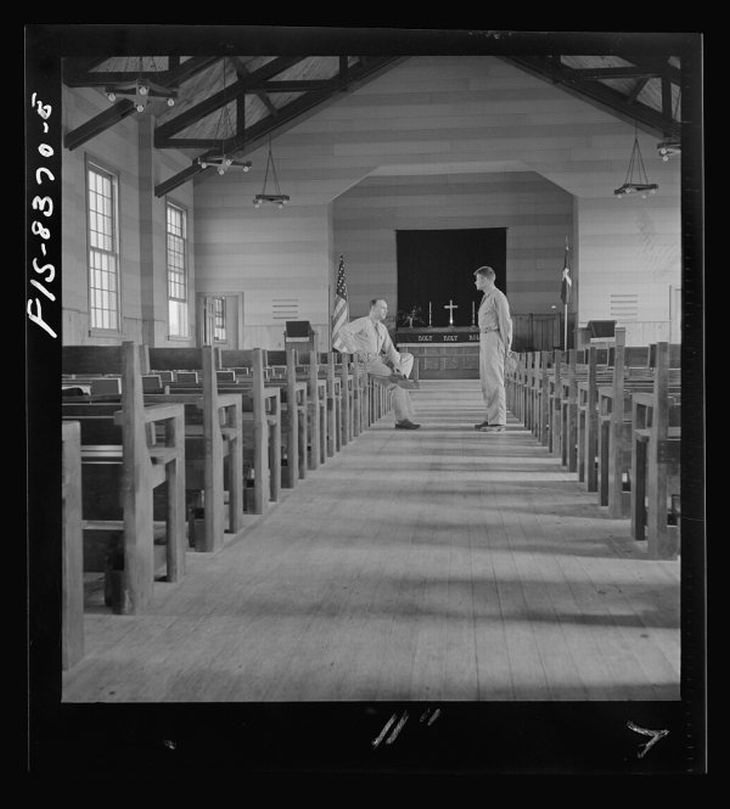 Learning how to make his pack.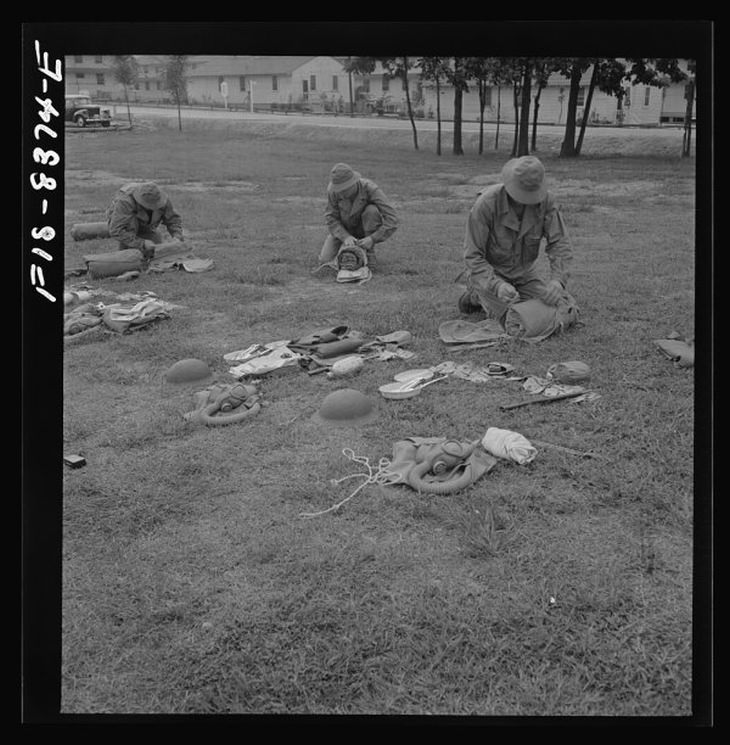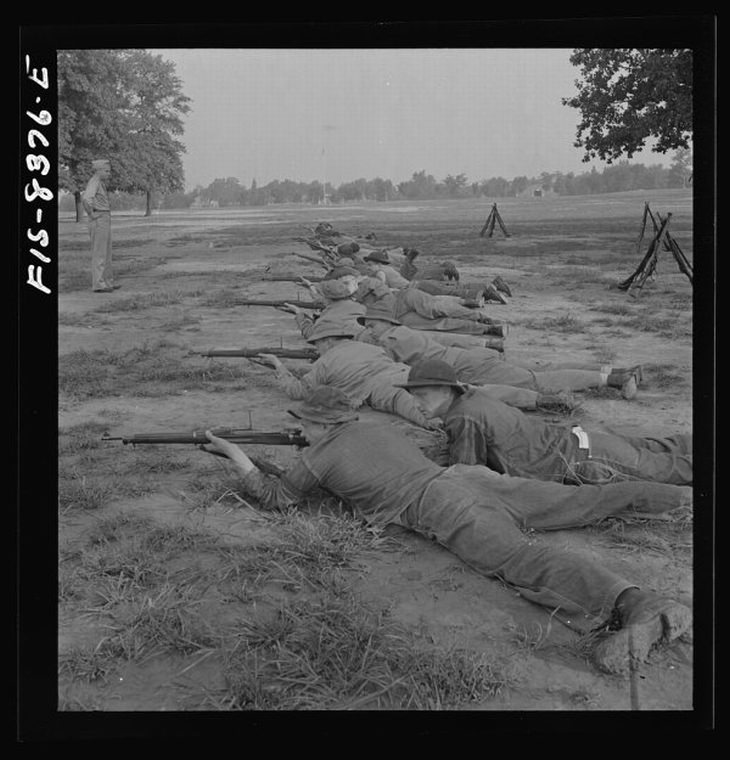 George pictured at drilling practice.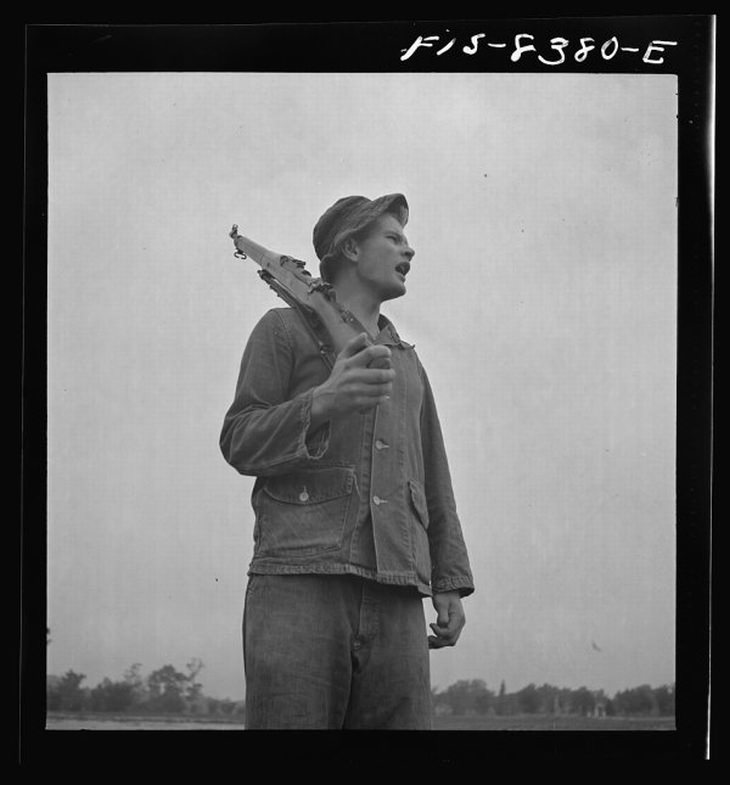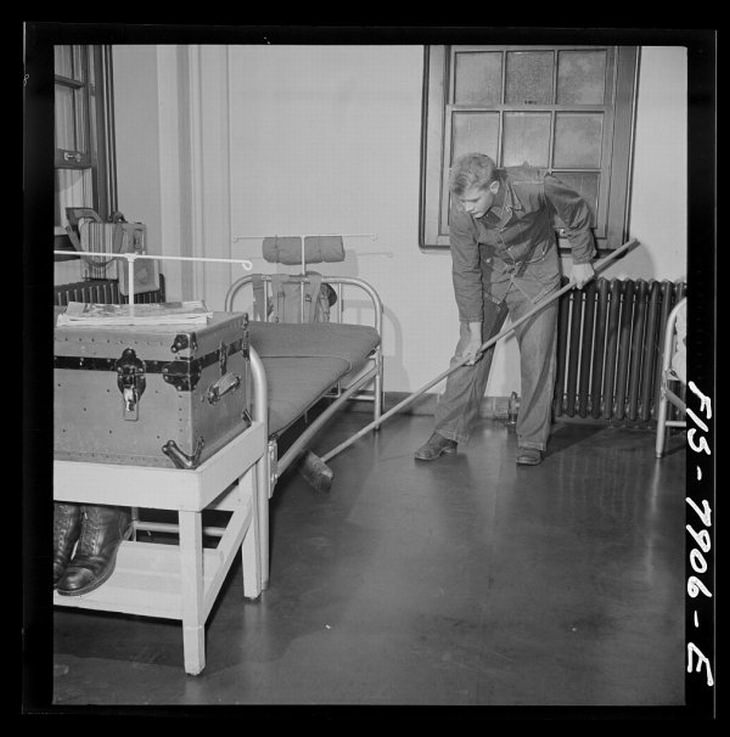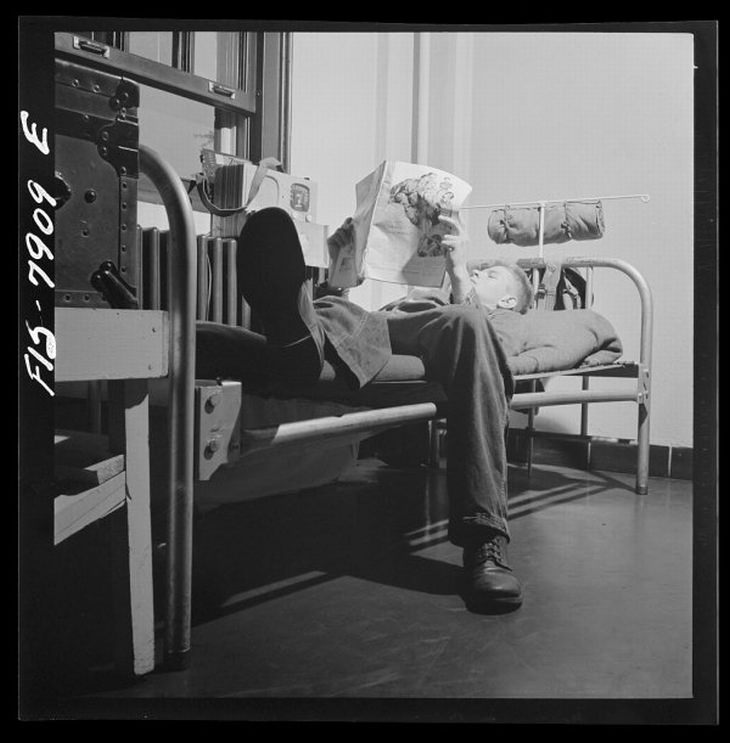 George peels potatoes on kitchen duty.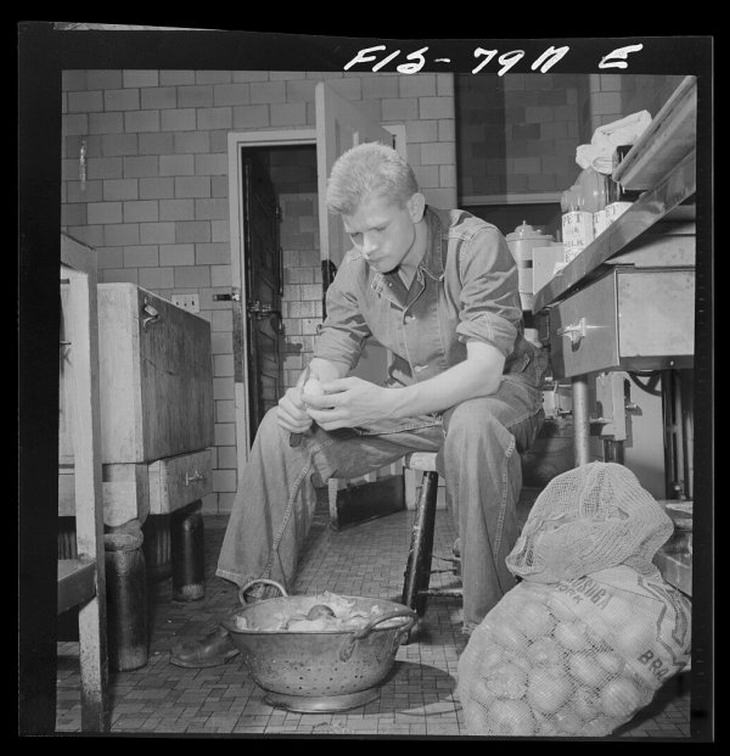 Visiting Mom and Dad on a day off.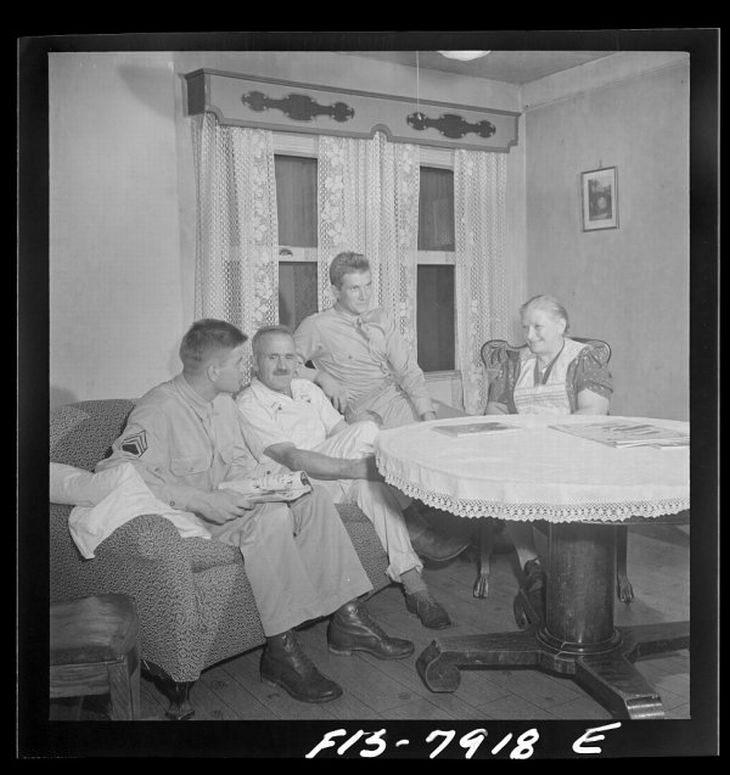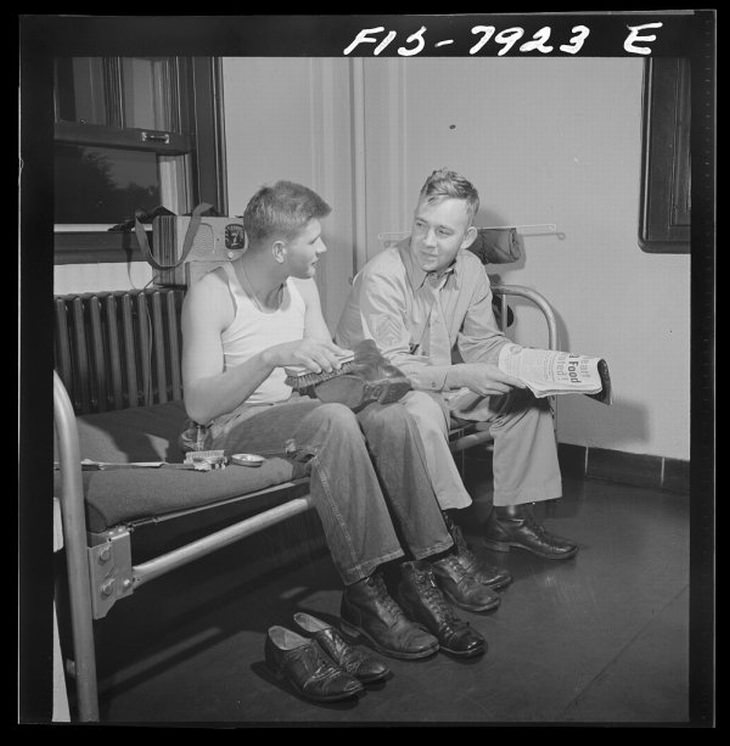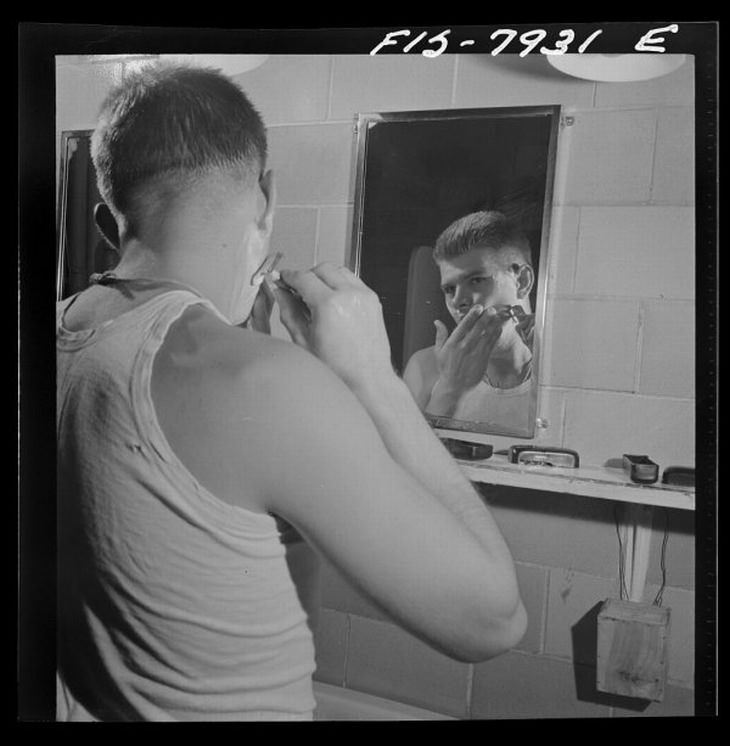 George writes a letter to his folks.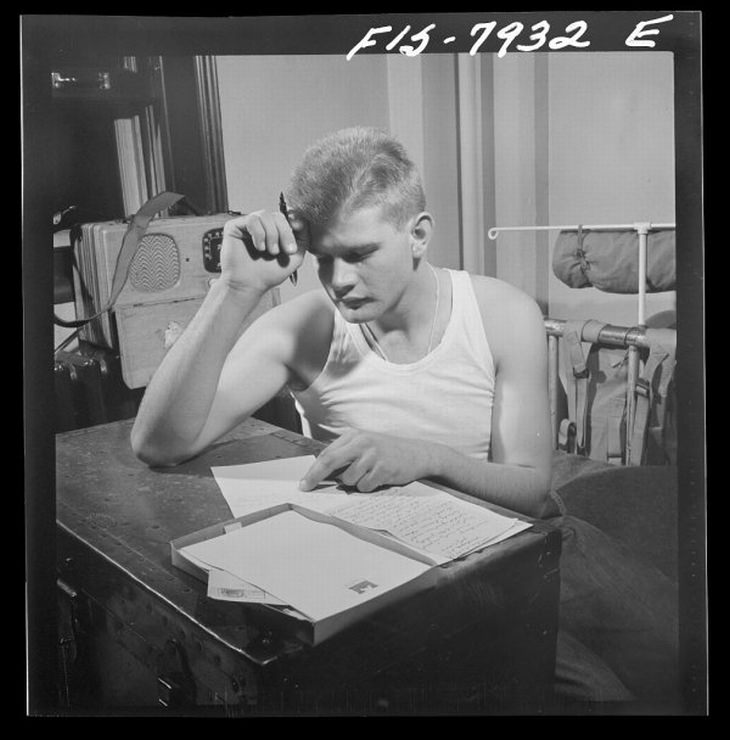 Taking his girlfriend to the movies.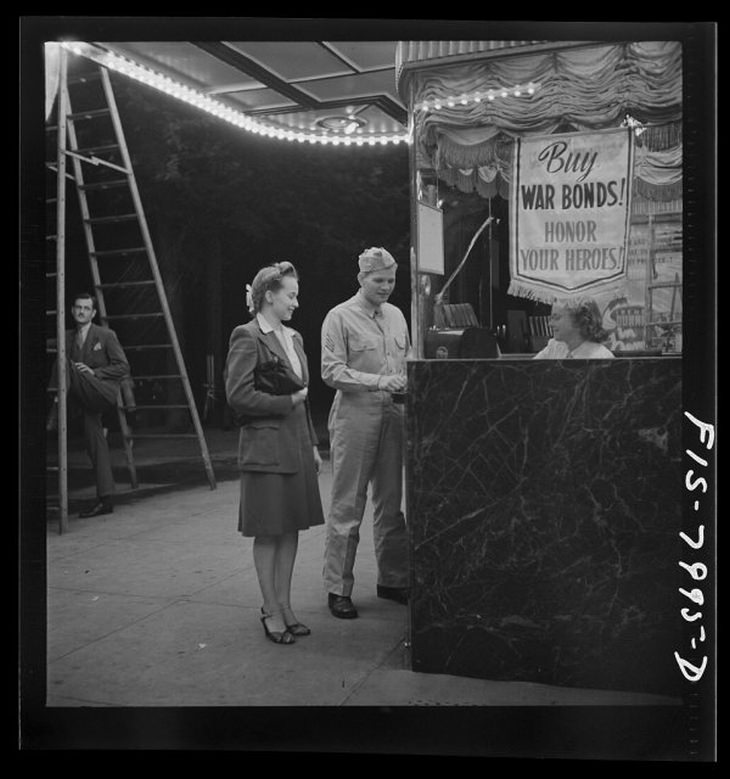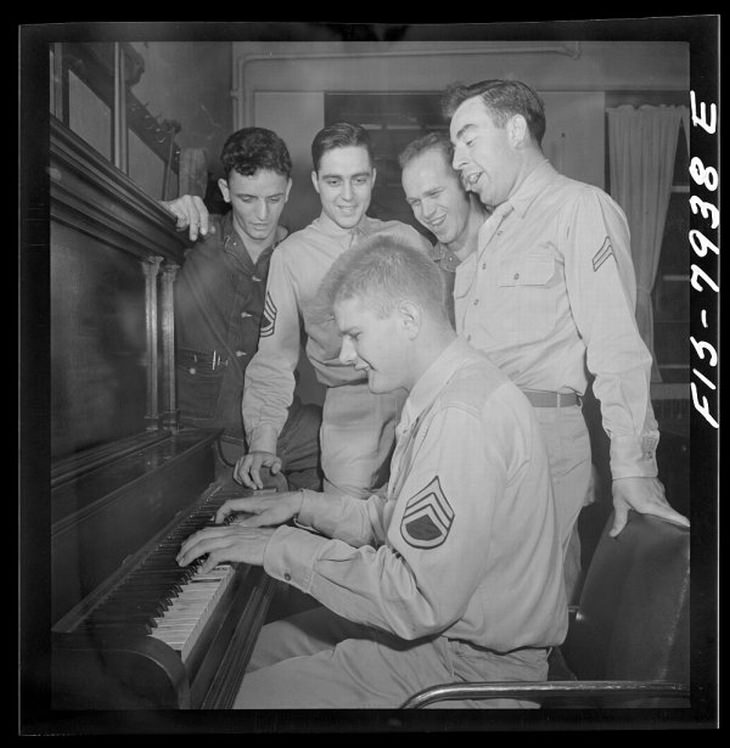 Being put through his paces during physical training.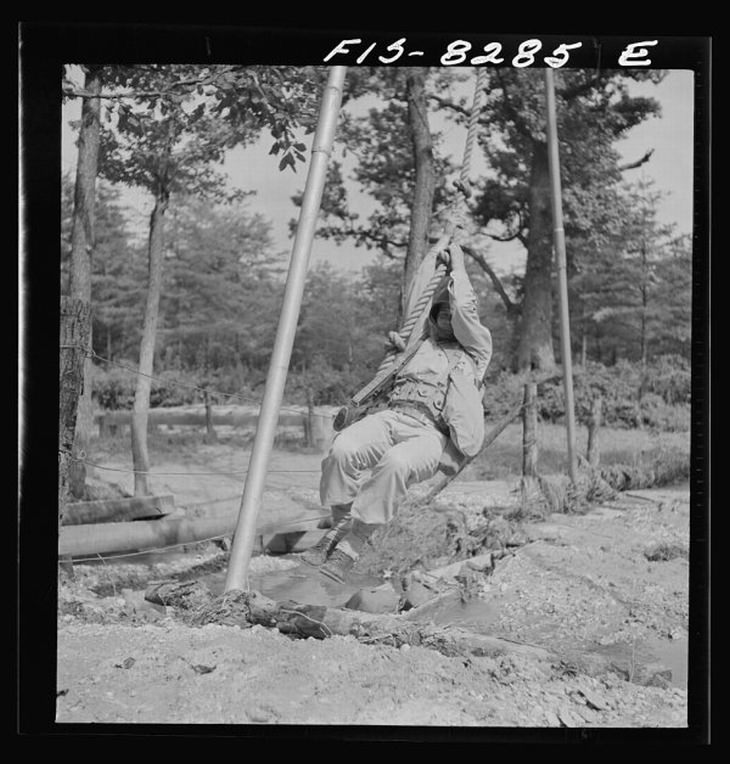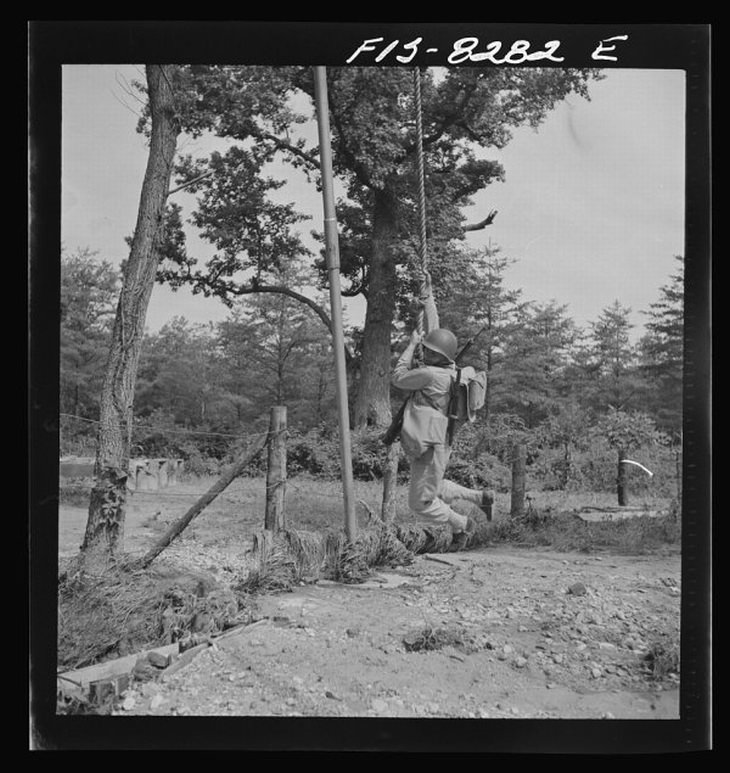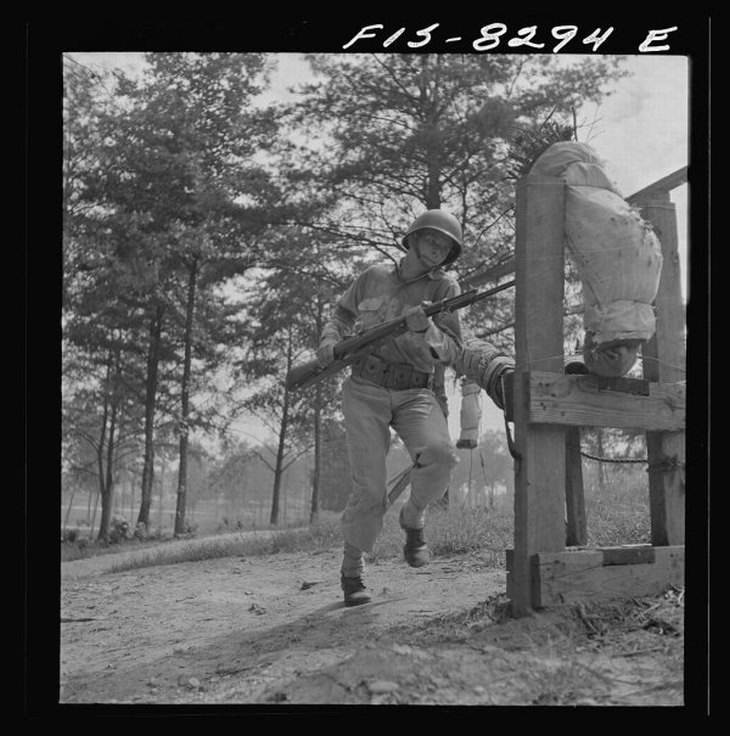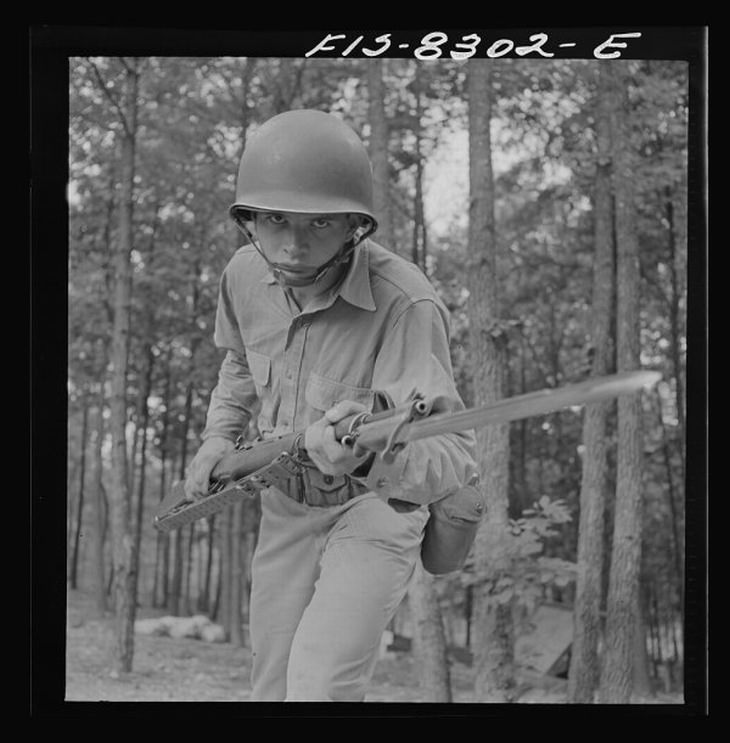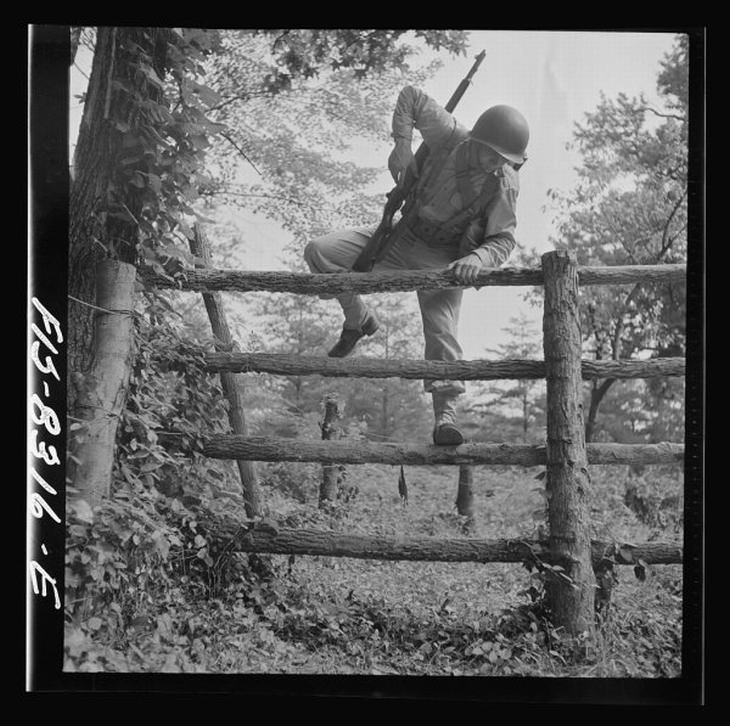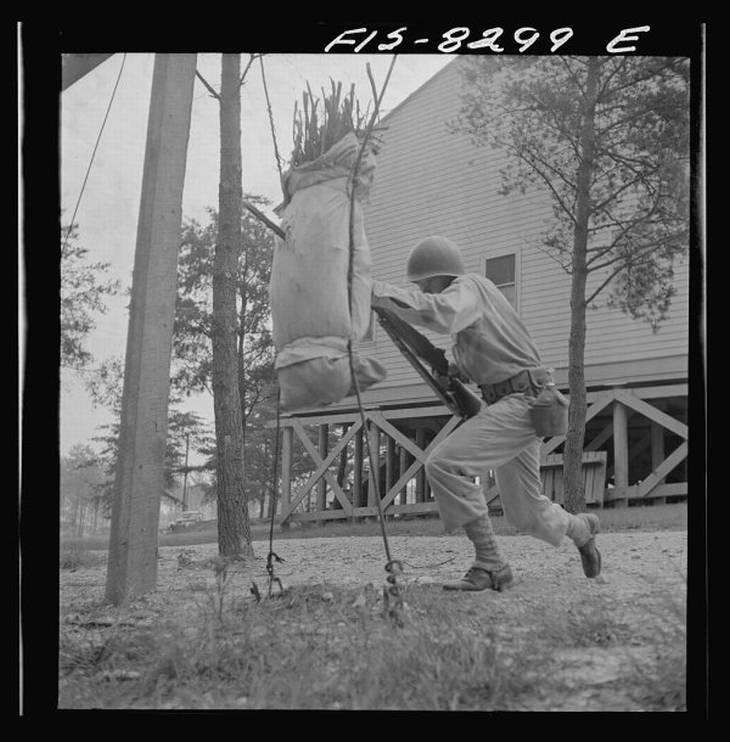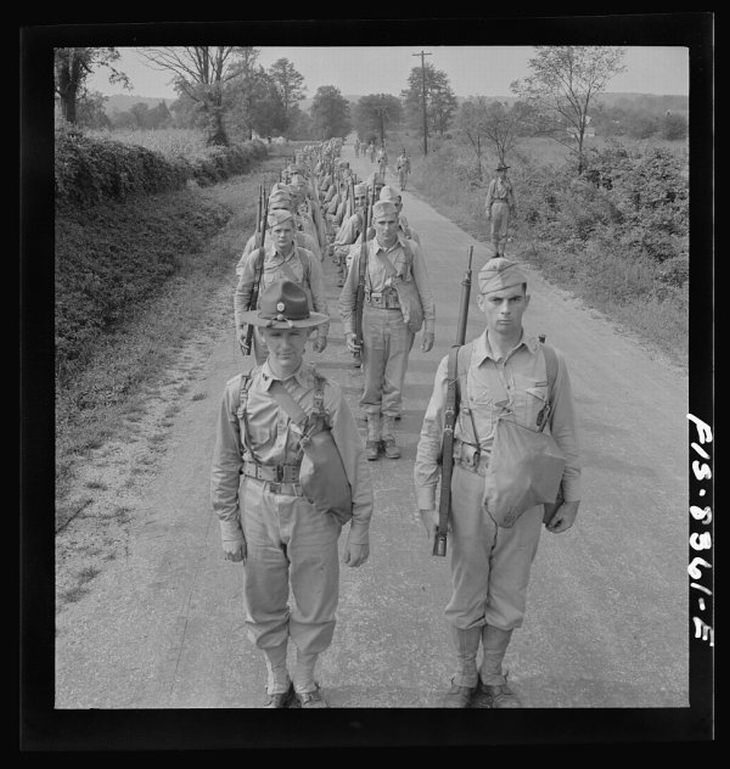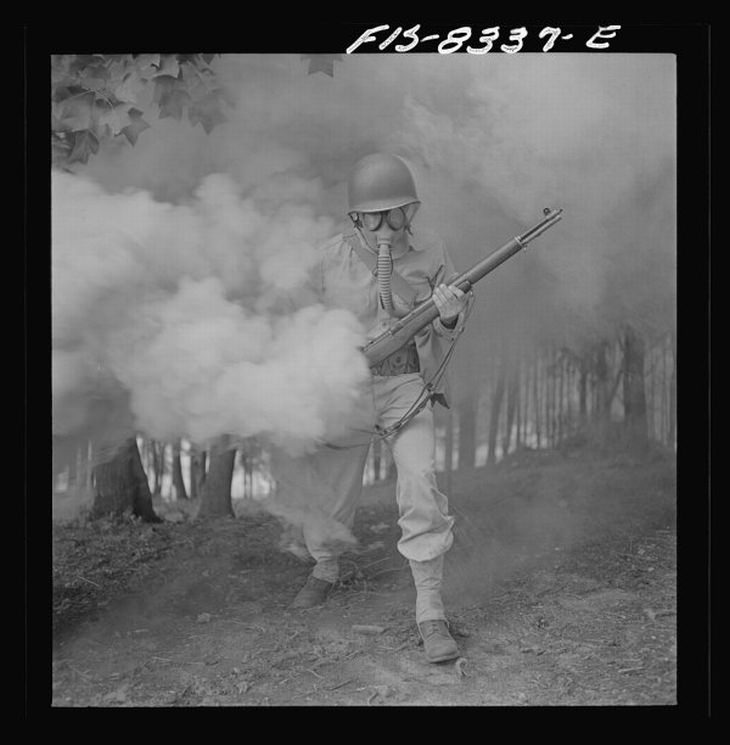 Learning to use a Molotov cocktail.