This non-toxic all-natural oven cleaner can be made with items that you probably already have in your kitchen. It only takes 3 ingredients for the spray with an assist from baking soda. Check out how to make it below.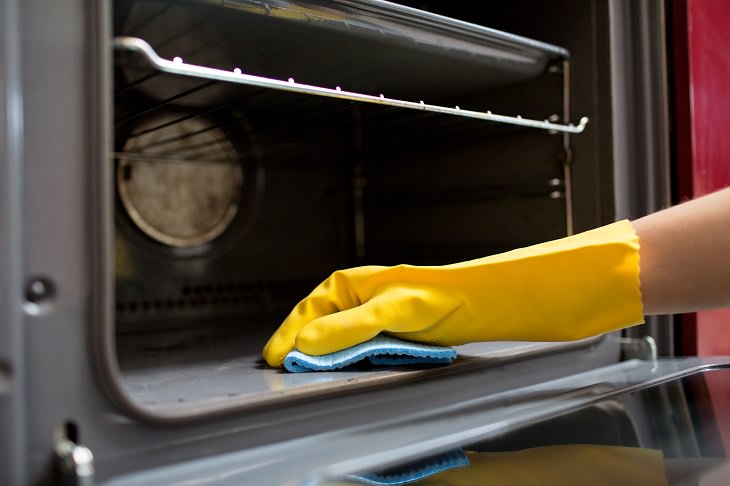 Ingredients
• Orange peel
• Lemon peel
• Distilled vinegar
• Rosemary (optional)
• Baking Soda
• Spray bottle
Directions
1. Peel an orange and a lemon.
2. In a mason jar, add the orange peel, lemon peel, and distilled vinegar. You can also add some rosemary if you like (this will help remove the vinegar smell).
3. Let the ingredients infuse in the jar for around 5 days. Then, using a funnel, pour the liquid into a spray bottle.
4. When you need to clean your oven, apply baking soda to the spots you wish to clean. Spray the natural oven cleaner on to the baking soda – it should start to fizz.
5. Wait 20 minutes before wiping down the oven with a wet sponge.

Source: tiphero
Images: depositphotos