The Peel P50 is the world's smallest car - bar none. This weird and wonderful creation (made in Britain – where else?), which first broke cover in 1962, is said to have a carrying capacity of "one person and one shopping bag".
In 2012, Peel even brought the P50 and its sister car, the Trident, back for a limited production run. You can order the three-wheeled vehicles with either a petrol or electric engine. Although, admittedly there isn't much metal around you when you're sitting in one of the cars, at least they have fully-enclosed chassis for a semblance of protection in the event that you do have an accident.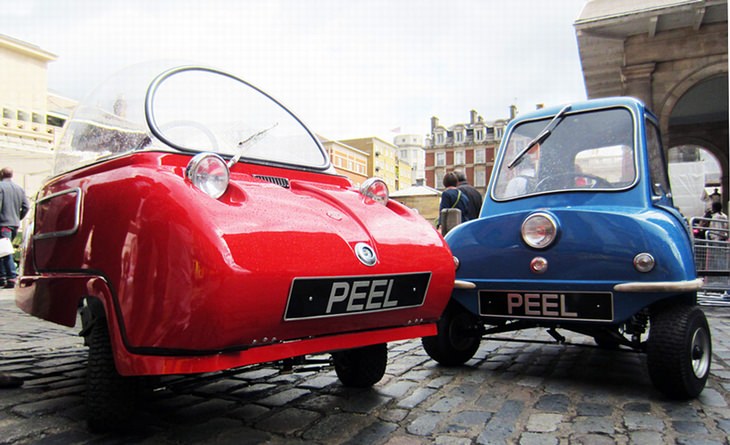 The red car is a Trident, whereas the blue car is a P50.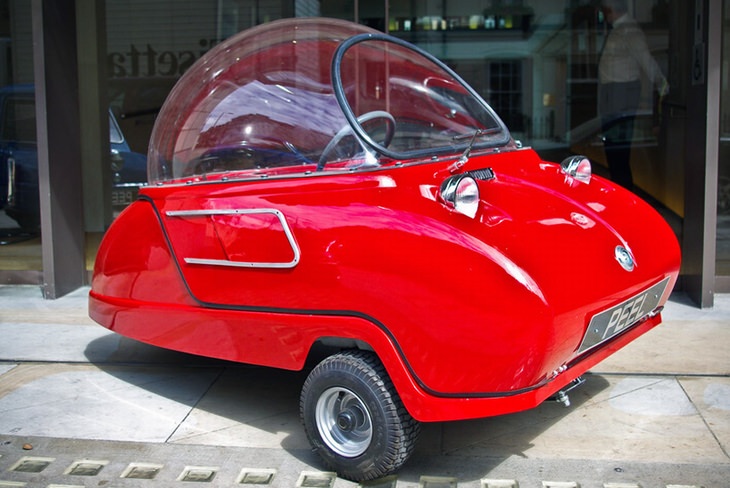 The Trident measures 72 inches long by 42 inches wide, and weighs a little less than 200lbs. You climb in through the top, which swings open vertically. The petrol model has a tiny little 50cc engine, allowing it to reach a top speed of 40mph. The electric model is capable of a similar top speed, and can travel for a range of about 20 miles.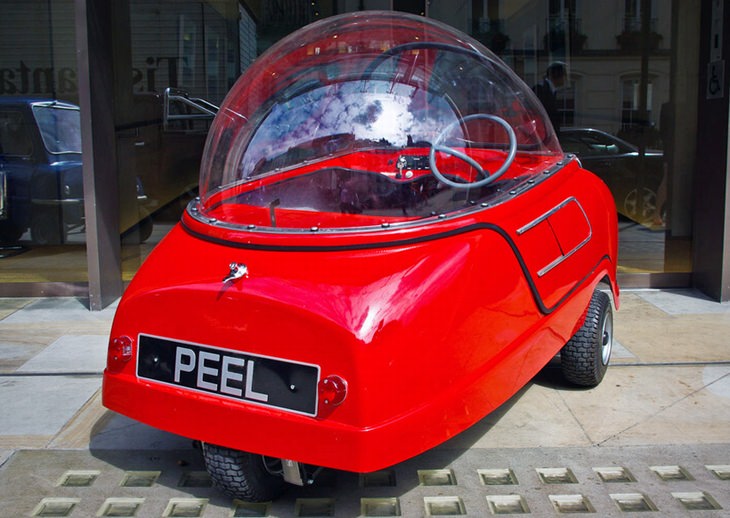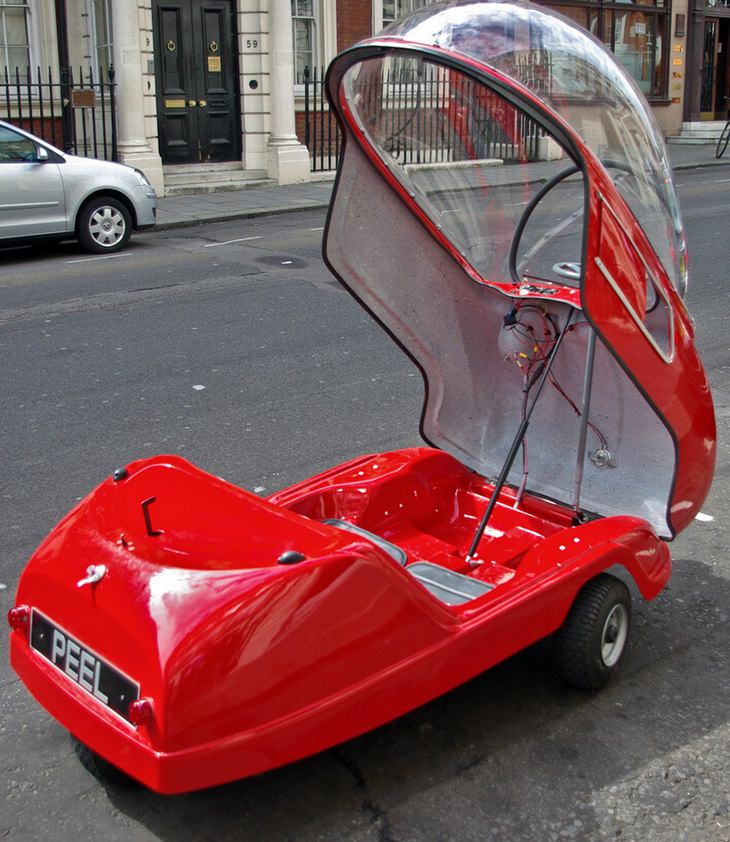 In contrast, the P50 is even smaller, measuring just 54 inches long by 41 inches wide. It's also lighter than the Trident, weighing in at just 132 lbs. The drive-train options are also the same as in the Trident, with a choice of petrol or electric power available. Although the P50 is considerably lighter, the performance specs are identical to the Trident's.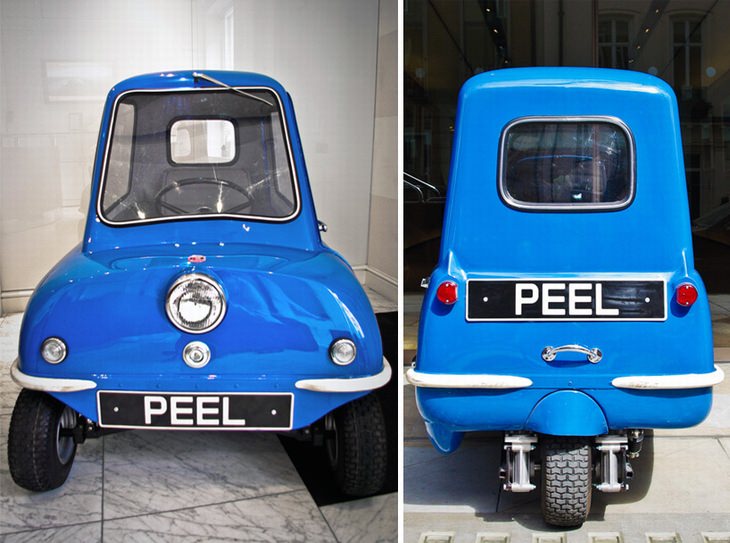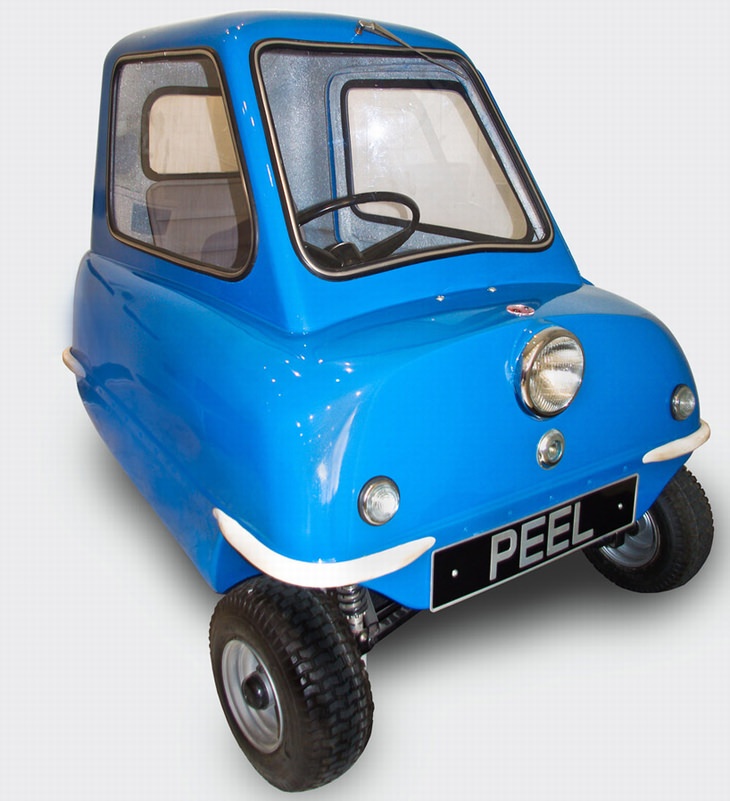 Peel is only making 25 examples of each model at a price of $19,800 each. The standard colors are white, red and blue, but a fetching fuchsia shade is also available exclusively on the P50. Peel is also willing to take requests for custom colors.

BONUS - Take a walk round an original Peel P50 from 1965 in this next video: