Are you ready for the easiest Chicken Teriyaki recipe ever? This dish can be prepared in under 30 minutes, making it the perfect recipe to whip out on a busy weeknight when you're craving something tasty, but don't have a lot of energy or time: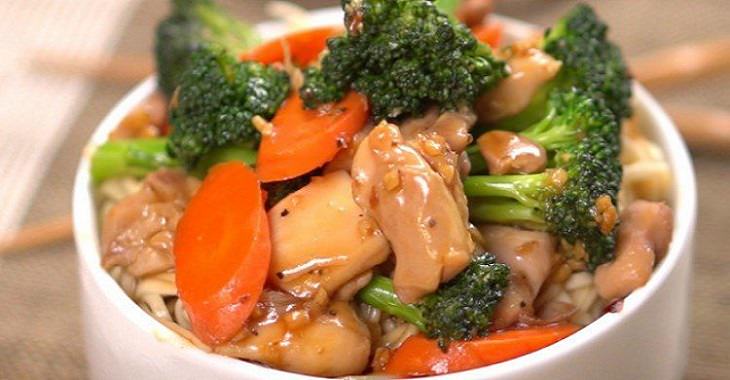 Teriyaki Chicken and Vegetables (Serves 4)
Ingredients
• 1 tablespoon olive oil
• 1 ½ pounds of boneless chicken thigh, chopped
• 8 ounces broccoli florets
• 2 cloves garlic, minced
• 3 large carrots, sliced
• Chili flakes, to taste (optional)

Teriyaki Sauce
• 2 tablespoons ginger, minced
• 1/3 cup of soy sauce
• 1/3 cup of water
• 4 tablespoons corn starch
• ¼ cup of honey
Directions
1. In a small saucepan over medium-low heat, mix all the ingredients for the teriyaki sauce. Stir occasionally, for about 5 minutes, until the sauce has thickened. Set aside.
2. Heat a large sauté pan over medium-high heat. Add the olive oil, then add the chicken in a single layer. Let it cook undisturbed for about 3 minutes, or until browned, then flip and cook on the other side until browned.
3. Add the garlic, carrots, teriyaki sauce, and let it simmer for 5 minutes.
4. While the chicken is cooking, steam the broccoli.
5. Add the broccoli to the cooked chicken and sauce. Sprinkle with chili flakes (if using), and toss to mix.
6. Serve on a bed of rice or udon noodles.
Source: tiphero