Going fast on four wheels is one thing, but going fast on just two is another thing altogether. The fastest motorcycles in the world can reach scarcely-believable speeds, and take the utmost skill, bravery and respect to be ridden safely. You undoubtedly have to be wide awake should you choose to try out one of these sleek speed machines! Here are the top 11 fastest motorcycles in the entire world:
11. Ducati 1098S, 169mph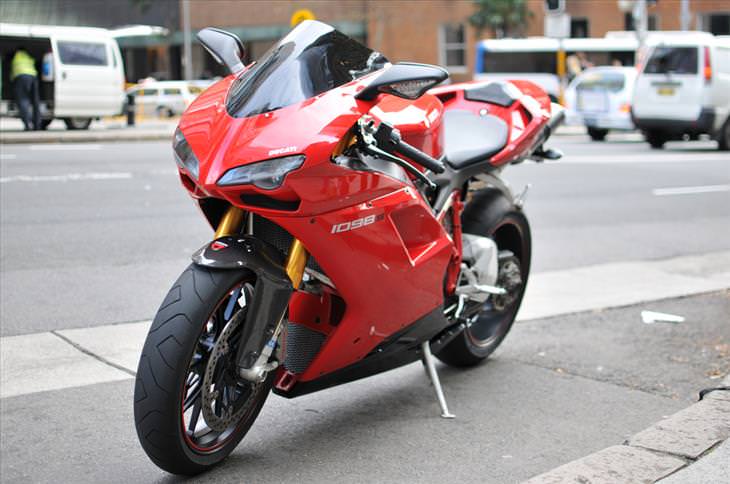 Hailing from Italy, this beautiful motorbike has a 160-horsepower engine. Seeing as it doesn't have the mass of a car to move around, it can propel the 1098s to nearly 170mph. The thoroughbred 1098s has genuine racing pedigree, drawing on Ducati's racing technology and know-how, and incorporating many racing components. This is evident in the comprehensive weight-saving conducted on the bike's frame, as well as its suspension setup.
10. BMW K 1200S, 174mph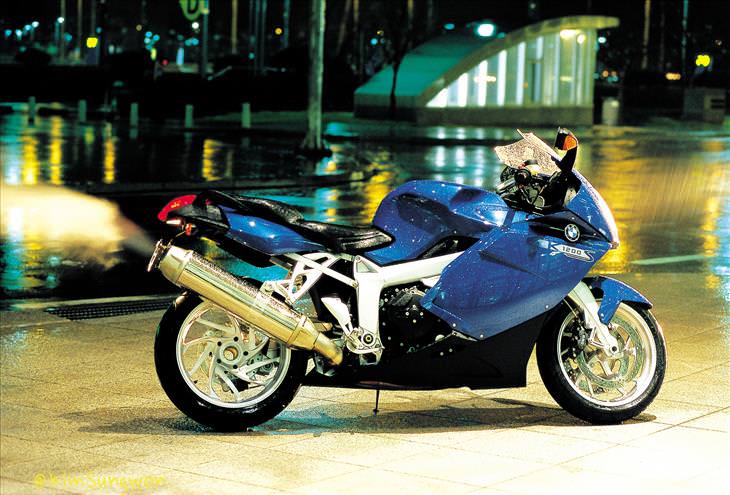 BMW is more well-known for producing crazy, tail-happy sports saloons than motorbikes, however it also produces some of the world's finest two-wheeled machines. The K 1200S is easily identifiable as a BMW thanks to its distinctive styling, and is described as a "sports touring" bike. Its most notable features include its revolutionary suspension design and twin four-piston brakes, which help to slow it from its blazingly-fast 170mph-plus top speed.
9. Aprilia RSV 1000R Mille, 175mph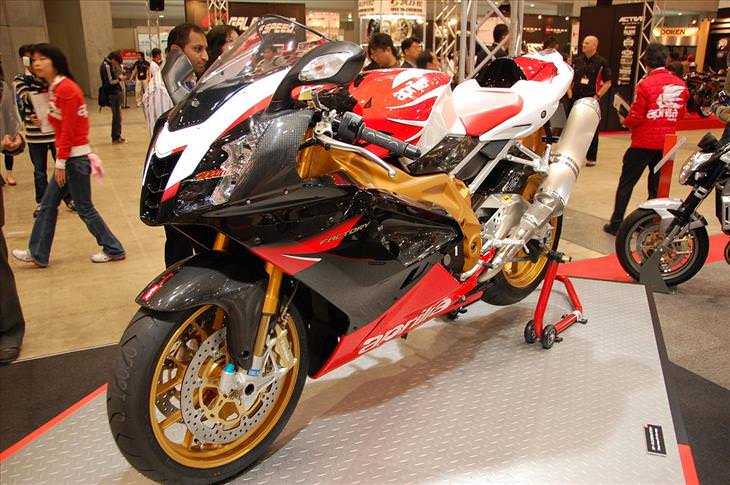 Yet another highly-exotic Italian sports bike slots into our list at number 8. Although it features a smaller, less powerful engine than the previous two bikes on the list, it can go slightly faster than them thanks to its sleek design and very low weight. Gear selection is through a six-speed, chain drive transmission, allowing the rider to cover a quarter-mile from a standing start in just 11 seconds.
8. MV Agusta F4 1000 R, 176mph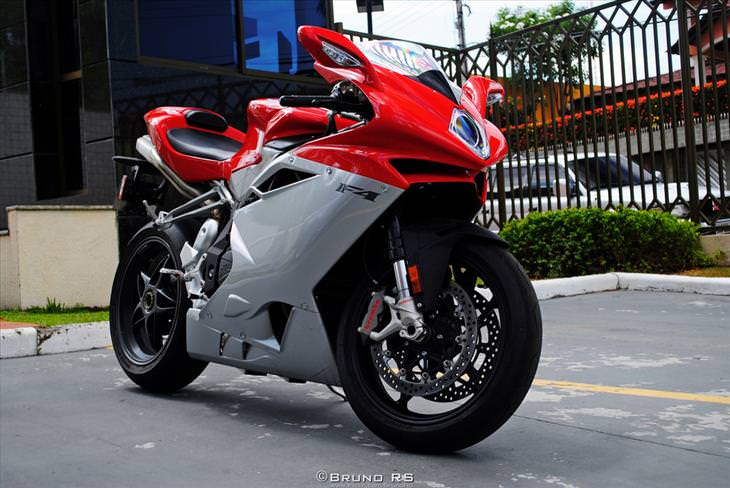 This beauty is a limited edition sports bike from the specialist Italian manufacturer MV Agusta. The manufacturer is reputed around the world for producing some of the most exotic motorcycles money can buy. The F4 1000 R is no exception, featuring a dual-overhead cam, 16-valve, liquid-cooled engine and styling that makes it looks like it's going blindingly fast while at a complete standstill. In 2006, the model managed a 185mph (299km/h) run on the Bonneville Salt Flats in Utah, USA, making it the fastest-ever production motorbike with a 1000cc engine.
7. Kawasaki Ninja ZX-11/ZZ-R1100, 176mph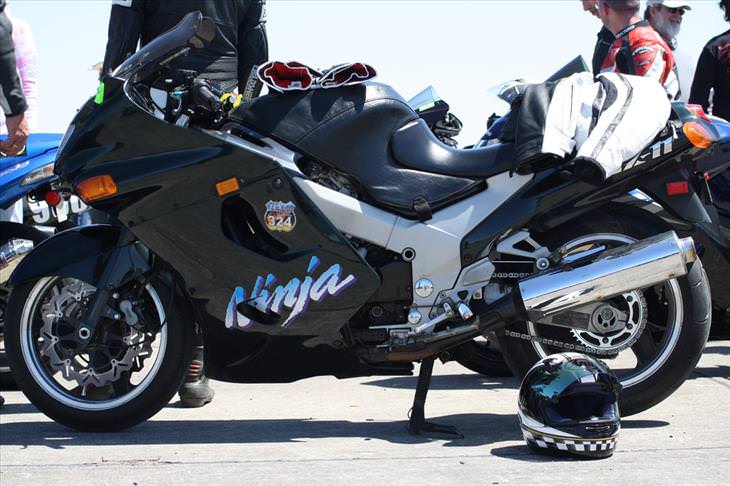 With a name like that, this legendary sports bike could only ever come from one country – Japan. In fact, three different iterations of the Ninja feature throughout this list. This particular model had an 11-year production run, produced between 1990 and 2001. Although it's slightly down on power relative to the other bikes in this list, and despite being over 15 years old at the time of writing, it still retains its rightful place among them.
6. Kawasaki Ninja H2, 183mph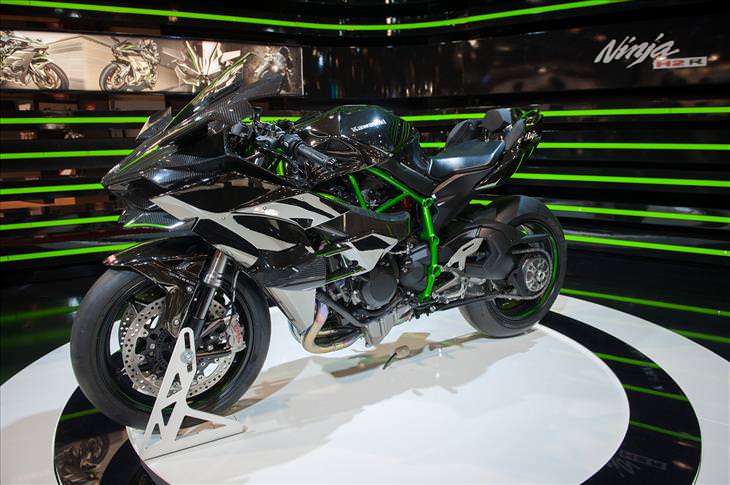 This bike is the newest of the three Ninja models found on this list, with its production commencing from 2015. It has a track-only sibling, which can reach speeds in excess of 220mph. The H2 is essentially a de-tuned version of the track-only bike, and is among the fastest-accelerating bikes ever to go on sale to the general public. It can rev to no less than 13,000 revolutions per minute (rpm), and features a supercharger for a 200-horsepower power output.
5. Yamaha YZF R1, 186mph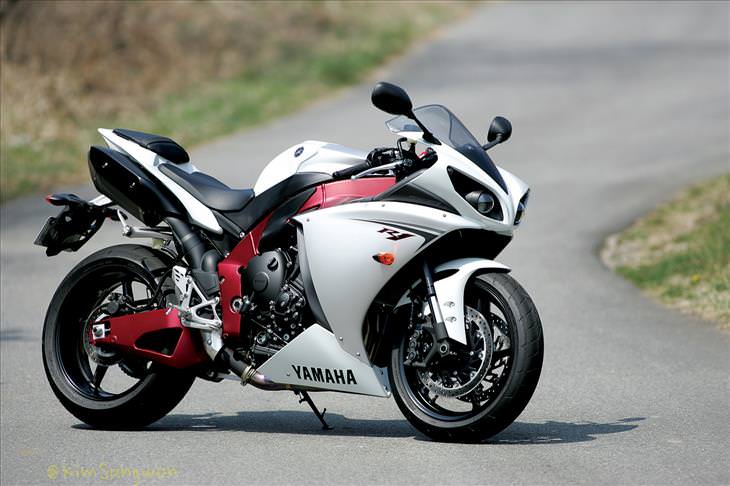 A 197-horsepower power output is more than adequate for a small-sized performance car, let alone a motorbike, so you can only imagine how all the surrounding scenery turns into a blur when riding this thing. It features an unusual 20-valve engine, and also has traction control to prevent excessive wheelspin at high speeds. Furthermore, its electronics systems are derived from MotoGP racing. The R1 has been in production for almost 20 years, and there's no sign of the production run coming to an end anytime soon.
4. Kawasaki Ninja ZX-14R, 186mph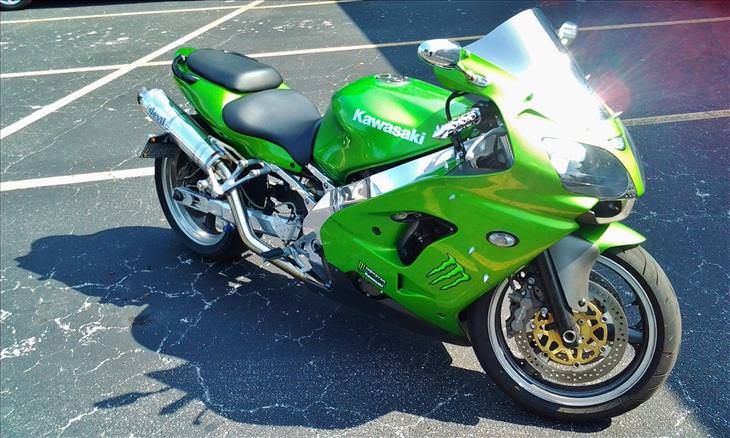 The ZX-14R, which went into production in 2006, was first unveiled to the public at the 2005 Tokyo Motor Show. It's capable of accelerating to 60mph (100km/h) from a standing start in just 2.7 seconds. The "14" in the bike's name is a reference to its enlarged engine capacity over previous models – 1,441cc. It's also capable of more than its quoted top speed, however it has an electronic limiter to prevent it from exceeding 186mph.
3. Honda CBR1100XX Blackbird, 190mph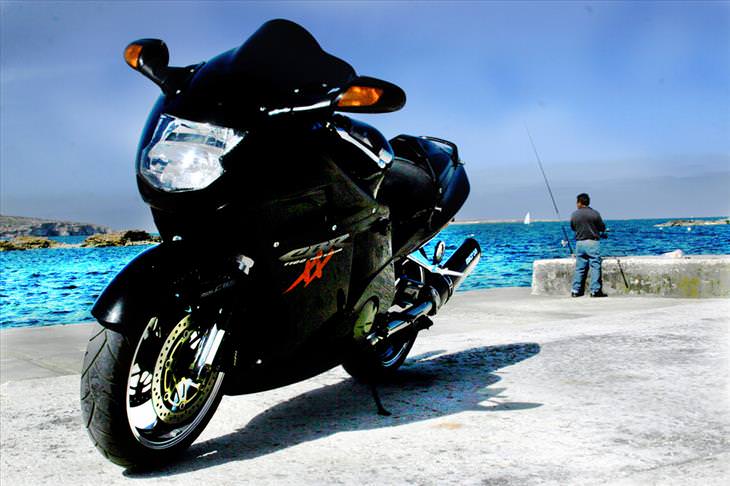 The Blackbird was the bike to steal the title of the fastest production motorbike in the world from the Kawasaki Ninja ZX-11 (further up this list) when it went on sale in 1996. A highly-successful 11-year production run, ending in 2007, saw the bike attain a cult following. Its design is particularly notable for incorporating a dual counter balancer shaft, making the bike exceptionally smooth to ride even at license-losing speeds.
2. Suzuki Hayabusa, 194mph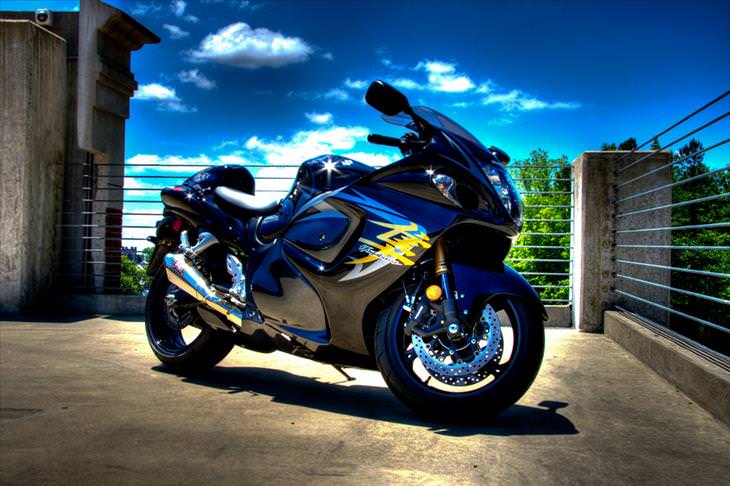 The Hayabusa went on sale in 1999, immediately becoming the world's fastest production motorbike. Apart from its crazy top speed, it has built a reputation for itself as being a completely uncompromising bike – extremely fast, yet it still rides and handles extremely well, as well as being comfortable, reliable and even (somewhat) economical. Many Hayabusa owners take their bikes to drag strips, tuning them to reach speeds of close to 250mph.
1. MTT Turbine Superbike, 227mph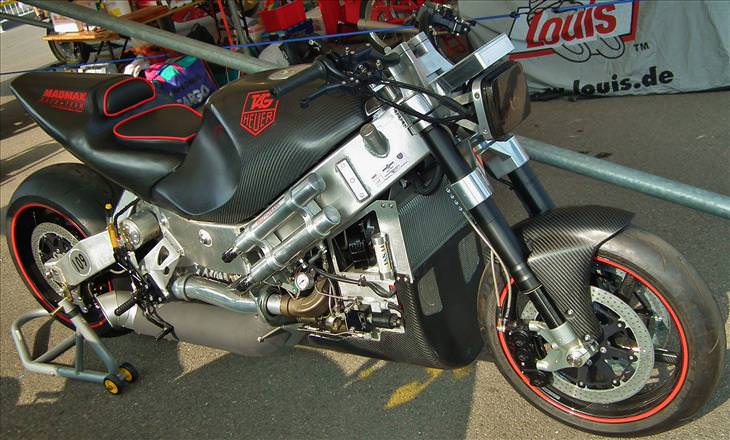 This highly-exclusive bike is powered by a rebuilt Rolls-Royce jet turbine engine. Yep, you read that right – a jet-engined bike that can be used on the street. After trying it out, one journalist said: "It feels like bungee-jumping, except with the bungee pulling you forwards rather than upwards." The bike, which produces 320 horsepower, was manufactured by Marine Turbine Technologies of Franklin, Louisiana, USA. It holds the Guinness World Record for the fastest production bike ever made.