The News Today on Thursday 13th April 2017
• Sevilla Sees Spectacular Easter Celebrations
• Australian Senator Calls for Easter Egg Boycott
• 'Gangsta Gardener' Provides Neighbors with Fresh Food
• Deal Leads to Evacuations in Syria
• Taiwan the First Asian Country to Ban Dog & Cat Meat
Quote of the Day
"Honesty is the first chapter in the book wisdom."
- Thomas Jefferson
Picture of the Day
Click on image to enlarge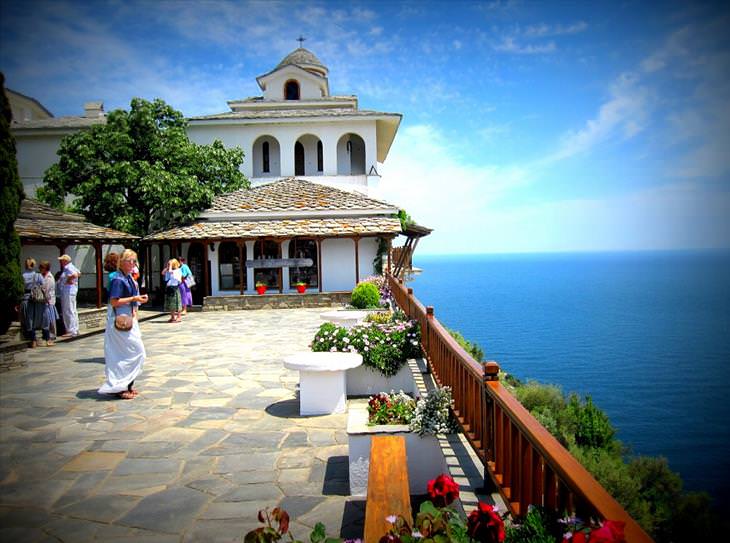 Ronald Saunders - Taken from the Monastery of the Archangel Michael, at Thassos, Greece
On this day in 1742, George Frideric Handel's Messiah was performed for the first time in New Music Hall, Dublin. In 1743 the former U.S. president Thomas Jefferson was born. And in 1997 Tiger Woods became the youngest golfer to win the Masters, aged just 21.

​Sevilla Sees Spectacular Easter Celebrations
Rick Steves's European Easter show takes in Europe's most bombastic Holy week celebrations.
Australian Senator Calls for Easter Egg Boycott
Leader of the One Nation party Pauline Hanson is encouraging fellow Australians to boycott Cadbury's halal chocolate eggs, describing them as an 'Islamic tax.'
'Gangsta Gardener' Provides Neighbors with Fresh Food
Tired of a lack of healthy food, a self-proclaimed Gangsta Gardener takes it upon himself to feed the neighborhood.​
Deal Leads to Evacuations in Syria
Buses filled with Syrian rebels and civilian evacuees have arrived near the capital city, Damascus.
Taiwan the First Asian Country to Ban Dog & Cat Meat
Those who are caught eating or trading the now illicit meat can be fined up to $8,200.