10. Dodge Charger Police Interceptor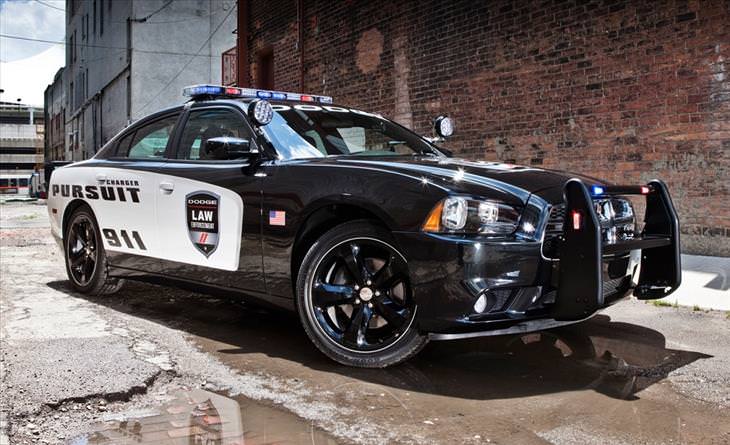 If you're looking to speed away from the police, then, unfortunately for you, it won't be long before you're surrendering once this beast of a car joins the pursuit. This is currently the fastest police car in the United States and it can outrun any vehicle that is trying to evade the justice system. This car has a V8 engine that provides it with a whopping 292 break horsepower and a top speed of 237 kph. Each car costs $46,000.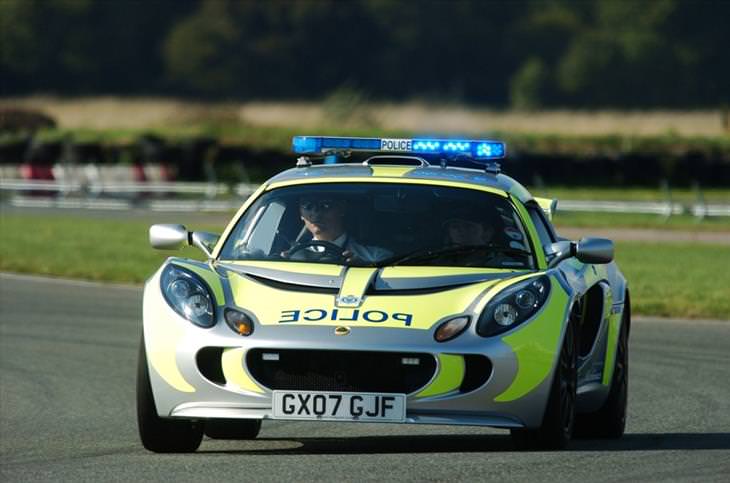 When it comes to a high-speed pursuit, speed is obviously the name of the game and our next car definitely has that in abundance. This police car comes equipped with a monstrous 220-horsepower engine that can provide a top speed of 225 kph. Police officers who wish to drive this beast of a car have to go through rigorous training. This car can be found roaming the streets of Australia and the United Kingdom and has a total value of $84.000.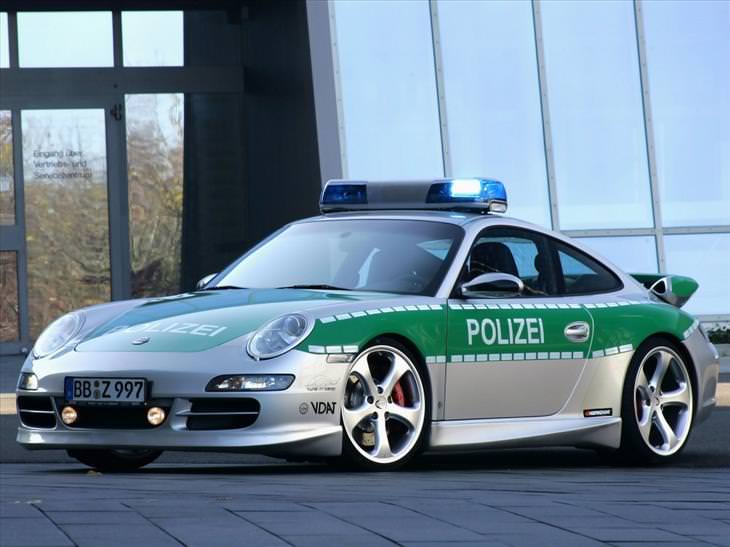 Under the hood of this fantastic car, you'll find a 6-cylinder engine that gives the car its impressive speed of 299 kph. This $95,000 car is definitely not one you would want to see behind you in a high speed chase.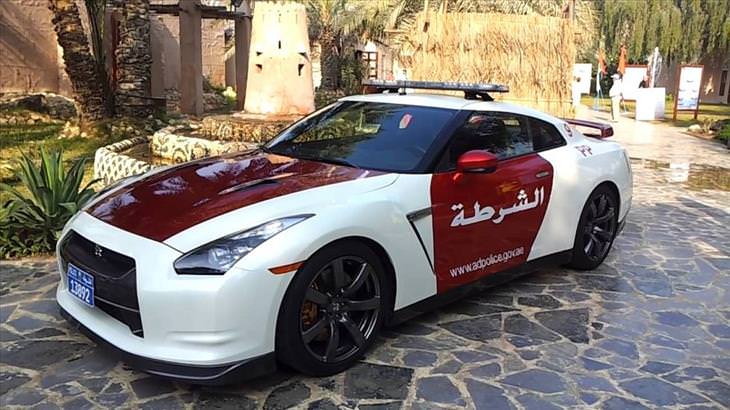 This is one of the most prized police cars in the Abu Dhabi police car fleet and it has been used in a number of undercover operations where a high value target was sought after. The blinding speed and power of this car will make any felon think twice about running for their lives. When it comes to money, this car costs a whopping $100,000.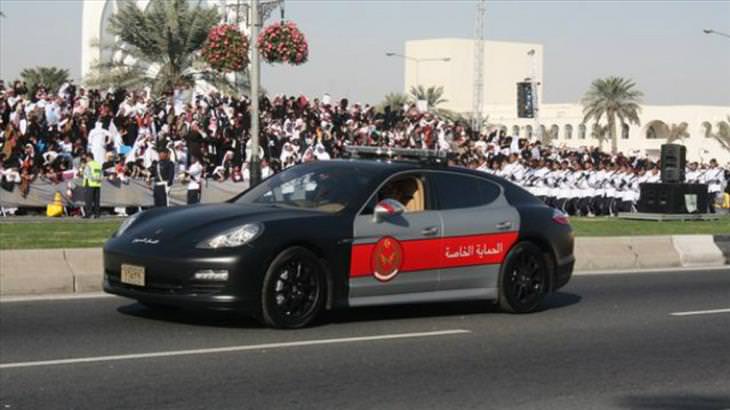 With one of the largest super-car fleets in the world, the Qatari police happen to benefit from the fact that the Qatari government has some shareholding in Porsche. This insane car has a top speed of 305 Kph, making it even faster than the aforementioned Porsche Carrera 911. If you thought the $100,000 price tag of the Nissan GT-R was high, this car costs $75,000 more.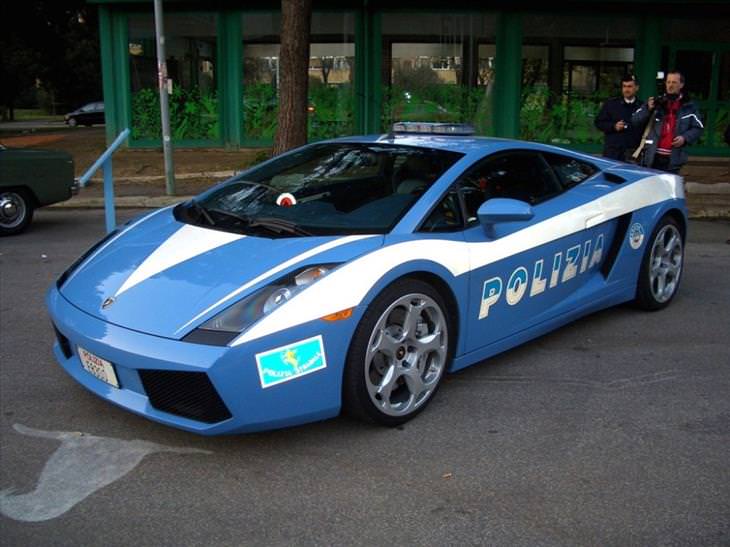 The crooks and villains of South Africa, Italy, and the UK have to deal with the Lamborghini Gallardo Police Interceptor, which has an outrageous V10 engine that generates 570 horsepower and has a range of 760 km. No one actually knows the top speed of this vehicle. This insane piece of kit costs just $248,000.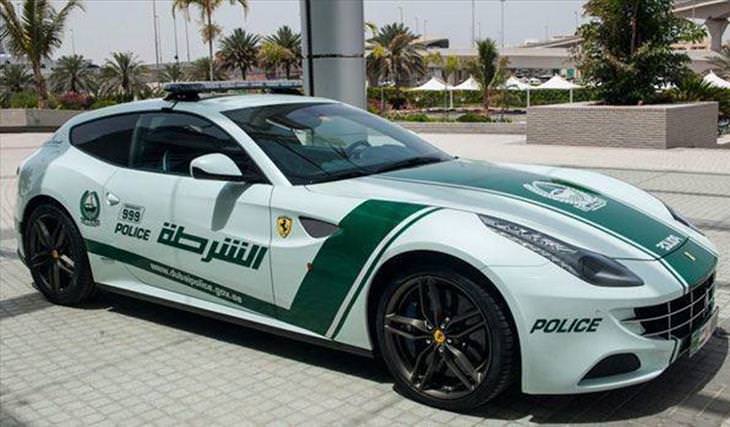 This car is the prized possession of Dubai's police force. This four-wheel drive, four seater vehicle has a top speed of 335 kph, and can go from 0-100 kmh in under 4 seconds flat. This monster of a police car comes with the hefty price tag of $300,000.
3. Lamborghini Murcielago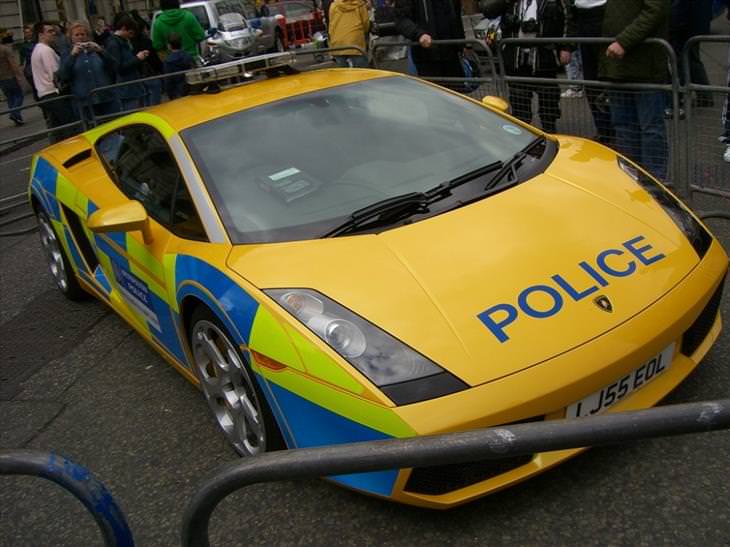 This is the prized possession of London's Metropolitan Police force, and has a top speed of 322 kmh. It features a 10 cylinder V9 engine and has a maximum horsepower of 550. What's the total cost for this amazing piece of technology? Oh, just $380,000.
2. Mercedes Benz Brabus Rocket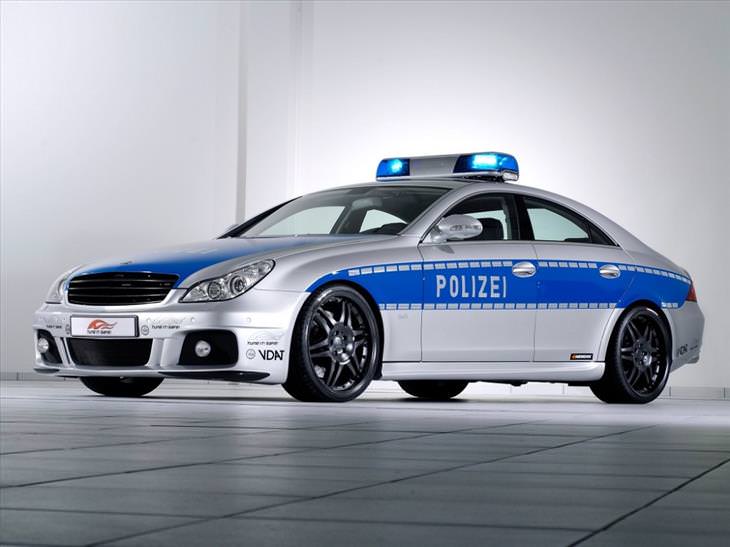 Germany is home to some of the world's top car manufacturers so it's not too surprising to see expensive cars doing police work. This particular police car has an enormous 6.3L V12 Biturbo 800 engine, giving it a top speed of 367 kmh. If the police force in your home city wanted to buy one, it would set them back a staggering $580,000.
1. Bugatti Veyron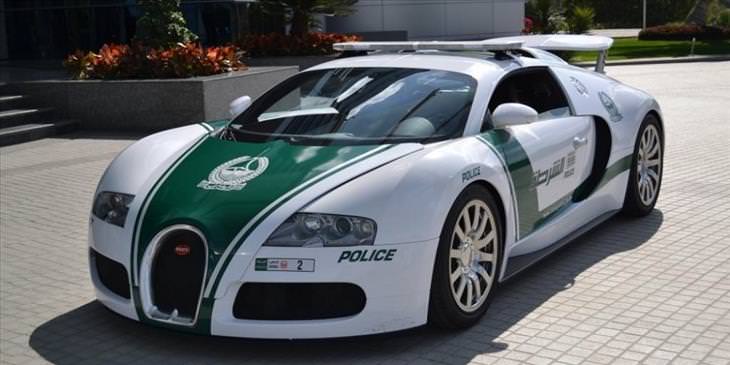 The most expensive Police Interceptor in the world can be found in the United Arab Emirates. With a top speed of 430 kmh, it is the fastest car on this list. However, this car is rarely seen on the roads and is now more of a show piece that is used to display Dubai's wealth and prosperity. The total cost for this police car? $4 million.