Breakfast is one of the most important meals of the day, as what you eat in the morning can affect you for the hours come. Breakfast provides you with the brain power necessary to start your day off with a bang. Therefore, kicking off the day with a delicious, healthy breakfast is crucial. But if you're not a morning person, cooking up a nice meal can feel like an arduous and impossible task.
When 69-year-old Peter Browne retired from his job as a pilot, he decided to embark on a brand new mission: creating the perfect breakfast for his wife. What he eventually came up with is truly ingenious.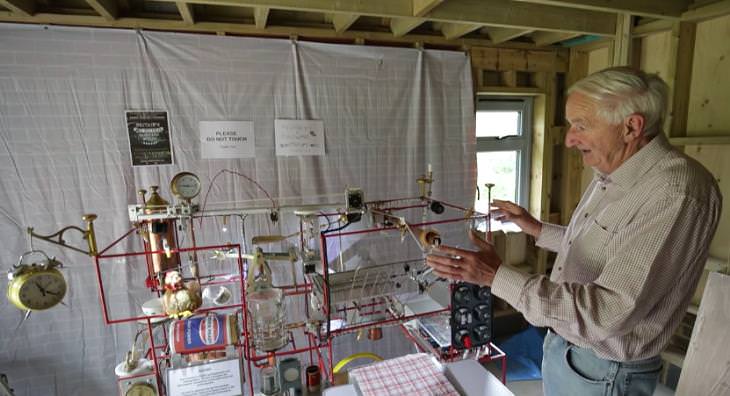 Mr. Browne calls this machine the "Sunday Morning Breakfast Machine." While other husbands might bring their wives a tepid cup of tea, Mr. Brown knew that he had the opportunity to take his wife's breakfast up a notch. Before long, he was coming up with plans complex enough to make professional engineers blush.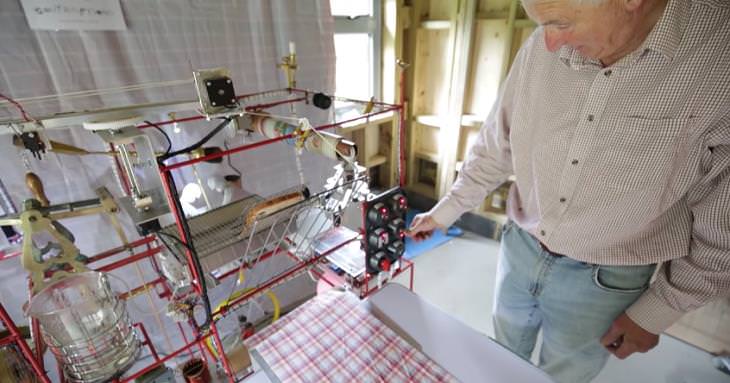 After a short period of time, his simple plan to make a simple breakfast for his beloved wife had turned into an elaborate Rube Goldberg machine. It covered all the necessary breakfast basics, starting with a nice cup of English breakfast tea.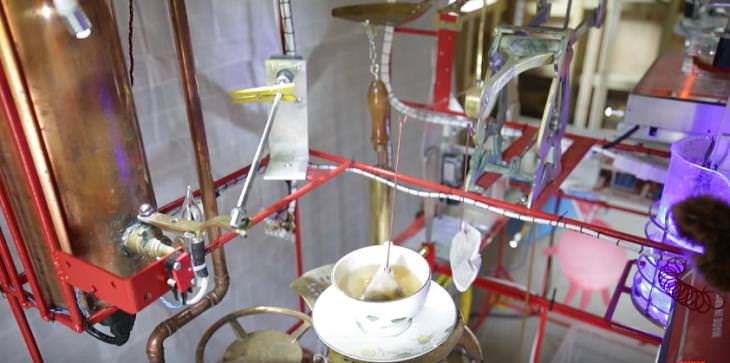 However, this is only the beginning of what this amazing machine is able to cook up. For a quick protein fix, Mr. Browne dedicated part of the machine to making soft-boiled eggs.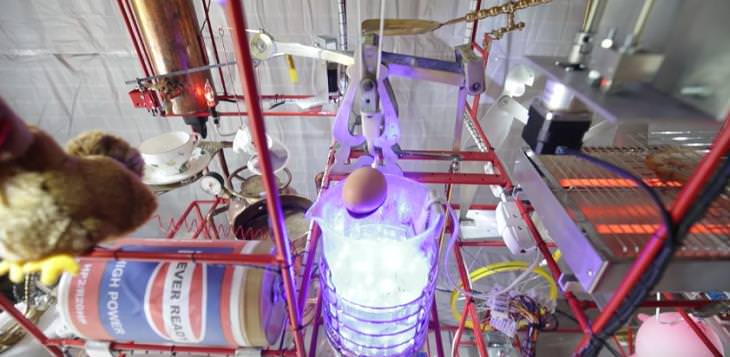 A nice cup of tea and a decent soft-boiled egg are one thing, but what you really need to complete a breakfast is toast. Peter knew that the grill could be dangerous, but when it comes to the most important meal of the day, you've got to take chances.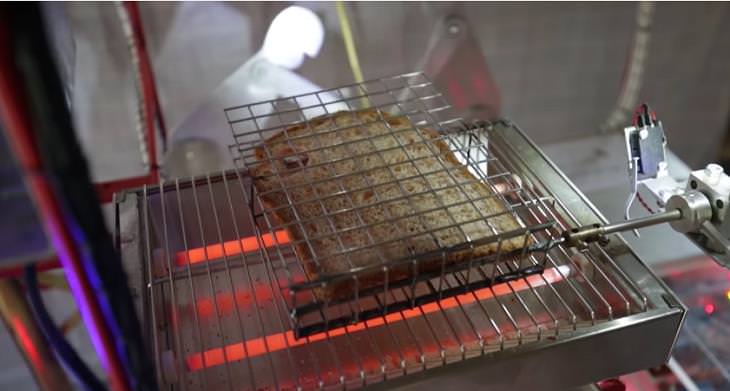 It took Mr. Browne three months to complete his breakfast machine, but the end result was perfect. To see for yourself what really happens when he flicks the switch, watch the video below:
Source: boredomtherapy