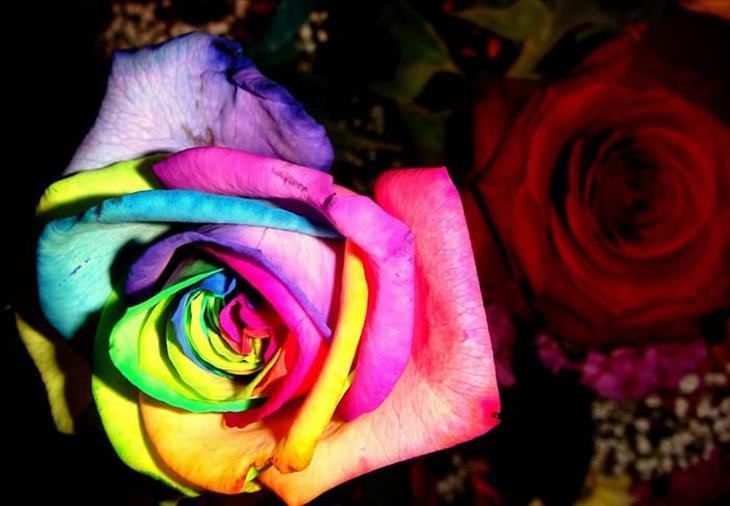 Pictured here is the rainbow rose, which features all seven colors of the rainbow. They also go by another name, happy roses, as these roses symbolize happiness.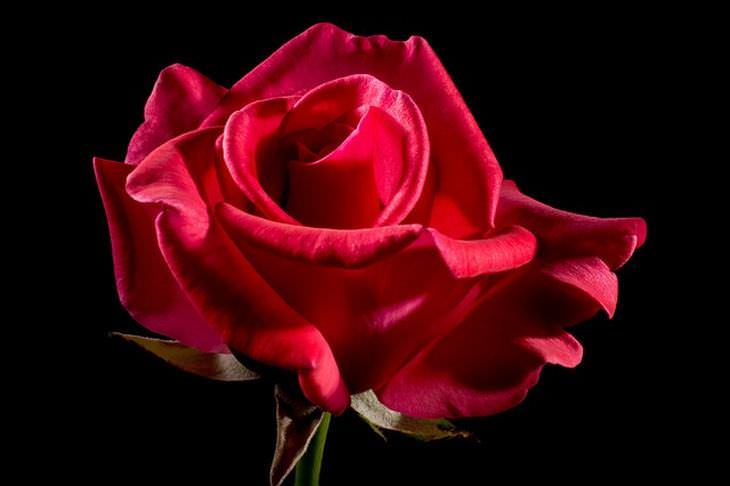 A single red rose is the most well known of roses, and has long conveyed the message: "I love you."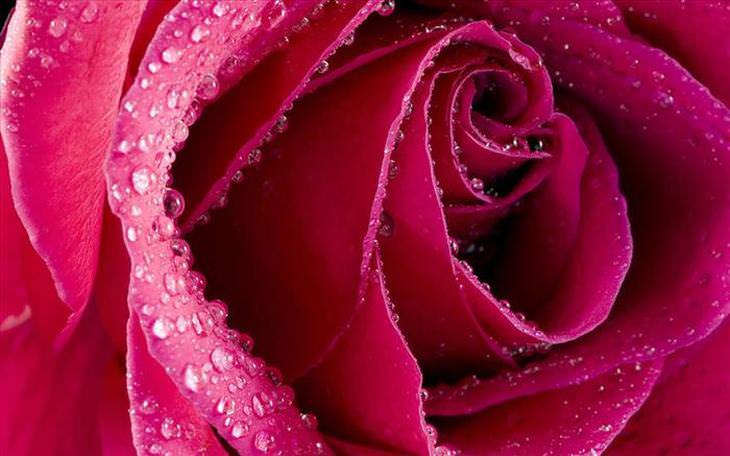 Pink is usually for romantic love. A pink rose that has no thorns may mean you have loved this person ever since you met them. In other words, it's the flower of love at first sight. If it has thorns, a dark pink rose may convey appreciation, a thank you.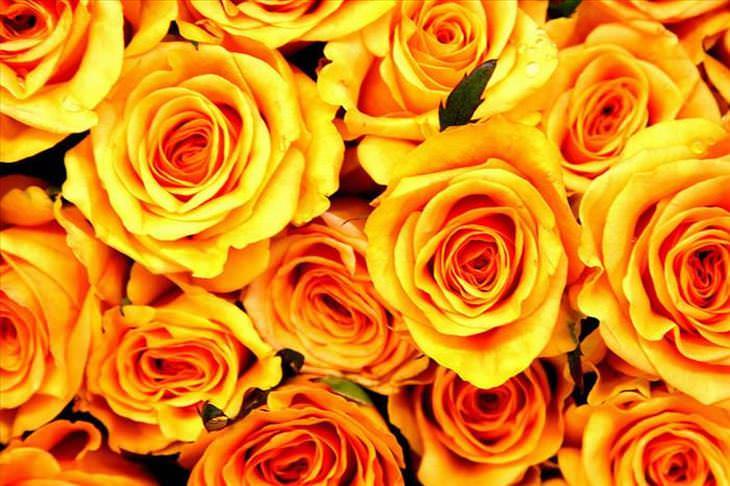 A yellow rose symbolizes friendship, caring, light, joy and pleasure. It may signify new beginnings.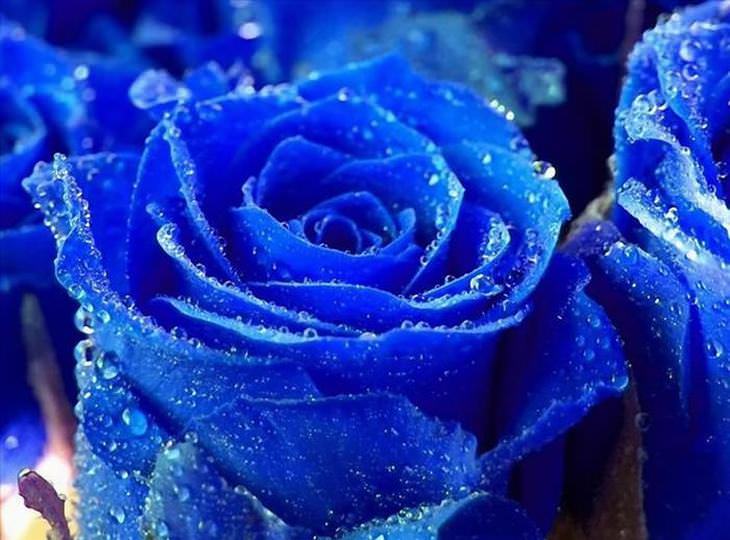 The blue rose, as it's not found in nature, is the rose of mystery, and mystic.
White roses are often used as a bridal bouquet. They represent good luck and a happy love.
A red tiger stripe rose, if single, means complete and total devotion. Half a dozen red tiger stripe roses represent a love that requires cherishing and keeping. Eleven may mean deep, true love. While 13 are for secret admirers.
Pink roses symbolize appreciation and admiration. Sometimes they convey a message of: 'please believe my true feelings about you'.
A purple rose is a royal rose, a message of richness and dignity, and also deep love, usually, symbolizing love at first sight.
A single rose, regardless of color, is a message of simple gratitude.
A white rosebud can be a symbol of girlhood, while a red rosebud is symbolic of purity and loveliness.
Coral Rose
A coral rose represents desire and passion.
Pictured here is a double delight tea rose, which generally means that you will always be remembered by the person who gave it to you.
An orange rose symbolizes a measure of enthusiasm or fascination.
A green rose symbolizes a message of calm, fertility or fruitfulness.
A dark red-colored rose represents an alluring beauty, not aware of itself.
A black rose does not exist in nature. It can be created by mixing water with black ink, and usually denotes a bad omen of death and farewell.
Light pink roses can symbolize admiration, sympathy, grace, joy and sweetness.
Combined, yellow and white roses symbolize harmony.
Yellow, red tipped roses symbolize friendship or falling in love.
White Tipped Purple Roses
While, white tipped purple roses denote a joyful mystery and a supply of demand.