Following the Iranian revolution of 1979, Iranian women were made to wear Islamic hijab dresses on days that came to be known as forced hijab days. On March 8th, 1979, more than 100,000 women marched (albeit unsuccessfully) in protest.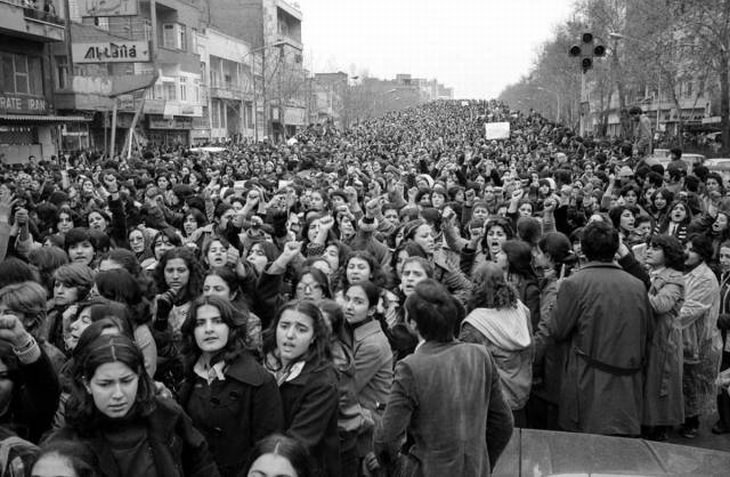 The US Environmental Protection Agency was formed in 1970. Prior to that time, New York City was one of the most polluted cities in America.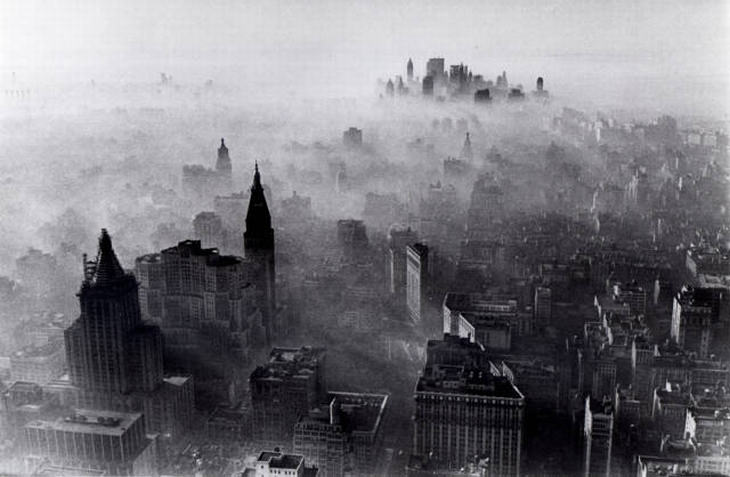 A man trying to sell his new Chrysler Series 75 following the 1929 stock market crash. He's asking for the equivalent of $1,400 for a car that would have cost him $22,590 in today's money.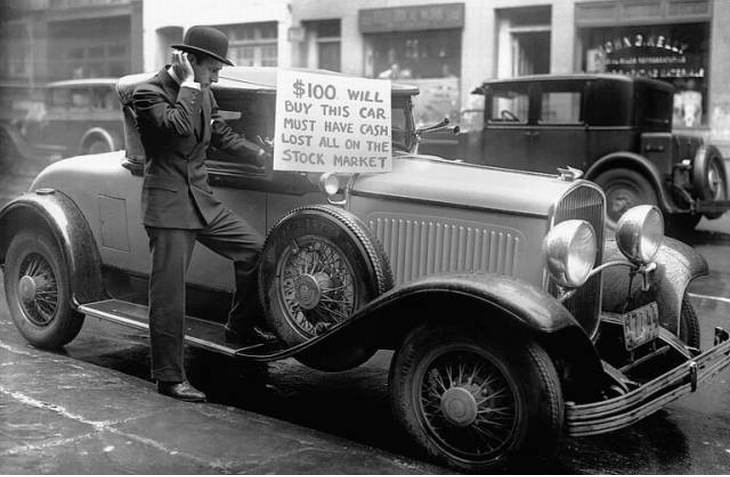 Deadwood, USA was founded illegally on Native American land in the 1870s. The town soon became a hive of illegal activity, from gambling to prostitution.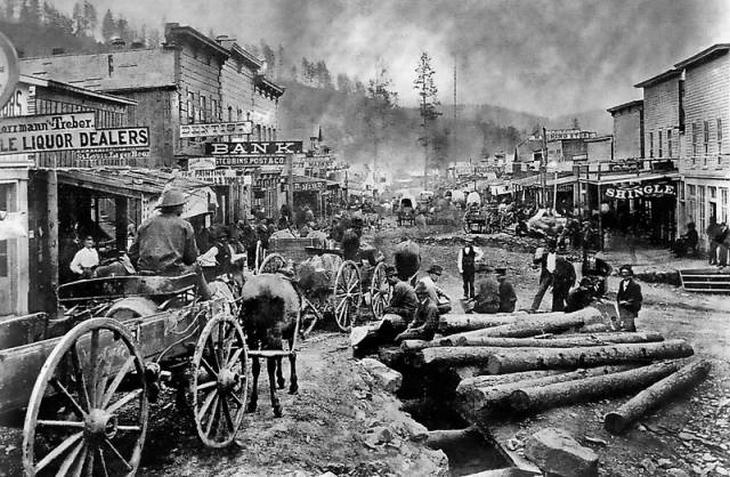 Teenagers enjoy each other's company at a house party in Tulsa, Oklahoma. This picture was taken in 1947.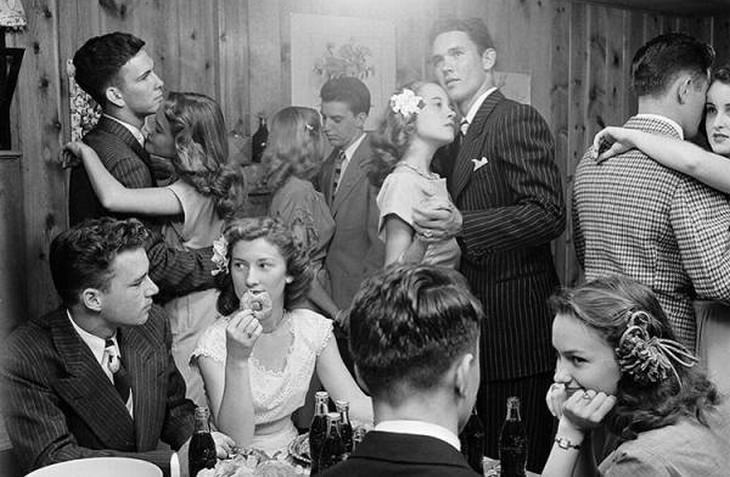 A 15-year-old trapper boy sits at a door to the entrance of a West Virginia coal mine in 1908. Trapper boys were paid a pittance to sit in the same spot for 10 hours at a time to open and close the doors when coal cars came past.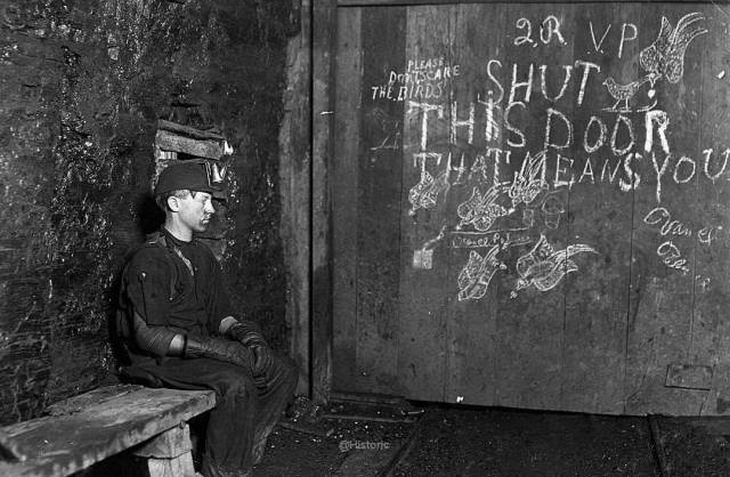 A Luftwaffe bomber crew all patched up after they were shot down over Leningrad in 1941.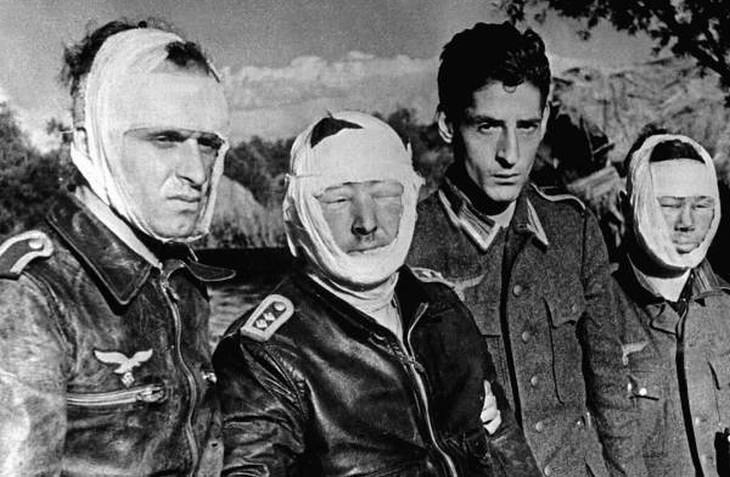 A Harlem couple, wearing raccoon fur coats, pose for a photograph with their Cadillac in 1932.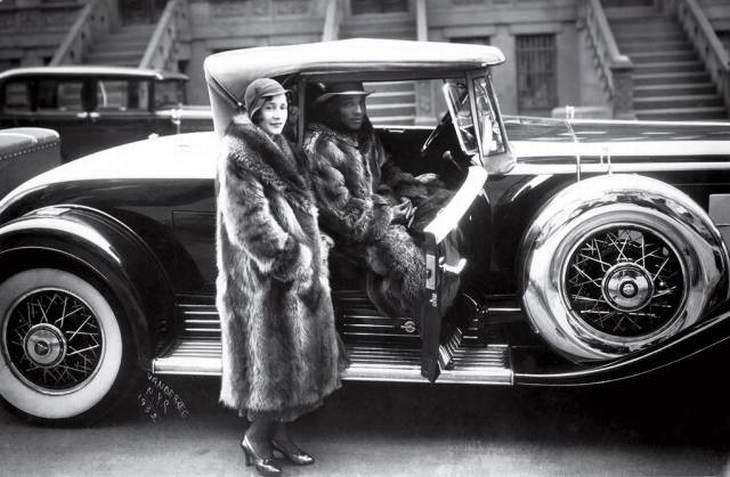 Ford Model Ts make their way along an assembly line in the 1920s. The Model T was the first car ever to be produced on an assembly line, and changed the automotive industry forever.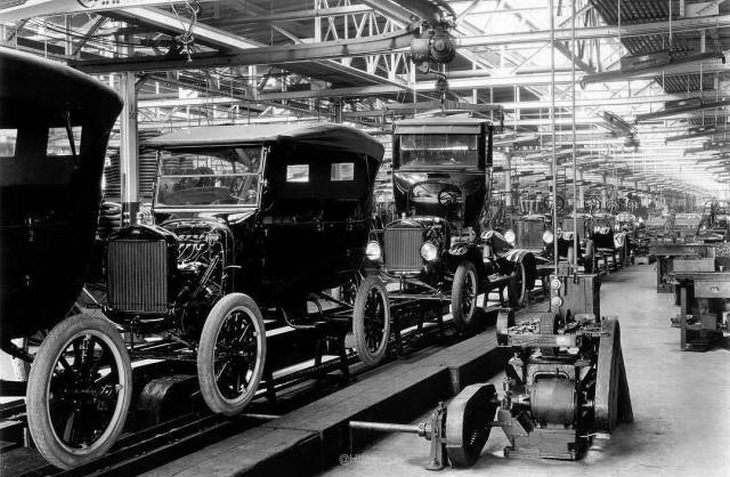 Chilean president Salvador Allende took his own life following a military coup by Augusto Pinochet and his followers. This is thought to be the last photograph of him alive.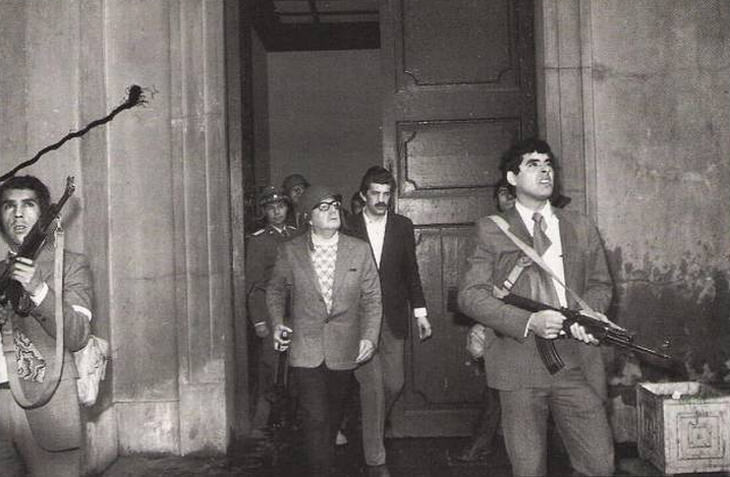 Julia Child acting on her TV show, the French Chef, in 1963.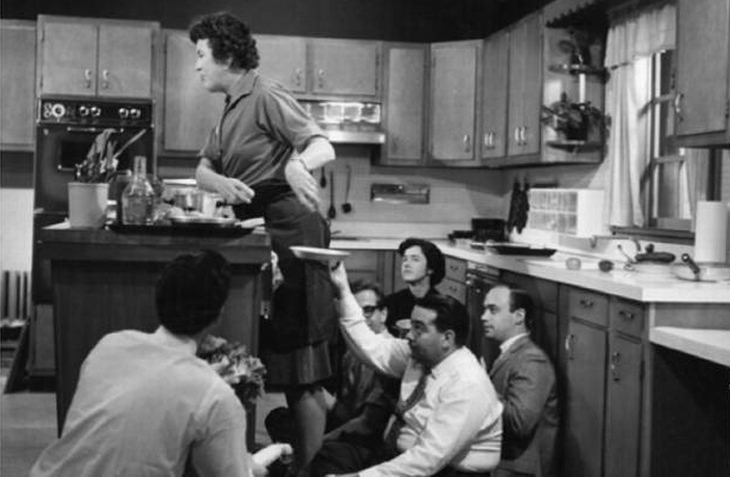 A British R33-class airship, which measured almost 650 feet long, pokes its nose out of a gigantic hangar in Barlow, Yorkshire prior to its launch in 1919.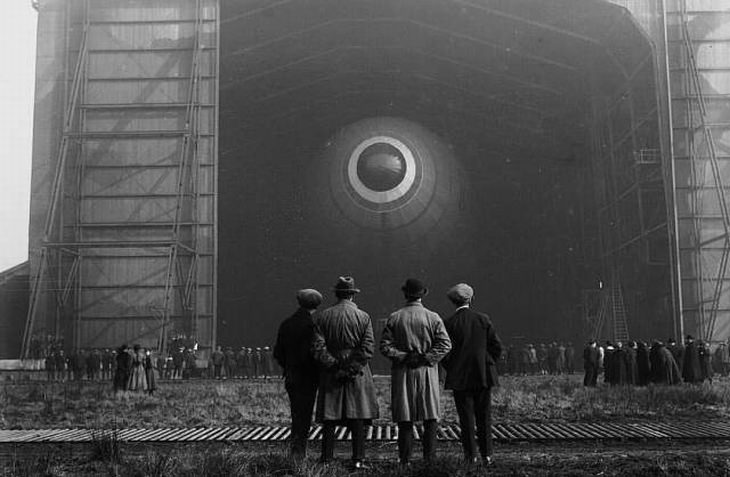 This scene inside a butcher's shop was captured on Water Street, Santa Fe, New Mexico in 1905.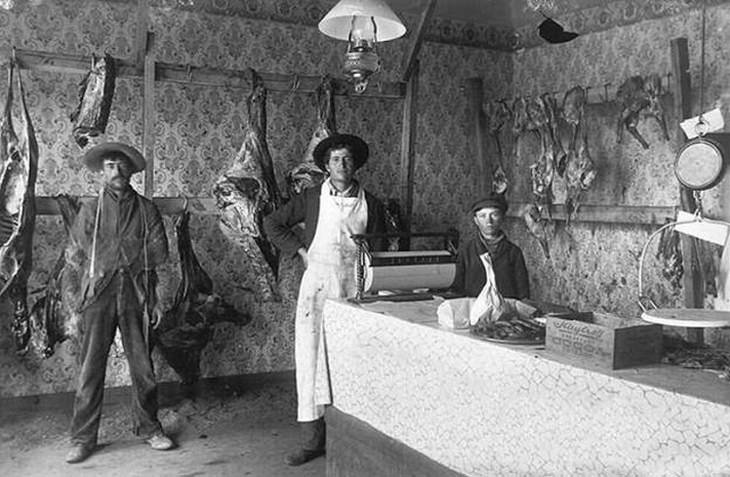 Civil rights protesters have water hoses turned on them by the authorities in Birmingham, Alabama. This shot was taken in 1963.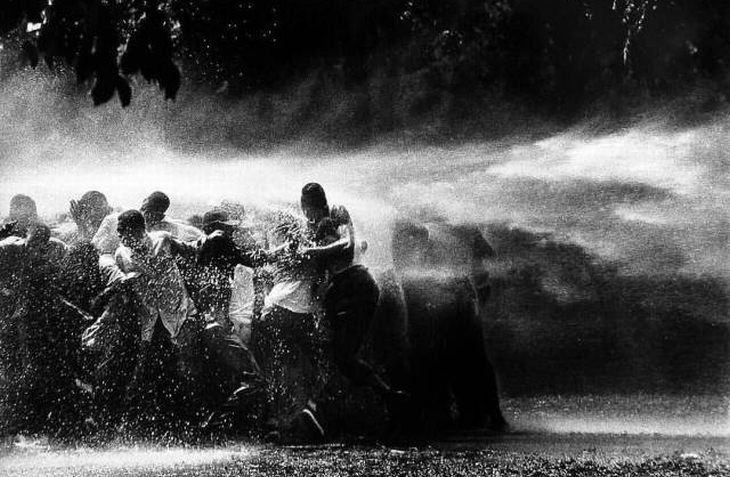 During the 1950s, it was hard for black musicians to be booked to play at a famous nightclub, and the Mocambo in West Hollywood was no exception. Marilyn Monroe helped Ella Fitzgerald get a regular gig there by saying she would take a front table every night that Ella played.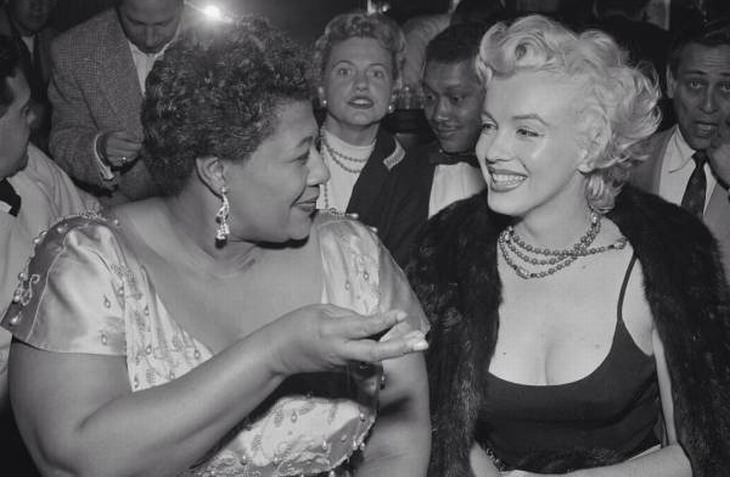 One of the first sporting events ever to receive national coverage in the USA was a bare-knuckle heavyweight championship fight in Richburg, Mississippi. John L. Sullivan defeated Jake Kilrain in 75 rounds in the 1889 bout.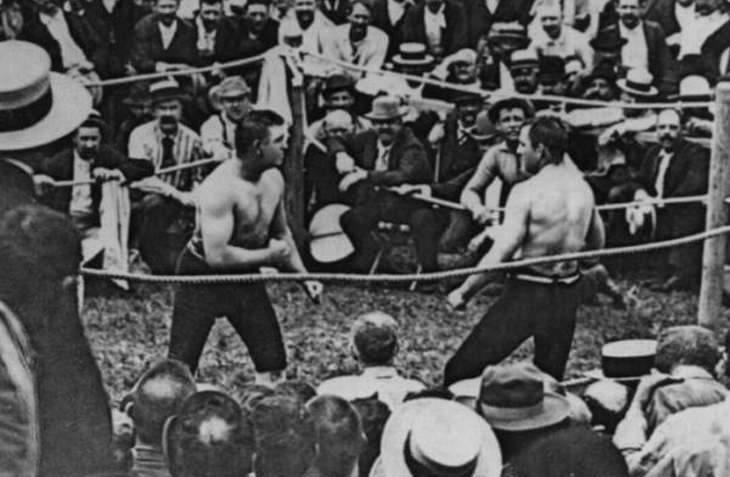 Cool air is piped into a car's interior as its occupants, a young family, enjoy a meal at a drive-in restaurant in Houston, Texas in 1957.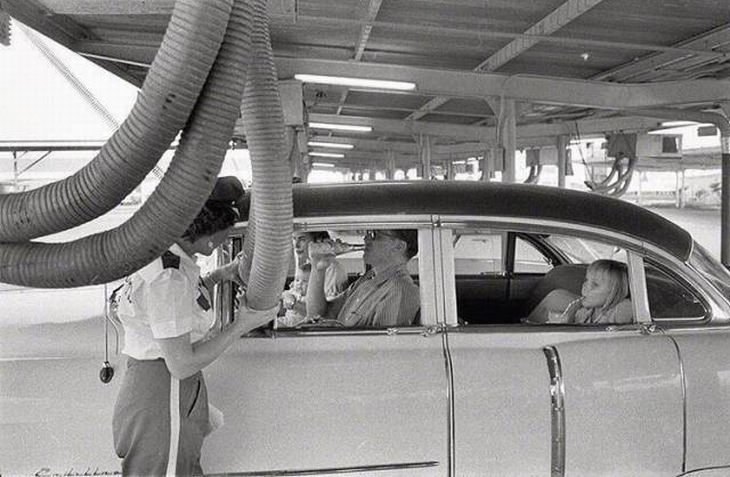 A young Bruce Lee learns the ancient martial art of Wing Chun from Grandmaster Ip Man some time during the 1960s.