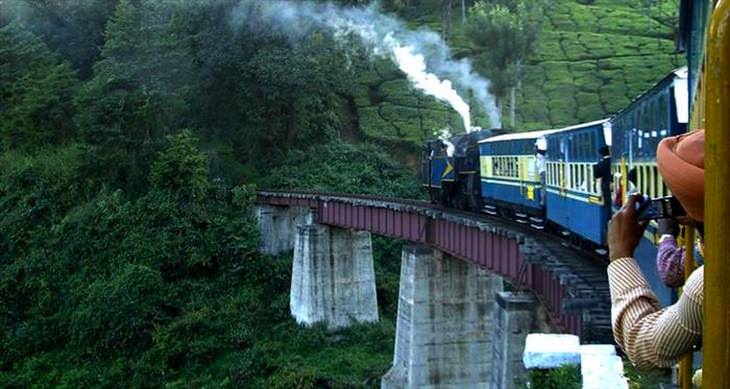 The train runs along a 53-mile-long railway track, which links Siliguri and Darjeeling via West Bengal. Darjeeling was a major station at the center of a flourishing tea-growing district during the late 19th Century. While the area was only previously accessible via horse-drawn cart, the booming tea trade necessitated the creation of a railway, and that's how the Darjeeling Himalayan Railway was born. Construction was completed in 1881.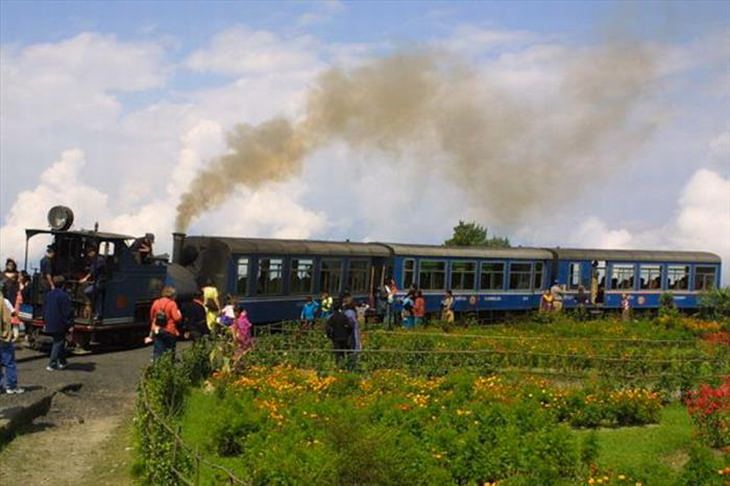 Less than 30 years after its completion, the railway carried 174,000 passengers and 52,000 tons of goods annually. The route is now one of India's most famous mountain railway lines, and it was the very first to be recognized as a UNESCO World Heritage Site, being awarded the status back in 1999.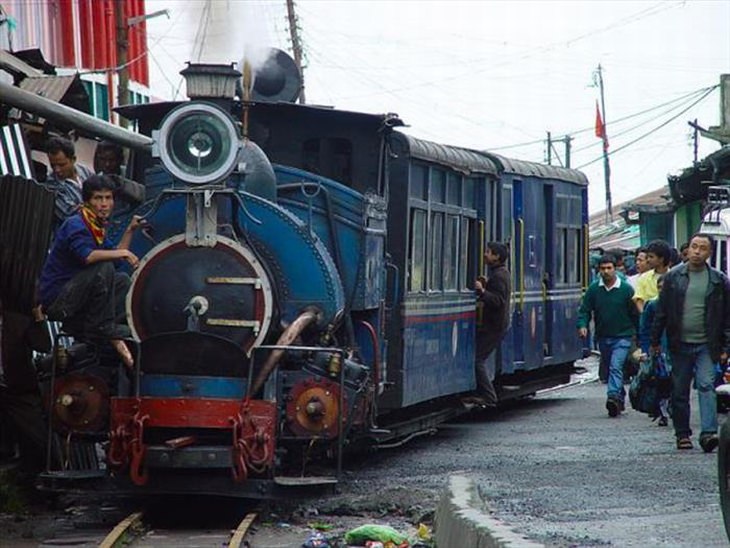 The train's Disney-esque look has given rise to numerous nicknames, such as the "train to the clouds", and "toy train". Furthermore, its route along the railway line is truly unique, rising through an elevation change of nearly 7,000 feet. When you get to Darjeeling along the railway line, you can go even further should you choose – to India's highest railway station in a vintage B-class steam locomotive.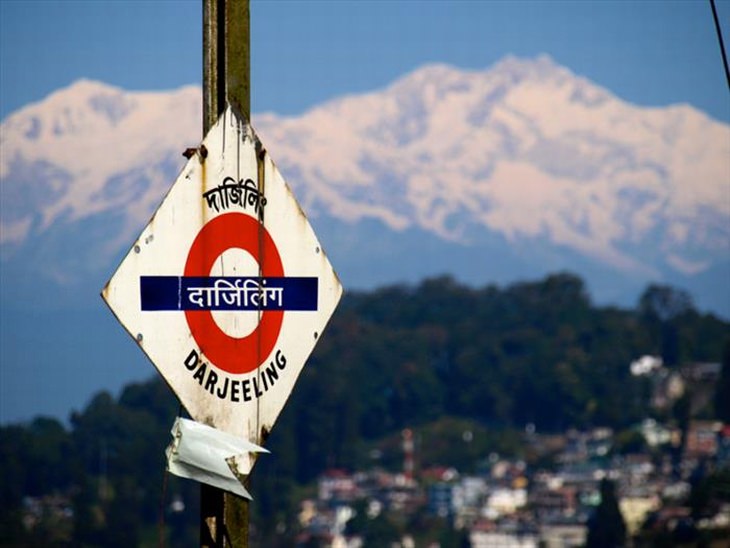 An earthquake, which occurred in 1897, caused some damage to the railway line, and this was the catalyst for various improvements to be made, such as that addition of bogie-equipped carriages in place of basic four-wheel train cars.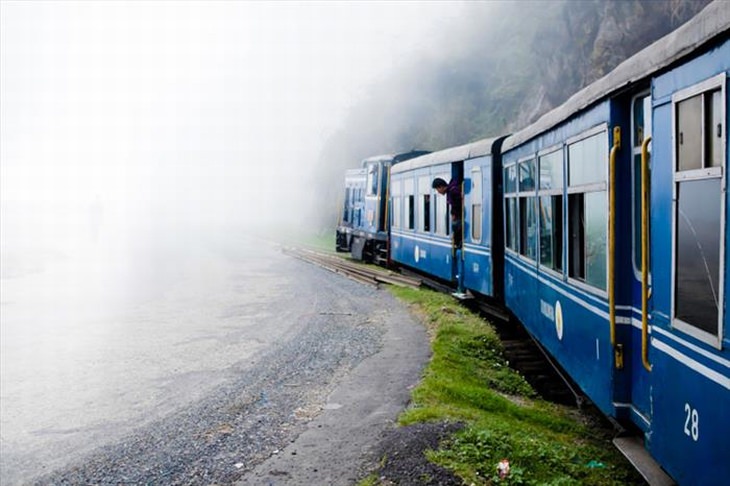 In the present day, you can ride in one of the train's two first-class carriages to make the mountainous trip as comfortable as possible. While the full journey takes about eight hours, the most picturesque part runs between Darjeeling and Ghum, and takes just half an hour.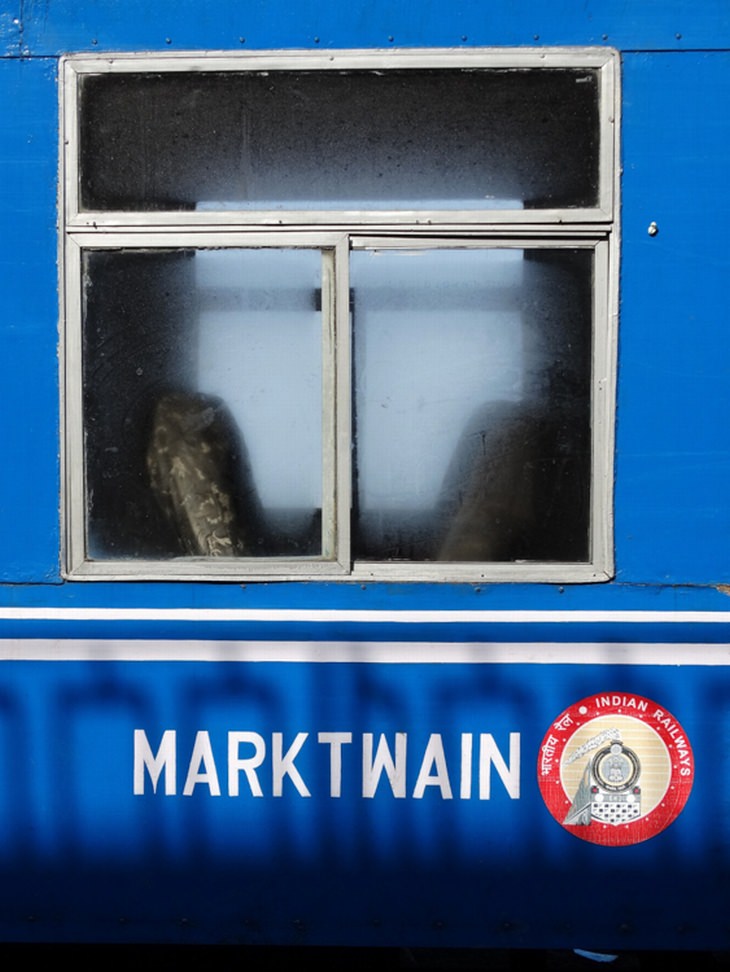 The last leg of the trip is also magical, bending and twisting through the city within close proximity to its people and their livelihoods that has to be seen to be believed.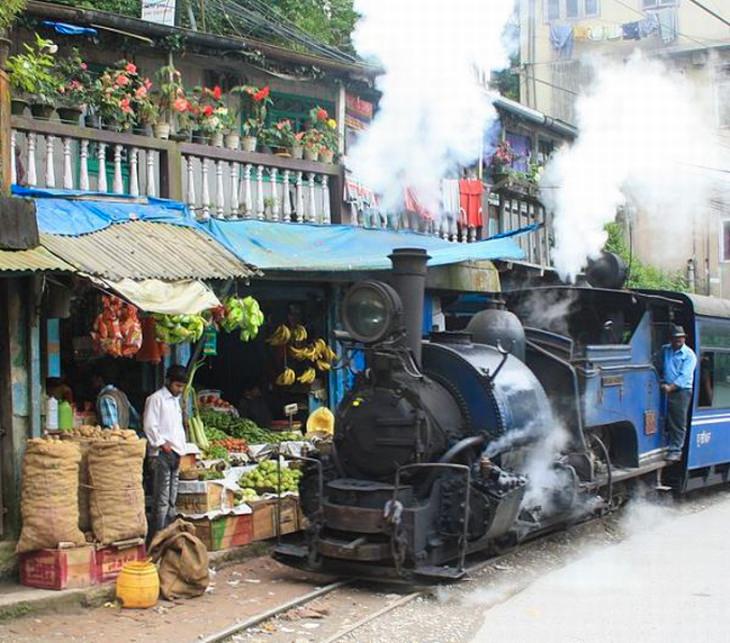 Further adding to the train and railway's charm is a train carriage named after author Mark Twain, who spent time traveling through India during the 1890s. His trip is documented in his book, Following the Equator.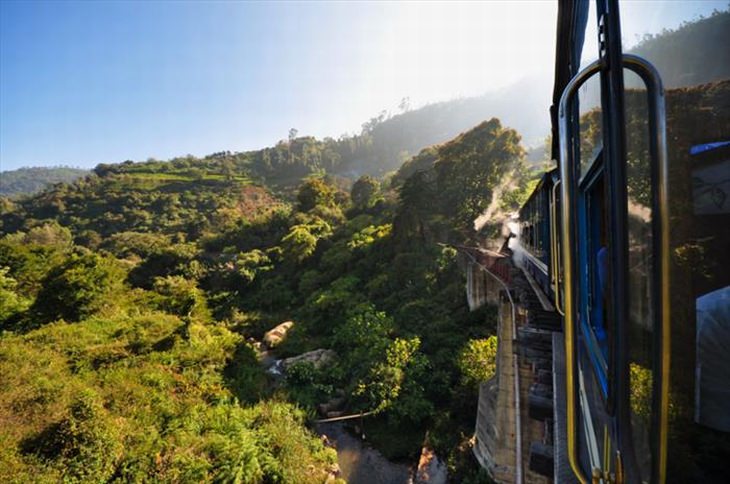 "In other countries a long wait at a train station is a dull thing and tedious, but one has no right to have that feeling in India. You have the monster crowd of bejeweled natives, the stir, the bustle, the confusion, the shifting splendors of the costumes–dear me, the delight of it, the charm of it are beyond speech."
– Mark Twain