1. This puppy was saved from a fire, and eventually became a firefighter himself.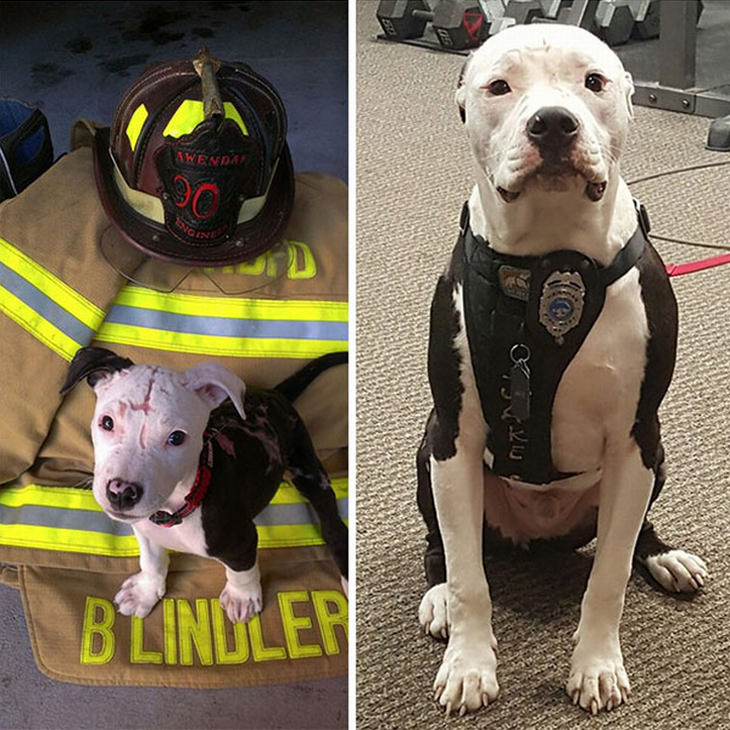 2. Hawkeye, a Labrador retriever, lays by the casket of his Navy SEAL owner, Jon Tumilson.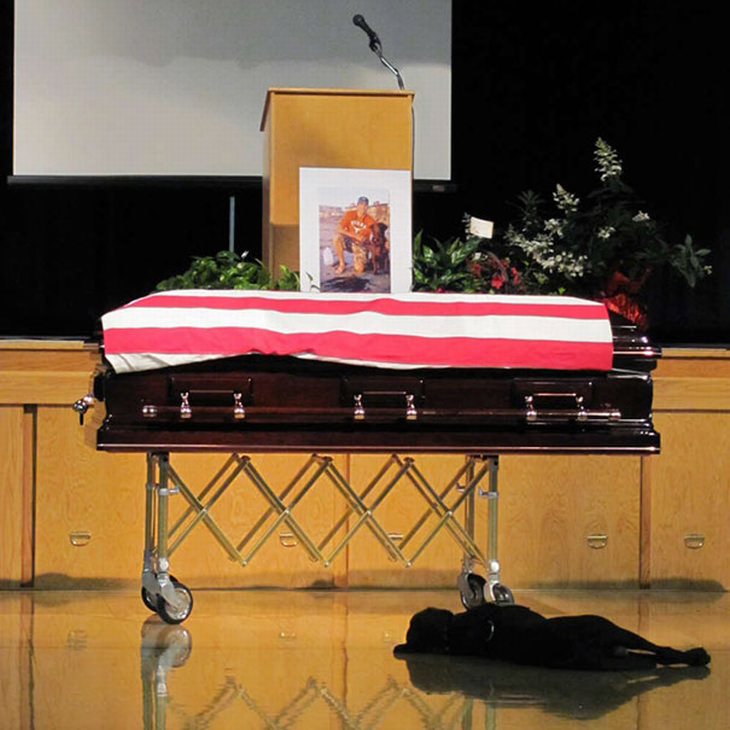 3. A soldier shares an affectionate moment with his dog.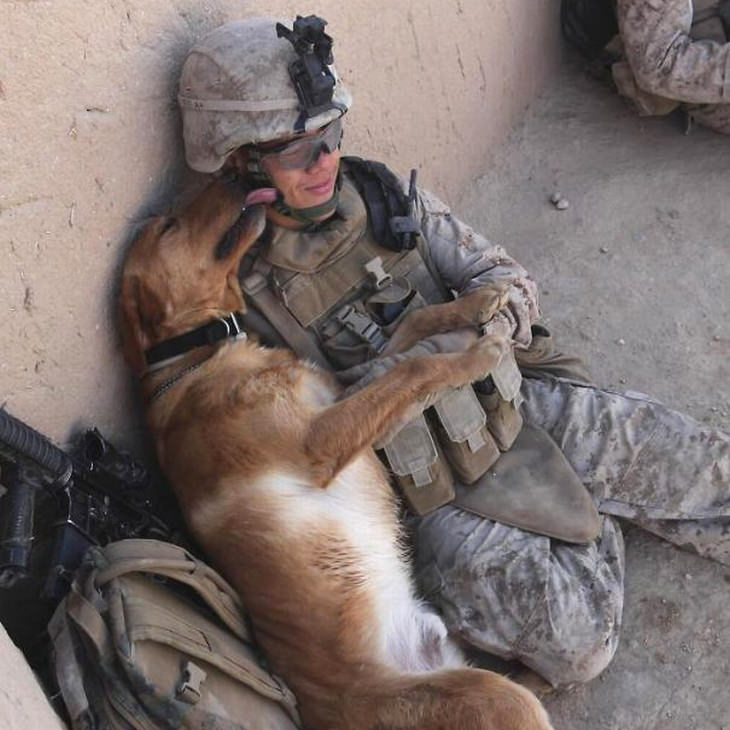 4. A K-9 dog mourns a fallen US Marine.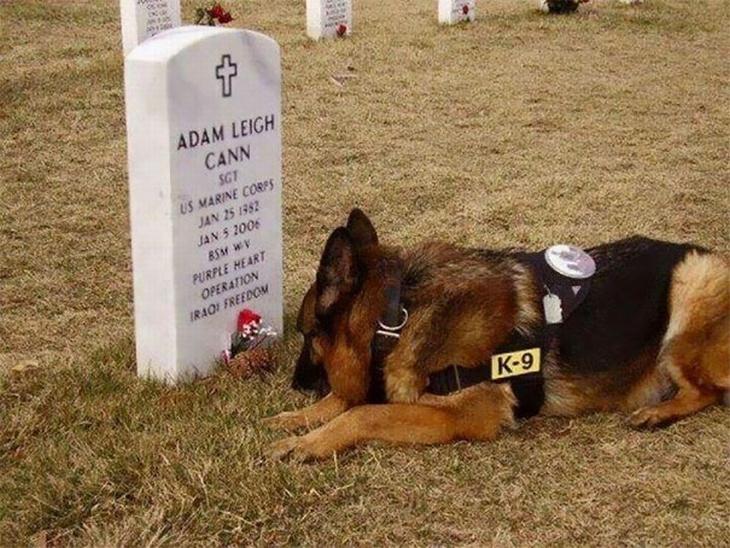 5. A soldier and his dog leap off the ramp of a Chinook helicopter.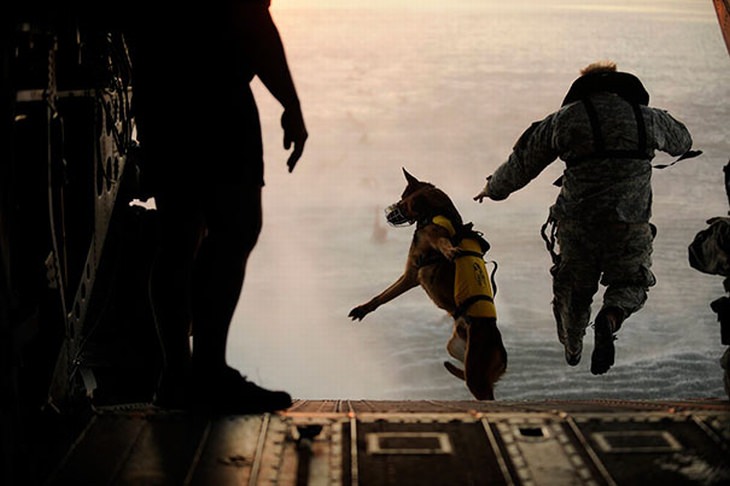 6. Dogs are such devoted creatures.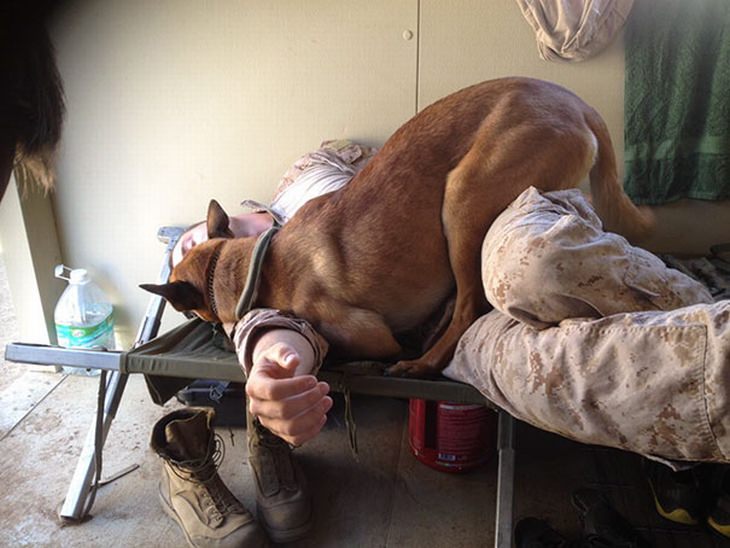 7. A police dog and his trainer do some skipping at a training base.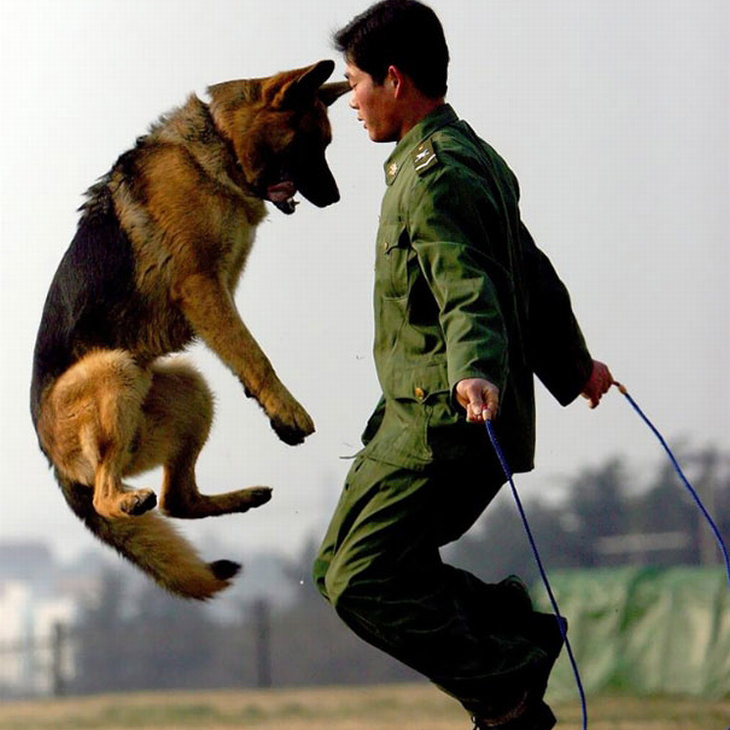 8. Combat tracker dog, Lex, gives his owner, a Marine Lance Corporal named John Peeler, a big hug.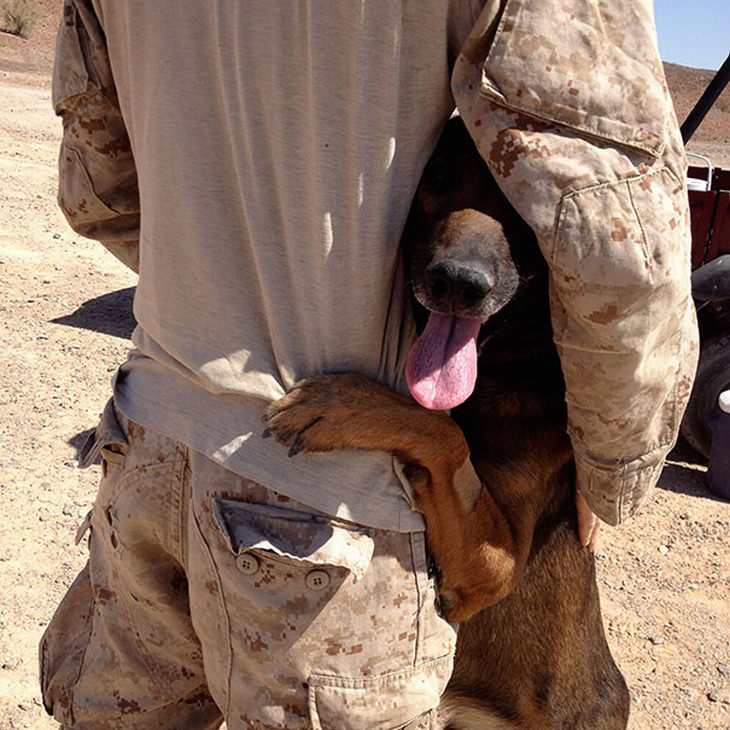 9. An army dog paying his last respects to a fallen soldier.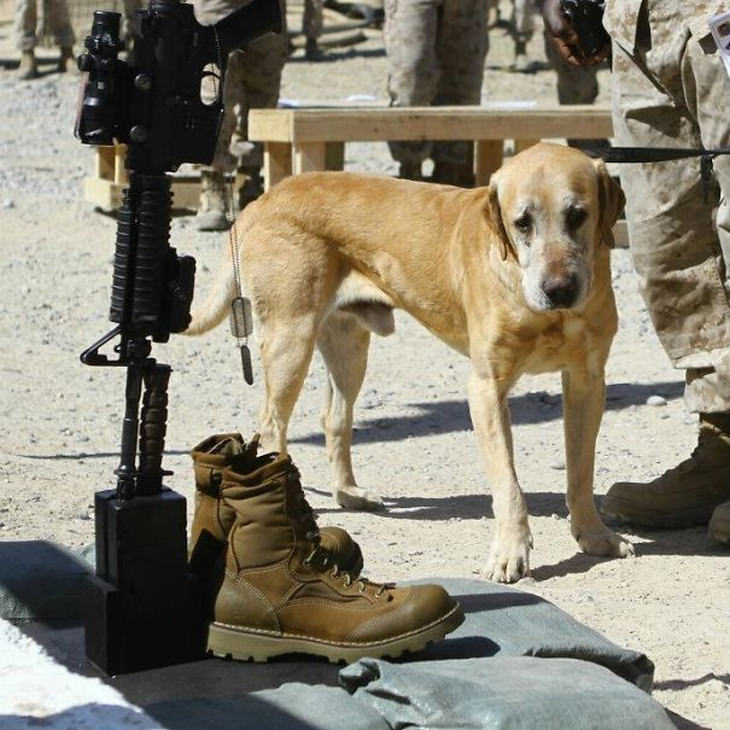 10. Men (and dog) on a mission.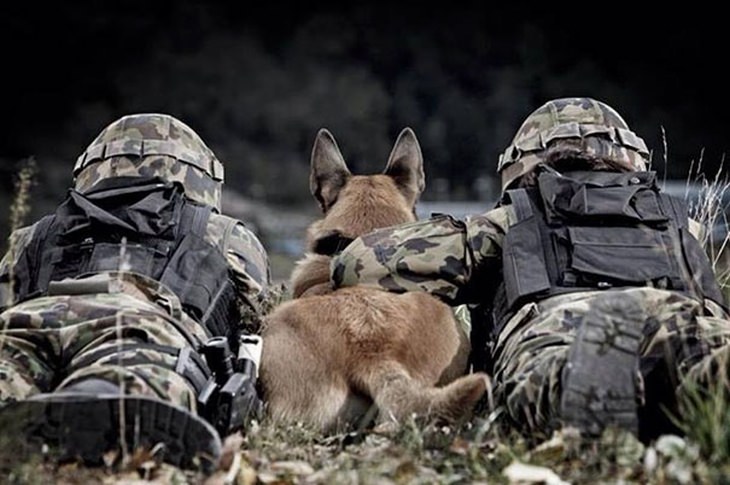 11. A military dog is put through its paces.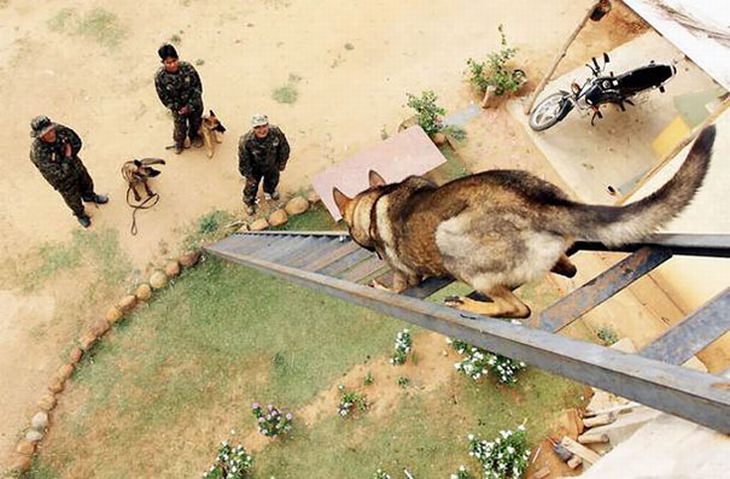 12. A police puppy and dog pay their respects with Danish police officers to Jesper Jul, who was murdered in the line of duty, at Roskilde Cathedral.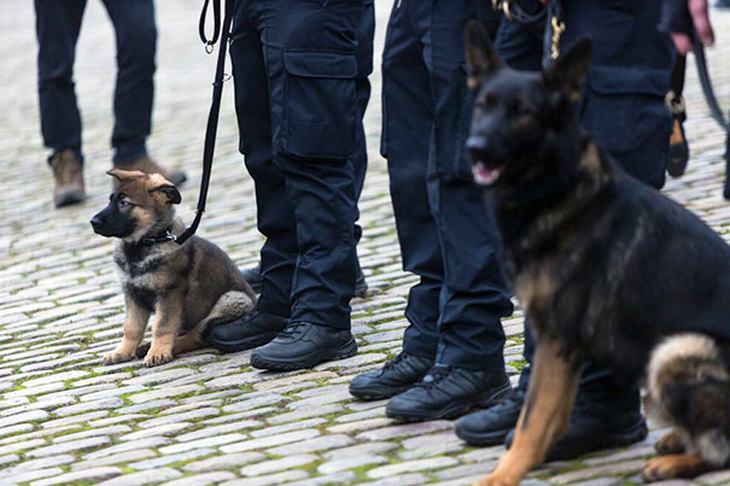 13. Senior Airman, Tariq Russell, kneels down to shake the paw of his work partner.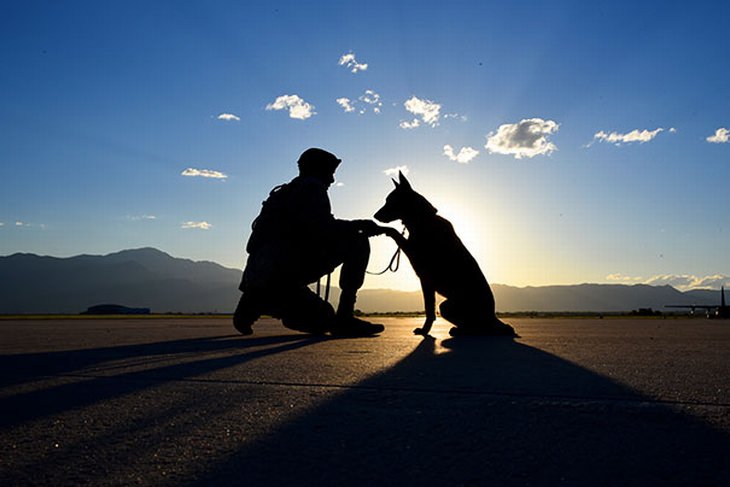 14. A military paratrooper dog in freefall.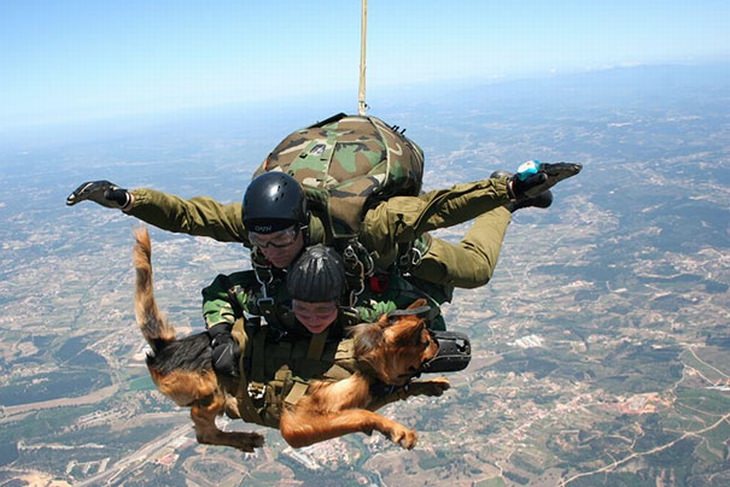 15. Queena gives her handler, Naresh Kaushik, a hug after a day of training.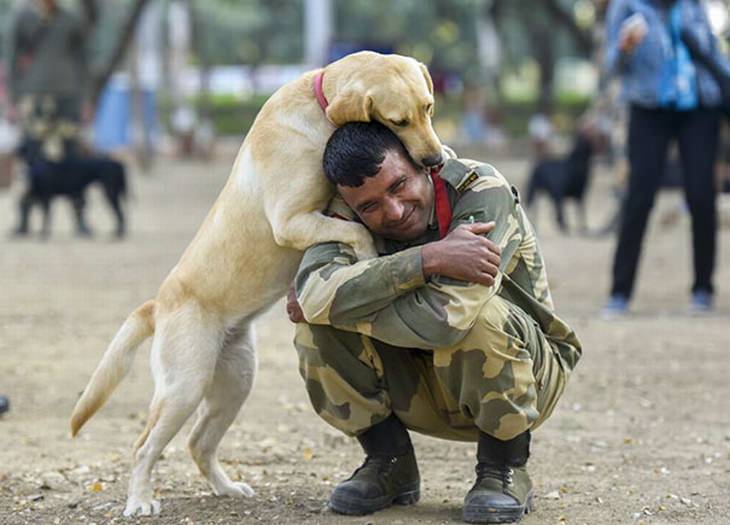 16. A military dog takes a nap between two soldiers.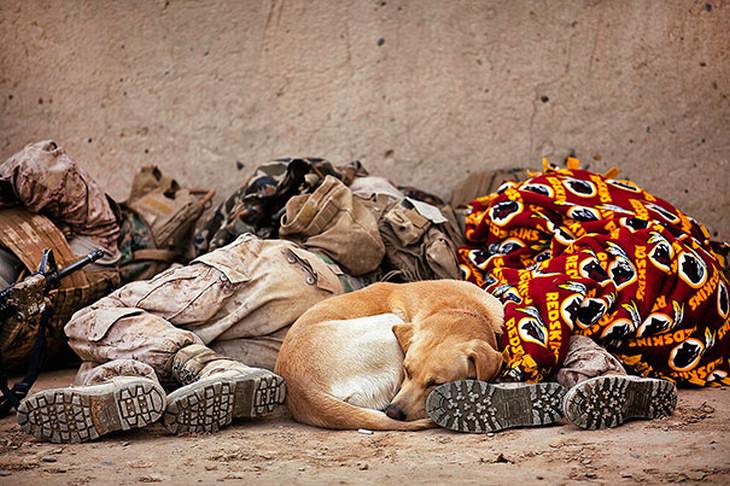 17. A police K-9 dog ready to lock and load.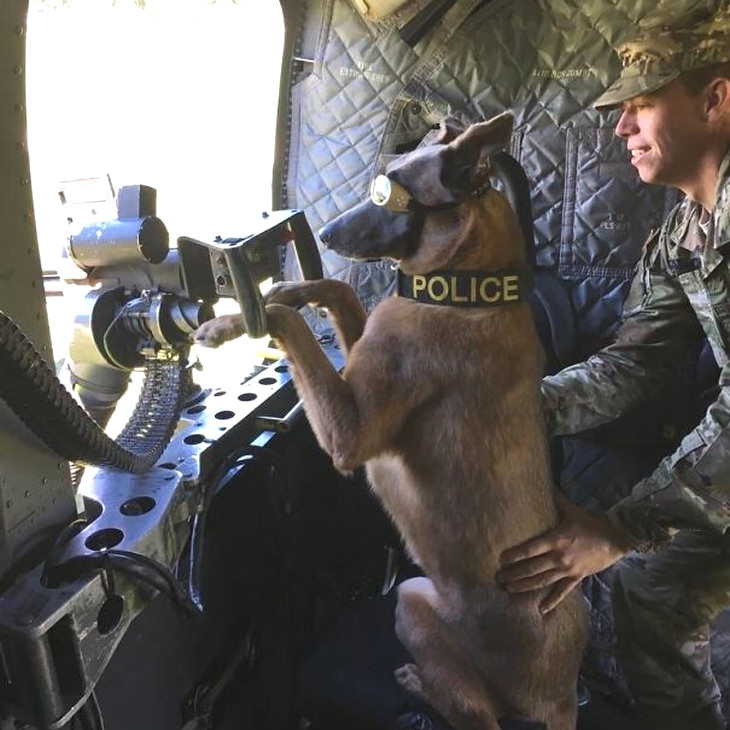 18. Figo, a police dog, pays his last respects to his fallen partner, Bardstown police officer Jason Ellis.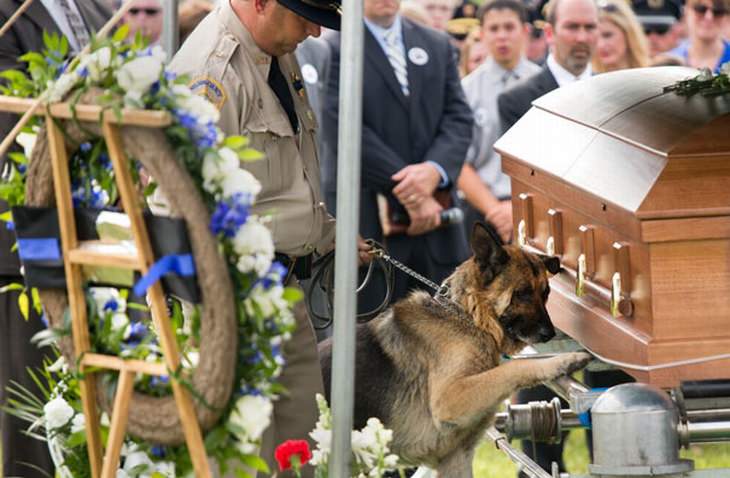 19. A soldier comforts her dog.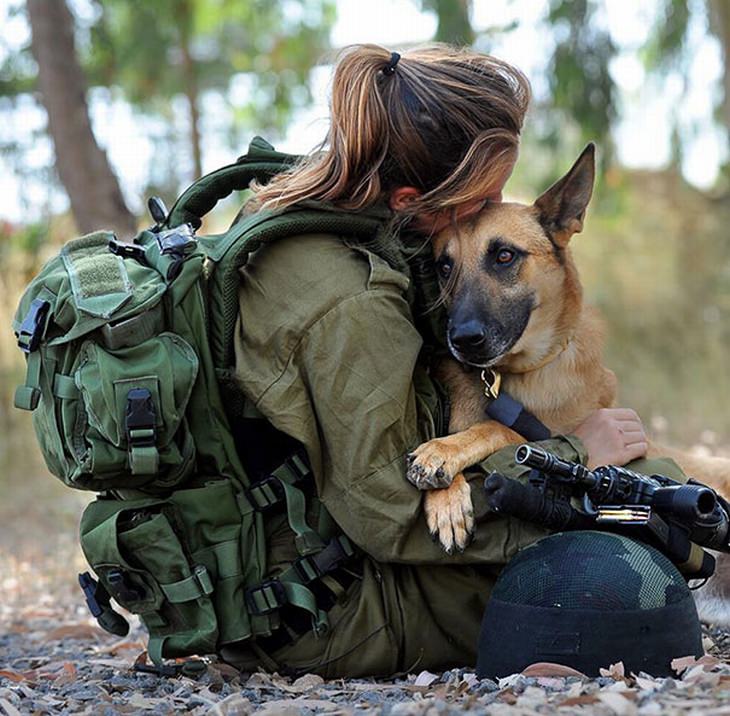 20. A soldier gets a kiss from her canine partner.