Alexey Zakharov is a talented man. His inspiration to bring old photos to life resulted in the stunning The Old New World video, which you're about to see below. The 36-year-old, from Moscow, worked for an entire year on it, painstakingly adding 3D models to old photos to create animations. Numerous iconic American landmarks appear throughout the video, and it's so well done that you're made to believe that you're watching actual video footage!
Below are the photos the artist used to create this incredible video, which takes you back to a bygone era:
1. Wilmerding, Pennsylvania, 1908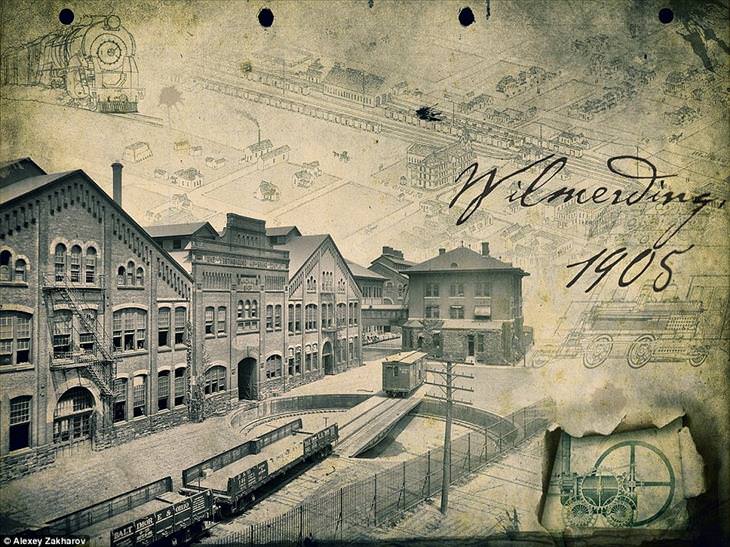 This little borough in Pennsylvania, which has a population of approximately 2,200 people, is most well-known for being the location of the Westinghouse Air Brake Company. The building pictured here is actually the company's manufacturing plant.
2. Detroit, Michigan, 1908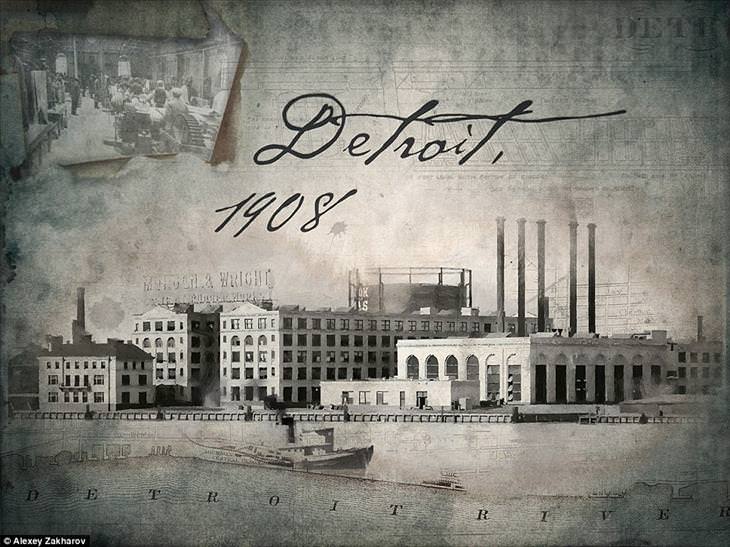 Smoke pours out of smokestacks at the Morgan & Wright Detroit Rubber Works in 1908. This location was actually the inspiration for the animated sequence you're about to see below.
3. Chinatown, New York City, 1901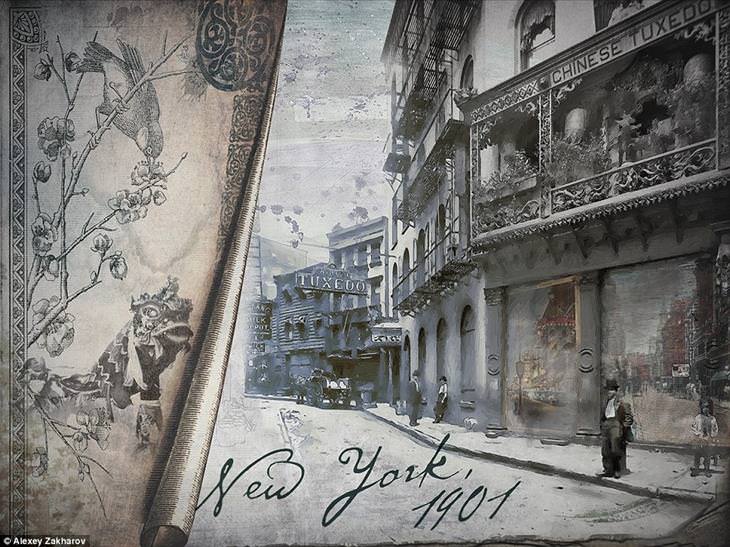 Pictured is Doyers Street, a 200-foot-long street in the heart of Chinatown in the New York City borough of Manhattan. The street was actually home to the city's very first Chinese-language theater.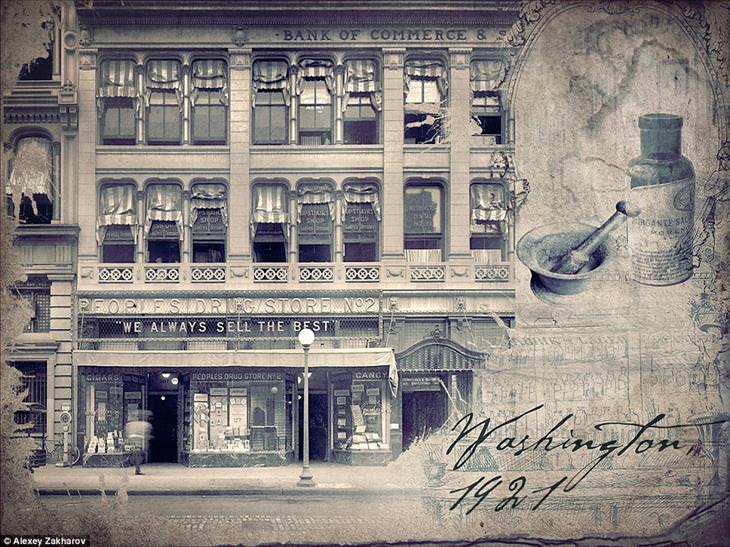 Peoples Drug was a drug store chain founded in Washington D.C. in 1905. Pictured is the second store the chain ever opened. It grew to 110 stores in the space of just 25 years, and the Peoples Drug name was still in use almost 90 years later.
5. Liberty and Broadway, Manhattan, New York City, 1910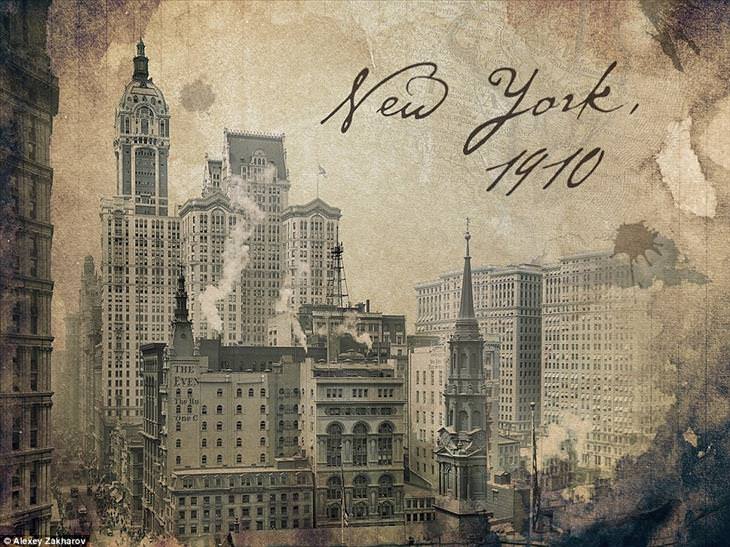 The tallest building in this picture is the Singer Building, which had just lost its title as the tallest building in the world when this photo was taken. It was demolished in a controlled demolition in 1968, despite being considered one of New York City's most iconic buildings.
6. Georgia Avenue, Washington D.C., 1920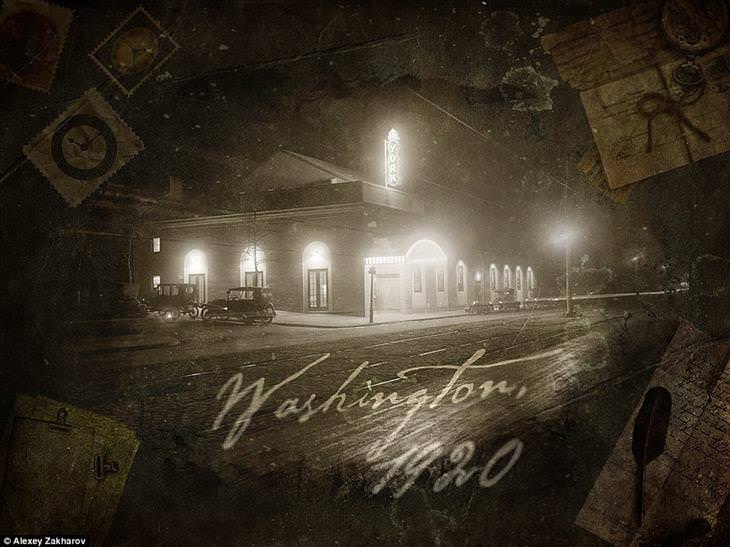 The York Theater at 3640, Georgia Avenue was only about a year old when this picture was taken. The 10,000-square-foot theater seats 1,000 people, and was initially constructed to show early motion pictures, which were then known as photoplays.
7. An aerial view of Manhattan, New York City, date unknown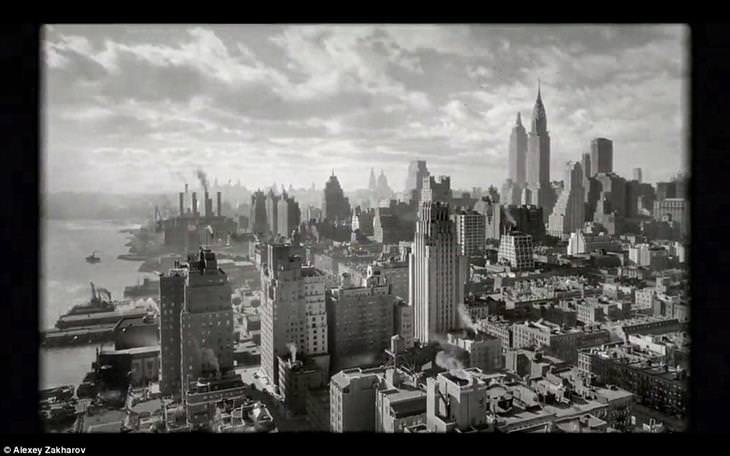 In the video below, you'll also fly above early 20th Century Manhattan. Note the Empire State Building in the distance.
8. A street in New York City, date unknown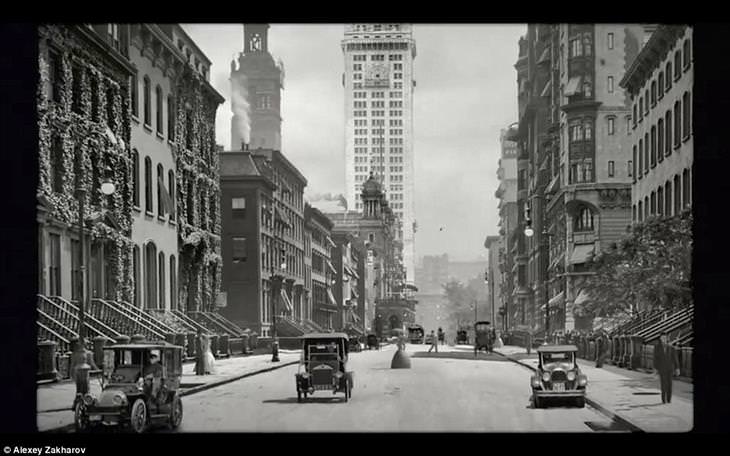 Cars make their way along an unidentified street in New York City.
9. Plymouth, Pennsylvania, 1911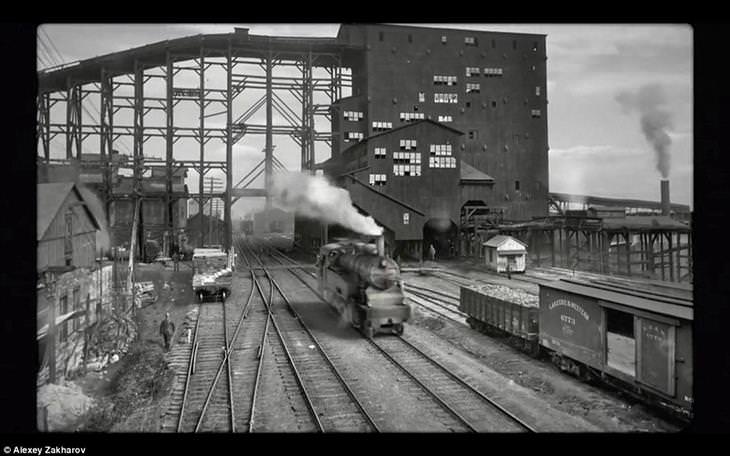 The Chauncey breaker steams away from a coal depot in the industrial town of Plymouth, PA.
10. Queensboro (59th Street) bridge, New York City, 1909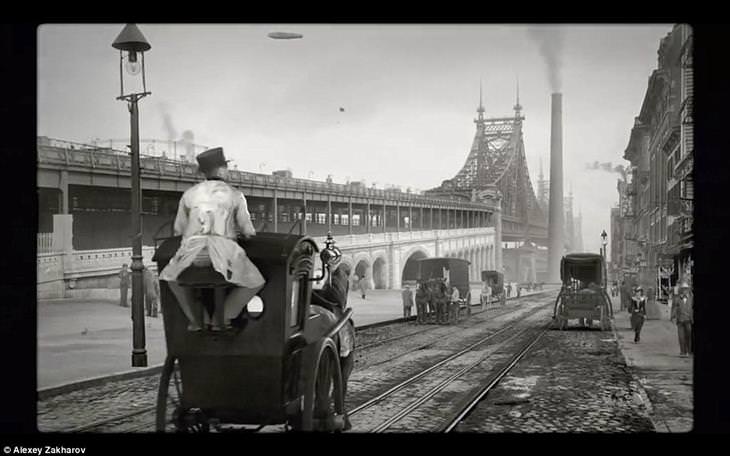 A horse-drawn carriage travels down a street in the shadow of the Queensboro bridge just a few months after the bridge's completion, linking the New York City boroughs of Manhattan and Queens.
11. Central Park, New York City, 1920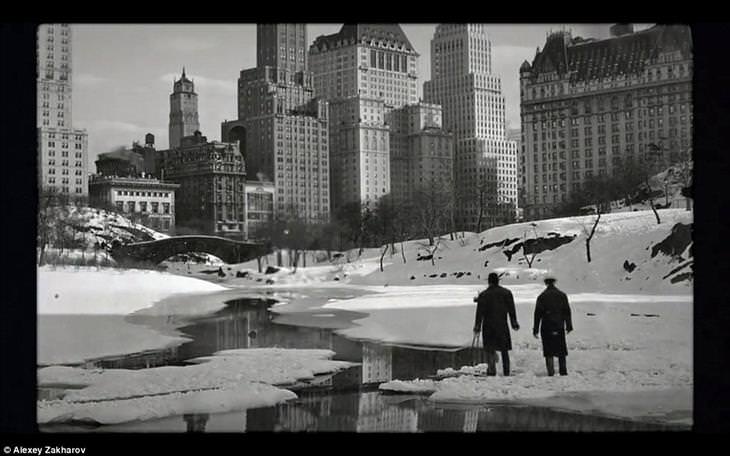 The snow begins to melt as two men make their way through a wintry Central Park.
12. Alexey Zakharov works his magic on the static images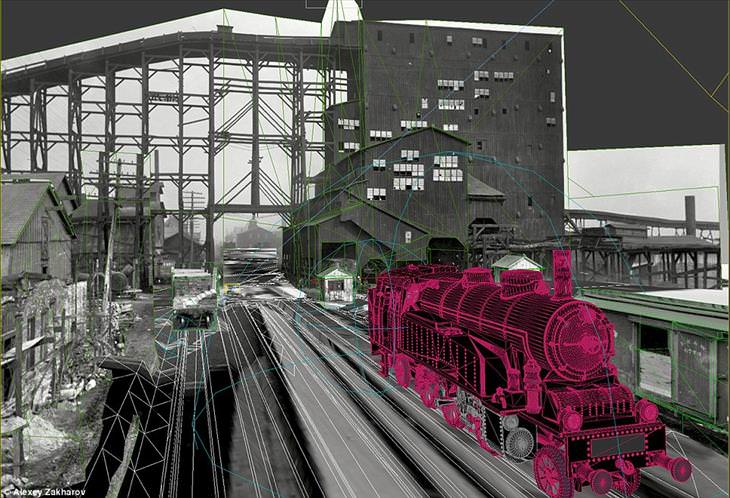 The artist separated moving from static elements after uploading the images into Photoshop. He then added animation to bring the images to life.
Here's the full video. Watch the photos above turn into animated street scenes: