Tobias Gawrisch is a German photographer who's based just over the border from the Netherlands. He's always been fascinated by the modern architecture in the country, with particular interest in each town and city's own unique style. When he took a trip across the border to capture it in a unique way, this is what happened:
Click on images to enlarge

2. The longest bridge in the Netherlands, the Zeeland, photographed from underneath.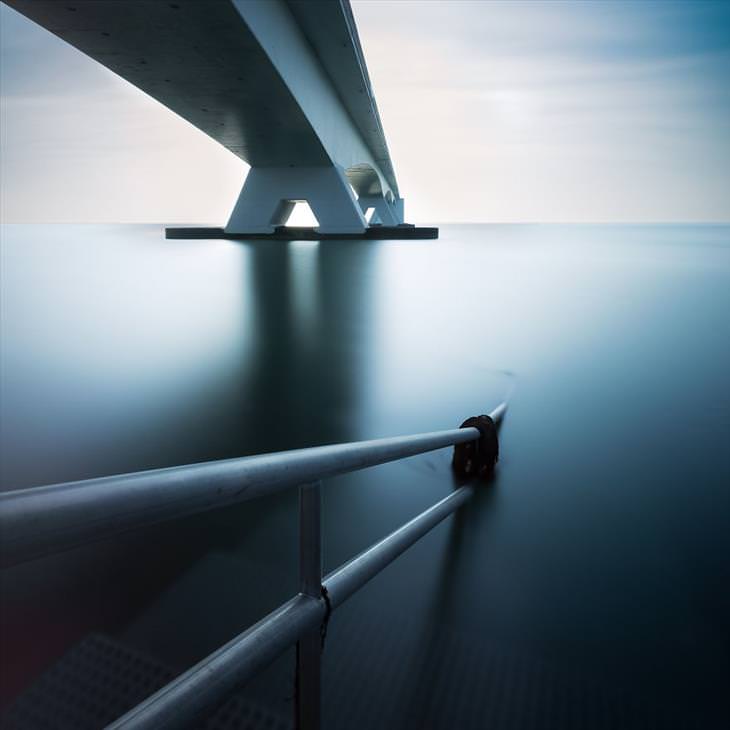 3. Groningen, the largest city in the north of the Netherlands, is home to many colorful houses.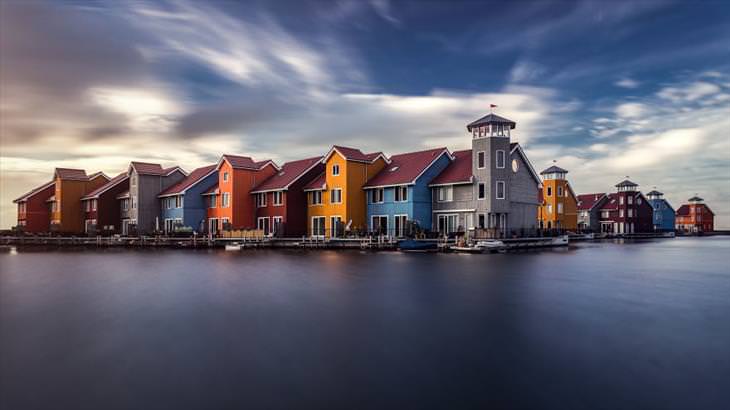 4. The De Oversteek bridge in Nijmegen was constructed using traditional material and construction techniques.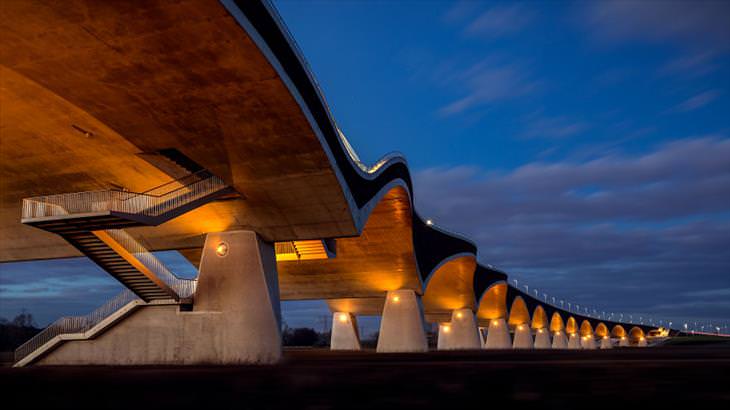 5. Space is at a premium in Amsterdam, as is evidenced by the apartment buildings below.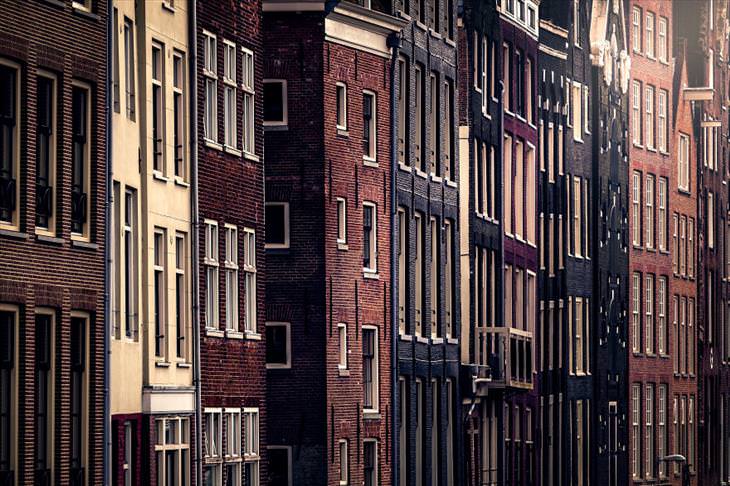 6. The cube houses in the port city of Rotterdam are world-famous. They look like conventional houses tilted at a 45-degree angle.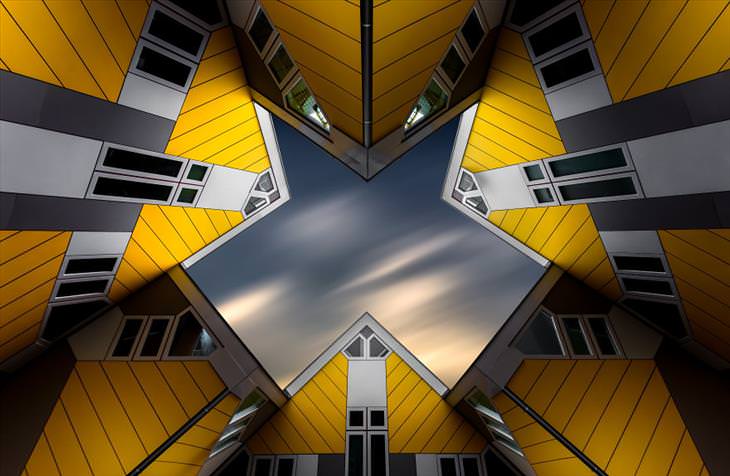 7. A sinister look at one of Rotterdam's skyscrapers.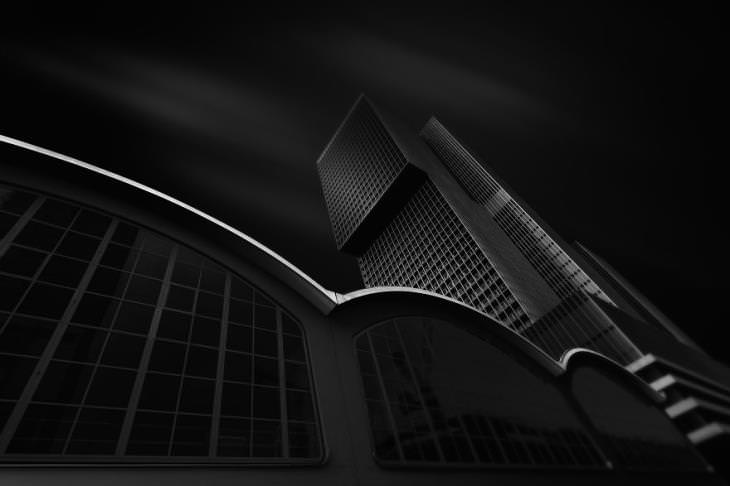 8. Zeeland bridge at sunset.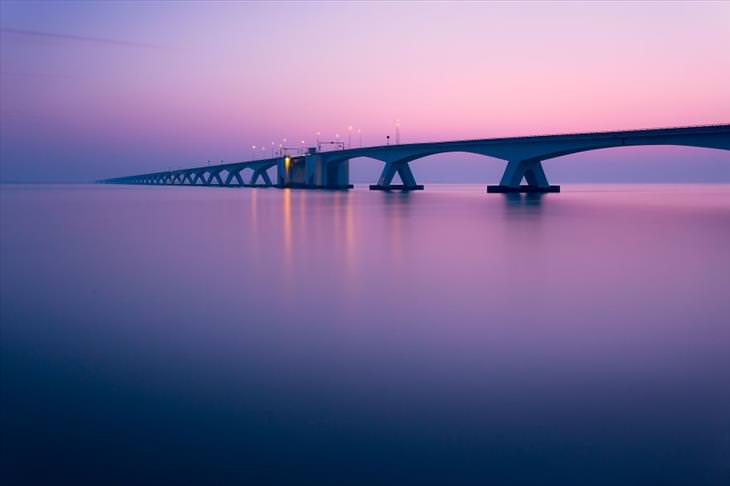 9. A black and white depiction of the Zeeland bridge.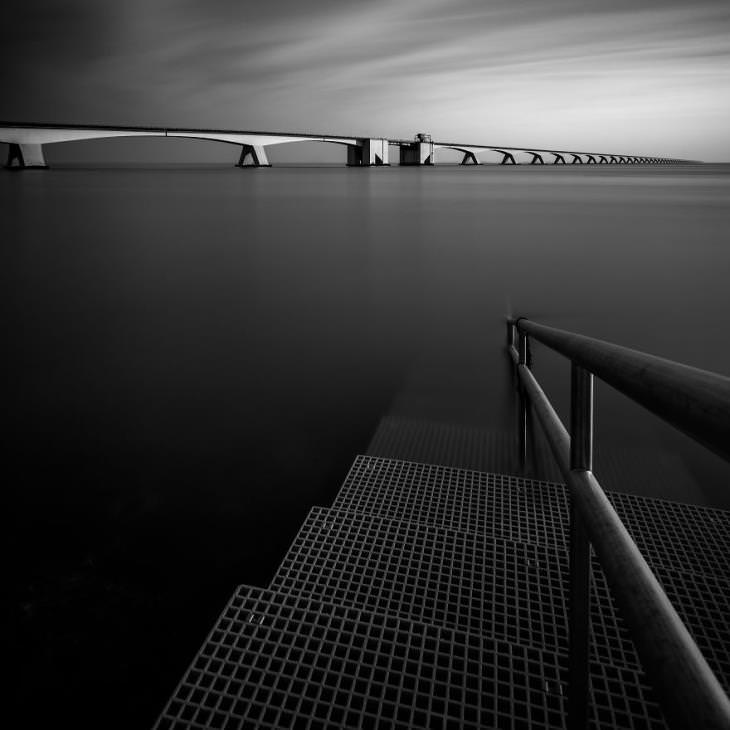 10. Another side of the De Oversteek bridge. Note that this side doesn't have any curvatures along the bridge span, in contrast with the curvy side depicted above.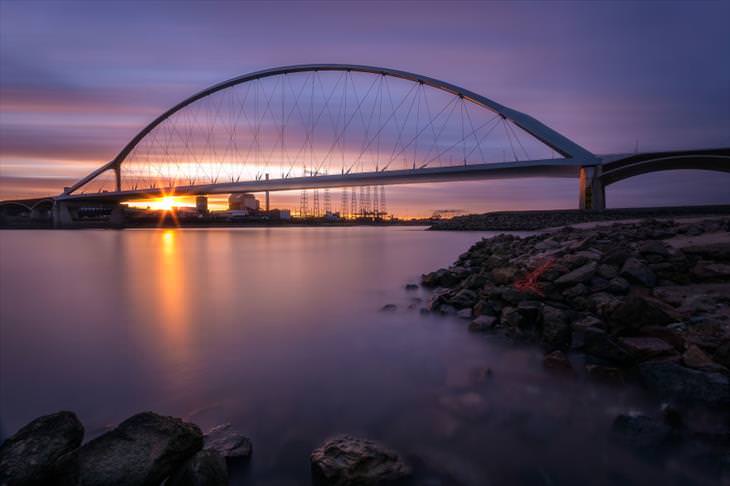 11. The Enneus Heerma bridge links IJburg, an urban district built on several artificial islands on a lake, to the Dutch mainland.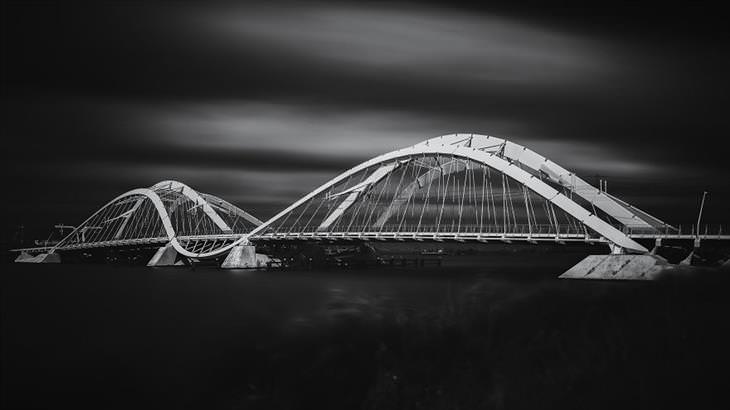 12. Nicknamed "the Swan" because of its 456-foot asymmetrical pylon, the Erasmus bridge connects the north and south of Rotterdam.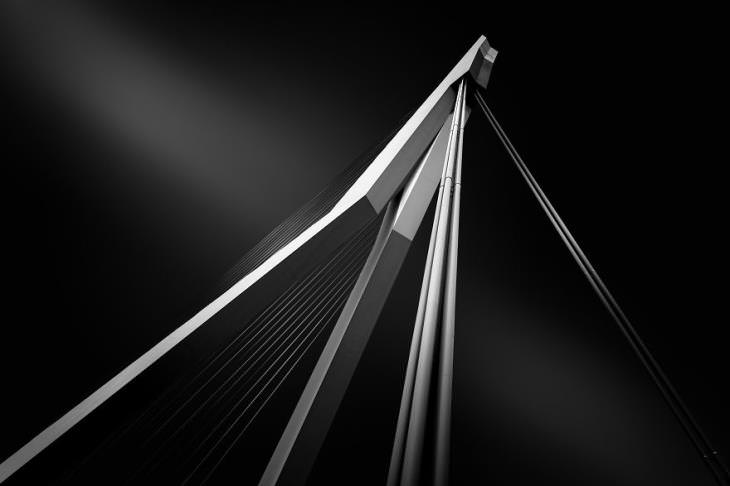 13. The Erasmus bridge can be seen to the top right of the picture.