In cities around the world, you will often see human statues as part of fountains, with the water coming out from a container they are holding, or something like that. Furthermore, we have all seen the famous 'little peeing boy' fountains, which, although are charming, are nothing new. Well, Polish sculptor, Małgorzata Chodakowska has created a series of breathtaking sculptures which are complemented by water. The results of this conception are original and stunning. It's not just the marvelous craftsmanship involved in their creation that will seize you. When the water begins to flow, you will really be spellbound.
Click on images to enlarge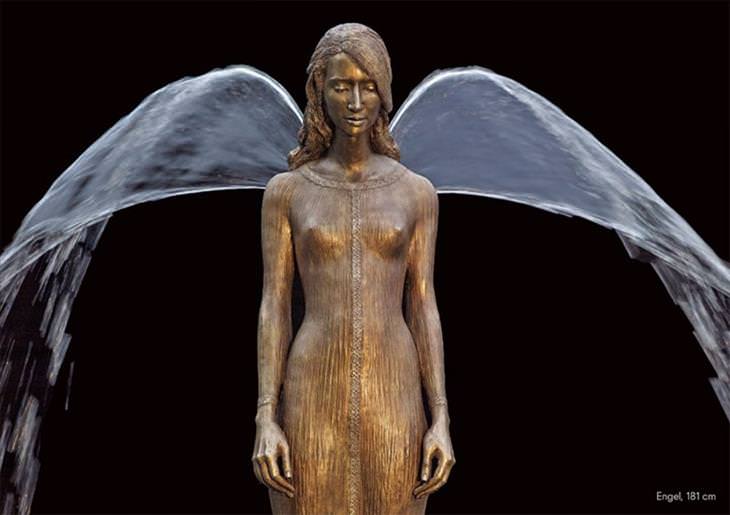 When the statue is connected to a water jet, a bronze angel suddenly gets its wings, and a little ballerina unexpectedly wears a tutu.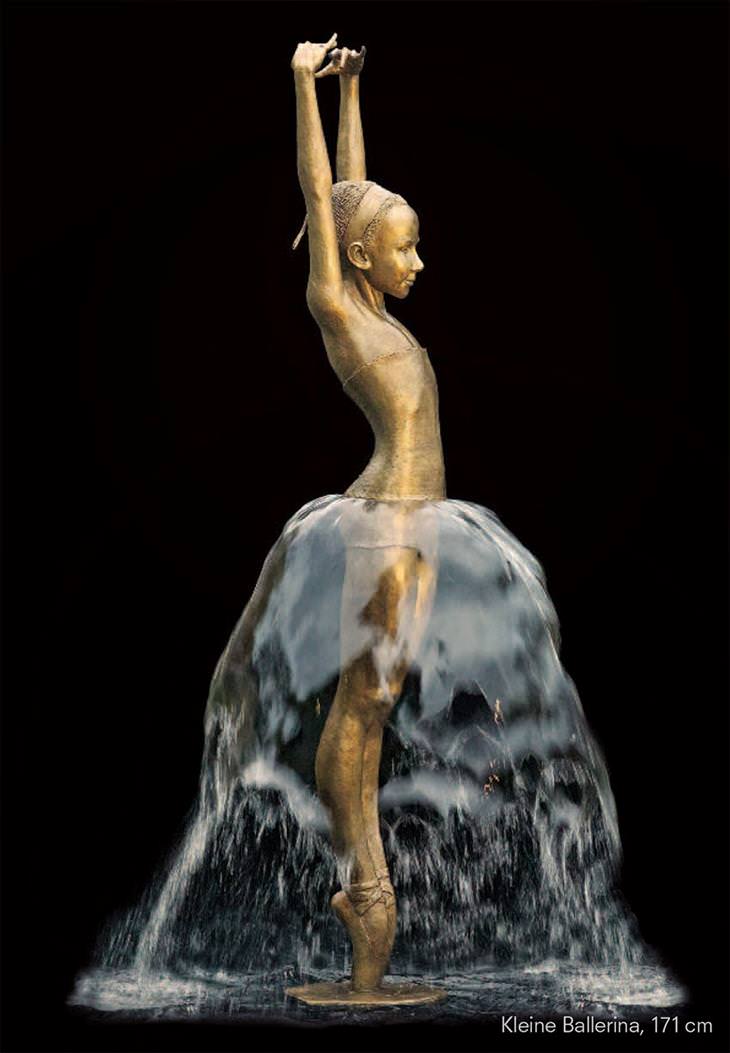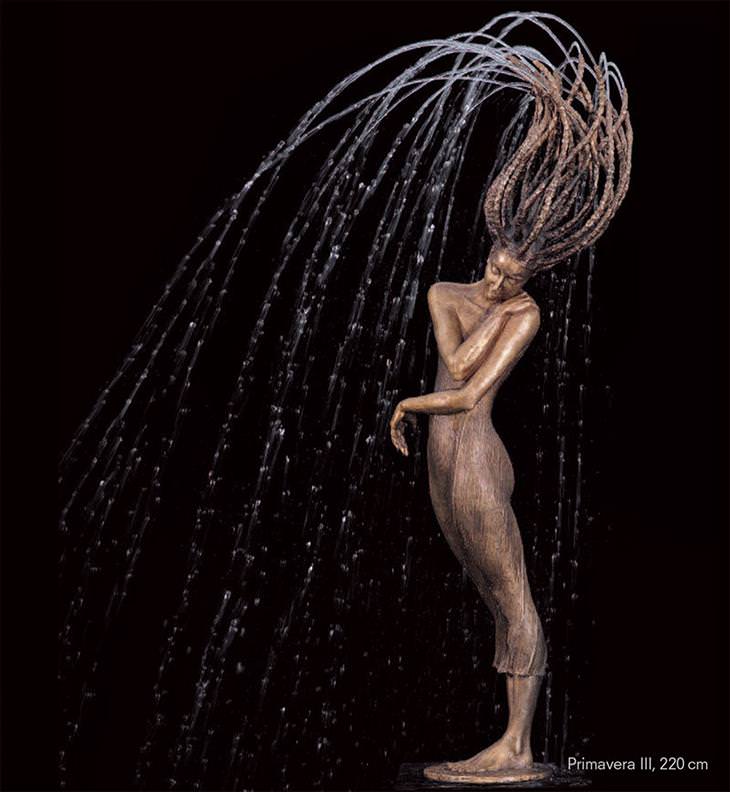 Initially, she carves the statue from a large oak trunk, forming the general shape she wishes to create.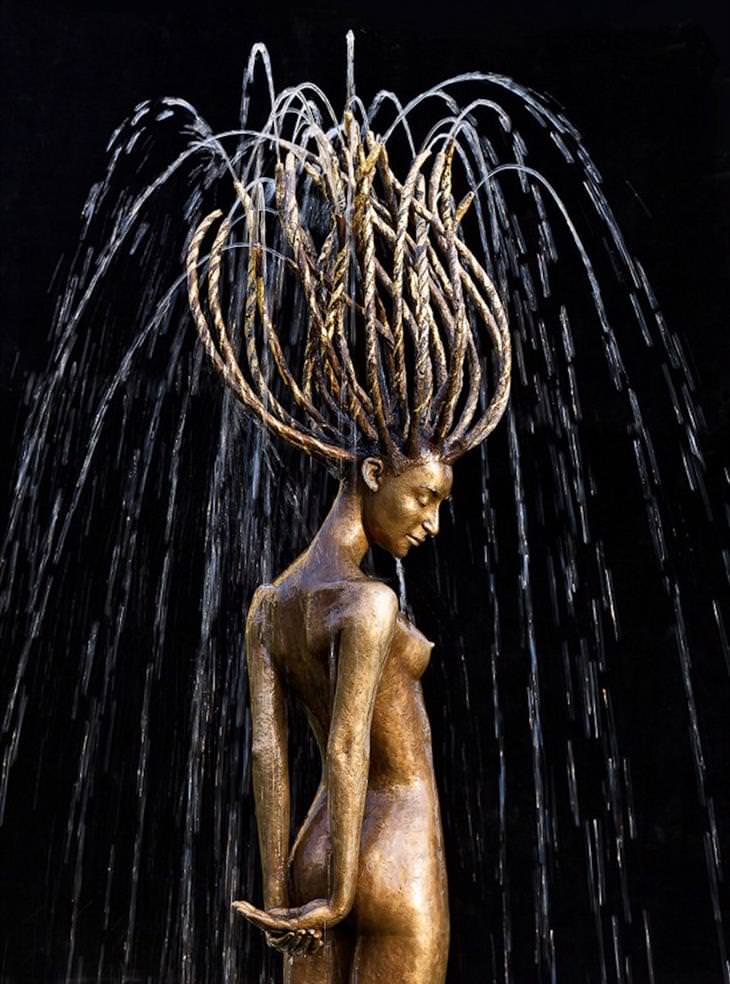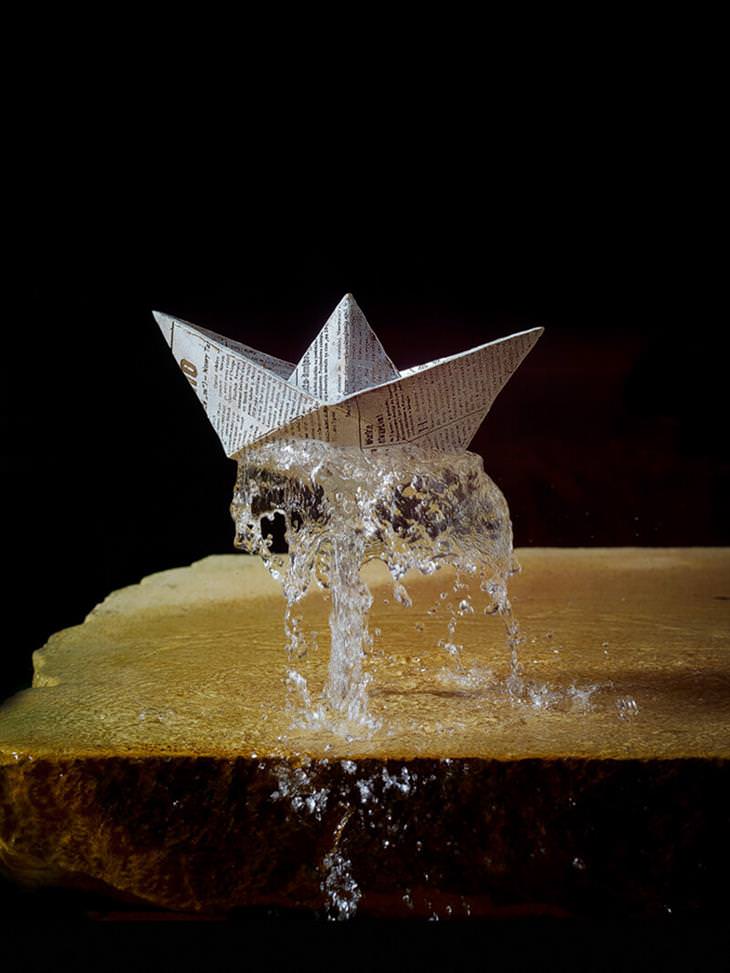 As Małgorzata carves away layer by layer, the large pieces of wood transform into magnificent statues.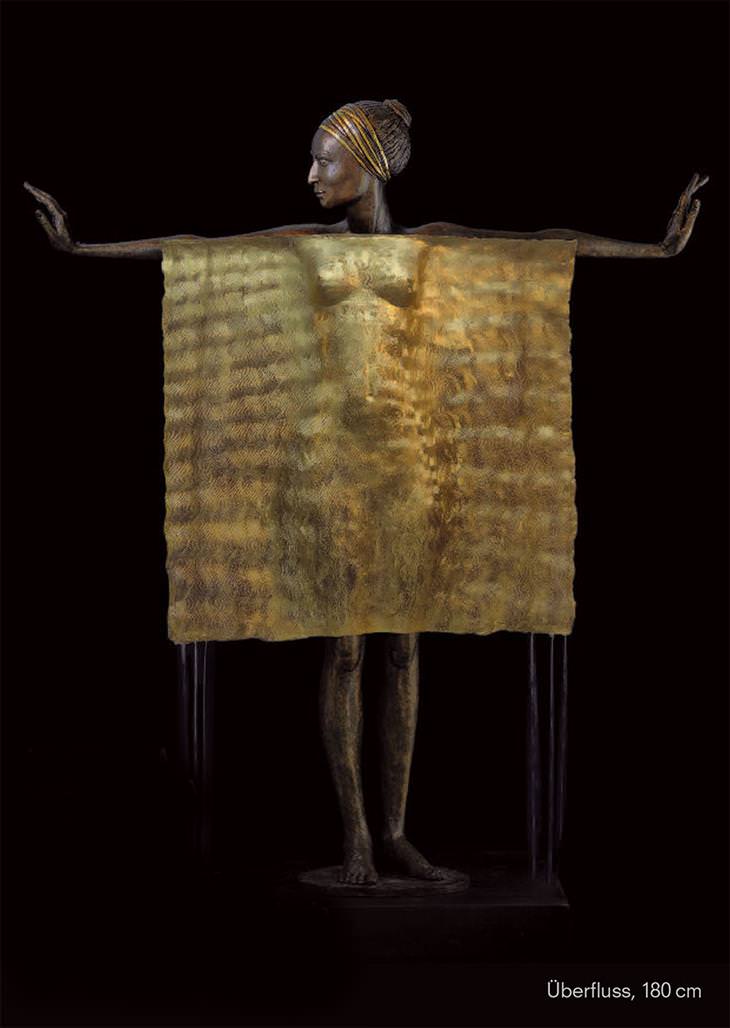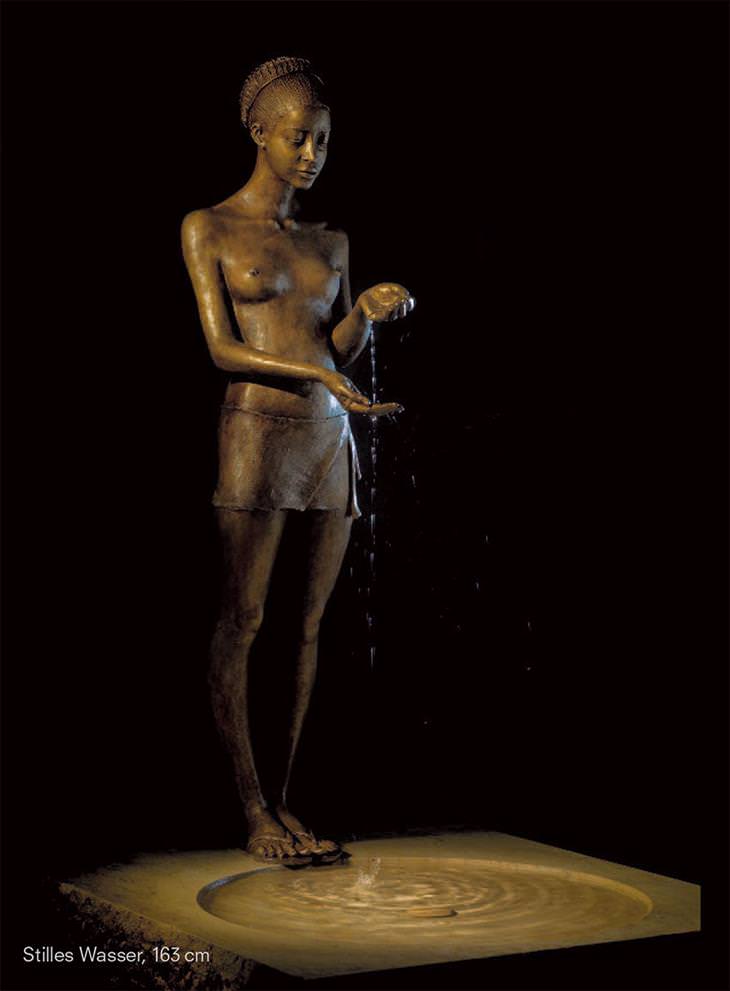 To create a fountain, the statues are then hollowed out and plated with bronze.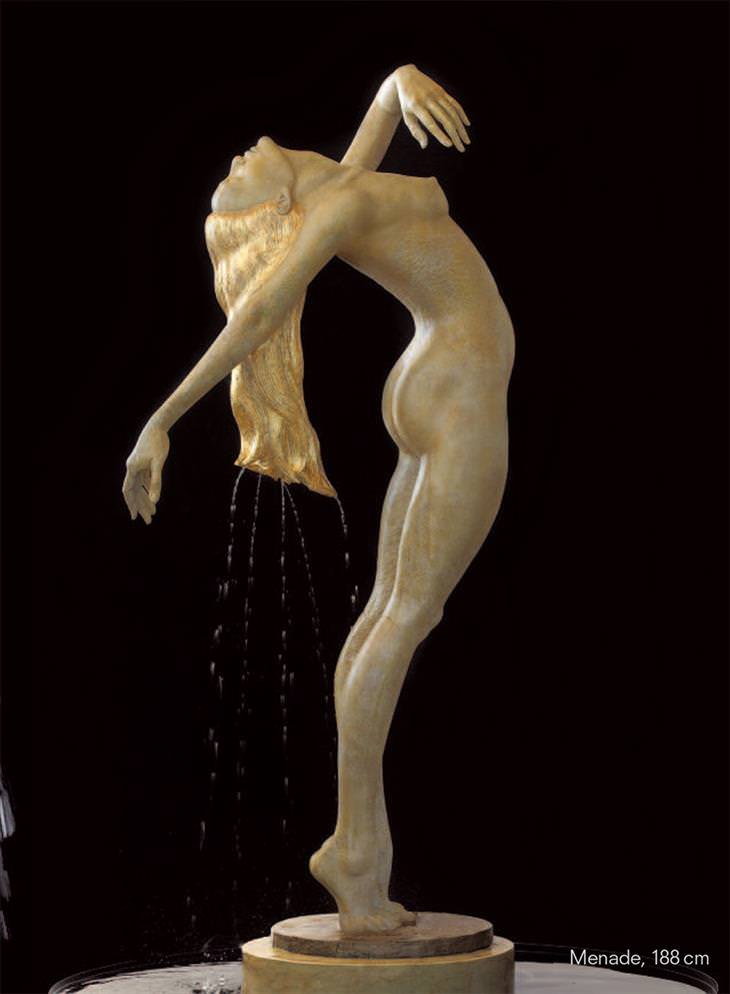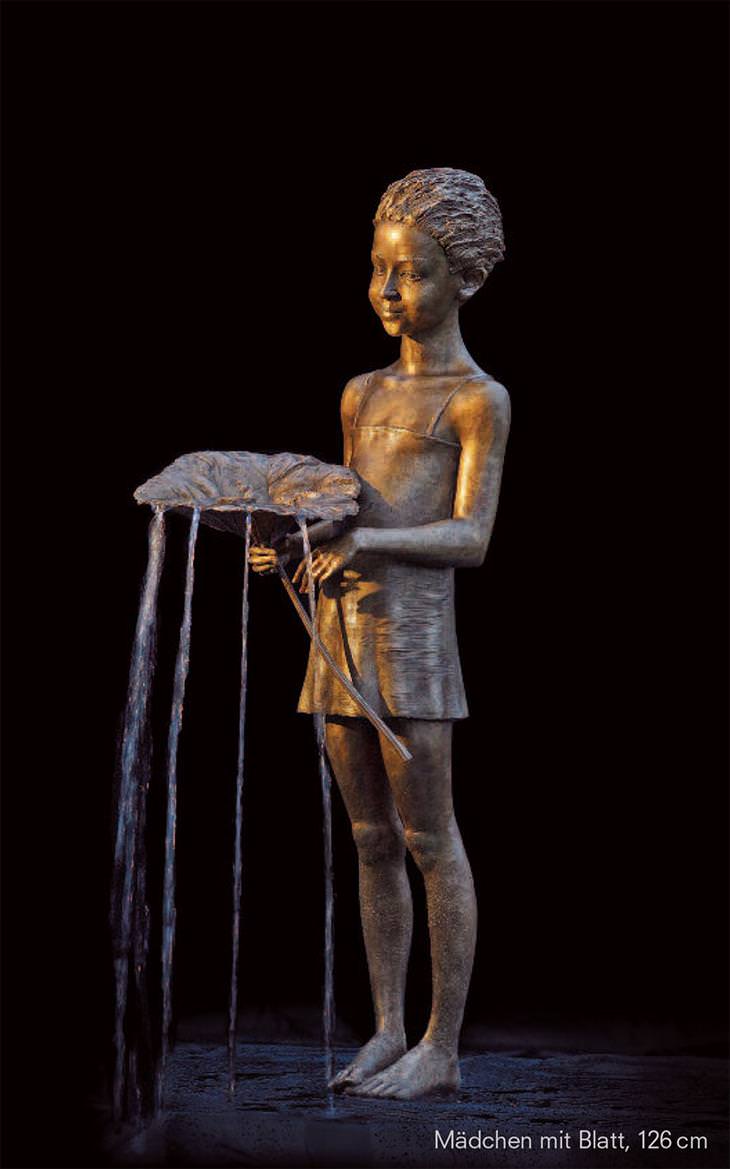 Next, Małgorzata forms small holes in the statue where the water will come out of, bringing life to the frozen figures.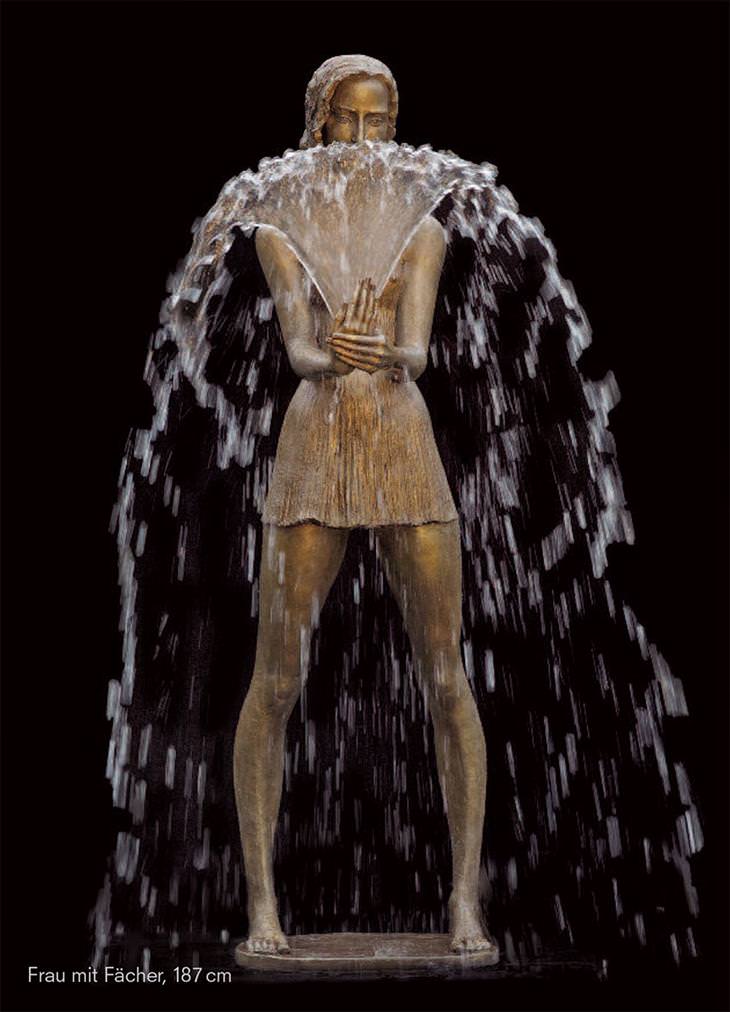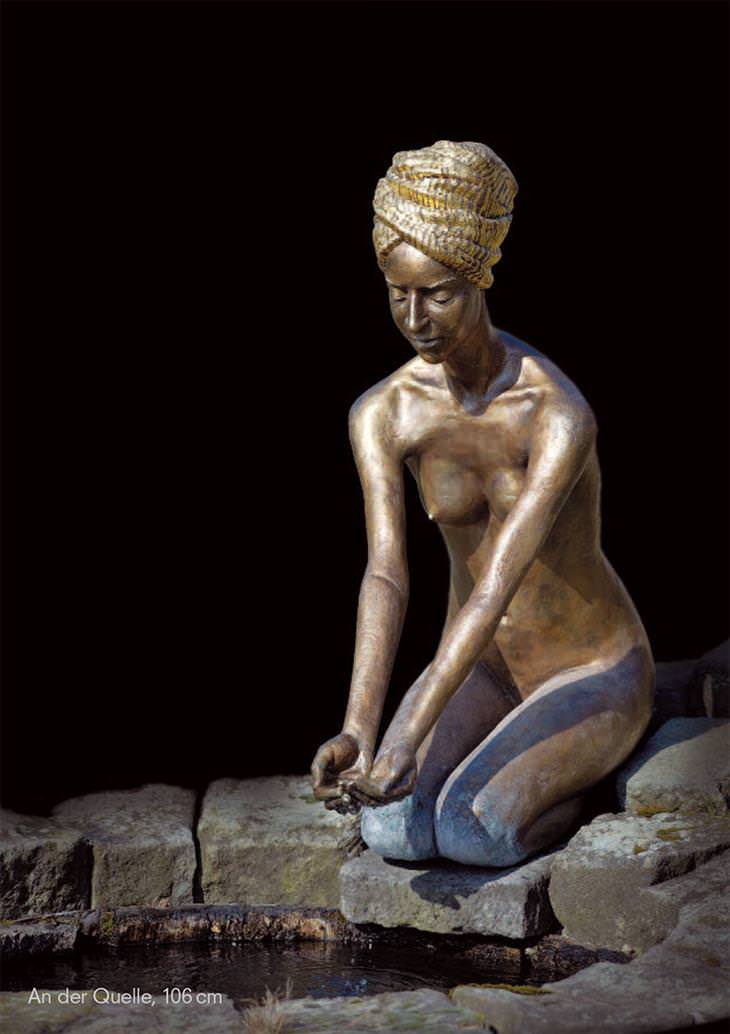 Małgorzata Chodakowska sure creates spectacular fountains! It's hard to decide which of these touching artworks is her best yet.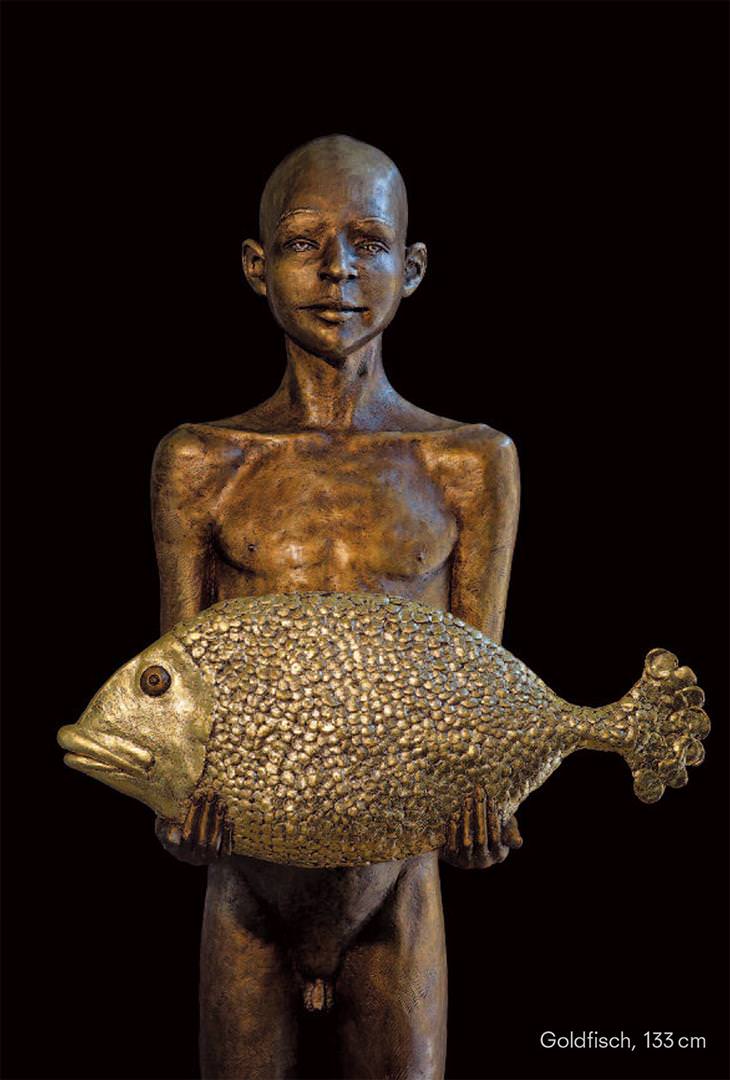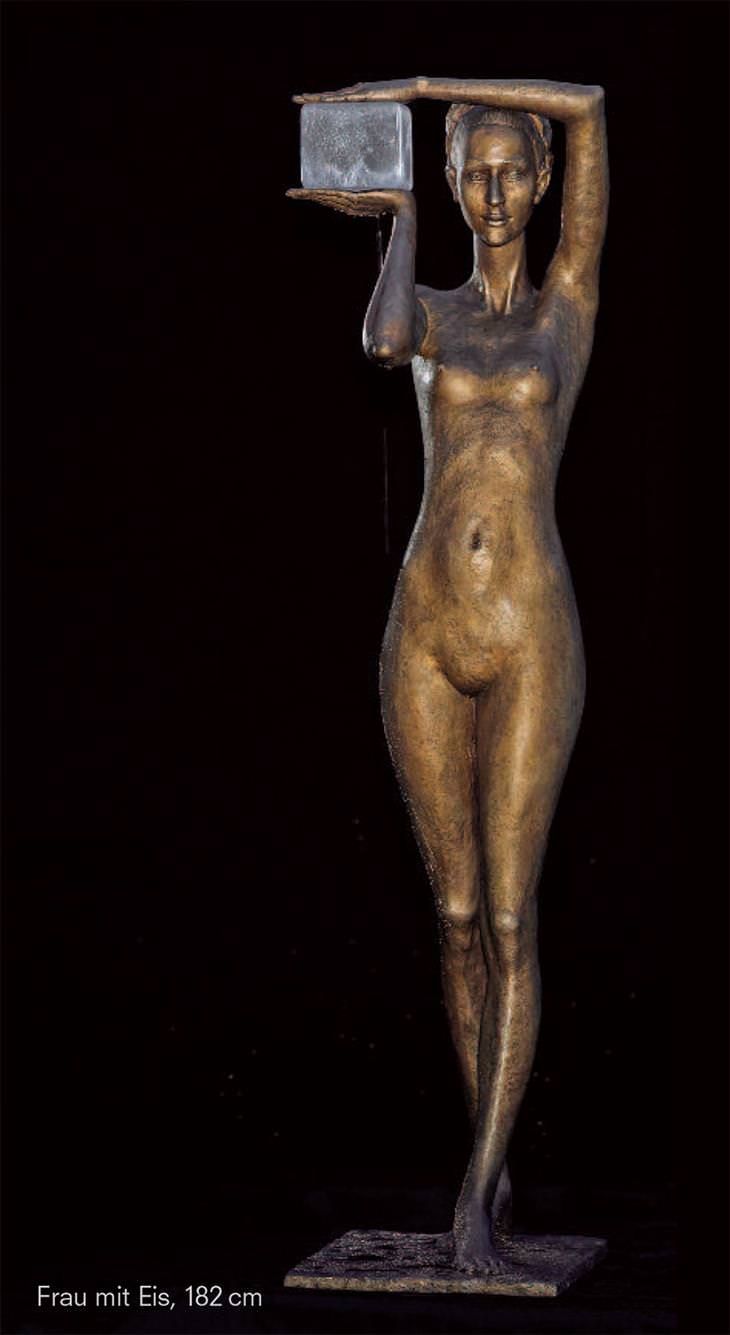 But my favorite series of statues are called "Primavera", which turn the depicted women's hair longer thanks to marvelous streams of water.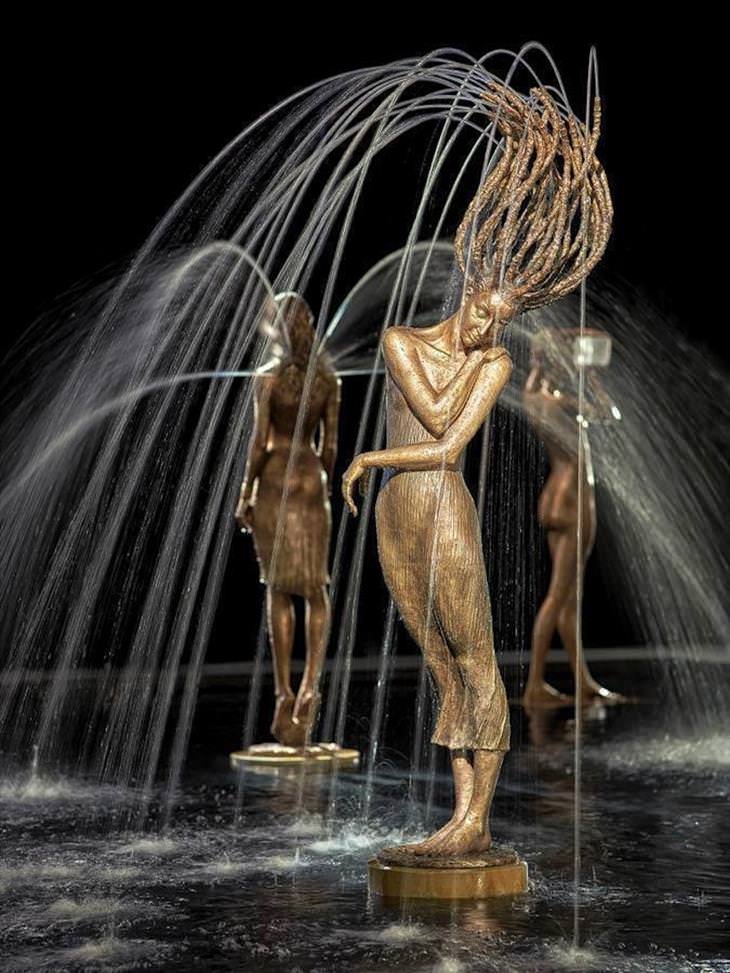 To see how these wonderful statues are made, watch this video: