1. Reading to Cats in an Animal Rescue League Program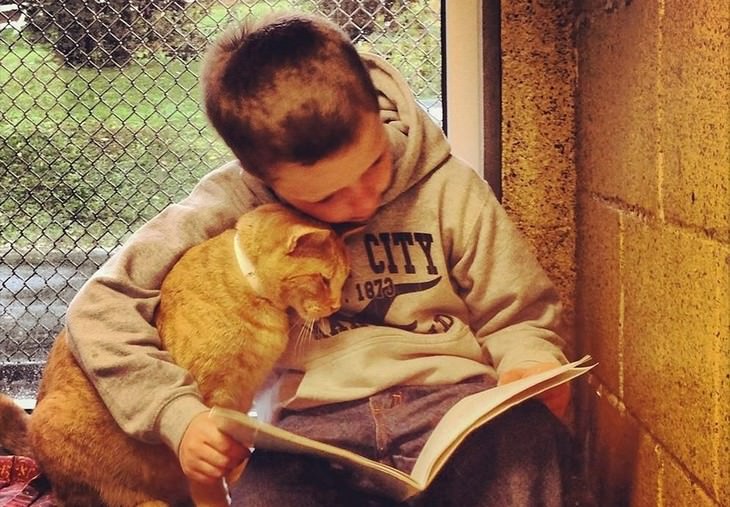 The name of the program is called Book Buddies, which is based out of Berks County in Pennsylvania. Many kids volunteer their time reading to cats and other rescued animals as part of the program.
2. Pink Lemonade for Peace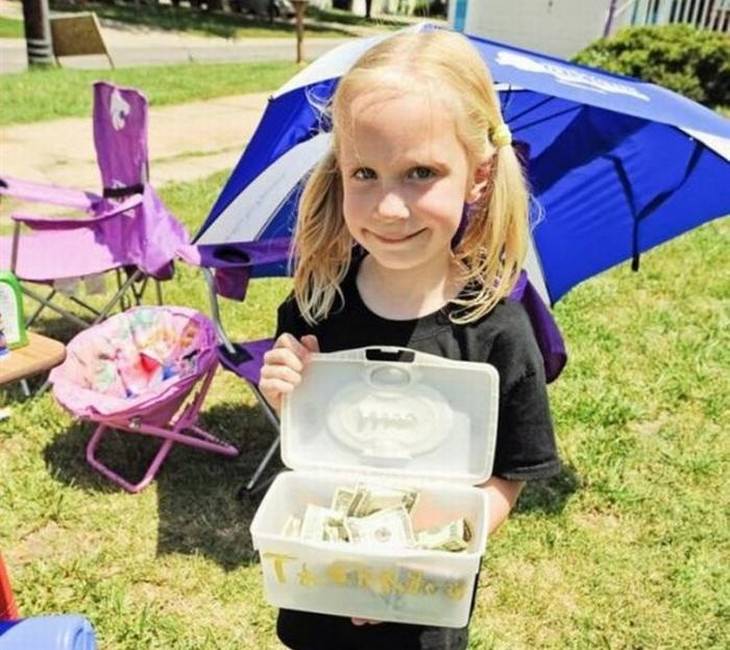 5 year old, Jayden Sink, set up a lemonade stand to promote peace outside of a Westboro Baptist Church. The adorable little girl even managed to raise $1,400 by the end of the day! The proceeds were donated to the Rainbow House charity.
3. Donating Hair for Cancer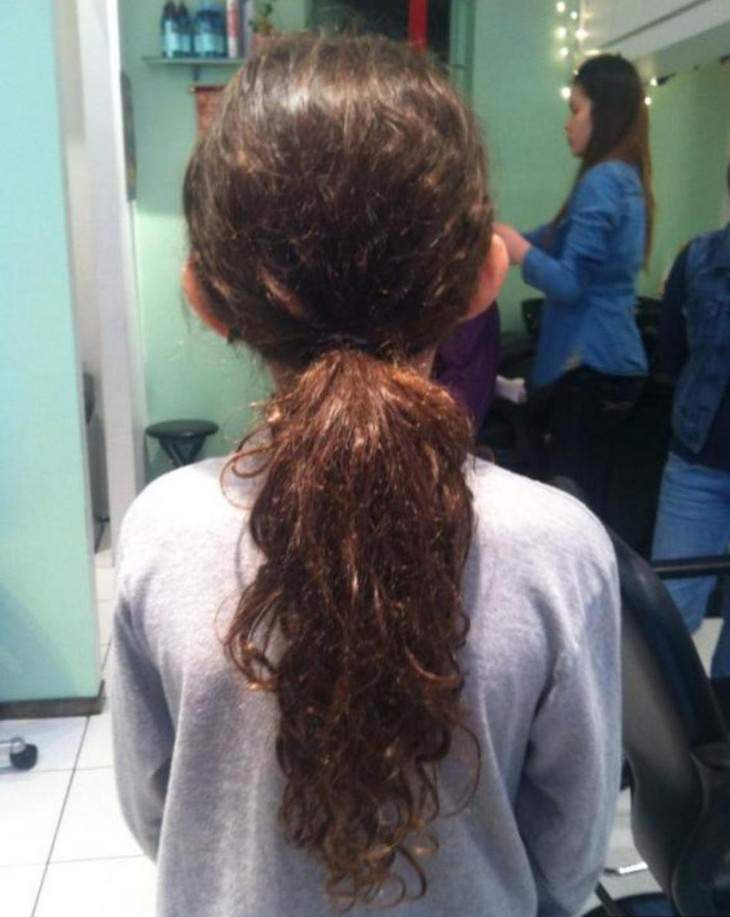 Colin Southwood began growing his hair since he was 4 years old, after his grandparents and a teacher at his school were diagnosed with cancer. The remarkable young boy then decided to donate his flowing locks to make wigs out of it.
4. Giving Up Birthday Presents to Help Law Enforcement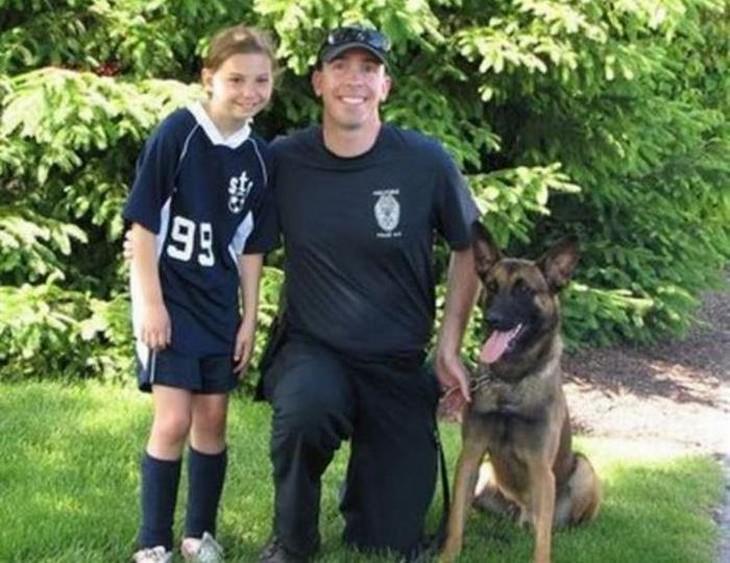 10 year old, Allison Henry, decided to skip the lavish birthday gifts, and help law enforcement stay safe. Allison opted to collect donations to buy a bulletproof vest for a very touched K9 officer named Ryker.
5. 8 Year Old Donates Life Savings of $1.25 to Help Neighbor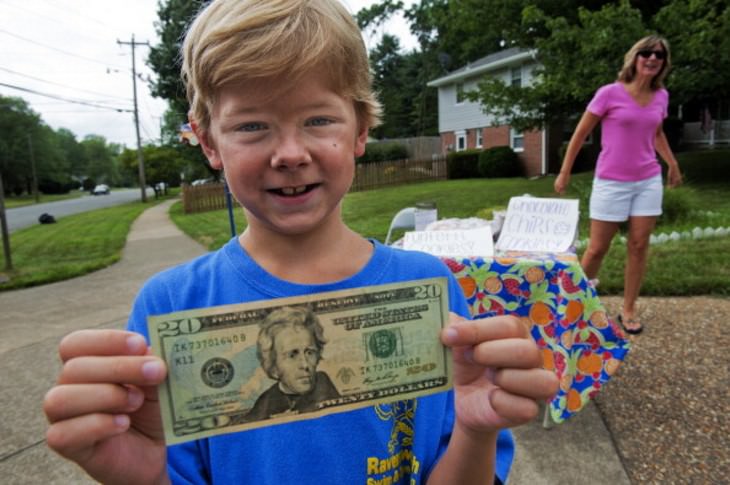 When a storm blew the roof off Johnny Karlinchak's next door neighbor, he decided to take things into his own hands. Elissa Myers deductible did not cover the damages, so Johnny set up a lemonade stand, and managed to raise $700 to help his neighbor rebuild her roof. He managed to exceed the $500 goal for the repairs. Truly a touching story!
6. 6 Year Old Donates Savings to Help NASA During Budget Cuts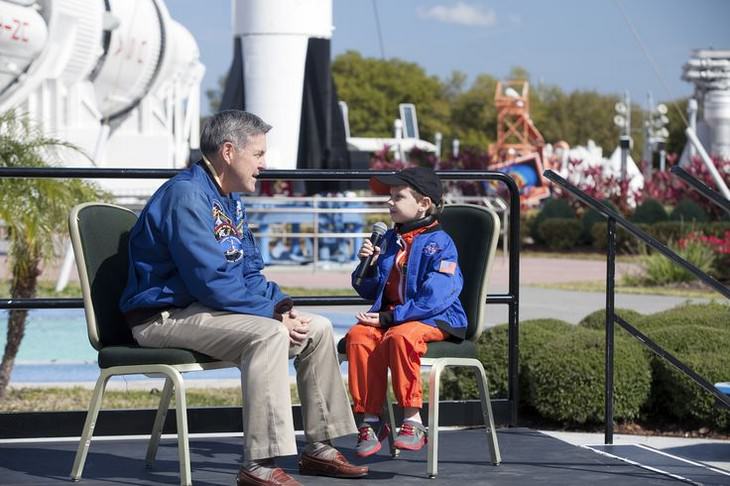 When Connor Johnson found out about NASA's budget cuts, he decided to give up his entire life savings of $10.41 to help out. Connor began an online petition aimed at the government to rethink the budget cuts. He managed to collect over 22,000 signatures for the cause, quite a remarkable achievement for this future little astronaut!
7. 11 Year Old Invents a Cup for People with Parkinson's Disease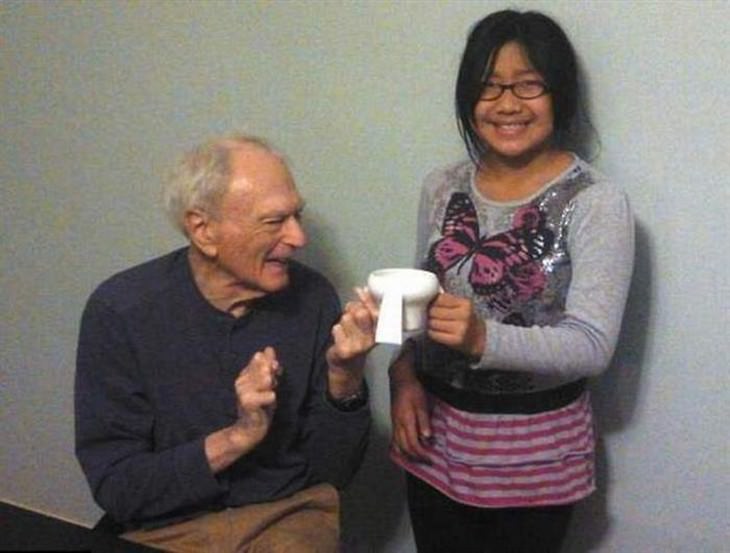 The Kangaroo Cup began when 11 year old, Lily Born, created a no-spill cup for her grandfather, who suffers from Parkinson's Disease. She put her idea on the popular crowdsourcing site of Kickstarter, and raised $62,000, eclipsing her initial goal of 25K. Lily is now able to mass distribute the cups and help thousands of people suffering from the disease. She is truly one special entrepreneur!
8. 13 Year Old Wants Everyone to Smile and Be Happy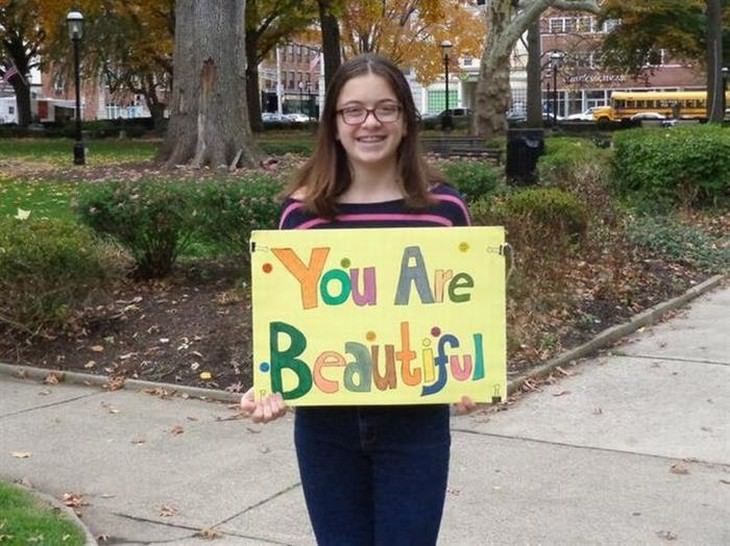 Julia has a special message for everybody she greets, "You Are Beautiful". The message is part of Julia's Sidewalk Smiles Campaign in her home state of Morristown, New Jersey. Her messages are aimed at preventing bullying, self harm and suicide among teens, one happy person at a time!
9. 7 Year Old Writes Book to Raise Money for Friend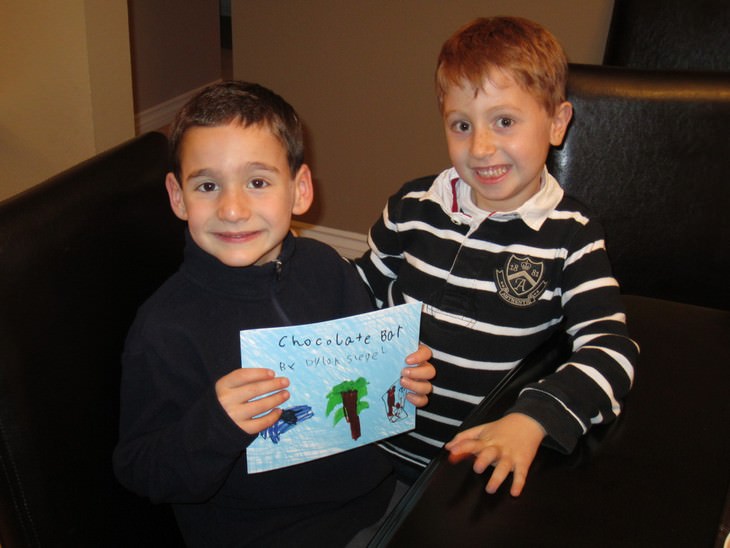 When 7 year old Dylan Seagal learned that his buddy Jonah was suffering from a very rare disease, he decided to take matters into his own hands. Dylan wrote a book entitled "Chocolate Bar" that talks about glycogen storage disease, which his friend has. The book has since raised over $750,000 to help find a cure! This future New York Times best selling author is one inspiring little guy!
10. 11 Year Old Girl Tackles Like a Guy!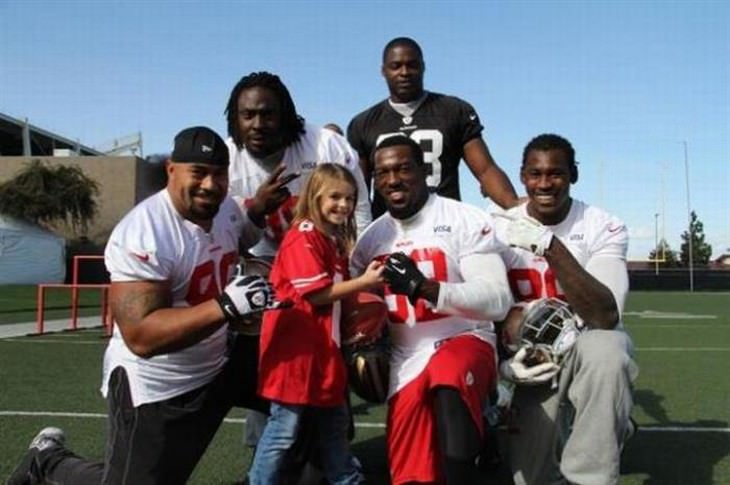 You would never think that a 4"2 (1.27m) little girl, would be dominating an all-boy's football division at her school! Among Sam Gordon's list of accomplishments is her 1st place finish at the Salt Lake City 50 meter dash, making the Olympic Developmental Program for soccer, and the highlight of her young career thus far, appearing on a Wheatie's box!
11. 8 Year Raises Money to Pay for Grandmother's Funeral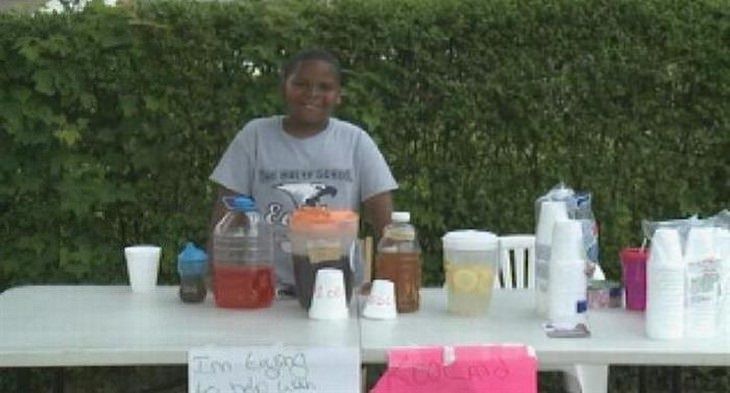 8 year old Michael Diamond set up a Kool Aid stand to help pay for the funeral expenses of his late grandmother in Ohio. He managed to raise the $5,000 needed to pay for the costs. People were more than willing to donate and support Michael's cause, even paying as much as $100 for a cup!
12. 8 Year Old Ensures That No One Goes Hungry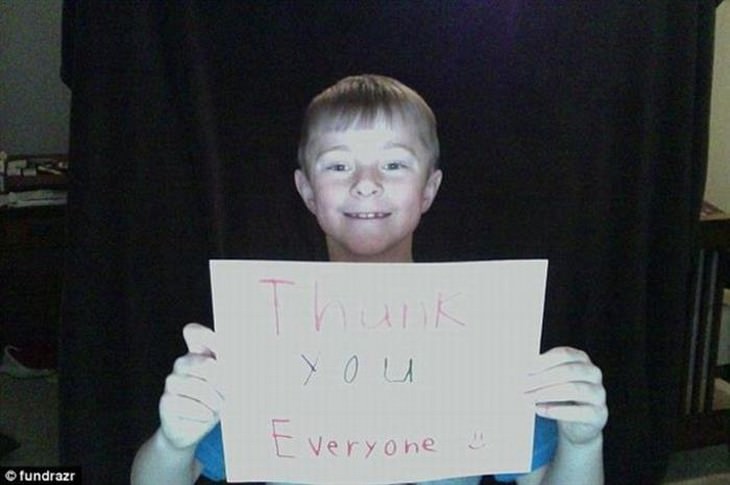 When Cayden Taipalus heard that his friend could not afford to pay for his lunch, he decided to collect recycled bottles and cans to lend a hand. Cayden began his crusade to make sure no kid goes hungry. Friends and relatives have chipped in to support Cayden's wonderful cause, helping him raise almost $40,000!
13. 14 Year Old Goes for Her Master's Degree in Microbiology!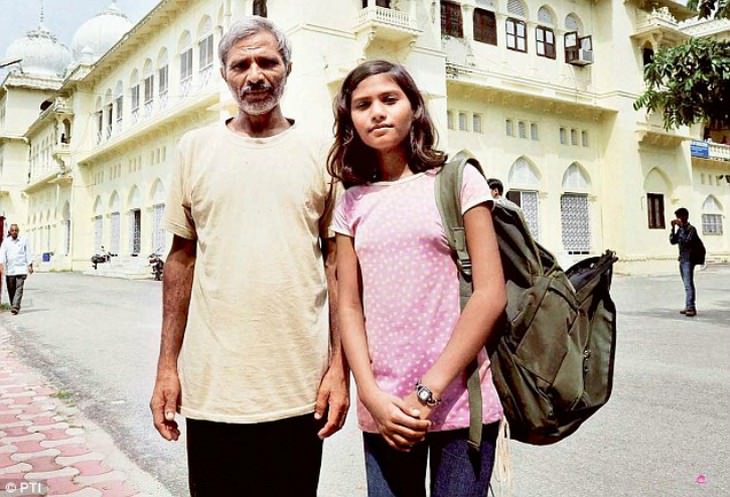 To say that Sushma Verma is intellectually gifted, would be quite an understatement. The gifted young girl graduated high school at only 7 years old, while the vast majority of her peers were just entering the first grade! Sushma received her undergrad degree when she turned 13. The incredible part of the story is that her father sold most of his land to support her dream, despite earning less than $3.50 per day!
14. 9 Year Old Builds Nonprofit Animal Shelter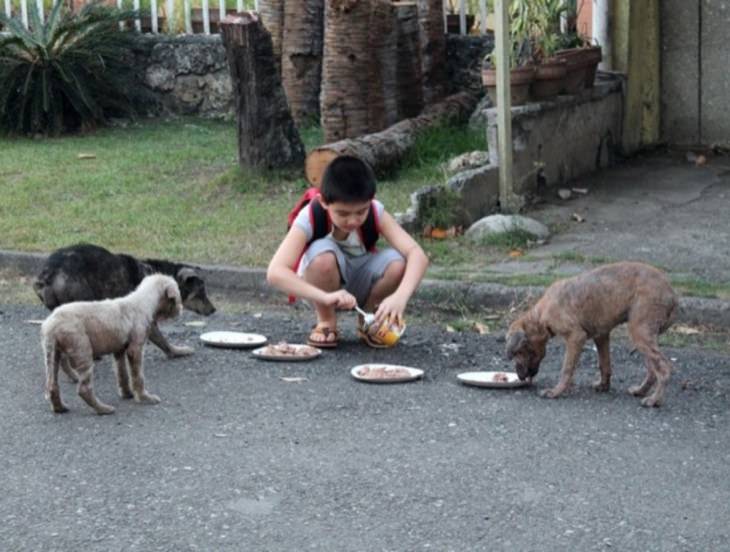 9 year old Ken of the Philippines could not bare to hear about stray animals getting euthanized, so he set up a nonprofit animal shelter to help out. The Happy Animal Club aims to raise awareness to the euthanasia of stray animals across the country. Ken's shelter just happens to be located out of his own garage! We can only have respect and admiration for this courageous young fellow!
15. 2 Brothers, Aged 8 and 6, Compete in Triathlons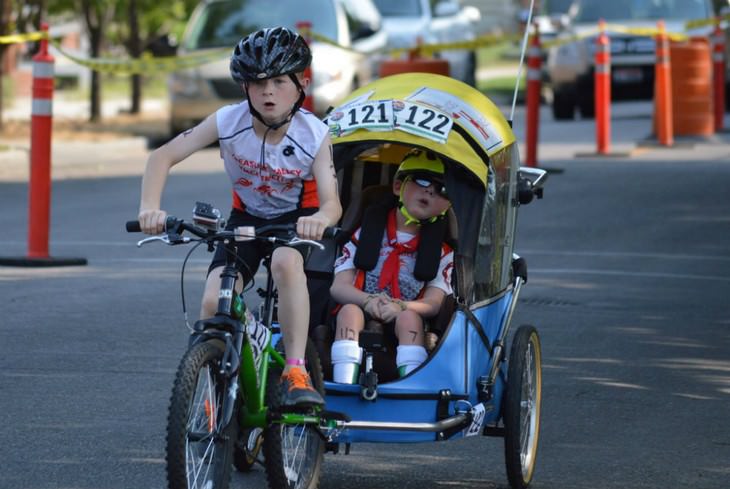 Running a race is hard enough, but imagine completing 2 triathlons, at only 8 and 6 years old! The story behind these triathlon competing brothers is something really special. 6 year old Lucas Aldrich suffers from a medical condition called lissenchepaly, which means he cannot walk, speak or feed himself.
His illness inspired his older brother, Noah, to begin his trek with a 200 meter swim (half a mile swim), followed by a 3 mile (4,828 meter) bike ride, and a 1 mile (1,609 meter) run, all while supporting the weight of his brother! Noah has superhuman powers, and takes the meaning brotherly love to a whole new level!
16. 15 Year Old Baffles Scientists with Invention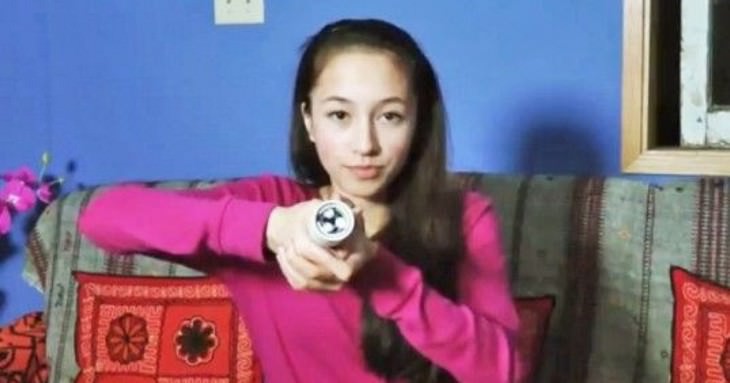 Ann Makosinski isn't your ordinary science student. At just 15 years of age, she's already had the privilege of appearing in Time Magazine's "Thirty Under Thirty" and having 3 Ted Talks under her belt! Ann began competing in science fairs at only 6 years old, and has since gone to invent a hand-heat-powered Hollow Flashlight.
Her invention has managed to baffle expert scientists, and is currently awaiting patents. She has also won a $25,000 scholarship, and took top honors in a Google Science Fair. All in a day's work for this young Canadian scientist!

H/T: distractify.com