One thing that makes cats so lovable is the realization you suddenly get that they are not all that different from us. Take the following pussies, for example. When they finally cotton on to the fact that they are going to see the veterinary doctor, they freak out in such an adorable way. Frankly, their behavior shows me what I must look like when I go to see my dentist or doctor. Their beautiful innocence is so touching. Plus, they're very amusing!
There, there, sweetheart.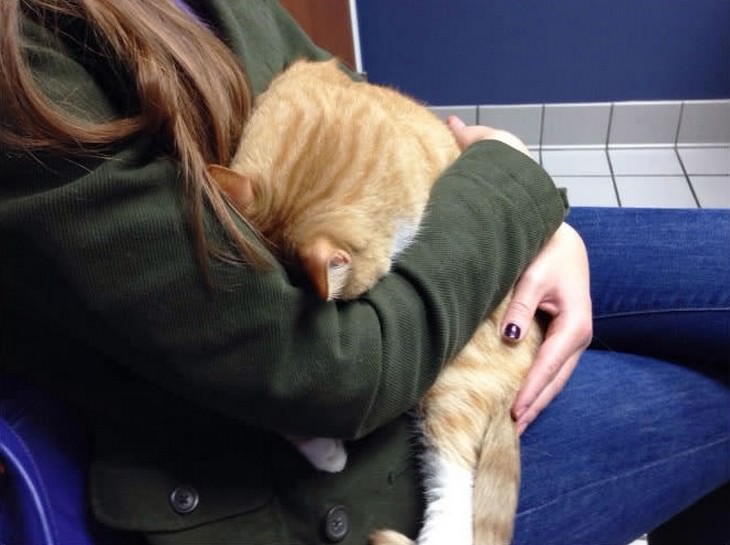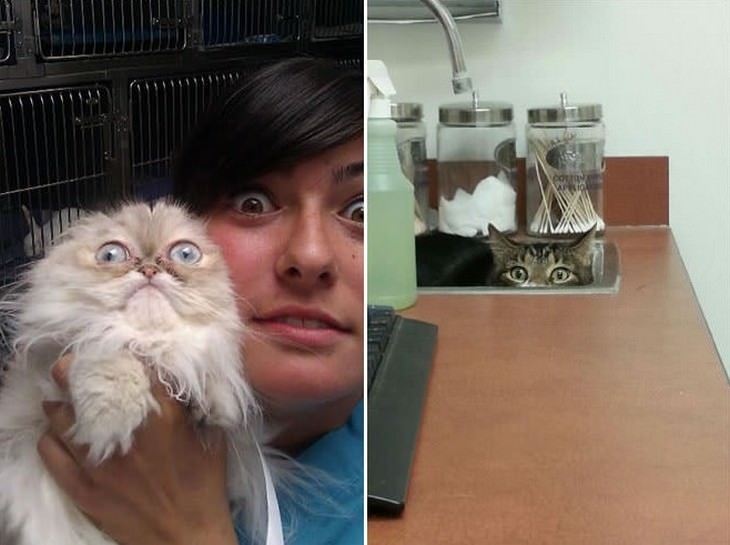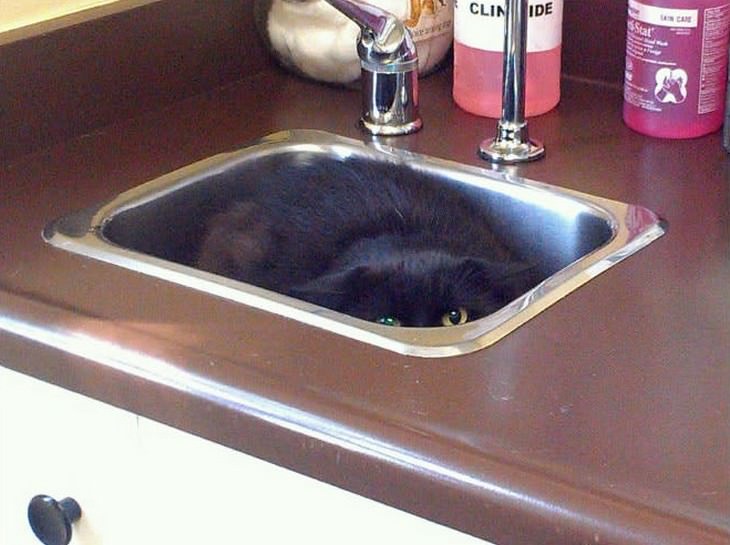 I can't see you. You can't see me. I'm not here.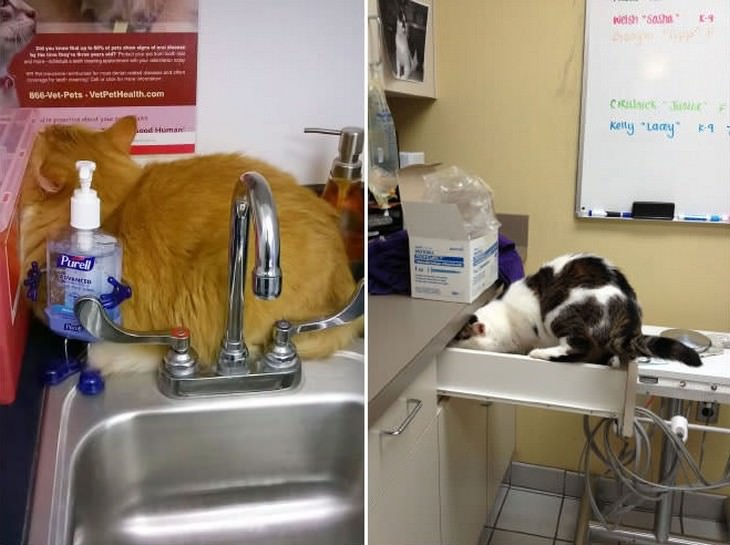 I'm not a cat. I don't need a vet.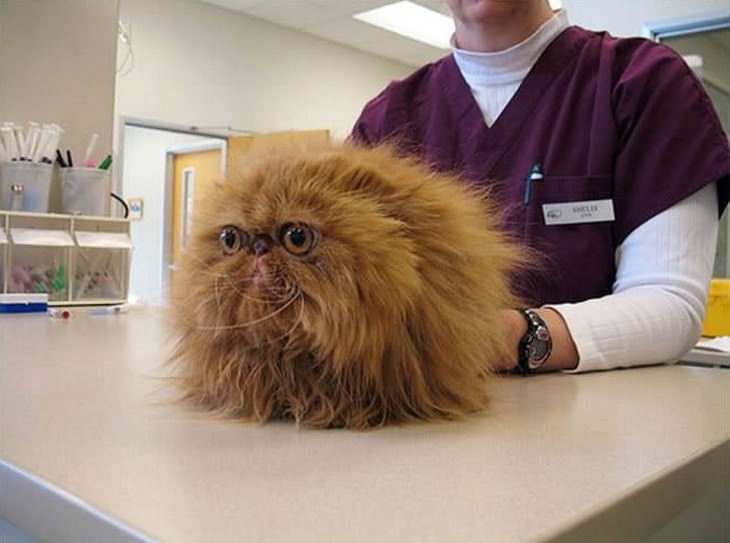 Is it safe to come out yet?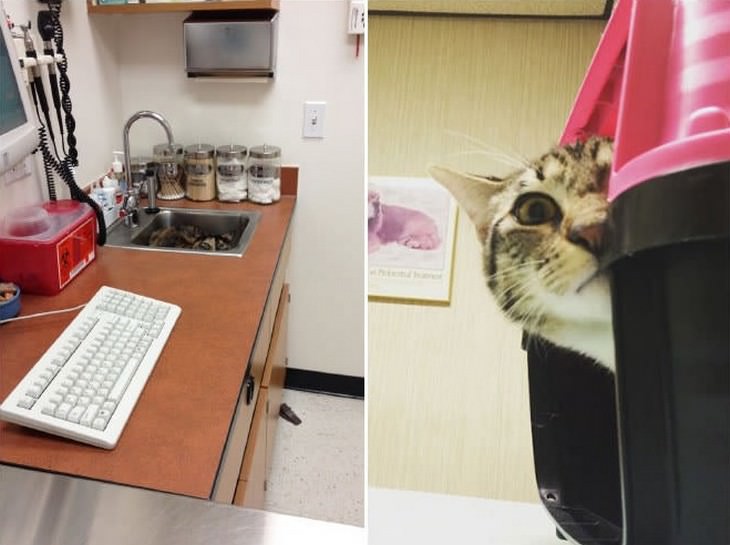 Please tell me it's "bath time"!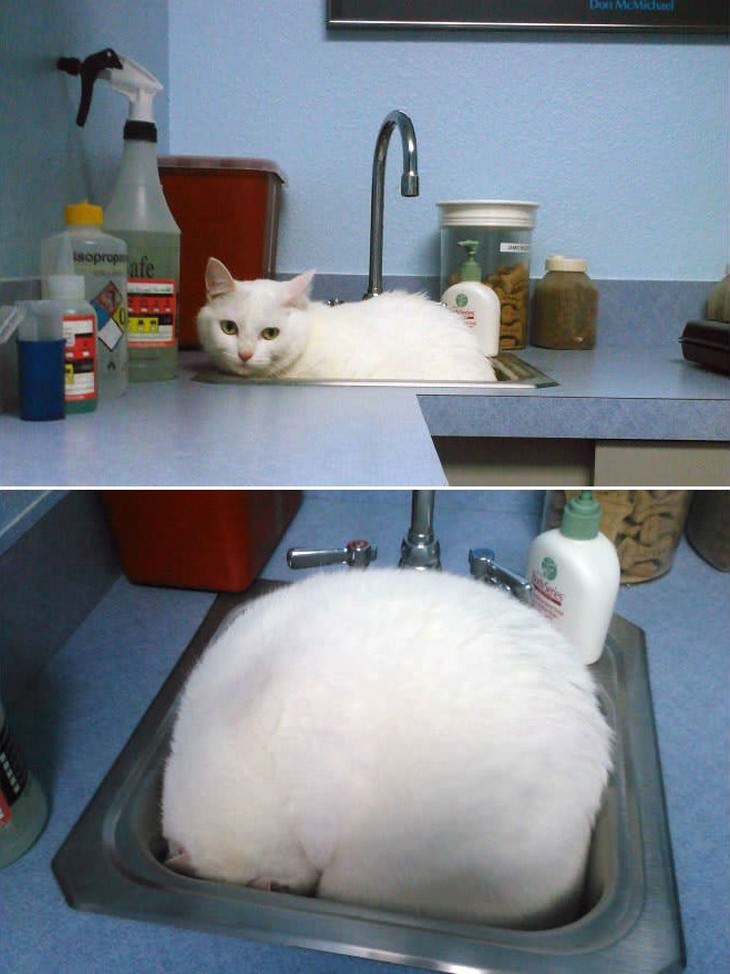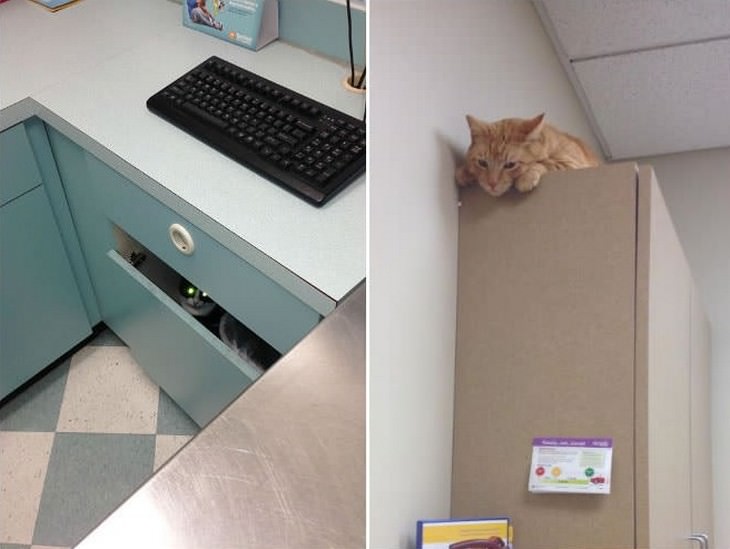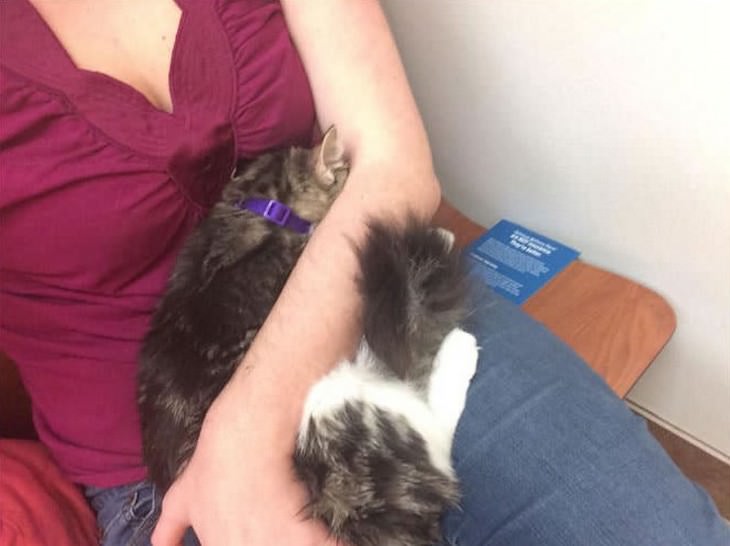 No. We really like our pet carrier.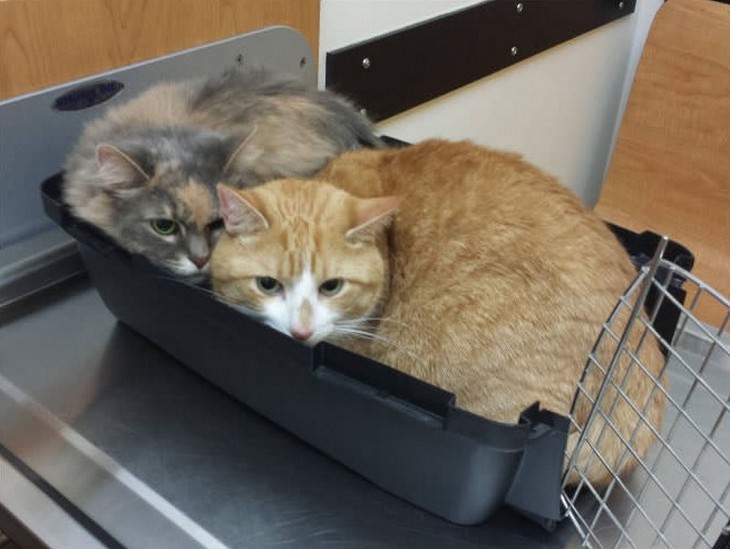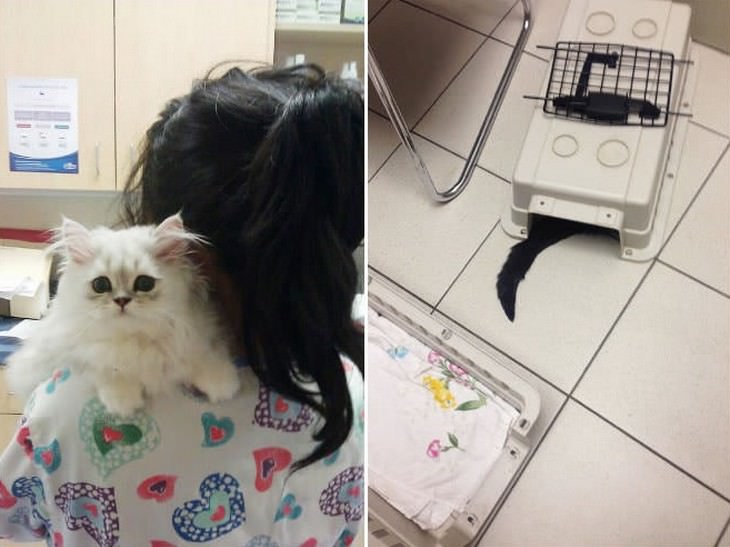 At least he'll probably remember to wash his hands before he touches me.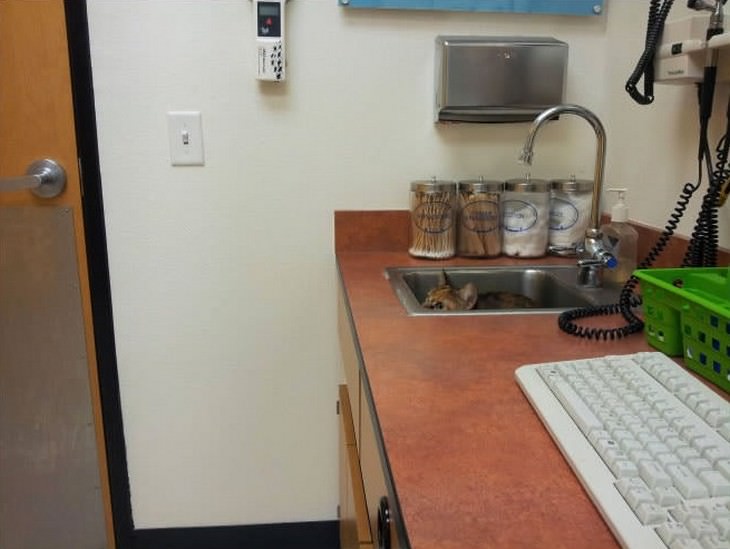 God! I know this place like the back of my paw now.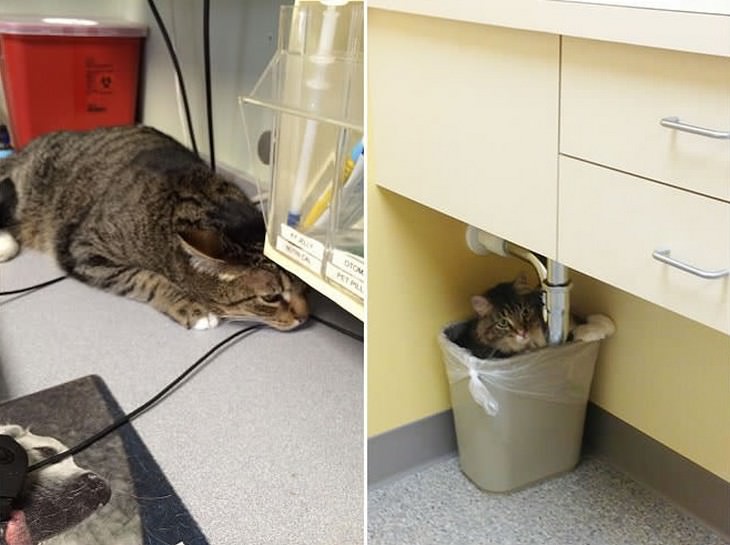 As long as no plumber works here, they'll never find me.