Stop what you're doing and put down that Ikea catalog, here are some great ideas you can build on to make your house just a bit more unique, fun and interesting to yourselves, your guests and above all - your kids!
This looks like the perfect place to nest and read a book!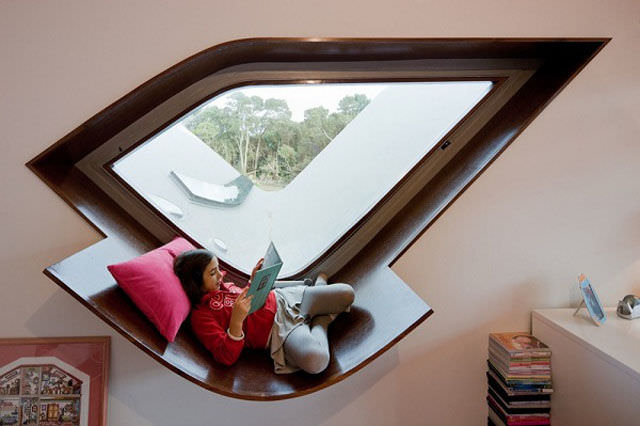 A great way to keep dogs away from the floor and under your feet while making the room look great!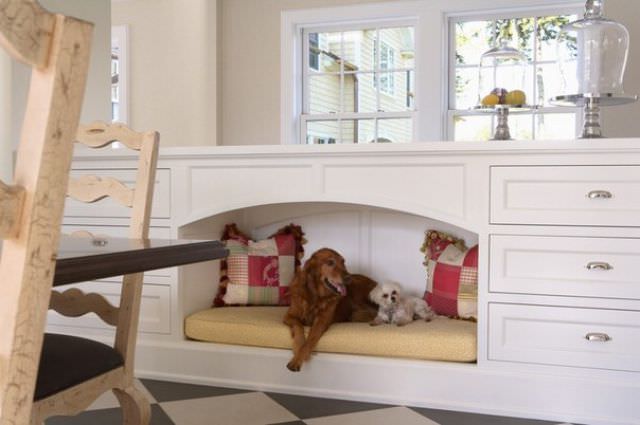 The stark contrast between the colorful and white creates a wow effect that is just terrific!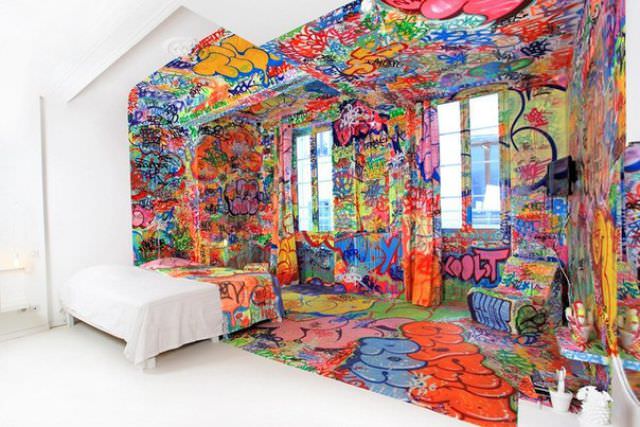 Who said stairs should have no decorations?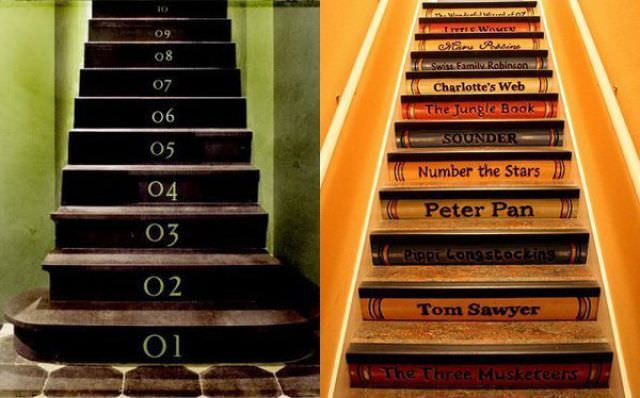 The second life of the vespa scooter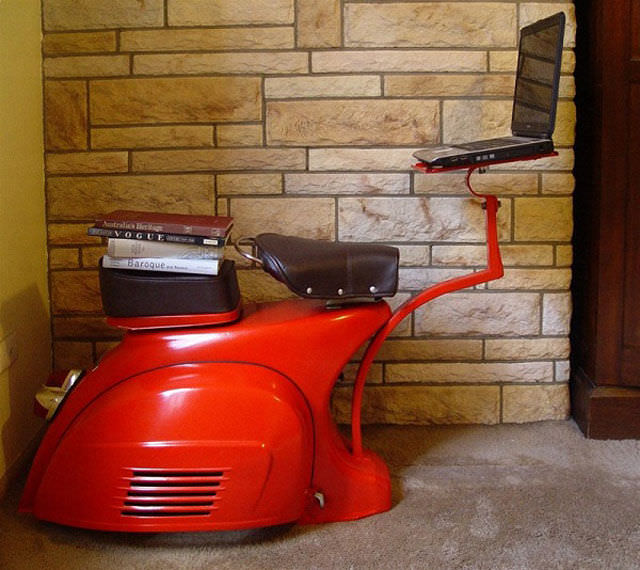 Is it 'Drive your desk to work day' already?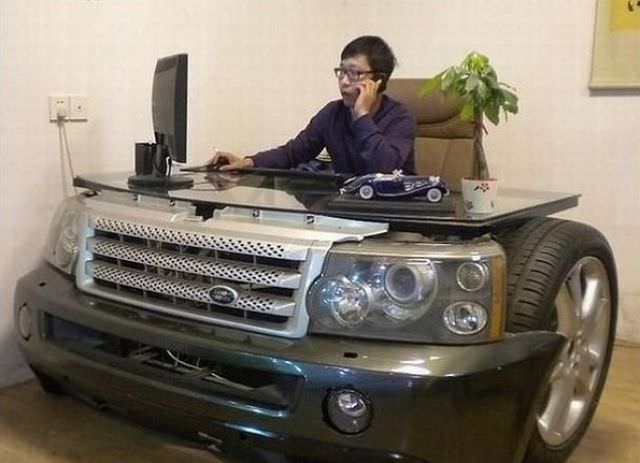 No better tv room for kids, the most comfortable room in the house.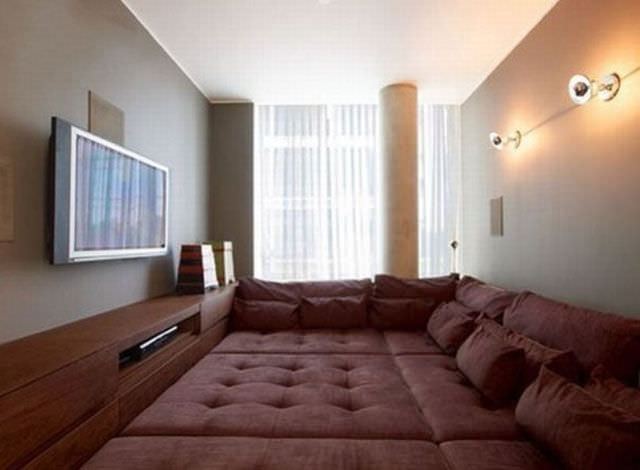 Florescent wallpaper!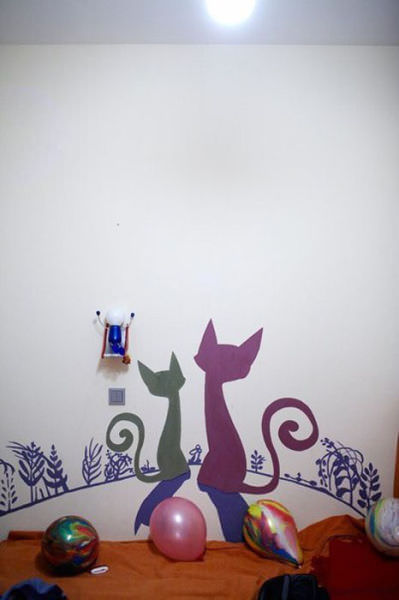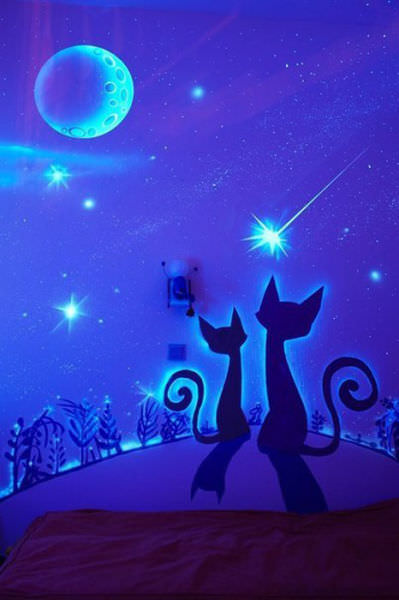 Cityscape shelves.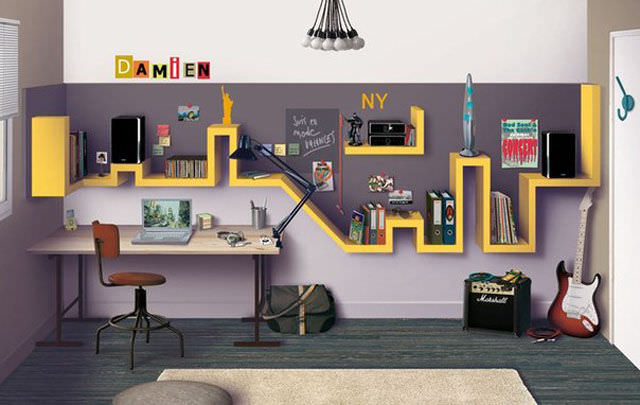 A door for any height and age!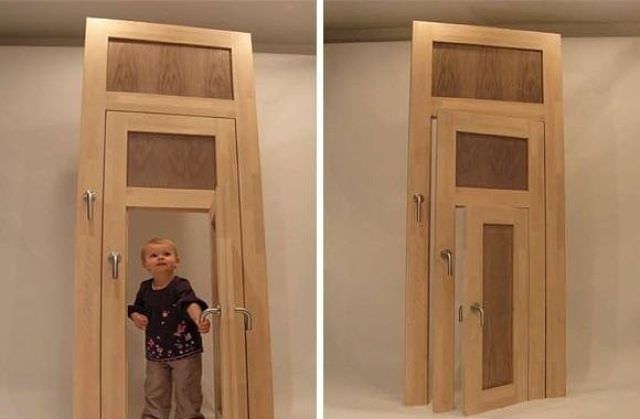 The beauty of an indoor tree without the hassle.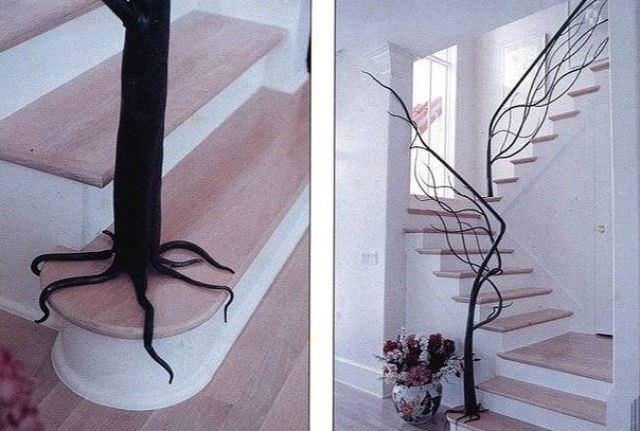 Heat-sensitive wallpaper that changes according to the temperature!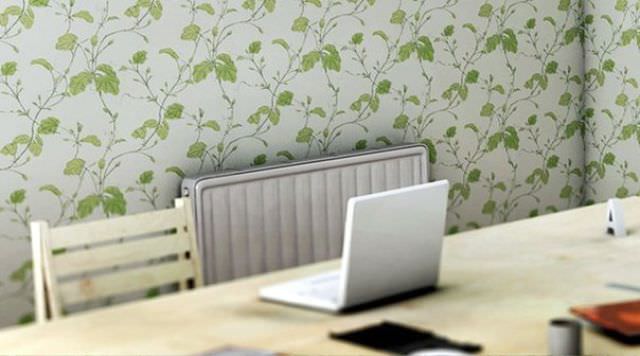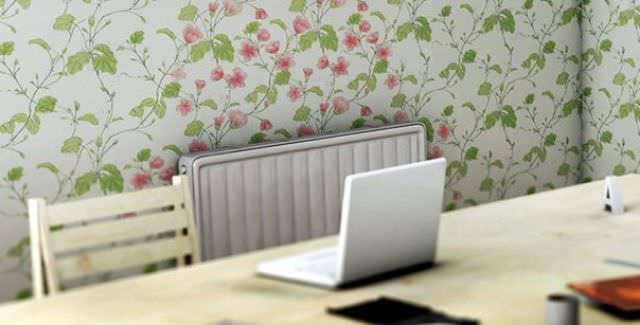 Now you can always hand your clothes on the back of a chair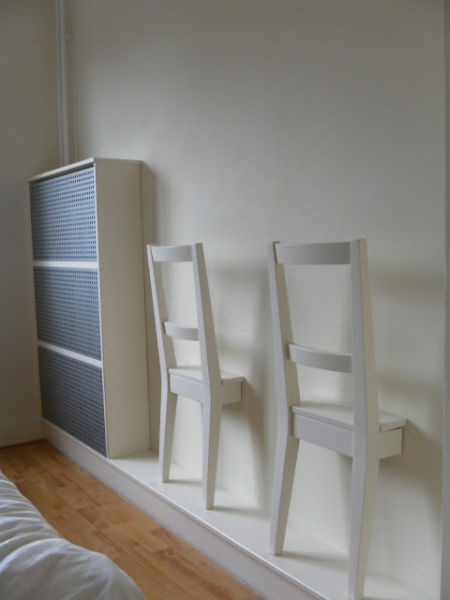 Suspended stairs!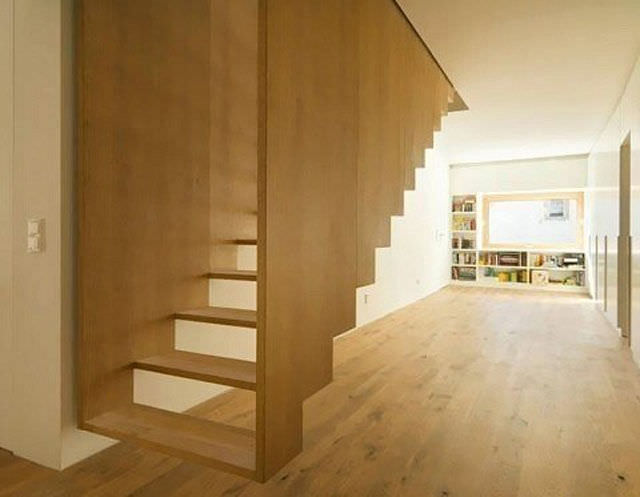 A magical doorway to Elf land? No, just a power socket.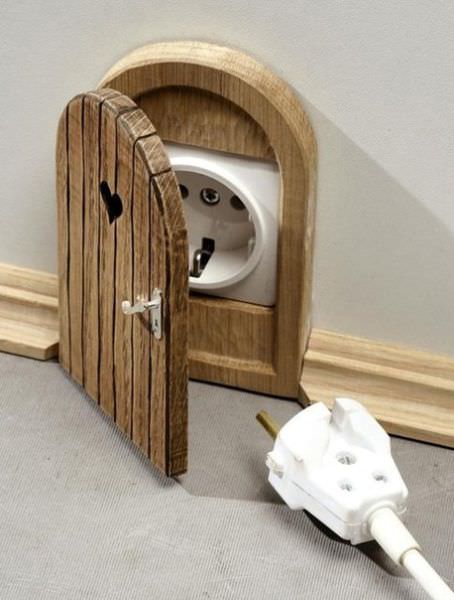 Let Disney into your home!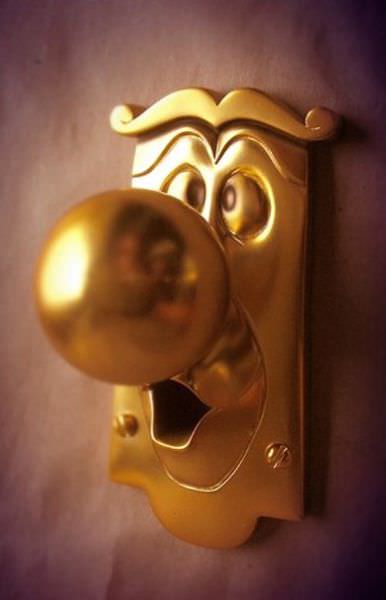 The most amazing wine cooler we've ever seen!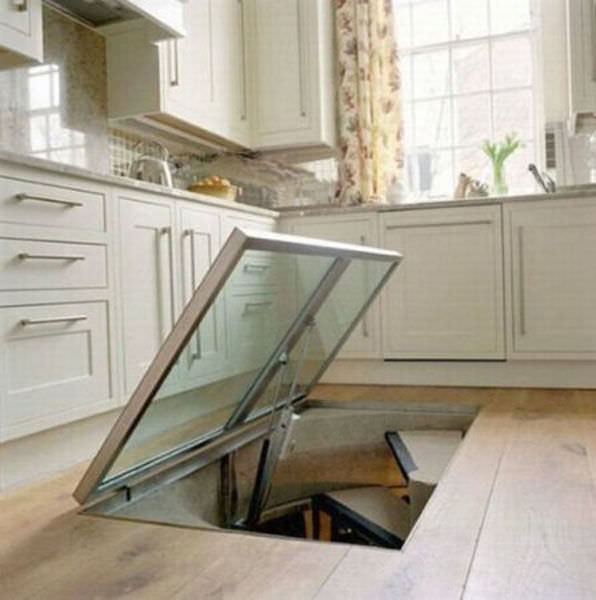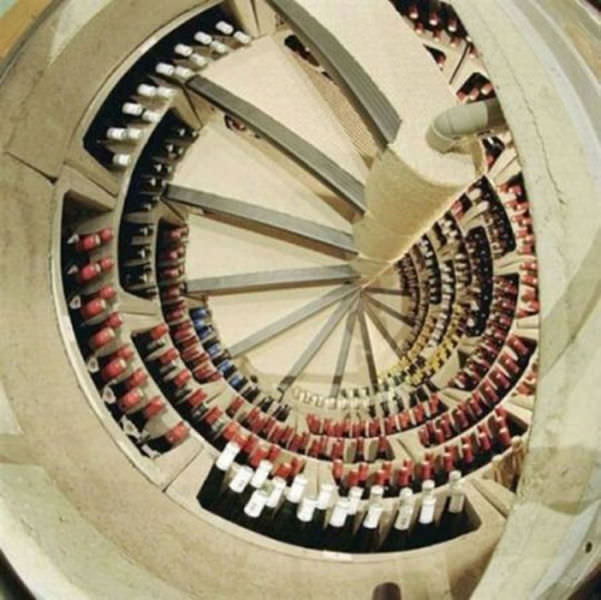 Not to be outdone by mere wallpaper, these shower tiles also change color according to heat!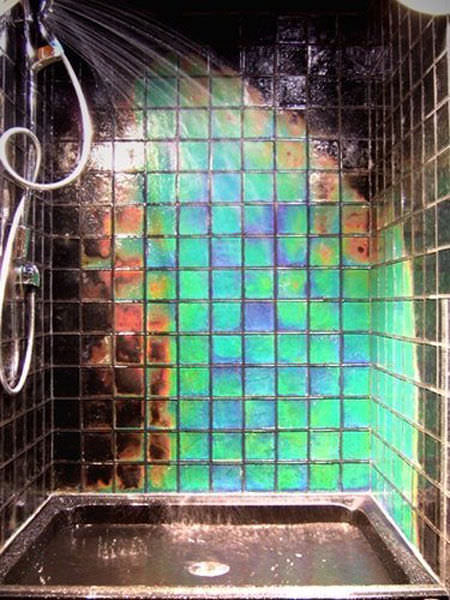 This great puzzle pillow has a piece for everyone!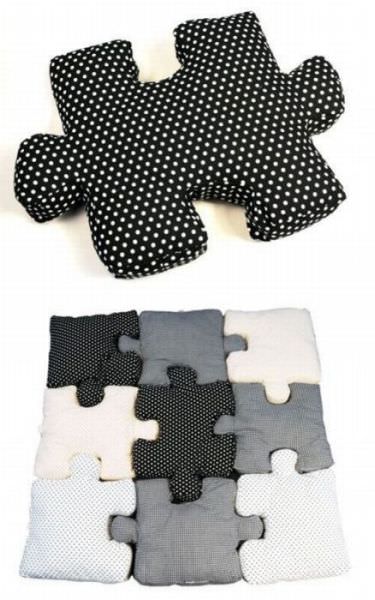 This isn't interior design, it's just a really great idea for couples that like cuddling in bed!