So, if you remain unconvinced of the practicality of upping sticks and moving into a relative hovel, compared to your current abode, these stunning modern tiny houses with all modern conveniences may just change your mind. These homes aren't just for the young either, with around 2/5 of all tiny house owners aged over fifty.

1. An Award-Winning Tiny House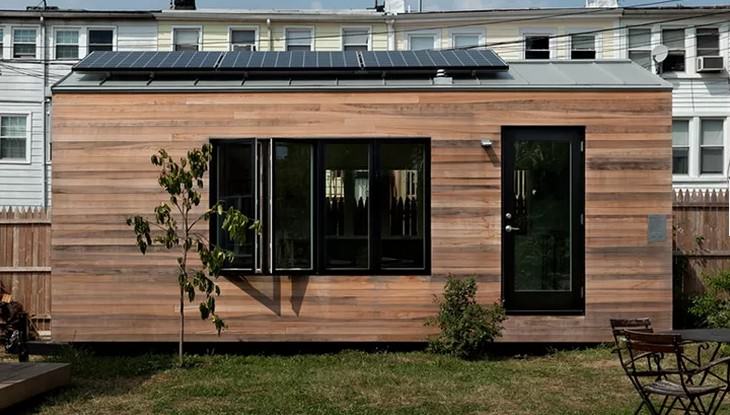 Name: Minim House
Size: 262 square feet
Cost: $71,000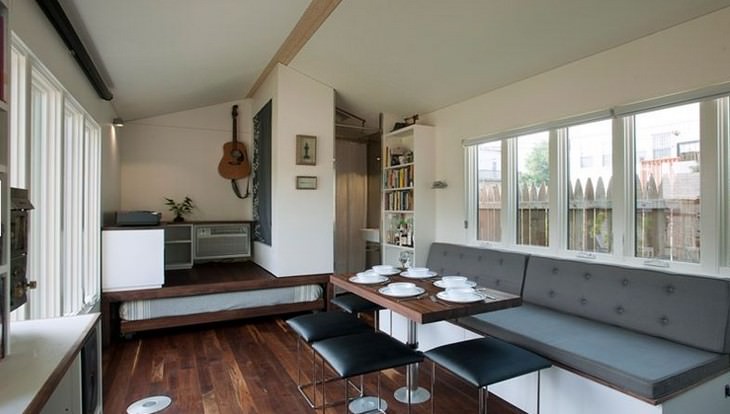 This cozy little home manages to fit a lot inside, and it looks stunning.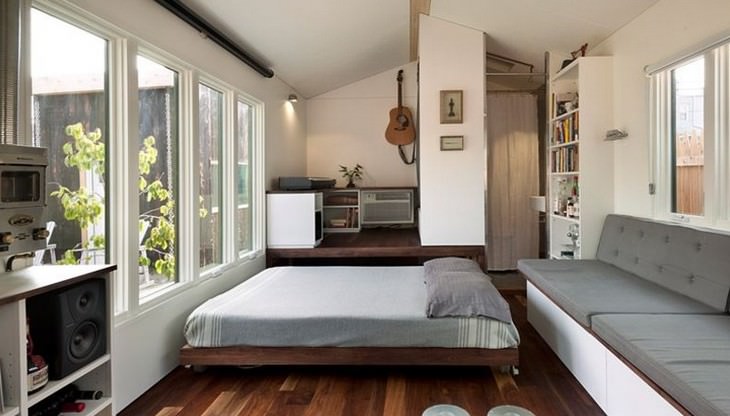 Its key features include: An open-spaced and multifunctional living room area, solid walnut flooring, stainless steel worktops, a table, and a platform bed.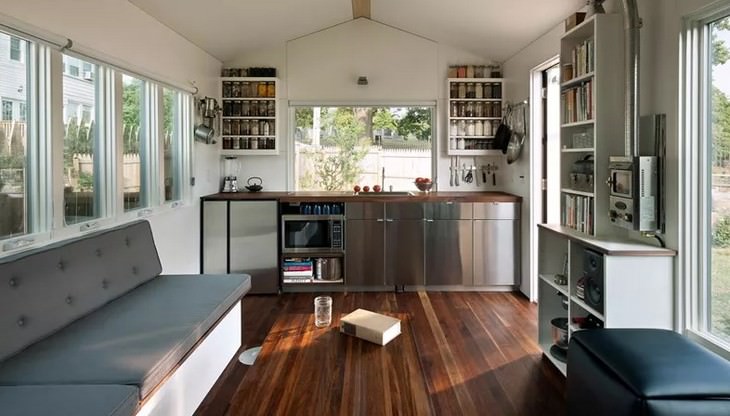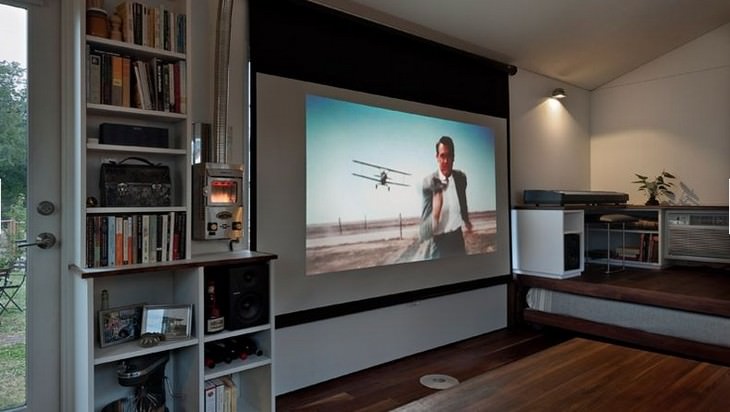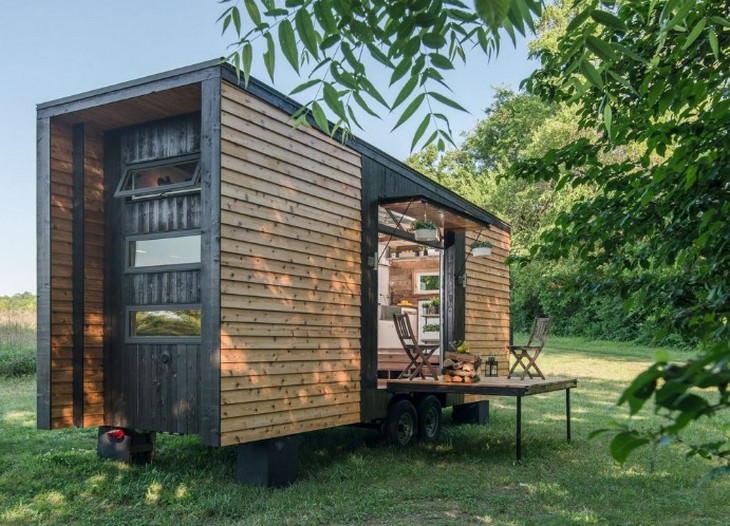 Name: Alpha from New Frontier Tiny Homes
Size: 240 square feet
Cost: $95,000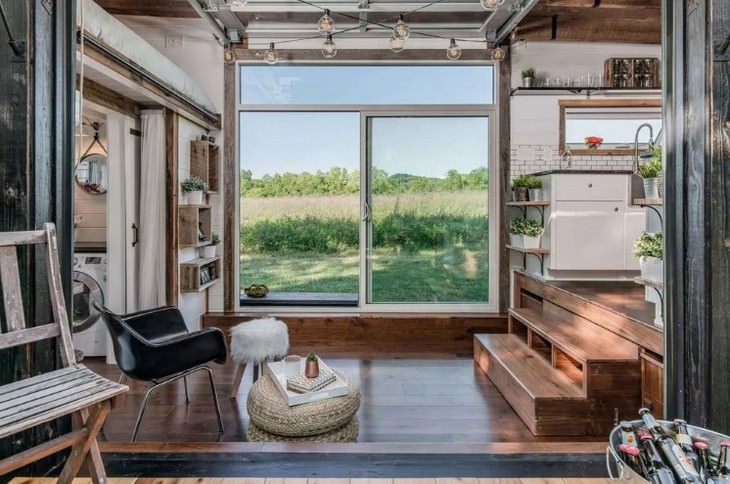 Although the price is a bit steep for a tiny home, when you consider the luxury on offer, it's offers extraordinary value. I feel very tempted by this home. What about you?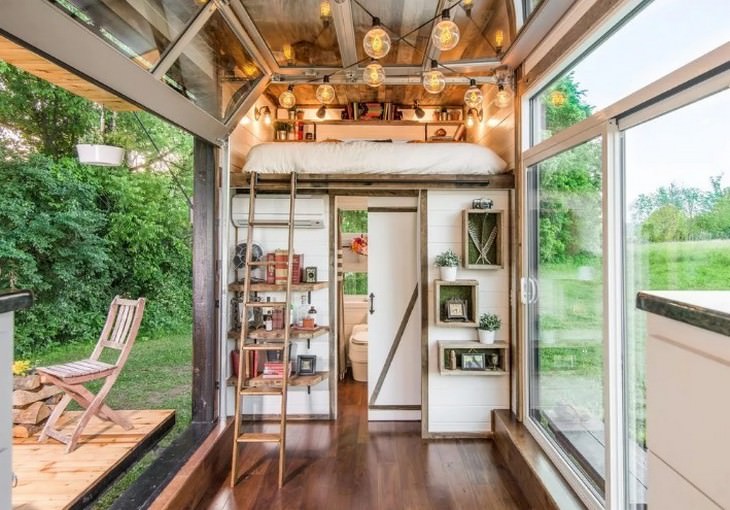 Its key features include: Charred cedar siding, reclaimed wooden wall and ceiling, shiplap interior, a king-sized loft, an oak library ladder, a stainless-steel farmhouse sink, granite countertops, a full-size jacuzzi (!), shower, and subway tiles.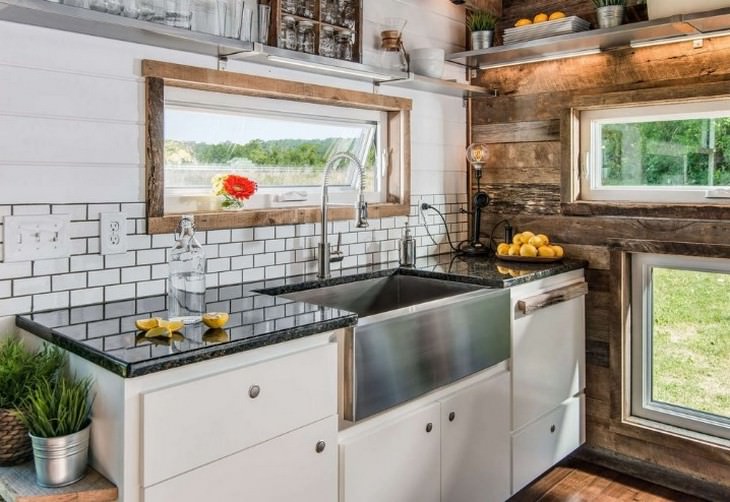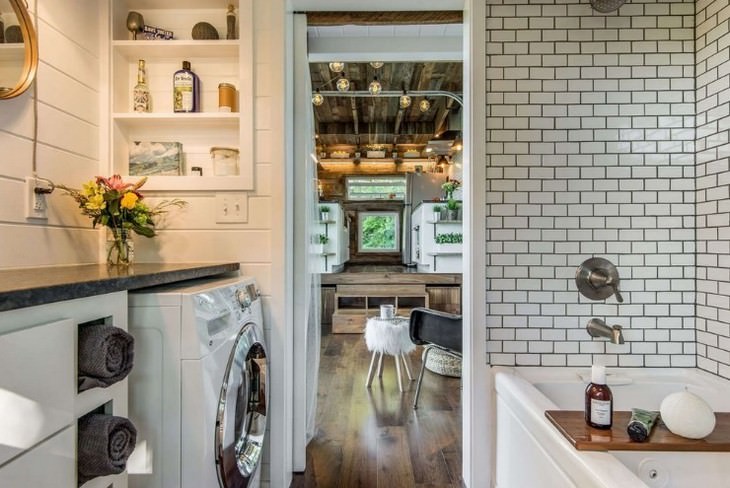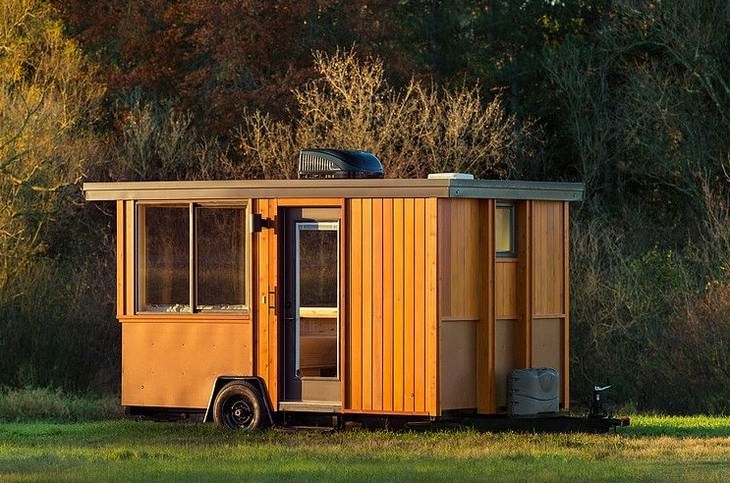 Name: Escape Vista Sport
Size: 110 square feet (160-square-foot, 219-square-foot, 240-square-foot, and 319-square-foot models are also available)
Cost: $29,800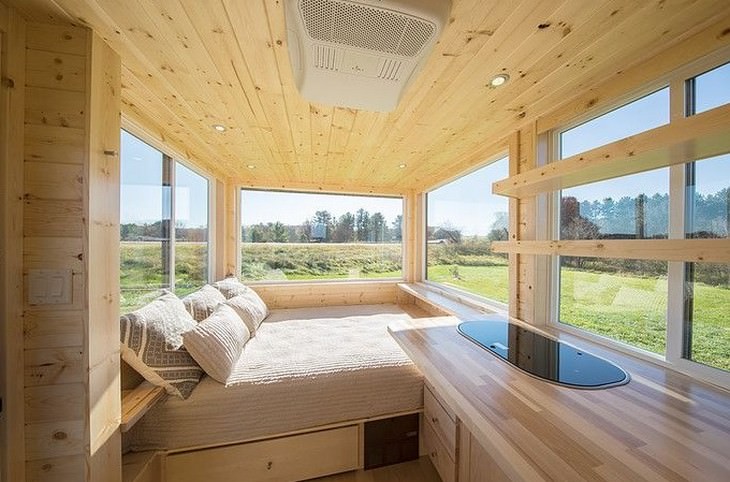 For those just starting out, for example a young married couple, this exciting little home could be a great first step.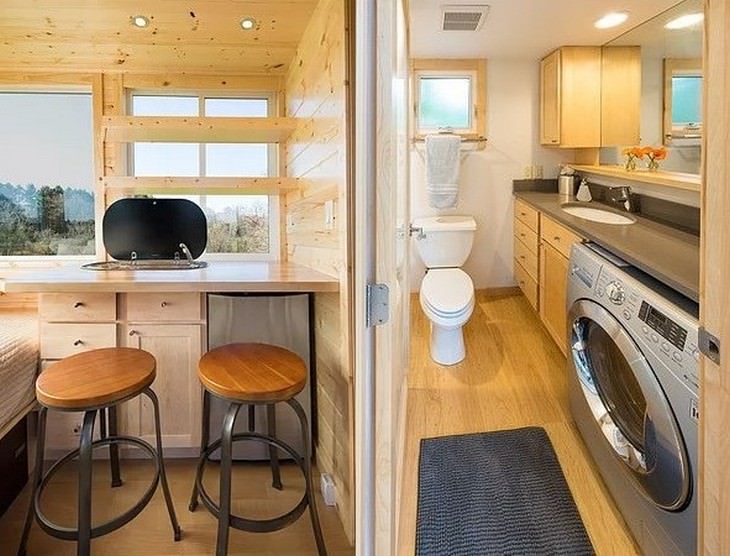 Its key features include: Panoramic window views, a queen bed with storage underneath, maple cabinets, a hideaway sink and stove, a solid butcher block table, an undercounter fridge freezer, a 32-inch shower, toilet, and LED lighting.
4. An Eco-Conscious Tiny Turnkey Home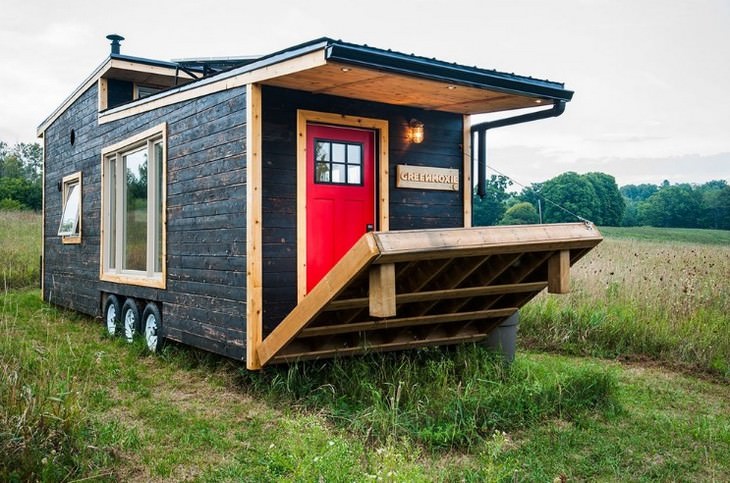 Name: Greenmoxie
Size: 340 square feet
Cost: $65,000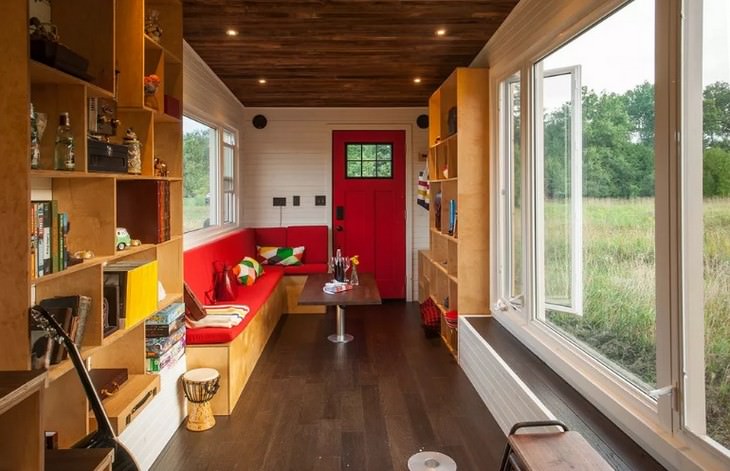 For those who are motivated by environmental concerns about our planet, this could be the perfect tiny home.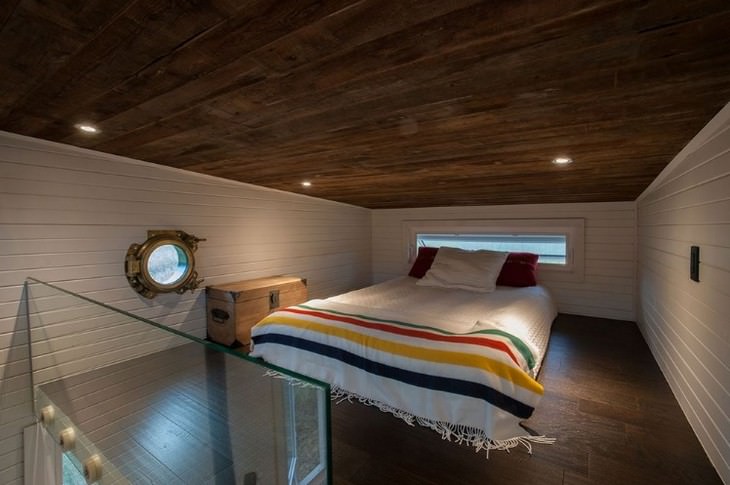 Its key features include: Off-grid capacity of 11kW storage and 1kW solar PV, a water recovery system on the roof, an electric drawbridge deck, reclaimed wooden ceiling, birch shelving and bench.
5. A DIY Enthusiast's Option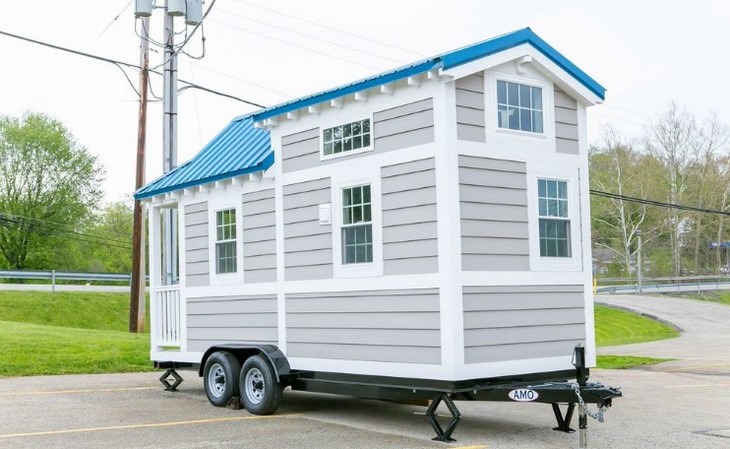 Name: The Shonsie from 84 Lumber
Size: 154 square feet, plus the loft
Cost: From $6,884 for trailer and plans; from $22,884 for trailer, plans, and shell; from $59,884 for a move-in ready build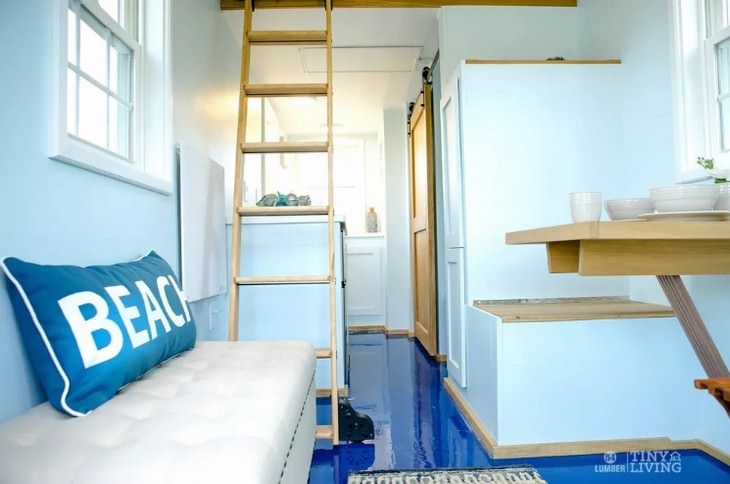 For those who want to see the project done themselves, and haven't yet built their own tiny house, the Shonsie offers several different plans.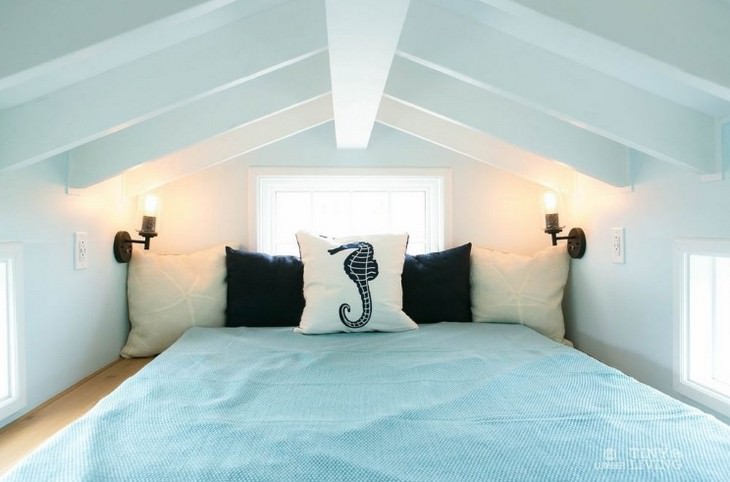 Its key features include: A sliding barn door, a rolling library ladder, storage compartment in the ceiling, a folding dining room table, full shower, LED lights.
Bonus: Some Cool Facts About Tiny Houses
Click on image to enlarge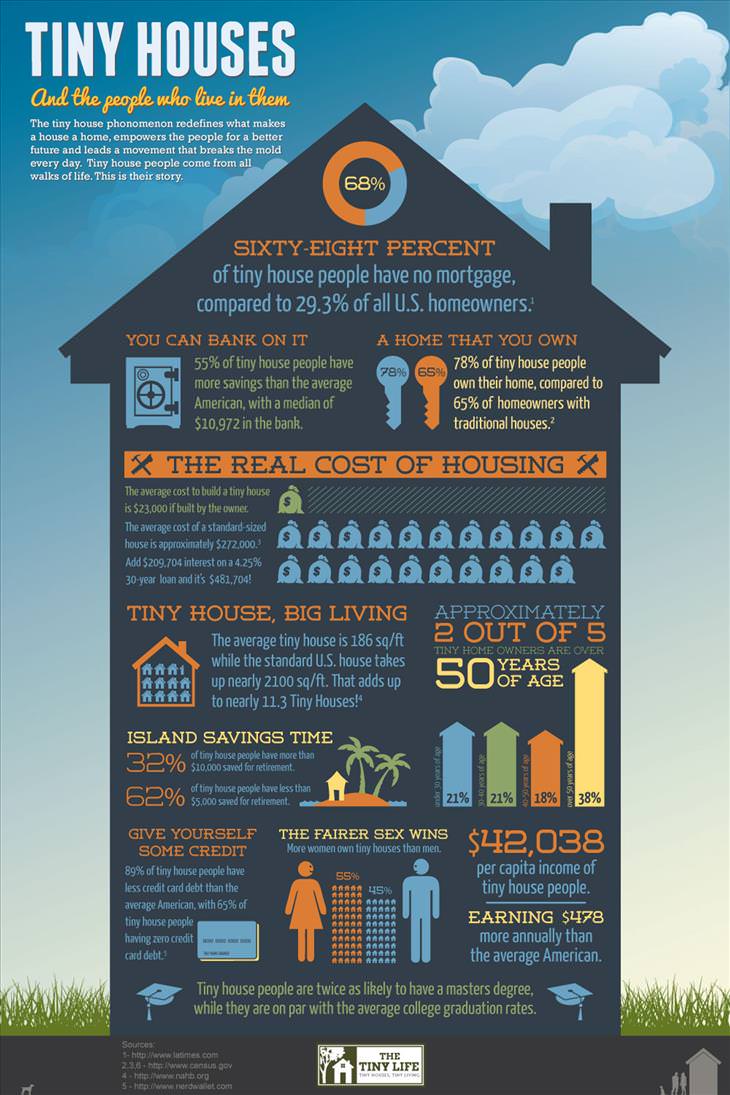 H/T: curbed.com; thetinylife.com
Related Articles:
12 Urban Designs That Are the Future of City Living
Buildings with Trees Inside Them
9 Amazing Architectural Gems You Won't Believe Exist