Hjertefølger means heart follower in Norwegian, so it's perfectly appropriate that this family has this surname. It takes serious bravery to up sticks and move to the Arctic Circle, but that's exactly what its six members did back in December 2013. Their home is contained within a geodesic dome, which is made of organic materials such as sand and clay. In addition to holding in heat and protecting the family from the elements, the dome also allows them to have unobstructed views of their stunning surroundings. Take a look:
This solar geodesic dome is home to the Hjertefølgers. It's located on an island in northern Norway.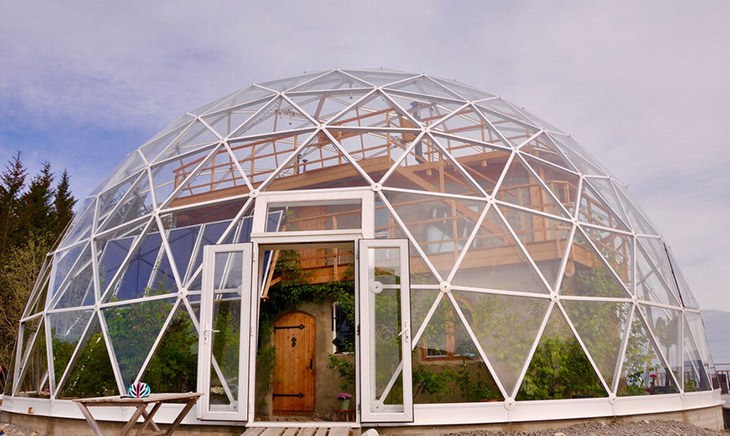 It was constructed by the family out of a variety of organic materials.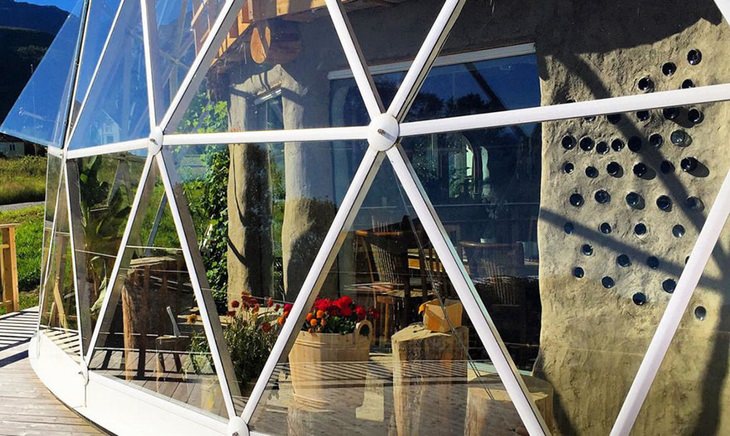 The 25-foot-high dome has three stories and contains five bedrooms and two bathrooms.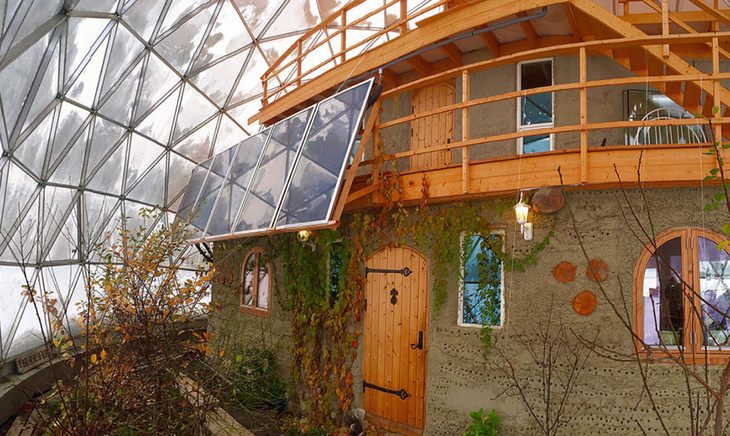 The house's interior contains an indoor garden, which is used to grow fruit and vegetables.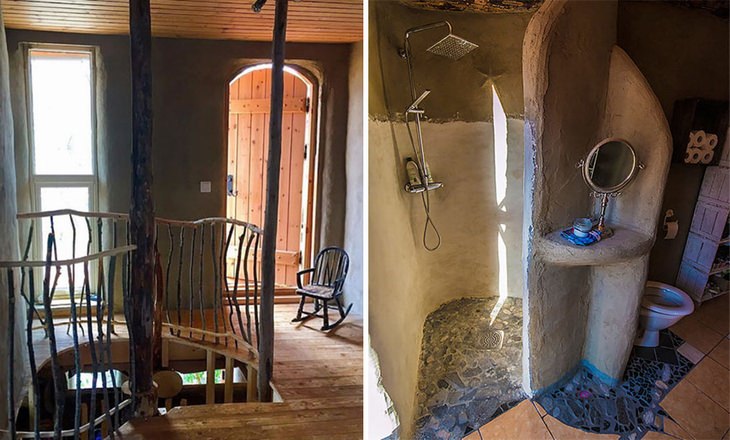 The family's waste water also gets reused to fertilize plants. They also compost food scraps and use clean biodegradable household products.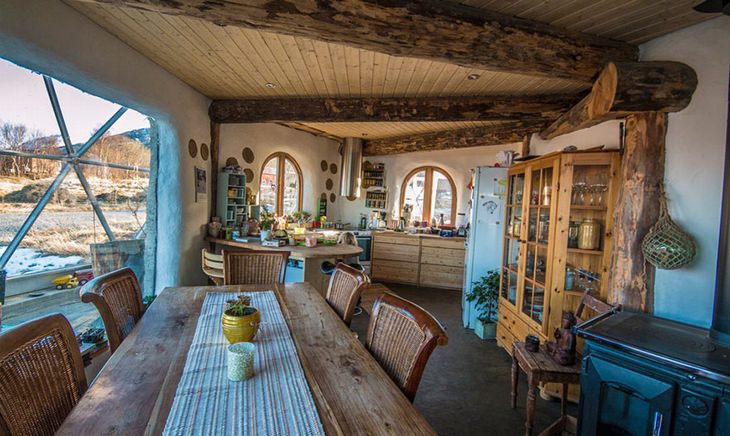 Walking into this house isn't like walking into any other.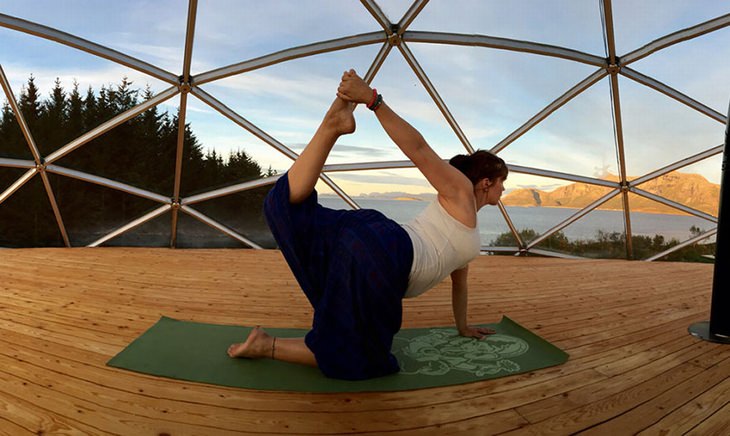 Unobstructed views of the surrounding wilderness, as well as the Northern Lights, can also be enjoyed in the house.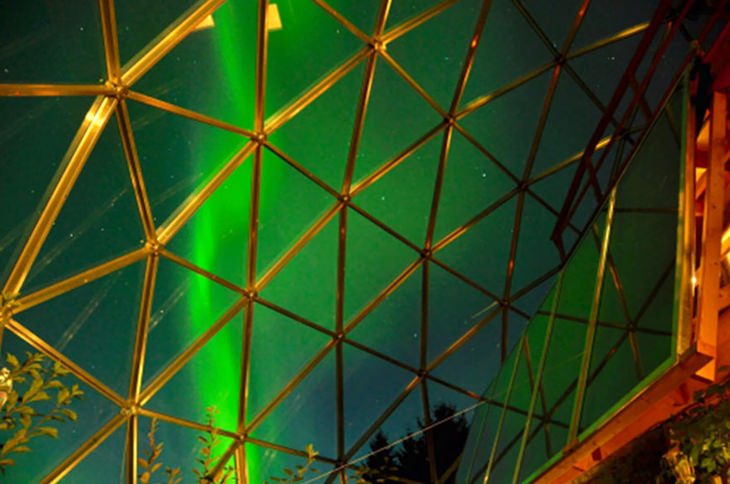 Due to its remote location and its construction, the house's atmosphere is unique.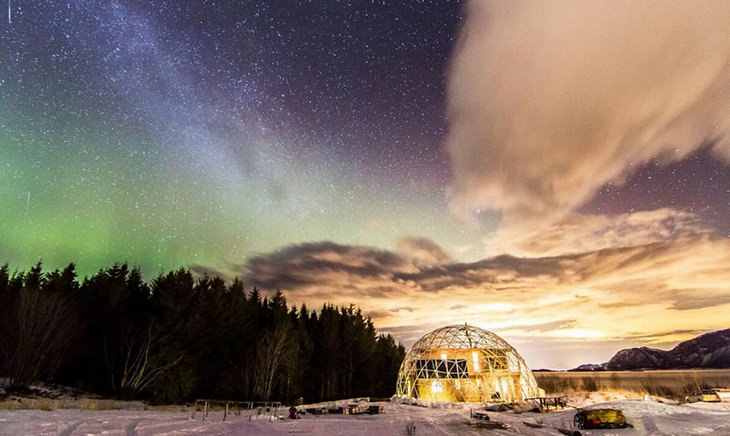 The family plan to hold workshops, classes, tours and concerts at their house in the future.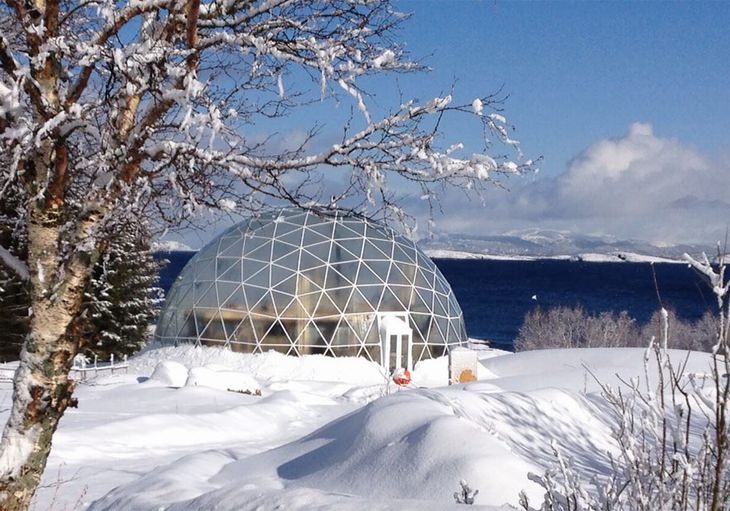 They added that they hoped to add cabins to the house for yoga retreats and summer camps.