Quito, the capital city of the South American Republic of Ecuador, is home to some of the most ornate churches in the entire world. Particularly notable are the 17th-Century Jesuit church, named La Iglesia de la Compañía de Jesús, and the 16th Century church and monastery called the Iglesia y Monasterio de San Francisco. Take a look at the astonishingly ornate interiors of both of these places of worship:
Click on images to enlarge
La Compañía's standout feature is an enormous nave (the central part of a church building) covered with no less than seven tons of gold leaf.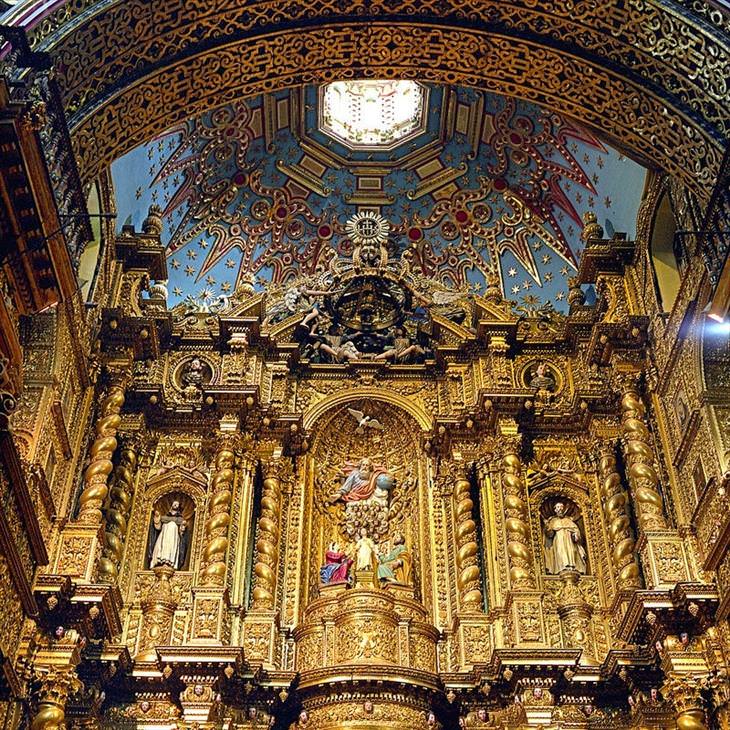 The decor is finished off with gilded plaster and wood carvings.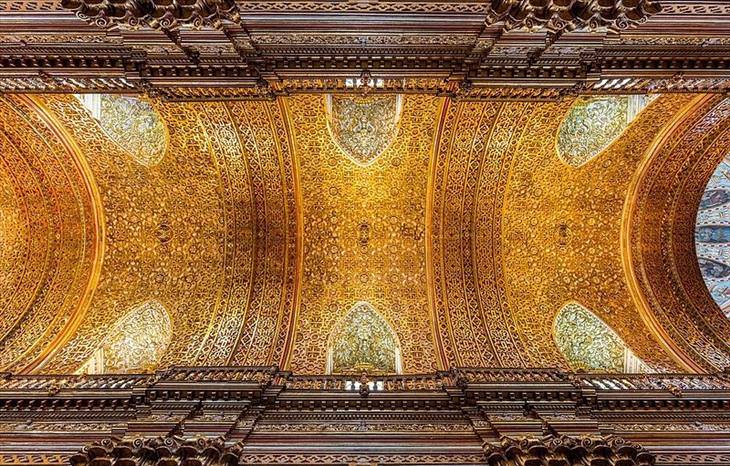 Built over a 160-year period, La Compañía is arguably the finest example of Spanish Baroque architecture in South America.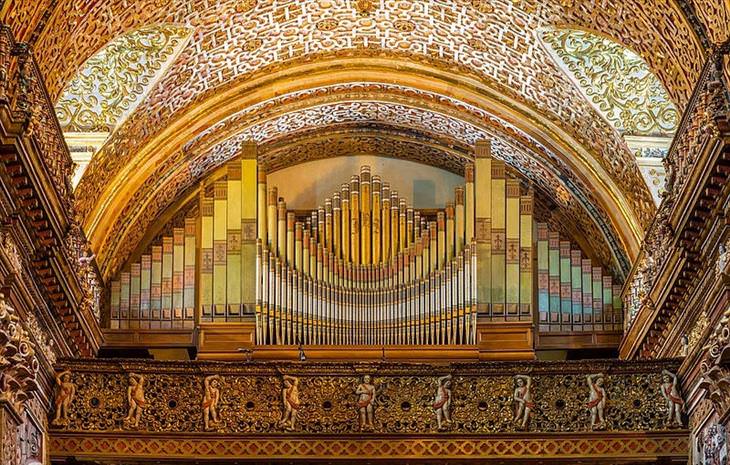 The Church and Monastery of St. Francis, or Iglesia y Monasterio de San Francisco, is also completely covered in gold leaf.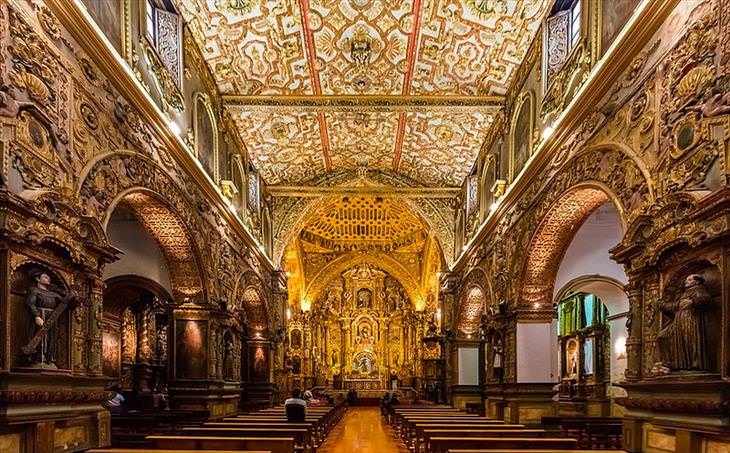 It's the largest of the historical structures constructed during the colonial period in Latin America.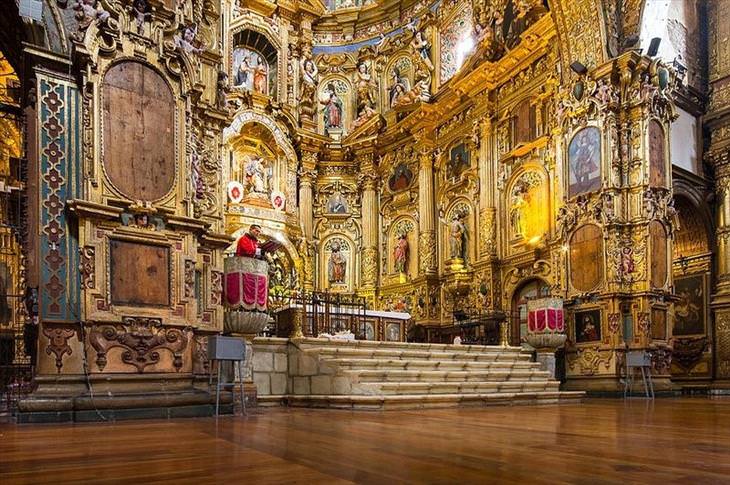 The church took a lengthy 70 years to complete, however its style of decoration continued to evolve for a further 150 years.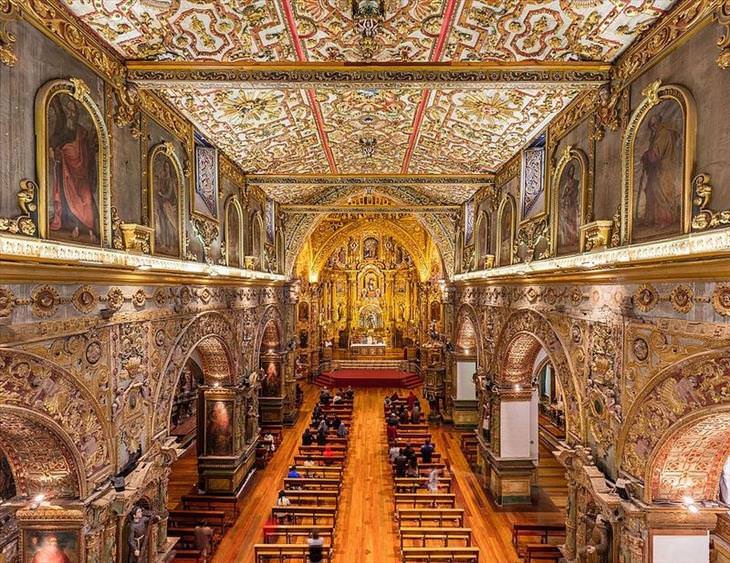 Enjoy more pictures of its spectacular interiors below: