There are no hard and fast rules about how to mourn, but the following thoughtful advice can really help you, as it did me, to find your way through the trauma of losing your significant other.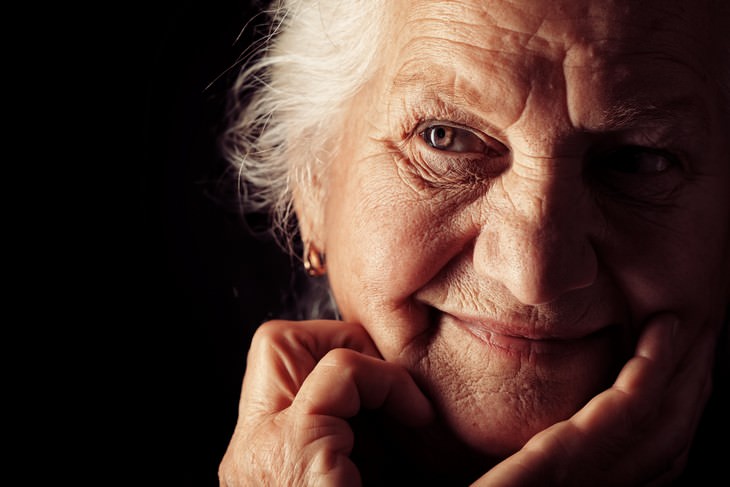 Grieving can bring emotional and physical pain. Those stricken with grief may cry easily and suffer the following difficulties:

• Trouble sleeping
• Lack of interest in food
• Difficulty concentrating
• Difficulty making decisions

At the same time that you are forced to deal with your loss, you may also be struggling to put your life back together, which is hard work for many people. Some do better than others, no doubt. Yet most of us will rely on support from family, friends, and our faith. Others make good use of the widely available grief counseling and therapy offered in various places.

Over time, most people start to observe a change in how they are dealing with their grief. That initial intense pain is gone, but you still fondly miss them. If you have more good days than bad, this means you are starting to get better. It's vital to remember not to feel guilty for enjoying moments away from your life-partner now they are gone.

Sadly, some people are so dominated by the loss of their spouse that they can't stop mourning. This can lead to depression and anxiety. If you are unable to perform your daily duties because of grief, consider discussing your situation with a medical doctor. Support to help you through your transition may well be needed before you are able to manage everything by yourself.
Is Grief Different for Men and Women?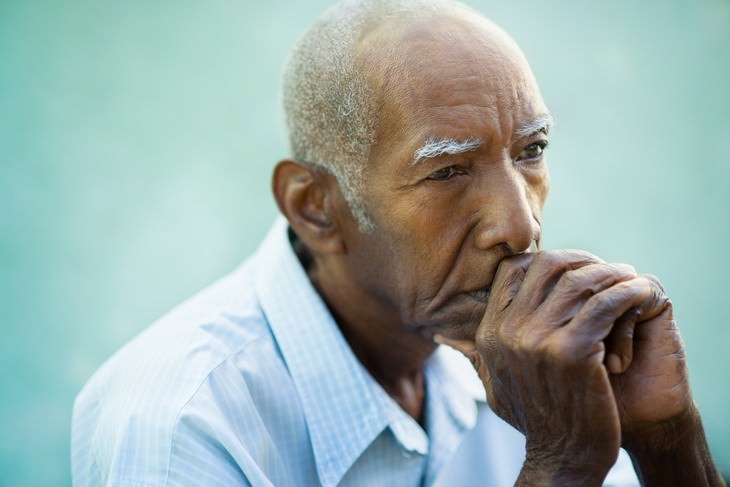 Of course, the feelings of grief that the loss of a spouse brings may be similar for men and women. But there can be big differences between the experience of losing a husband or a wife.

Couples live together for many years with each often being responsible for particular household tasks. One may deal with the car, and another with the bills, for example. So, when suddenly one person is gone, the remaining person is left confused about what to do about half of the tasks that they performed together so well for so long. It can take time to learn the best way to do all these jobs, but it can be done.

Some mourners may suddenly feel more concerned about safety and security than before. Therefore, make sure you have good, working locks on all doors and windows. Seek help from friends and family if you are unsure what to do exactly.
Ways of Dealing with and Managing Your Grief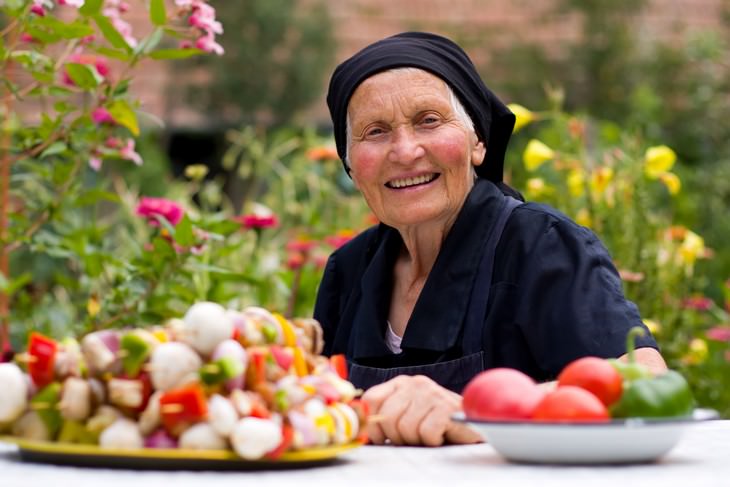 To start with, there may be many details and formalities that are keeping you busy enough that you still haven't come face to face with the grief. But because this time will come, here are 10 things you should bear in mind to help you:
1. Take care of yourself
Grief can really affect your health. Try to remember to exercise, eat well, and sleep. Avoid relying on alcohol or tobacco to get you through the pain, because these will overburden your health, and therefore your mood.
2. Eat right
Because we often think of eating as a social joy, suddenly having to eat alone puts many of us off both cooking and eating well at all. One thing you can do is make a new habit of eating with the radio or TV switched on. Research healthy eating and recipe books at your local library or on the internet, to try and stimulate your interest too.
3. Talk things over with friends
Your family and friends share your grief, but may be afraid of broaching the subject with you. Arrange a time where you can discuss your spouse with them. This can be a joyful time of memory sharing. Always try to accept their offers of help and company, because you may need them more than you think.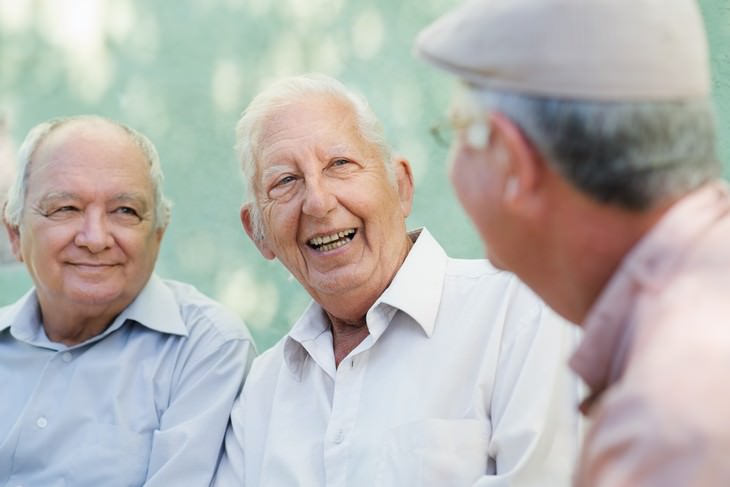 4. Join a grief support group
Somehow, we can often bear our burdens better when we know someone else is carrying the same weight. For this reason, many people find great comfort in attending local groups centered around grieving, whether at hospitals, religious communities, or local agencies. There may even be online support groups you can rely on too.
5. Visit members of your religious community
Religious faith is very important for dealing with grief. Perhaps because death is a particular concern of religion, your pastor or friends in your faith community will have many wise things to say to you. You may also find comfort in particular prayers or texts that you hadn't been well aware of until now. Listening to uplifting music could also change your mood positively.
6. Don't make major changes straight away
If you feel the impulse to change jobs, house, or city, try to think it over for a while first. Dealing with one major change is much more manageable than dealing with several, despite the wish to run away. Take some weeks to see if you still feel the same way, then you will be better equipped to see what's best for your future.
7. Visit your doctor
Now is as good a time as any to see your doctor for a physical and a health update. Discuss any new health concerns you have, particularly if your everyday activities are starting to seem hard to fulfill.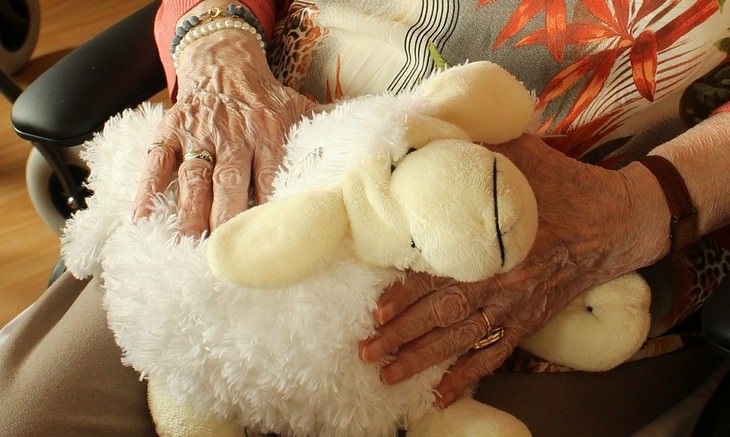 8. Consider professional help
Professional counselors exist because they are good at what they do. Don't put off seeking their help through fear of some kind. If they can help you, just by having some short-term talk therapy, it'll be worth it.
9. Remember your children are also grieving
Family life is often so tightly knit that the death of one member can disrupt the interrelations between you and your children. Make time and space available for some open and honest communication with each other, because it will take time for everybody to readjust to life.
10. Mourning takes time
Don't worry if your emotions seem a little too scattered. Many people experience a rollercoaster-like ride for quite a while.
Ideas for Taking Charge of Your Life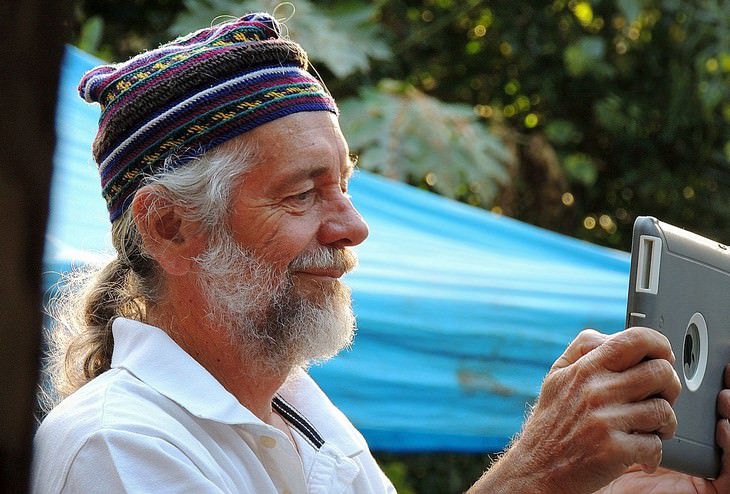 Because it can be scary or upsetting to start off life without your soulmate, some people have found it a good idea to think about what they will be doing from day to day. You could, for example, make weekly plans of activities like the following:

• Walk with a friend
• Go to the library
• Volunteer
• Attend an exercise class
• Attend a singing group
• Join a bowling league
• Babysit your grandchildren
• Adopt a pet
• Take a class at a senior center or college
• Stay in touch with friends and family
Ideas for Taking Care of Your Affairs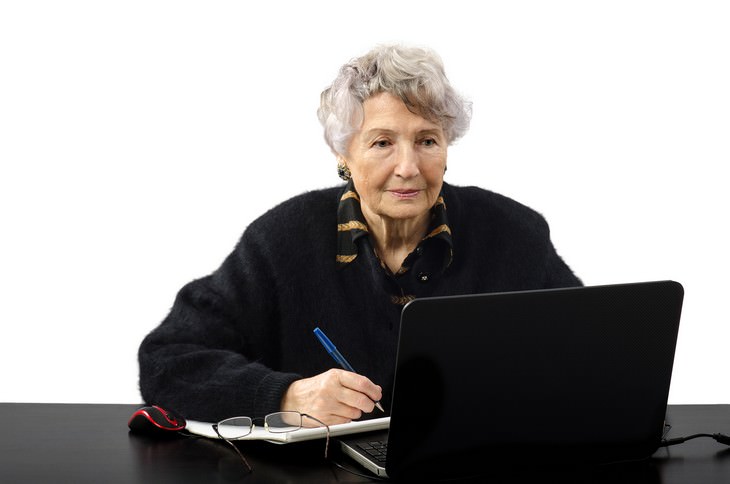 Once you start to feel more independent, you will need to consider sorting out your financial and legal affairs. Consider the following:

• Renew your will and advance directive.
• Examine the options for durable power of attorney for both health and legal matters, should you be unable to make medical/legal decisions in future.
• Put joint property (like your house or car) in your name.
• Find out what changes you should make to health, life, car, and homeowner's insurance.
• Sign up for Medicare before you turn 65.
• List the bills that are to be paid over the next few months.

Then, when you feel strong enough, look through your partner's clothes and personal items. Separate them into three piles: to keep, to give away, and not sure. Ask other people to help you decide. Consider whether you want to retain particularly special items to be given to relatives as a keepsake and reminder of how your spouse touched their lives.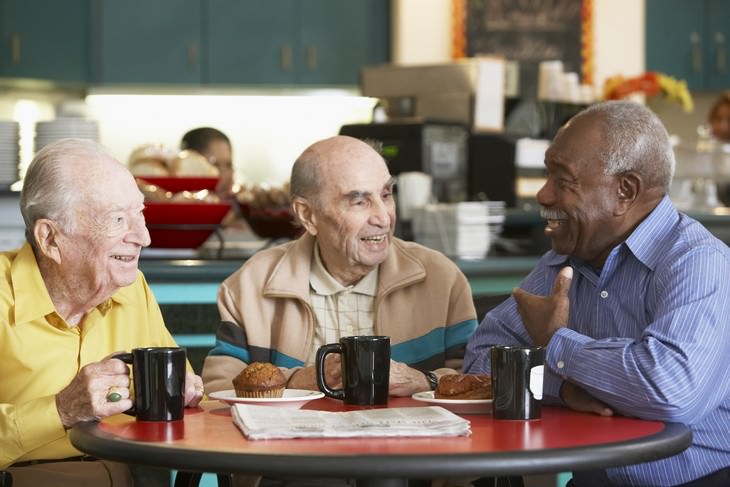 At some time or another, you will probably want to consider venturing out into the world as a widow or widower. If coming home alone seems to be putting you off going out to social gatherings and dinners with friends, consider the following:

• Don't rush out and do everything at once. Take it easy.
• You don't have to wait for other people to make plans, you can make the first move.
• Participate in group activities, like going to the senior center or inviting people round for dinner.
• With other married friends, arrange informal outings like a movie, picnic or walk, to avoid reminding you of the type of activities you used to share on double dates.
• Look for an activity you actually like doing. You'll probably have fun and meet like-minded people.
• Don't limit yourself to friendships with people your own age.
• Pets can make great companions too.
Reminder: 3 Important Things to Remember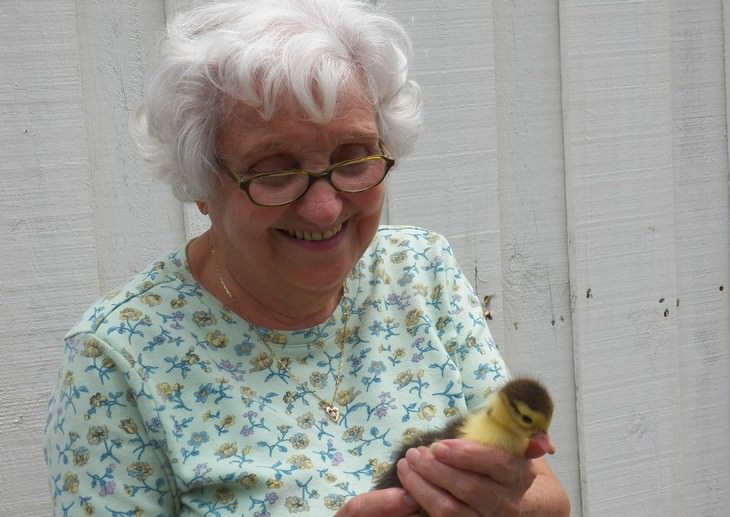 1. Seek help from family, friends, or professionals.
2. Open yourself up to new experiences.
3. Take plenty of time to adjust to life without your significant other.

H/T: nia.nih.gov
Images courtesy of Depositphotos