For beginners: DJI Phantom 3 Standard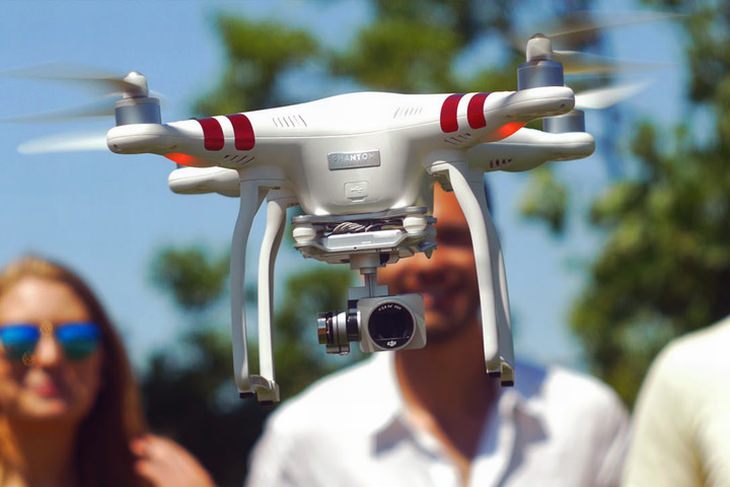 Why you should consider it: Because it's easy to fly, relatively cheap, reasonably durable, and also provides you plenty of room to grow and progress as a pilot
It's suitable for: Novice pilots who also want the ability to shoot great aerial video
Price: $500

Although many people will tell you that it's best to cut your teeth on a lower-end drone, the problem with that is that these cheap drones are usually very difficult to fly. This is because they have more rudimentary controls and features.

The Phantom 3 Standard has reliable, responsive controls, a decent warranty, and an easily upgradable or repairable design. What's more, it has a decent camera, and is compatible with a wide range of aftermarket accessories. It's the perfect drone for learning how to pilot a quadcopter.
Cheap alternative: Hubsan X4 H502S FPV Desire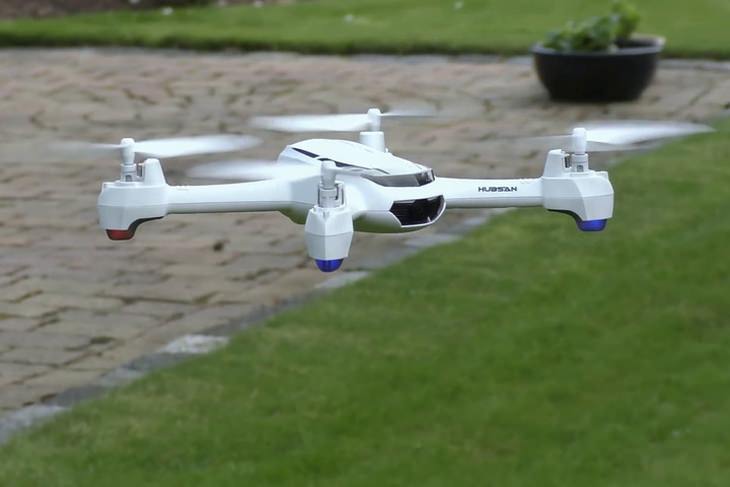 Why you should consider it: Despite being under $200, it boasts all the essential features you need
It's suitable for: Beginners, anyone who wants an affordable but stable drone
Price: $170

Drones that cost $200 or under have one principle problem – they're usually difficult to fly because they don't have great stabilization or position hold features like more expensive drones do, but this one is an exception.

In addition, it also features a wide-angle camera that's capable of recording video to a memory card, as well as beaming a live video feed back to your controller. It even has an autopilot feature that allows you to keep its camera steady as you film.
If you're a filmmaker: DJI Inspire 1 Pro with Zenmuse X5 cam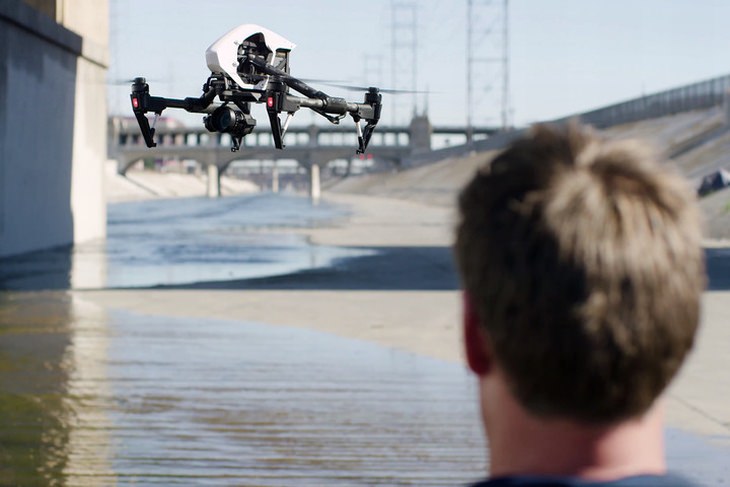 Why you should consider it: Because it's a professional camera drone that's ready to fly, straight out of the box
It's suitable for: Amateur and professional filmmakers who don't want to build a custom camera drone rig
Price: $3,400

If you happen to be a filmmaker of some kind, then this is the drone for you. Not only can it be controlled from up to 3.1 miles away, but it also has a top speed of 50 mph, as well as all the safety and autopilot features you ever could need from a drone.

Despite all the features, the highlight of this drone is definitely its camera. The Zenmuse X5 is the world's first mirrorless, Micro Four Thirds camera that has been specifically made for aerial photography and cinematography. It can shoot 4K high definition video at 30 frames per second without as much as a hint of shudder or shakiness.
If you want to go racing: Lumenier QAV250 Mini FPV Carbon Fiber Edition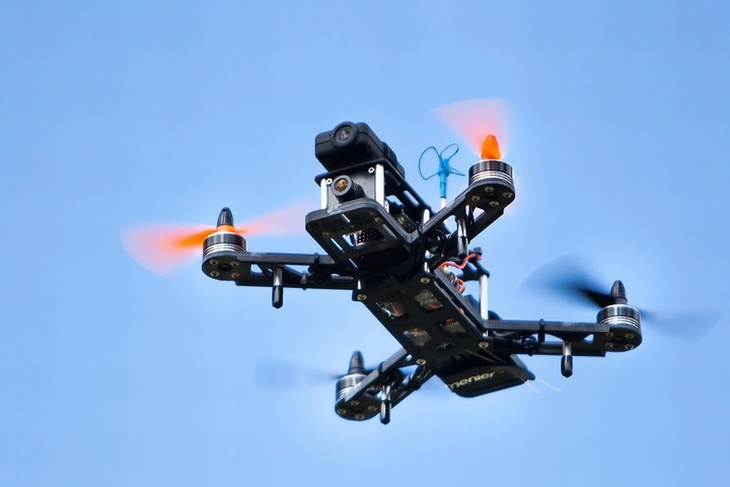 Why you should consider it: Because you want a drone you can race and upgrade, but don't want to build one from scratch
It's suitable for: Novice and intermediate racing pilots
Price: $434

Drone racing is increasing in popularity, but many racing drones are built from the ground up by the people that race them. Luckily, should you want to get involved in this new sport, there is a pre-assembled solution.

It will provide you with a good base that is both highly customizable and allows for a lot of tweaking and tuning. As parts get better, you'll be able to swap out your old ones for the latest with complete ease.
For Kids: Parrot Mambo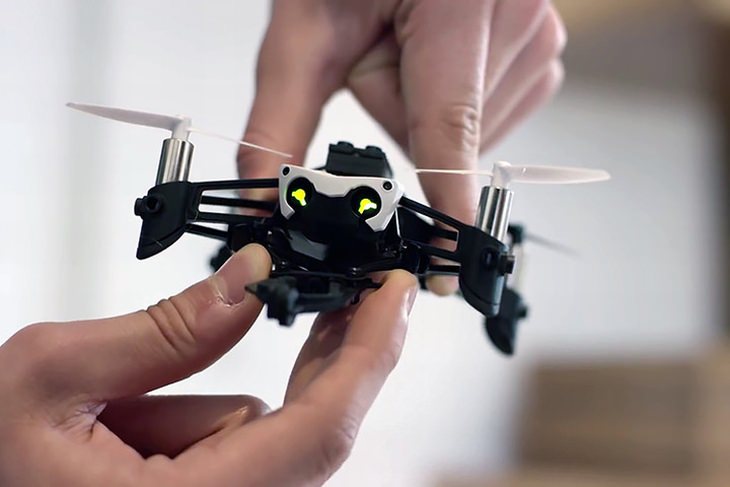 Why you should consider it: It's stable and easy to fly, and it comes with a range of fun attachments.
It's suitable for: Kids and adults who want a drone that can shoot darts
Price: $120

While there are $50 drones that your kids will go just as crazy for, this is a kid-friendly drone that they'll actually be able to fly. It's actually designed specifically for kids, meaning that it includes tons of different sensors and has advanced autopilot software so that it remains stable during flight.

There are also various fun add-ons, such as a "cannon" attachment, 50 foam cannon balls, and a grabber arm. This drone can even be flown via a smartphone or a dedicated dual-joystick controller, which costs an additional $40.
The Best: Yuneec Typhoon H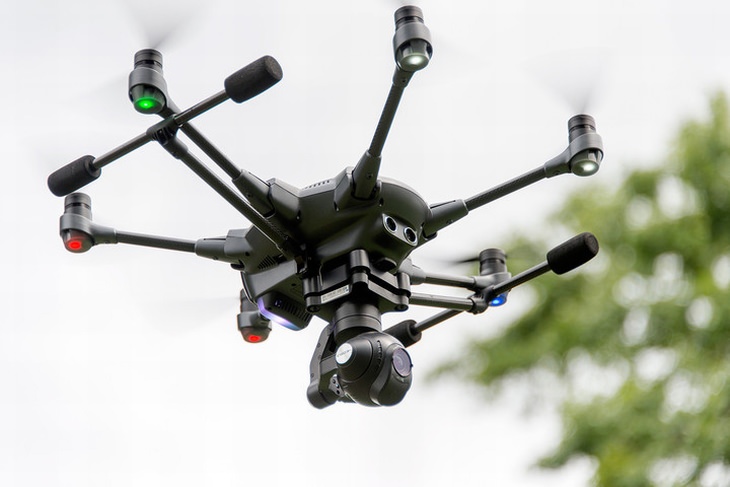 Why you should consider it: It has all the features you need in a drone, it has a great camera, and it comes with a standalone touchscreen controller
It's suitable for: Amateur filmmakers, beginner/intermediate pilots, anyone looking for a highly capable but easy-to-fly drone
Price: $1,300

This is the best drone for you from the seven presented here because it simply offers the most value for money. For a start, it has all the autonomous flight modes you could ever need, such as Watch Me, Follow Me, Selfie Mode, Cable Cam, Orbit and Dual-Pilot Mode.

The footage you'll capture using this drone will be in full 4K high resolution, which also features retractable landing gear and an obstacle avoidance feature to ensure you don't break it! The goodie that really sets it apart, however, is a dedicated touchscreen controller, because you can use the drone and simultaneously watch a live video feed without having to use a tablet or smartphone.
The Rolls-Royce of drones: Aerial Aerigon MkII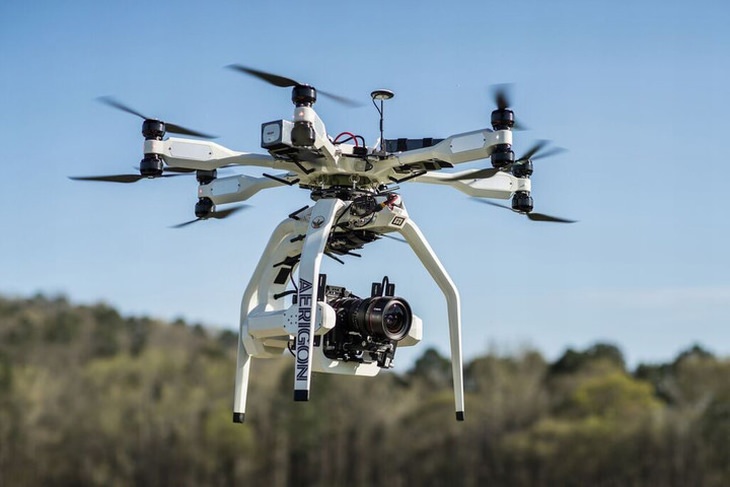 Why you should consider it: Because you want the most insane drone ever
It's suitable for: Elite aerial cinematographers
Price: Circa $50,000

If you're in the privileged position of being able to splash out $50,000, then this unbelievable thing might interest you. It can carry a payload of 19 lbs, film 8K video, and has all the ridiculous, outlandish specifications you could ever imagine.

This is the kind of drone that would be most at home shooting footage for a Hollywood movie.
Content and Image Source: Digital Trends