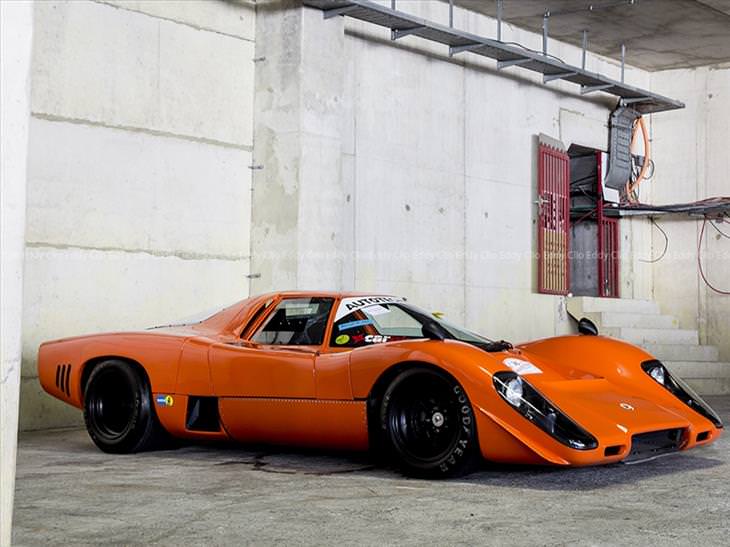 Number Built: 2
Variants: None
Engine: 5.0-liter Chevrolet V8
The M6GT was born following the great success of the M6A racing car that raced very successfully in the North American Can-Am Championship of the late 1960s. McLaren founder, Bruce McLaren, decided to enter a closed-cockpit car on the company's existing M6 Can-Am chassis into the lucrative Group 4 GT series take on the like of Alfa Romeo, Ferrari and Porsche. The thing is the governing body of world motorsport, the FIA, changed the homologation rules for the series at the last minute, meaning that McLaren had to build 50 street-legal versions of the M6GT before the car would be allowed to compete.
Sadly, the fledgling company could not meet this requirement at the time, so the project was shelved. Luckily, two of the prototypes that were constructed in preparation for going racing were converted into road cars, one of which became Bruce McLaren's personal transport prior to his death in a testing accident in 1970.
The Birth of a Legend: McLaren F1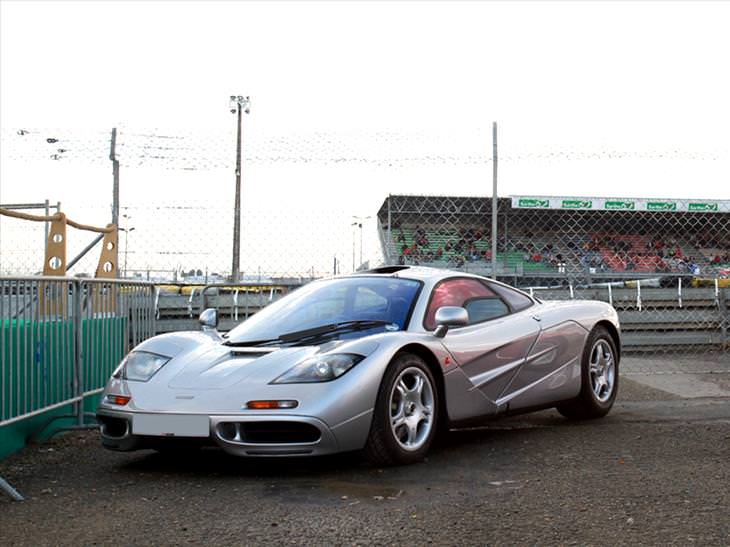 Number built: 64
Variants: See below
Engine: 6.1-liter BMW V12
This car was conceived by South African designer, Gordon Murray, who had made a reputation for himself as a Formula 1 racing car designer. In 1991, with the blessing of then-McLaren boss, Ron Dennis, he set out to build the fastest and most technologically-advanced road car the world had ever seen. The McLaren F1 is the result. Considering that production commenced almost 25 years ago, looking at the car from a numbers perspective is truly amazing - its BMW V12 produces 627 horsepower, it can reach 60 mph from standstill in 3.2 seconds, and it was the fastest production car in the world for more than a decade (240 mph top speed) until it was dethroned by the Bugatti Veyron in 2007.
What makes it even more remarkable is that the car has no driver aids to speak of. There's also gold foil all over the engine bay simply because it's the best heat reflector known to man, and it can also seat three people across (the driver sits right in the middle of the car with a passenger either side). The car was also the first to cost $1 million new, and nowadays you can expect to pay circa $10 million if you decide you want to buy one!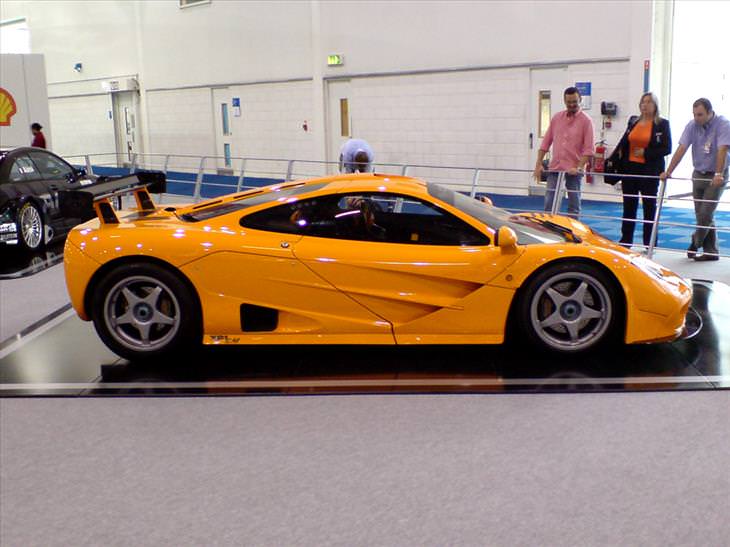 Number built: 5
Variants: Variant of McLaren F1 road car (above)
Engine: 6.1-liter BMW V12
After many professional racing teams begged and begged McLaren to create a racing version of the F1, the company finally caved in ahead of the 1995 season. It built nine racing versions of the F1 for that season, and these cars came to be known as F1 GTRs. 1995-spec F1 GTR's crowning achievement was overall victory at that year's 24 Hours of Le Mans, beating out custom-built prototype sports cars for the victory. In addition, another four F1 GTRs finished in 3rd, 4th, 5th and 13th place respectively.
To commemorate this fantastic achievement, McLaren decided to create a very limited run of just five road-going versions of the 1995-spec F1 GTR. Dubbed the F1 LM, the car is lighter, faster and more track-focused than the standard road-going F1. All five retail examples, plus a sixth prototype car that was retained by McLaren, were all finished in the company's signature Papaya Orange racing color, however some have since been repainted.
McLaren F1 GT (aka Longtail)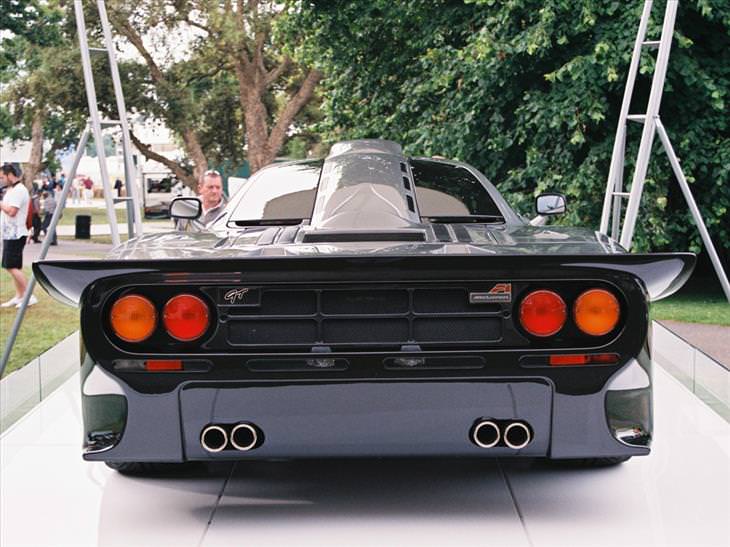 Number built: 3
Variants: Variant of McLaren F1 road car (above)
Engine: 6.0-liter BMW V12
The rarest McLaren F1 of all is a road-going incarnation of the 1996 and 1997-spec F1 GTRs. They are colloquially known as Longtail cars due to their bodywork, which was extended in comparison to the 1995-spec racing cars to ensure they remained competitive on the track. McLaren retains the prototype F1 GT at its headquarters, however very insistent customers wanted their very own cars, so another two were built and sold. One of the two customer cars is believed to be housed in a collection in Japan.
This particular variant is some 45 lbs lighter than the standard F1 in spite of its increased length, and can also exceed 240 mph flat out.
The Mercedes era: Mercedes-Benz SLR McLaren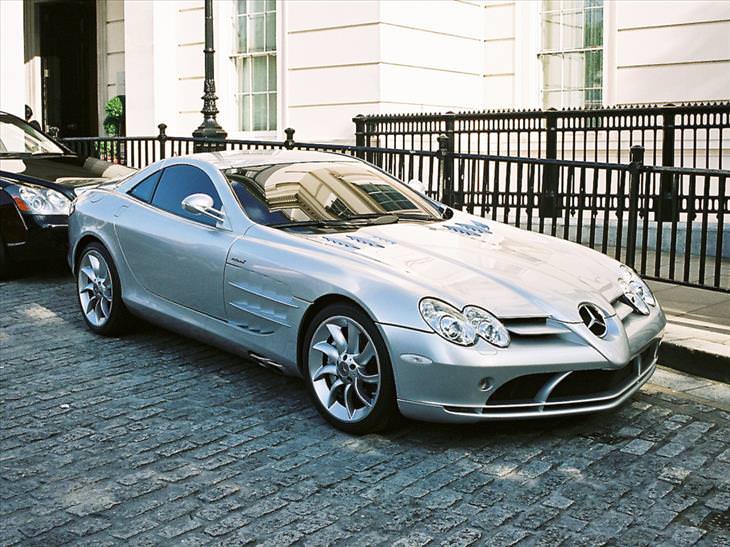 Number built: 2,000
Variants: Coupe, Roadster, 722 Edition Coupe, 722 Edition Roadster, Stirling Moss Edition
Engine: 5.4-liter supercharged Mercedes-Benz V8
German automaker Mercedes-Benz revealed its Vision SLR concept car at the 1999 North American International Auto Show, referencing the Silver Arrows cars from the company's golden age of racing in the 1950s. Deciding that it wanted to bring the car to production reality, it called upon McLaren to realize its ambitions.
The tie-up made sense, because Mercedes-Benz was supplying McLaren with Formula 1 engines at the time, and also owned a 40% stake in the company. This bruising grand tourer, called the SLR, was the result. Throughout its eight years in production, numerous variants were created, including the Stirling Moss edition, which was limited to 75 cars, had no roof or windscreen, and could only be purchased by existing SLR owners.
Going it alone: McLaren MP4-12C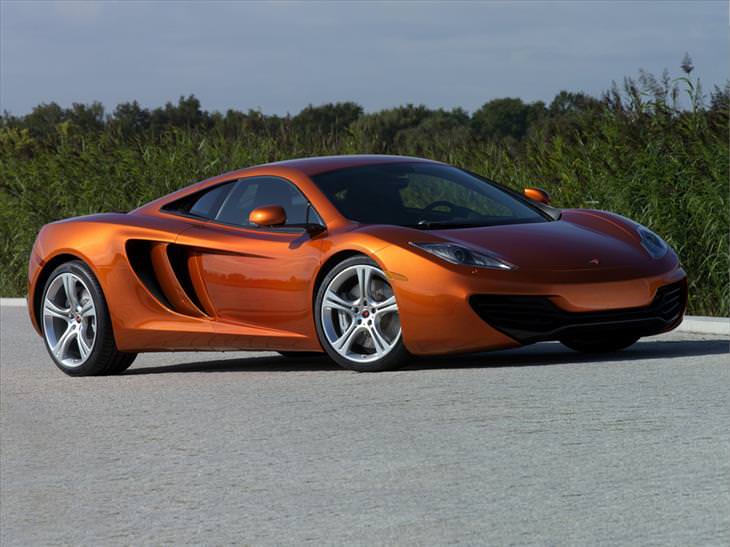 Number built: Circa 3,500
Variants: Coupe, Spider, HS (Five cars built), X-1 (One-off car built upon special request)
Engine: 3.8-liter twin-turbocharged McLaren V8
After McLaren and Mercedes parted ways in the late 2000s, the arrival of the MP4-12C in 2011 heralded the start of a new era for the Woking-based company. Although the F1 was built completely in-house, its engine was a BMW product, so this car marked the very first time that McLaren built a road car exclusively using all of its own technology and know-how.
The car is full of technological wizardry, such as a carbon fiber composite chassis, brake steer and hydraulic cylinders in the suspension in place of shock absorbers. It is also reported to be quite a lot faster than McLaren claims it to be, with an independent reviewer timing a 0-60 mph run at a miniscule 2.8 seconds, and topping out at over 215 mph. The car went out of production in 2014 when it was replaced by the 650S.
The babies: McLaren Sports Series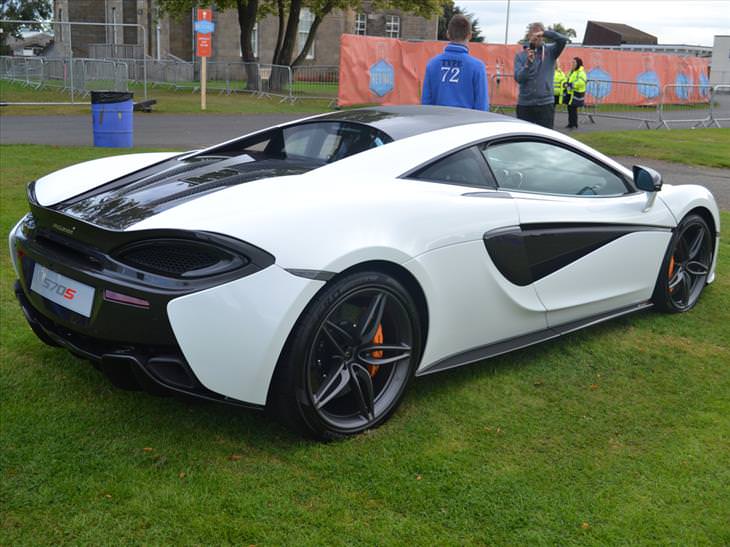 Number built: Still in production
Variants: 540C, 570S, 570GT
Engine: 3.8-liter twin-turbocharged McLaren V8
The entry-level McLaren range, known as the Sports Series, was launched in 2015, however don't expect entry level to mean cheap - a 570S, which is pictured, will still cost you around $180,000. The 540C is the most basic model of all, however the car will not be marketed and sold in North America - the 570S is the base model there.
In its own words, McLaren has said that this model range has been designed for everyday usability and drivability, in contrast with some of the other models it sells. The 570GT, for instance, is a less track-focused version of the 570S, which is intended for long road trips and weekends away. Nevertheless, all of these cars have power outputs of 540 horsepower or more, so they can never, ever be accused of being slow!
The mid-rangers: McLaren Super Series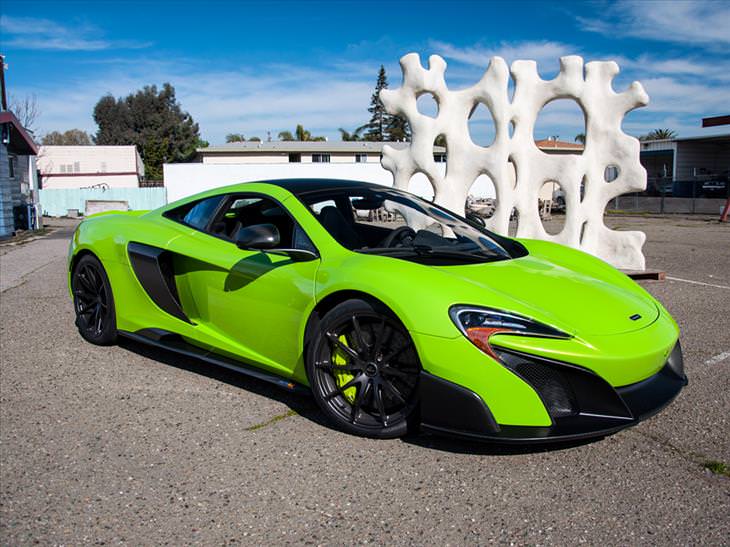 Number built: Still in production
Variants: 625C, 625C Spider, 650S, 650S Spider, 650S Le Mans (limited to 50 cars), 650S Can-Am (limited to 50 cars), 675LT, 675LT Spider
Engine: 3.8-liter twin-turbocharged McLaren V8
Despite them being placed above the Sports Series cars in McLaren's production car range, the Super Series was actually introduced earlier via the 650S. The car is based on the aforementioned MP4-12C, however it features 25% newer parts and more power than its predecessor. Although it was introduced as a brand-new model in early 2014, it's actually an update and refresh of the MP4-12C. Its styling also pays homage to the P1, which you're about to see below.
A year later, in early 2015, McLaren introduced the 675 LT, or Long Tail, which features elongated bodywork over the 650S, even more power and a lighter kerb weight. In fact, a 675 LT is some 220 lbs lighter than a 650S is. The weight saving was achieved by stripping out the interior, removing the air conditioning, installing new carbon fiber race seats and, in typically fastidious McLaren fashion, all the window glass has been made 1mm thinner to save 7 lbs! A brand-new 675 LT will set you back some $345,000.
The big daddy: McLaren P1 (Ultimate Series)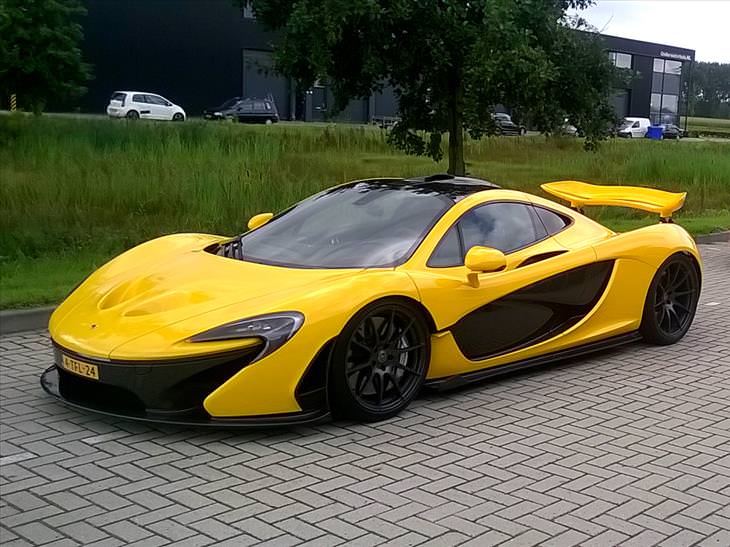 Number built: 381 (standard cars + 6 P1 LMs, excluding prototypes and track-only GTR cars)
Variants: P1, P1 LM
Engine: 3.8-liter twin-turbocharged McLaren V8 plus electric motor
It's funny to think that the most outrageous road cars in the world are now hybrids, isn't it? The first lucky owner to receive a $1.35 million McLaren P1 did so in October 2013, marking the arrival of the spiritual successor to the McLaren F1 on public roads. This remarkable car can crack 186 mph (300 km/h) in 16.5 seconds, and travel almost 20 miles on electrical power alone. Formula 1-derived features, such as the Drag Reduction System to reduce aerodynamic drag at high speed, are activated at the touch of a button on the steering wheel.
Elevating the madness and extravagance to stratospheric levels, McLaren actually offered P1 owners the opportunity to purchase a track-only variant of their car, known as the P1 GTR, to take racing at racing tracks around the world. Not content with this, certain P1 GTR owners had a company called Lanzante Motorsport turn them into street-legal vehicles. Inspired by what was going on, McLaren decided to go ahead with the production of five officially sanctioned, road-legal P1 GTRs, which are called P1 LMs. Are these five cars the most outrageous road cars in history? It would certainly be hard to argue against that notion!