This former aircraft hangar contains an incredible secret. In fact, it allows German people to enjoy a day at the beach - in the middle of a snowy winter. Located in Brandenburg, Germany, this wonderful re-imagining of a structure that had long since fell into disuse is inspiring:
This is the last place you'd expect you'd need a towel and flip-flops...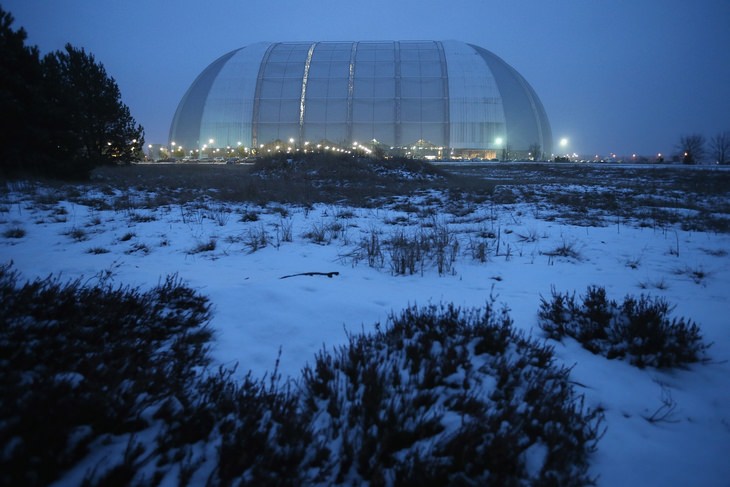 ...until you get inside. Welcome to the Tropical Islands Resort.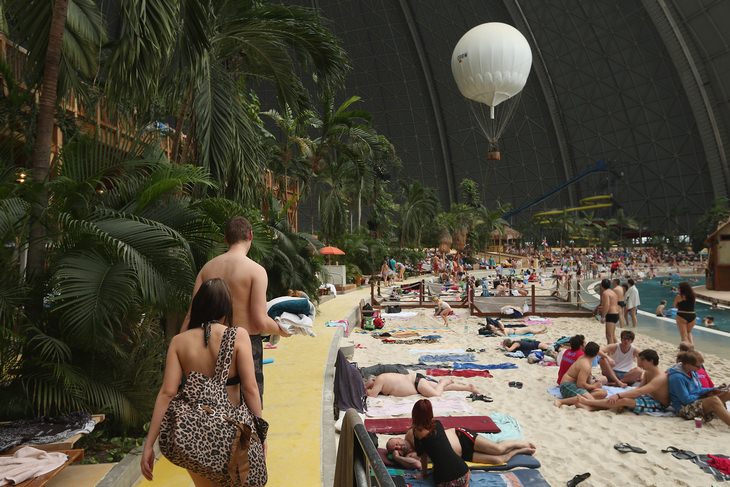 The inside is kept at a constant temperature of 78 degrees - perfect for beach-goers.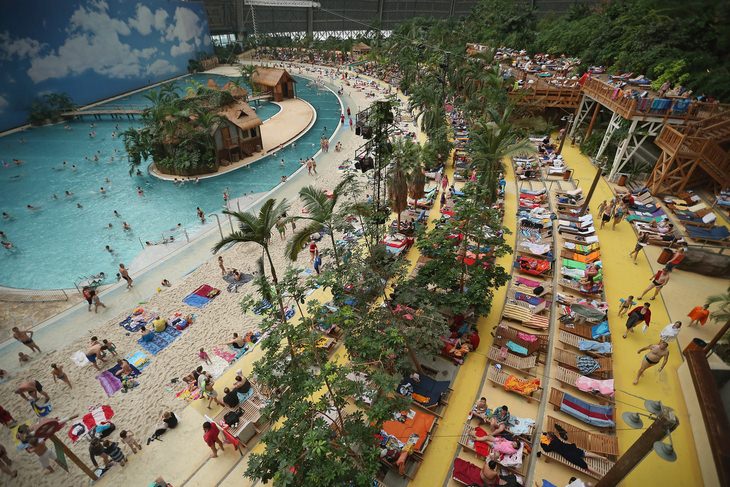 Even in the dead of winter, the sky is always blue here.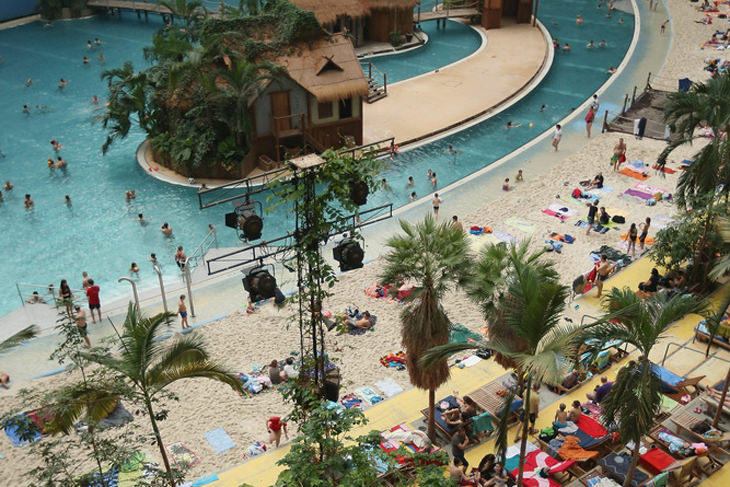 Tropical wildlife also flourishes at the Resort.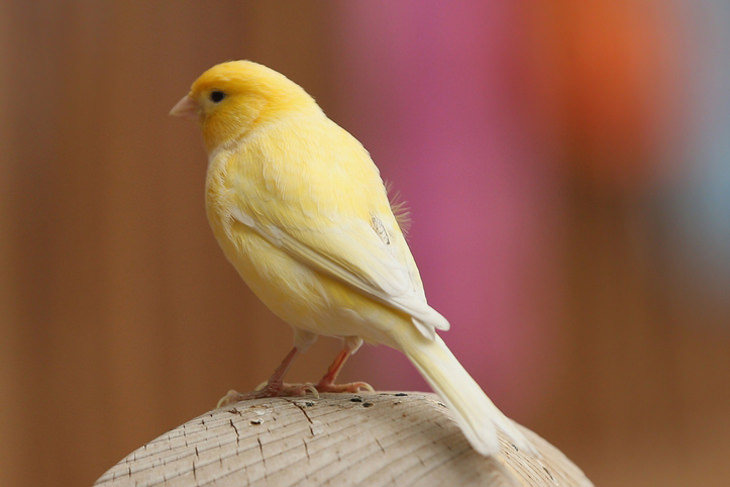 There are even flamingos that live among 50,000 tropical plants.
If you're into that kind of thing, you can visit the tropical insect and spider display.
There are two hot tubs in the middle of a sprawling lagoon pool.
Mediterranean-inspired homes also make an appearance.
This is what the pool looks like at night.
Visitors can choose from a range of themed restaurants if they get hungry.
As you can see, the Resort is pretty popular with the locals.
Kids have their very own play area.
However, it's the huge lagoon pool that's the main highlight.
People can even rent a tent on the beach should they wish.
Outside looks markedly different.
The Resort can accommodate up to 6,000 guests each day.
To up the fun factor, there are many winding water slides.
Content and image source:
Wimp